Somersham Church Notes
The Annual Parochial Church meeting is on Tuesday 12th April at 7.45 pm in the church. All members of the electoral roll are invited to come and show their support to the PCC and the church.
At the first meeting of 2005 the PCC agreed that the nominated charity to receive 10% of profit from most fundraising events should be Tools with a Mission (TWAM). With the local branch based in Burstall, this charity collects and renovates machines and tools. These, along with other useful items of equipment such as sewing materials, are shipped overseas, to encourage people to set up their own enterprises and earn a living.
The amount raised at the Trivia Quiz at the beginning of March was £165. A big thank you to Kate & Steve Dines for a very enjoyable evening and all the hard work involved in putting the quiz together.
HAVE A STALL IN YOUR GARDEN! Start clearing out your clutter and save it for Somersham on Show Weekend 9th and 10th July 2005. Foe just £2.50 per day you can go on the Open Gardens map. Then you can keep all the proceeds for yourself, donate them to Somersham church or your own chosen charity. So get clearing out all those unwanted items now. Book with Pat (831080) or Christine (830710). We also need some more photos of the village for the exhibition in the church. They don't have to be particularly old, so look through your albums to find anything of interest - perhaps the last big snowfall, or the road when it was flooded, or when there was major building work done on a house or building. The photos will be copied so the owner can have them back again without the risk of any damage. We hope to have a range of stalls, games and refreshments dotted through the village, but need more people to come forward. Please let Denis Picton, Christine Jarrold or Pat Woolhouse know if you can help in any way.
Having put in an appeal in last month's Link for volunteers to collect a few Christian Aid envelopes, the response so far has been NIL!! The envelopes will be included with the May Link magazines. If you feel you are able to call - just the once - on about 20 houses to collect envelopes during the week of 15th- 22nd May, please let Pat Woolhouse (831080) know. The more volunteers, the fewer each would have to collect! Thank you.

A Very Big Thank You
I would like to thank all the people who have given so generously to the memorial fund for Sam Palmer. I hope that not just visitors to Sam will use the bench in Somersham Churchyard, but all who are visiting their loved ones. Special thanks must go to those involved with the organisation of raising money and making the bench - Steve and Debbie Cotterell, Victoria, Rebecca and Rhys Cotterell, Danielle Whitton and Charell Emmerson and Stuart Diaper. Both Joe and I are really amazed at this wonderful tribute for Sam and would like to thank all our close friends for their continued support and care. Thanks again.
Linda Palmer
The total amount raised was a staggering £386.94.
A bench has been made and placed beside Sam at Somersham Church. The remainder of the money has been given to Linda and Joe, who will spend it in Sam's memory. With thanks
Steve Cotterell

Mother's Union
We have sadly missed the warm and happy companionship of our good friend Maisie Race at our meetings since she left the village recently but are delighted that the move she has made to Boston in Lincolnshire has been so happy and successful for her - as you will have read in her letter in the last issue of the Link. Maisie was one of our longest serving members and the good news is that she has joined the MU Indoor Members Group, together with Janet Woods, and so we feel that, although our old friends can no longer be with us at our meetings, they are very much with us in fellowship when we meet. We do value our continuing links with them both and share news of them at every meeting. Talking of old friends, it is a particular joy that Nina Knock is able still to join us from Stowmarket - thanks to the invaluable 'Dial a Ride' service!

Now to this month which will be a specially happy occasion for us when we share our meeting with the Somersham Baptist Ladies in the chapel on Friday, 8th April at 2.30 pm. We are delighted that their Pastor, Mark Newcombe, will be the speaker and we look forward to an afternoon with our friends to which anyone and everyone is most welcome.

Somersham Parish Council

Parish Council Meetings

The Annual Parish Meeting will take place on Wednesday 6th April 2005 at 7.30pm in the Pavilion
The Annual Parish Council meeting will take place on Wednesday 4th May 2005 at 7.30pm in the Village Hall
Wednesday 1st June 2005 at 7.30pm in the Pavilion

New Parish Councillor
Somersham Parish Council welcomes Chris Mills who was co-opted on to the Council at its last meeting. The Council still has two vacant seats and would welcome applications from Parishioners who would like to become a co-opted member of the Council. If you would like to be involved in protecting and supporting your local community by joining the Parish Council please apply in writing to the Clerk of the Council.

Annual Parish Meeting
The Annual Parish Meeting at Somersham will take place in the Playing Field Pavilion at 7.30pm on Wednesday 6th April. Louise Wilby from Suffolk ACRE is attending the Parish Meeting to speak about Affordable Housing. All are welcome - this is your meeting and your opportunity to raise any concerns or issues you may have.
Rural Coffee Caravan Information Project
We are now able to confirm that the Rural Coffee Caravan which is visiting Somersham on Wednesday 18th May from 10am - 12 noon will be located on the Playing Field Car Park. The caravan is well equipped with coffee, tea and home made cakes, along with all sorts of information about organisations and the services they offer. If you need advice on concerns relating to a specific issue which may need the attendance of, for example, the rural police officer, please advise the Clerk so the appropriate person can be invited by the Project.
Sewerage Problems
Many of you may be aware of a recent incident of sewer surcharging in Main Road which is, to say the least, very unpleasant for everyone. The Parish Council understands that a section of the sewer may be cleaned at some stage, but there is no indication of when this will take place. In the meantime we can all help alleviate further problems by not putting disposable nappies or other bulky goods into the system. Your co-operation would be appreciated by us all.

Janet Clarke
Clerk to the Council
Address: 7 Drury Road, Claydon, IPSWICH, IP6 0ED
Tel. No. 01473 830398 E-mail: janetinclaydon@aol.com

FLOWER & CLEANING ROTA

Somersham
April 10 Flower Fund
17, 24 J. Iron
May 1, 8 D. Abbott

Cleaning: Team A
Flowton
April 3 Mrs Munson
10, 17 Mrs Laflin
24, May 1 Mrs Fawcus
Cleaning: Mrs P. Brooks & Mrs B. Dunnett
Offton
April 3, 10 Mrs Alison Rumsey
17, 24 Mrs Peta Whiting
May 1, 8 Mrs Anne Chapman
Cleaning: Mrs Alison Rumsey

Willisham
April 3 Mrs Fisher
10, 17 Miss Taylor
24, May 1 Mrs Cage

The Link Committee will meet next on Tuesday, 3rd May at 8 pm at Gunn's Farm. If you have any matters to raise please contact the secretary on 658330 or email Margaret@laflin.fslife.co.uk


The Rural Coffee Caravan Project will be visiting Somersham on Wed. May 18th 2005
from 10am - 12 noon offering:
Useful information about many agencies and organisations
Tea/ Coffee & Home-made Cakes
A chance to meet the neighbours and our friendly Volunteers

EVERYONE WELCOME!
COME ON YOUR OWN OR BRING THE FAMILY.
(Our visit is free but donations are welcome).
If you would like to know more about the Rural Coffee Caravan Project, please contact:
Ann Osborn. 01379 855338 Email ~ coffee.caravan@btinternet.com
The Co-operative Society Ladies' Choir
presents an
Evening of Light Musical Entertainment
on Saturday 21st May
at 7.30pm
in St Mary's Church, Somersham
Tickets £5
(including a glass of wine and light refreshments)
available from Christine's Haircare, Pat Woolhouse (831080)
Profit to church funds with 10% to TWAM
Coffee Morning
on Saturday 16th June
at March House, Main Road, Somersham
from 10 am till midday
Cakes & Produce, Bring and Buy, Raffle
Profit to church funds with 10% to TWAM

Somersham Community Association News
Although the February bi-monthly meeting was poorly attended (perhaps because of the monsoon weather) there was quite a lot of progress to report. The most startling being that the old play equipment is coming out in May. This will be as significant as the Claydon chimney coming down. The new equipment should be installed soon after. After that the new fencing will be arriving and for this a good deal of preparatory work will have to be done. Anyone able to trim back trees, uproot straggly hedges, clear up debris etc., will be needed. Hopefully parents and grandparents of the children who will use the area will turn out to give a hand. All those healthy young adults who have waited so long for the park to be improved will naturally be welcome to join in. In fact their input at any stage would be more than welcome. The funding for this project has taken so long and is an ongoing struggle so please if you or your family and friends are going to benefit from the project, come along a give a bit of a hand - make it feel like your project, not just something someone else has put in place. Please do contact Mike Shelmerdine on 01473 831661 or e-mail Mike@sable86.freeserve.co.uk
A representative from the Somersham tennis players came along to make a case for inclusion but still had not prepared the asked for business plan for funding. The Community Association is keen to include the courts if the funding is available and inclusion does not threaten the setting out of the first stages of the programmed development. It was felt that the extra piece of land would enable the courts to be fitted in after some careful measurement. The tennis club obtained promises of funding independent from the Community Assoc. and if a workable management scheme and care taking can be arranged then the courts will be a welcome extra facility. The cost of all these things is frightening. Let's hope all the pledges turn into hard cash.

There were brief reports from the Football Club; the full details have been in the Link. The Friday Night Youth Club is going strong and the Village Twinning visits are already arranged for this year.
The Community Association wishes to offer their sincere thanks to the youth club members who made such a lovely job of cleaning and painting the bus shelter; to Dennis Mumby for trimming the edges of the paved path to the Pavilion and the unknown but public-spirited villagers who have been doing litter picks on the playing field. Many, many thanks.

Did you know that the CA has a litter-picking stick that can be obtained from behind the bar in the Pavilion? If you get bored watching the football, entertain yourself by picking litter with the litter picking stick and thinking nice thoughts about the litterbugs who dropped it and at the same time, maybe give a charitable thought to the youths who broke the bus shelter windows again. These will not be replaced.
The date of the next meeting, which is the AGM, is Thursday 14th April. Representatives of the village associations and members of the public are all welcome. The Community Association is for all of us and we all need to offer our help and advice when possible.
Nicky Heming.
Somersham CSC News
The wintery weather hit our early practice sessions so we were a little rusty in our opening fixtures (which will be reported on next month). However, it did mean our new track surface had a little longer to bed
in. We managed to get some new shale all the way from Scotland and track manager Peter Mittell has worked hard packing it down. We hope this will provide an improved racing strip in all weathers, and require less sweeping!

Some of the squad will be getting used to new machines, while others may be experimenting with different handlebars or tyres. A cycle speedway bike is the most simple of bicycle designs but fine tuning to suit the rider and track can mean the difference between winning and losing. So what do you need for a cycle speedway machine? Well very little actually. It's what you don't need that's important. That means no
brakes, no gears, no levers, no brackets, no guards, no accessories, no metal pedals and no long exposed threads. The rules are relaxed for under 10's, but it's quite easy to strip down an old bike and be fully
ready for racing.

We have a busy calendar in April with several events at Somersham. On the 6th at 19:00 it's the Lindacre Suffolk under 10 championship. East London visit for league action on the 10th at 11:00, while the first South East Grand Prix is on the 30th at 13:00. All riders are eligible for this one but please remember you must be registered before competing in official events.
you can contact us via (01473) 831474, e-mail ovalking@yahoo.com or take a look at the
new Somersham Cycle Speedway website:
www.btinternet.com/~SomershamCSC

Somersham Football Club
The 1st Team
The first team played just two games this month, one in the league and the other in the cup. The league game was played away to Sizewell & Aldeburgh on the 12th February. Somersham started well and had numerous chances before Adam English struck to put Somersham 1-0 to the good, a lead that was carried to half time. The second half saw an improvement from Sizewell and a deterioration in the Somersham performance, which resulted in a Sizewell equaliser. Damo Crick responded to put Somersham back in front but it wasn't to last. In the final minutes of the game the Sizewell substitute struck a shot-cum-cross which caught out the Somersham keeper and sailed passed him and into the top corner of the net. Somersham tried to recapture the points, but to no avail. A very disappointing result for Somersham, a case of 2 points dropped rather than 1 gained.
After a weeks break Somersham were in action again, this time in the semi-final of the County Primary Cup against fellow Division 3 rivals Walton Rangers. A close encounter, with plenty of goals, was anticipated as both teams have little trouble scoring. The game began with both teams appearing a little nervous, but Somersham seemed to get to grips with it first and began to create chances. Midway through the first half Walton committed a foul on the edge of their penalty area. Adam English stepped up and calmly thumped it passed the wall and into the goal to give Somersham a deserved 1-0 lead. Soon after, Adams brother Dan got in on the act and added a second with a crisp, quality finish from the edge of the box to give Somersham a 2-0 lead and a foot in the final. Walton improved their game in the second half, but were still posing Somersham very little threat. In the middle of the second half they found the goal that the Somersham bench had been dreading, to take the score to 2-1. This made for an intense final quarter of the match with both sides having chances to increase their tallies but Somersham were able to hold out and enter the final with a good 2-1 victory. The final is to be played on 9th April against either Needham Market 'A' or Saxmundham Sports at a neutral venue. Check local press for details!
The Reserves
After a two week break, the reserves were back in action, this time at home to Trimley Red Devils. The reserves done themselves proud by winning the game 3-2, with goals coming from John Eley, Dale Poole and Stefan Nielsen.

On the 19th of February the reserves were away to BT Trimley. With the regular goal keeper away on international duties, Quinny Warner stepped into the breach. The reserves started the game well and were quick to open the scoring, courtesy of Craig Fordham. Stefan Nielsen (for a change) made the score 2-0 in Somersham's favour, with what can only be described as a delightful run and a text book finish! The second half saw the reserves extend their lead even further with goals coming from John Eley and Adam Todd. The final score was a very pleasing 4-0 to Somersham.

The 26th of February saw the reserves entertain the league leaders, Saint Clements Hospital Reserves. Somersham came out on top, winning 4-2, with Alan Bentman and Dale Poole both scoring twice.

See you on Saturday!!! DON'T FORGET YOUR PAINT!!!!!
Al Chester
Jim O'Neill

Offton Church News

Dates to note:
9th April Concert in Offton Church
25th April APCM in Church at 7.30 pm
8th May Festival of Talents at 4 pm Offton Church
15th - 22nd May Christian Aid Week
11th June Fete in Offton Churchyard from 2 pm

Christian Aid Week
15th - 22nd May
This year we are enclosing envelopes for Offton with the Link magazine and will try to collect them from you during the beginning week 15th May. Alternatively you can leave the envelopes at Wheelwrights Cottage.
Percy Minns
The late Percy Minns died on the 6th of January, aged 91 years, he had lived in Offton since he was 6 years old, our family will all miss coming to visit him. We wish to thank everyone who sent flowers, cards and donations to the Royal British Legion.
Also, our thanks to the Rev. Linden Fletcher for her words of prayers and comfort, at this our time of sadness.
Monica Gant (daughter)

Offton Church Fete
in the churchyard
on
Saturday 11th June 2005
from 2 pm!
Our Traditional Fete!!
with
The Ipswich Hospital Band
Musical Director Peter Gray
Teas ice creams
Games music
cakes plants and more!
Bring your teddy bears too.
Bric à brac
All the fun of the fête!
FRENCH CONNECTION
SOMERSHAM/CHALLAIN-LA-POTHERIE



VILLAGE LINK
********************
Visit from Challain-la-Potherie
Visitors from our link village are planning to visit us on the
weekend of
5-8 May 2005
This is the fifth year of our link with the people of this village, which is of a similar size to our own and is situated in the Loire Valley. We do exchanges every other year - they come to us one year and we go to visit them the next. It's been really interesting to learn of each other's way of life and to get to know individuals and families well. Many lasting friendships have been formed and much goodwill flows between the two villages.

INTERESTED?
Then contact one of the following:
Gill Fordham: 831529; David Haughton: 831511;
Janet Hodge:832296; Pat Woolhouse:831080
---

My first 'proper job' was an apprentice French Polisher. I worked with ten craftsmen in a large wooden hut and we polished hand made furniture in a wonderfully traditional manner that I now know to be uniquely East Anglian. I began on the pieces made from English oak. We applied caustic and acetic acid, limewash, we chipped and rasped the unfortunate furniture, attacked it with blowlamps and then started polishing. We were justifiably proud of the final result, which became world famous.
Most of the craftsmen were dedicated and conscientious but there were always a few, who just had to cut corners, leave part of the process out, skive of to the toilets or cause arguments and upset. The boss in his office wondered why people acted like that, and the Lord above probably looks at the beauty of the earth, with its changing seasons and variety of life, and wonders why mankind seems to want to destroy it and each other.
At best you can say that it is a human thing; that is how we are. Even Adam and Eve were easily persuaded to sample the fruit they were told not to touch. They made a choice, but choices have consequences. For us the situation is the same. We are free to live with Jesus as a guide or we can follow our own path. Does God despair of us? Does God turn away and forget us? God's love is patient, always hopeful, waiting, longing for us to come back. We all have a choice but at the end of our days we will be judged and we know not when that time will be.
Many of us have travelled so far down our own paths that we wonder how we can ever return to God's presence. Should we speak to God as a father, speaking on a daily basis, asking for guidance in trying to live up to the precept of Jesus or should we but occasionally enter into God's presence, not feeling worthy even to eat the crumbs that fall from his table? Just as there are infinite colour mixes in the paint box, so there are infinite ways that you as an individual can reach out to the finger of God and wash your soul in the light of eternity.
We have been told that the value of our lives will weighed on Judgement Day, so drifting aimlessly will have consequences. Just try, even without a response, saying "Good morning, God." If there is enough sunshine in your greeting the Lord will turn and welcome you and you will be refreshed by the glory of how your life could be.
Ian Dickson
---
WILLISHAM CHURCH NOTES
.
Annual Church Meetings - Tuesday 5th April
A reminder that the annual meetings will be held in Willisham Church at 7.00pm, when the election of the churchwardens takes place, and the annual report and accounts are submitted. If you are on the church electoral roll, please come and support the work of your local church.
Fete Planning Meeting - Saturday 16th April
This year's fete takes place at Crow Hall on Saturday the 16th July. If you are able to help in any way, please come to 9 North Acres, Willisham at 10.00am on Saturday the 16th April for the planning meeting.
Christian Aid Week
Envelopes for Christian Aid week will be included with next month's Link magazine.
Songs of Praise
Sunday the 12th June at 3.00pm. Please let us have a note of your favourite hymn as soon as possible
EVENING WALK
SATURDAY 14TH MAY
Starting 5.30pm sharp
The walk will be approximately 5 miles, and will start from Derrick Hill at 5.30pm, returning at about 8.30pm for a cup of tea and light refreshments.
There will be a charge of £5 - all proceeds to Willisham Church.
Please note that the walk is at your own risk
Suitable footwear and clothing essential
For more information and to book
Contact John Minns on 01473 658352
COFFEE MORNING
Saturday 28th May
9 North Acres, Willisham
from 10.00am
Bring & Buy Raffle
All proceeds to Willisham Church

Gospel Readings for our Sunday Worship taken from the Revised Common Lectionary. It is good to be sharing the reading of Scripture with Christians - both Catholic and Protestant - across the world.
3rd April Second Sunday of Easter John 20. 19-end
10th April Third Sunday of Easter Luke 24. 13-35

17th April Fourth Sunday of Easter John 10. 1-10
24th April Fifth Sunday of Easter John 14. 1-14
---

From: PC Kevin Shields
our
Community Beat Officer
Tel: 01473 613500
I can only hope that by the time you read this the weather will have improved. At the moment I am freezing cold and somewhat fed up with drivers who don't realise that freezing temperatures and snow mean the roads will be icy and that they will end up in a ditch or worse if they do not slow down. Eventually they learn but by next winter the lesson will be forgotten.
Anything can be stolen. As was demonstrated over weekend of 19th February when a 13 tonne Hitachi excavator was stolen from a building site in the centre of Stowmarket. It required an articulated low loader and several persons but no one thought it suspicious enough to put a call in to the Police. Thieves don't always sneak around. In fact they attract more attention if they do. They want to appear as normal as you or I, but their actions may give then away. Are they in the wrong place at the wrong time? There have been other large plant thefts in Suffolk so keep an eye on your local building sites.

Do you think 'Why are they doing that now? The place is normally closed' or ' I've never seen that vehicle there before and they are on holiday'. If something seems wrong DO SOMETHING ABOUT IT. Let the police know. Let your local Neighbourhood Watch know and make a note of what you have seen including vehicle numbers.
How would you feel if your neighbours' house was burgled while they were away and when the Police Officer asks if you saw anything you have to say 'Well, I did see a van on their drive but I just thought it was a delivery van and OK.' & ' No I haven't got any idea what type or the number, officer'. Would you dare tell your neighbours?
The area has recently been the target of criminals who have been specifically targeting motor vehicles. I would urge all of you to ensure that your cars are kept locked and secure at all times and that you do not leave valuables in your car. If you own ancillary security devices like steering locks…….USE THEM!!!
In Lower Somersham a grey Vauxhall saloon car, registration number K954 NPO, was stolen from an address in Watering Close, Lower Somersham, between the hours of 9.30pm on Monday 28th February and 4.15am on Tuesday 1st March.

A red Ford Fiesta, registration number M245 XHL, was stolen from an address in Wentworth Close, Nettlestead between the hours of 7pm on Monday 28th February and 1.40am on Tuesday 1st March. Two further vehicles in Wentworth Close were interfered with between the hours of 7.15pm on Monday 28th February and 3.15am on Tuesday 1st March.

In Offton a vehicle parked in St. Mary's Close, Offton was driven a short distance by criminals before being disturbed by the owner. This occurred at approximately 1.45am on Tuesday 1st March.

Theses offences bear all the hallmarks of being carried out by the same 'gang' of people and enquiries are in hand to arrest those responsible. Please be vigilant and report any suspicious activities in the meantime.

If you can assist with or require further information about any incident mentioned in these notes, please contact me on 01473 613500 (Force Headquarters). If I am not on duty ask to leave a voicemail message for Pc980 Shields. Sometimes I am on a rest period of 4 days, so if you require urgent action do not leave message, speak to another officer. My deputy should I be away for any length of time will be Pc 1242 Matt Nickson, contactable on the same telephone numbers as myself.

E-mail kevin.shields@suffolk.pnn.police.uk or matthew.nickson@suffolk.pnn.police.uk
Thank you
PC Kevin Shields
01473 383390 Stowmarket Police Station
01473 613500 Police Headquarters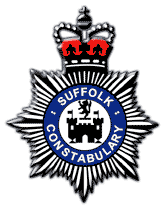 To go to the Suffolk Police web site please click here
Flowton News

The Election of Churchwardens for the coming year takes place on Sunday April 17th at 7.15pm, although refreshments will be served from 7.00pm! Please note that ALL adult members of the village are entitled to come and take part in these elections and your support is warmly invited. You may also care to stay to attend the Annual Parochial Church Meeting and here how things have been organised in and by the local Church during the year 2004.
The Fete this year is on Sunday June 26th at 2.00pm. We would love some new ideas and volunteers to help with the event. Please contact Diana (658335) Margaret (658330) or Mary (658522) if you can offer any help at all.
The PCC have agreed with the suggestion made at the planning meeting for the Flower Festival in 2006, that the charity to receive 10% of the profits should be the Air Ambulance.
Concert -Alan Munson has kindly agreed to take on the organisation of a concert for Saturday October 1st, beginning at 7.00pm. If you wish to take part and he has not yet spoken to you, please contact him at The Priory. 10% of the proceeds will go to a charity supporting handicapped persons.
Thank you - Sue Hitchcock would like to thank everyone who gave so generously to the (NCH) National Children's Homes charity collection during January. A splendid total of £78.26 was collected.
Somersham Primary School

Last month was all rather exciting, what with the snow, planting trees, Red Nose Day, chicks hatching, visiting the building site next to the school and yet another holiday! Who says school is boring?
The children did very well collecting money for Comic Relief. Anna and Alice started the ball rolling by collecting donations of over 100 pieces of chocolate and organising a chocolate tombola. Well done girls. The rest of the school then joined in by paying a "fine" to wear something red on the day and making lines of 1p and 2ps. At the time of writing this piece the poor old years 5 and 6 are still counting!
By the time we go back to school for the start of the summer term, there won't be time to do too much extra to the daily routine, but Class 1 are still fitting in a pyramid football/netball tournament which is to be held at Claydon High. It will be the first official outing for the strips which FOSS bought the school. A photo will have to be taken as we're sure they will look very smart.
Towards the end of the month, PC Shields will be coming into school with some of his colleges for a "Police Day". We have held these sessions before and have proved very popular with the children.
More news next month.
FOSS
The Beetle Drive which had been planed for February and then cancelled because of the weather, has now been rescheduled for Thursday 21st April at six o'clock in the school hall. Everyone is welcome and it's great fun so do come along.
There are various events in the FOSS pipeline which we will tell you all about in due course but as promised in last months Link here is a list of the latest items we have bought for the school:
Dictionaries
P.E trolley for the mats
Christmas presents for the children
A new Reading Scheme to compliment the existing one
50 Hymn books
2 paper cutters
a Loud Speaker
We have paid half the fee for the coach which Class 1 are using when they go on their trip,
and also
there will be some money for the children who are left in school to have something extra,
and we can't remember if we ever told you about the digital camera, one of the best things we have ever bought!

PLEASE DON'T FORGET - SOMERSHAM SCHOOL COLLECTS THE FOLLOWING
TESCO COMPUTER TOKENS NESTLE BOX TOPS
SAINSBURYS ACTIVE KIDS TOKENS
EMPTY INK CARTRIDGES PERSIL STARS
OLD MOBILE PHONES
THANK YOU
That Is it for this month
Speak to you in May

SOMERSHAM CARPET BOWLS CLUB
For the new month the first match for Somersham in February was to entertain Harkstead. The visitors were in fine form but always up against it as the home side combined to show some consistent form and put together some good ends. With woods delivered closer to the 'jack' than has been for sometime, the shots came the way of Somersham who won two of the games quite decisively, and only just lost the other two; one by the very narrowest of margins. A very friendly nights bowling and a good result.

This was followed by an away visit to Whatfield and although drawn on the bowling, it was another good result - with Somersham edging the overall points. Again the woods ran well for the away side, but an oh so close result, it could have gone either way right up to the last ends Whatfield are a very difficult side to beat on their own mats so -with everyone playing their part - the outcome was all the more pleasing..

Middle of the month saw a friendly match with Nacton (at Nacton). Despite the late arrival of some bowlers due to a road traffic accident on the A14; the latecomers did their bit and it was another good result for Somersham, winning 3 out of the 4 games, and only just being beaten in the other game.

The final match of the month was scheduled to be played at home against Bentley but due to the icy roads and a heavy snowfall during the day the away team decided - quite sensibly with the weather conditions as they were - to cancel; with arrangements made to play the match during the following week.

This re-arranged match was duly contested with Somersham having to make some adjustment for missing bowlers. Whilst the games were split evenly on the night, Bentley held the advantage of more shots as reflected in the results table and ran out final winners of the match.
Winter League (February results)
| | | | | |
| --- | --- | --- | --- | --- |
| Team | Shots | Points | | |
| Harkstead | 33 - 56 | 4 - 6 | Won | Home |
| Whatfield | 38 - 41 | 4 --6 | Won | Away |
| Bentley | 50 - 38 | 6 - 4 | Lost | Home |
SOMERSHAM FIRST RESPONDERS
Would you be prepared to attend certain specified medical emergencies voluntarily in the Somersham, Offton, Willisham and Nettlestead areas to give life saving help until an Ambulance arrives at the scene?

IF SO, YOUR COMMUNITY NEEDS YOU
Somersham Parish Council has kindly agreed to fund the start up costs of a Volunteer First Responder Scheme in Somersham working on behalf of and being called out by the East Anglian Ambulance NHS Trust.

INTERESTED?

You will be 18 to 70 years of age, physically fit, be prepared to undergo a CRB check, resident in Somersham, Offton, Willisham or Nettlestead and have access to a motor vehicle to attend calls.
No experience is necessary as full training will be given but you must have lots of enthusiasm. Initial training will take place in Bramford over a weekend with an assessment taking place the following weekend. Other training will take place locally.

If enough people show interest in starting a scheme in Somersham and immediate area, then we will hold a meeting to explain the system more fully before we go any further.
If you meet the above criteria and feel you can manage the training requirements and want further information or to register interest then please contact:-
COLIN FRENCH, 01473 831516
OFFTON & WILLISHAM VILLAGE HALL
MANAGEMENT COMMITTEE
The Annual General Meeting
of
Offton & Willisham Village Hall Committee
will be held at
Offton & Willisham Village Hall
on
Thursday 21st April 2005 at 8 p.m.
Members of the public are cordially invited to attend
OFFTON & WILLISHAM VILLAGE HALL MANAGEMENT COMMITTEE
We are pleased to report the success of the Quiz and Supper Evening in February. Thank you for your support.
Unfortunately, due to lack of response, we have decided to postpone the
Auction of Promises. Our thanks to those who offered promises.
However we look forward to seeing you at the
Dance in the Barn at Crow Hall, Willisham,
on Saturday 9th July
We will be entertained by Sarah Louise who sings a variety of songs from Country and Western to Modern Pop.
An evening not to be missed.
Tickets are £8.00.
There will be a bar and BBQ.
For tickets please contact:
Tony Webber Tel: 01473 658550 or
Janet Crickmore Tel: 01473 658547.


Somersham & District Gardening Club
Next Meeting:
Monday 11 April 2005,
Somersham Village Hall, 7.30 pm
Talk by Lorraine Wright from Dairy Farm Nursery
on Fertilisers and Composts.
Guests and New Members always welcome.
Advance Notice:
Annual Plant Sale,
Saturday 21 May 2005,
Somersham Village Hall, 10 am - 12 noon.
This poem may be of interest (or a reminder?) to members of the Gardening Club; it was sent in anonymously!!
To a gardening friend
May frost blast your fuchsias,
And moles tunnel your lawns,
May rabbits devour your lettuces,
And field mice your crocus corms;
May wilt destroy your clematis,
And mildew rot your onions,
May spider-mite cover your greenhouse,
Your potatoes have scab like bunions,
May your waterfall flow upwards,
And the lilies rot in your pools,
And this will only be the start,
Unless...................you return all my borrowed tools!
IPSWICH APPEAL FOR ROMANIA
Ipswich Appeal for Romania is arranging a number of indoor car boot sales at Great Blakenham Village Hall on the following Sundays between 8am and 1pm.
April 10th May 1st
So clear out the attic, book a table and bring along those unwanted items - tables only £5.
On the other hand you could turn up and browse! - hot food and drinks will be available.
BARKING PRE-SCHOOL RACE NIGHT
KINDLY SPONSORED BY GROMAX
Barking Pre-School held their Race Night on Saturday 26 February and a great night was enjoyed by all - a big thank you to those who were unable to attend but owned a horse and to those who gave so generously on the night especially during the auction race.
The evening comprised six races with a prize for the winning horse and jockey in each race. All the races were sponsored and the committee are grateful to Clarke Fencing, A1 Supplies Limited, Scrutton Bland, Staines & Golding Limited, Wright & Fuller Limited and Andrew and Paul Chaplin.
The main evening sponsor was Gromax who generously donated £100 towards the cost of the race night material.
Kevin Denny and his team did a fantastic job of providing sausage and chips for all those present and running the bar. Thank you Kevin for donating 10% of the bar takings.

The night was a great success and raised over £800 for the pre-school.
Nick Banks
---

CHURCH SERVICES in our 8 linked parishes
If you think there may be a mistake in the rota please contact your Churchwarden.
April 3rd Easter 2
| | | |
| --- | --- | --- |
| Holy Communion | 9.30am | Willisham |
| Morning Prayer | 10.00am | Great Bricett |
| Morning Prayer | 11.15am | Battisford |
| Holy Communion | 11.15am | Somersham |
| Evening Prayer | 3.00pm | Barking |
| Holy Communion | 6.30pm | Flowton |
April 10th Easter 3
| | | |
| --- | --- | --- |
| Holy Communion by extension | 8:00am | Flowton |
| Family service | 10.00am | Somersham |
| Holy Communion | 10.00am | Bricett |
| Holy Communion | 11.15am | Barking |
| Family Service + Baptism | 11.15am | Battisford |
| Evening Prayer | 3.00pm | Willisham |
| Evening Prayer | 6.30pm | Offton |
April 17th Easter 4

| | | |
| --- | --- | --- |
| Holy Communion | 8.00am | Somersham |
| Family Service with communion by ext | 10.00am | Offton |
| Family Service | 10.00am | Bricett |
| Holy Communion | 11.15am | Bricett |
| Evening Prayer | 6.30pm | Flowton |
| followed by APCM at | 7.15pm | |
April 24th Easter
| | | |
| --- | --- | --- |
| Holy Communion | 9.30am | Ringshall |
| Morning Worship | 10.00am | Flowton |
| Holy Communion | 11.00am | Offton |
| Evening Prayer + Baptism | 3.00pm | Barking |
| Evening Prayer | 6.30pm | Somersham |

Somersham Baptist Church
Regular Sunday Morning Programme (You are welcome to join us for all or part of the meeting).
10.00-10.30 Prayer Meeting (Communion 1st Sunday)
10.45-11.15 Bible Study
11.30-12.00 Worship
12.00-12.30 Sermon
Children and Young People (During term time)
Wednesday Club 6.30-7.30pm For Primary School children.
14+ Friday's 8.00-9.30pm Year 9 upwards.
Ladies Meeting
Women's Fellowship 2.30pm Friday 8th April, led by Mothers Union, Mark to speak.
Friends and Neighbours 7.45pm Monday 18th April, The Red Cross.
Contacts;
Pastor Mark Newcombe 01473 831940 e-mail mark.newcombe@btinternet.com
Colin Low 01473 464833 or Edwin Mayhew on 01473 658100. Web site www.somersham.com