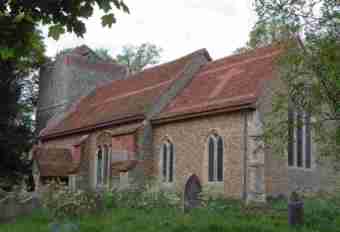 Flowton Church News

Thank you to everybody involved with the Flower Festival and Gardens Open Weekend. You are a wonderful team!
At the time of writing I still do not know the final total but it looks to be near £3000.
As we prepared for the weekend we heard of the death of former Flowton resident Jack Flowers on June 14th. His funeral took place in Truro on June 28th. Our thoughts are with Marjorie at this sad time.
Telephone kiosk:
The purchase of the Flowton Telephone Kiosk has been completed, and it is now owned by Flowton Parish Meeting. After re-decoration and refurbishment it is hoped to use the kiosk as a Parish Notice Board, where parishioners can peruse the notices in the dry!
We hope all parishioners will approve and make good use of it.

Just to let you know that the Village Coffee Drop-in will be open as usual from 10 am on the first Wednesday of August and September.
Looking ahead:

Saturday September 25th there will be a harvest workshop for children at 10.00am
Our Harvest Festival is on September 26th at 4.00pm, followed by the Harvest Tea at 4.45pm
The annual Harvest Supper will be on Friday October 8th at 7.30pm at Flowton Hall by kind invitation of Graham and Diana Fawcus.
Carols by Candlelight on Christmas Eve at 6.30pm