Offton Church News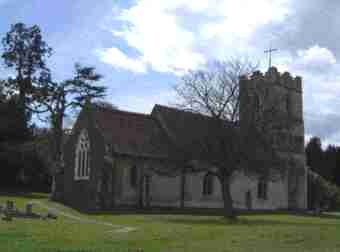 AUGUST / SEPTEMBER 2010
Recent Events
Our annual Fete was held on Saturday 12 June. We were blessed with beautiful weather, which made this traditional village event such a pleasure. Many people, too many to list here, gave their time and energy to organising this event, and to all of them we say a very special 'thank you'. Of course, we are no less grateful to the many people in the parish that came and enjoyed what is accepted as such an important annual occasion in the village's life, and for spending their money so wisely. Over £1,100 was raised for the church Fabric Fund to help keep this very special medieval church in such lovely condition.
Future Events
As an aide-memoir for your diary, these events and special services are being planned.
Sunday 12 September at 5.00 pm - Harvest Festival Service
On a date to be confirmed - Family Quiz in the village hall
Saturday 9 October at 7.00 pm - Supper-in-Church. Limited space on a first come basis. Cost £12.50 each. Contact Mike Bolton on Tel: 01473 658304 for further information or to reserve a place.
Sunday 14 November at 6.30 pm - Remembrance Day Service
Sunday 19 December at 10.00 am Christmas Carol Servic



A very big THANK YOU to everyone who contributed to the success of the Offton Fete on June 12th, we raised £1100 which was a great total, and it will help to keep your church in good repair. The people who contibuted in some way are too numerous to mention individually, but the team effort is amazing. It never fails to astound me on Fete day, what people can accomplish when they all pull together in the same direction, all the different strands of involvement wove into a beautiful and memorable afternoon .

The supporters who came to enjoy what was on offer were of course the yeast in the dough! So thank you to all of them too; it was nice to see several canine companions enjoying themselves as well, I noticed that they were particulary partial to the icecreams !

The band who set the traditional scene for us were advertised as 'The Ipswich Hospital Intermediate Band'; they have changed their name to St. Peter's Band ( after the church where they practise ) not such a mouthful!

Please put forward any fund raising ideas that you may have, the Fete does not cover the total upkeep of the church; and now that the church no longer has an income from the MMM concerts we must find new ways to supplement income to keep Offton's oldest building open and in good repair for future generations to enjoy.'