Dear Reader,

Oh yes, we all know about dinosaurs and how they died out when the world's climate changed. We also know that a new class of animal emerged, warm blooded, covered in fur suiting them to the new conditions. In fact evolution in animals has long been part of the general knowledge, including what happened to the sabre-toothed tiger, the mammoth, the dodo and so on. Every school student also knows that as conditions change so they suit some creatures better but will be unfavourable to others. Indeed, Darwin realized that there are variations in every new generation so that the fittest will survive, often at the expense of the less well adapted species. But let us not forget that some reptiles have survived as have some amphibians, an even older class.

So can the concept of survival of the fittest be expanded more broadly? One has only to consider the rabbit, the grey squirrel, even weeds in an untended garden to confirm the effect. Conversely, rapidly declining numbers of field birds are related to the adverse conditions we have imposed. And what of MRSA bacteria and, currently, the increase in cases of mumps in young people? Both effects are attributable to changes in preventative measures. But old style hygiene and antiseptics can still keep most patients healthy.

How far can the concept of the survival of the fittest be taken? Through human history the evidence is all too clear; the war-like and strong will prevail. Socio-economically, look only at Rovers and the high street stores. As marketing conditions change so must the products to survive let alone expand. But old fashioned methods of transport, the cycle, the bus, and for communications the 'phone, the letter, still have their place.

If so much of what we do can be related to changing circumstances what of our spiritual? The last few decades have seen falling numbers in many Christian and Jewish communities and places of worship. Is this due to poorer presentation, outdated conditions in the buildings or is it that our life styles have changed with affluence, the mass media, and ease of personal mobility offering greater expansion of horizons in the quest for success and pleasure? But there is a ground swell of yearning for spirituality, witness on the roadside freshly placed flowers, the Princess Diana effect, the widespread interest in astrology, the enthusiasm often seen in Songs of Praise, certainly at the Mass for Pope John Paul II.

So for the churches, in this over simplified review, change is being thrust upon us. While a small and dwindling number in the population will remain loyal to their style of worship, the message from evolution is loud and clear. But, through the centuries the Word has remained unchanged.

Jesus said, "A new commandment I give you: love one another. As I have loved you, so you must love one another." John 13. 34

Denis Picton
---

From the registers
Welcome to
Oscar William Steward, son of Helen and Peter from Ringshall, who was baptised in Offton Church on June 19th.
May he grow in faith
Congratulations to
James Batchelor-Wylam and Lucy Caston whose marriage took place on June 11th at St. Mary's, Somersham.We wish them well as they make their home in the village
---

Choir practice dates: September 5th, 7.30pm, then October 15th, November 12th, and 26th all at 10.00am, in Flowton church. We would welcome new members for all voices. Contact Mary Carter on 658522 for more details.
---
Mother's Union
Those of us able to join in the service of celebration at Portman Road on 24th June were part of a unique experience and we felt privileged to have been there. The evening was an exhilarating mix of modern and traditional worship shared with thousands of Christians from Suffolk and many countries around the world. Gwen Green represented our branch of the MU the following day at the Worldwide AGM and she will report to us at our September meeting.
We meet at 2 pm on Wednesday, 14th September in Flowton Vestry when we look forward greatly to a particularly interesting afternoon. Mary Carter will be talking to us about the art of quilting and those of us who have seen some of her work know there is quite a lot she knows about the subject! Do come along and join us if you would like to hear Mary and ring 658330 if you need transport.
Au revoir
Although the choir met with sadness at the Limeburners to say our farewells to Mary and Eddie Fagg, who are leaving Somersham to begin a new life in France, it wasn't long before the usual hilarity prevailed! This levity seemed to revolve around an old caravan and the possibility of a choir outing to friends in France who might be able to put us all up!
After the joking we got down to the serious business and told Mary how much we would miss not only her alto voice (she has sung with us almost from the beginning - almost 25 years) but also her warm, ever cheerful presence and lovely radiant smile. We gave her some amber earrings as a small token of our love and friendship, asked her to keep in touch through writing to the Link and assured her we would welcome her back into the choir if ever she cared to return! We wished her and Eddie safety in travelling and much happiness in whatever the future holds for them.
God bless you both until we meet again, here or there - we weren't joking by the way!
Flower and Cleaning Rota

Somersham
Aug 7, 14 J Picton
Aug 21, 28 A Osborn
Aug. cleaning Team B
Sept 4, 11 D Abbott
Sept 18, 25 P Woolhouse
Sept. cleaning Team C
Oct 2, 9 C Cooper
Flowton
Aug 7,14 Mrs Laflin
Aug 21,28 Mrs Fawcus
Sept 4, 11 Mrs Eaton
Sept18, 25 Mrs Crick
Oct 2,9 Mrs Grimwood
Aug. cleaning Mr & Mrs K Grimwood
Sept. cleaning Mr & Mrs P Ward
Offton
Aug 7 , 14 Mrs. Maartje Rondeboom
Aug 21, 28 Mrs. Sue Pryke
Aug cleaning Mrs Maartje Rondeboom
Sept 4, 11 Mrs. Silke Pinson-Roxburgh
Sept 18, 25 Mrs. Sheila Pinson-Roxburgh
Sept. cleaning Mrs. S. Pinson-Roxburgh
Oct 2 Mrs. Elaine Martin
Willisham
Aug 7 Miss Taylor
Aug 14, 21 Mrs. Cage
Aug 28 Mrs. Large
Sept 4 Wedding
Sept 11,18 Mrs. Hodson
Sept. 25, 2 Oct Mrs. Gilson
Cleaning - as above

Gospel Readings taken from the Revised Common Lectionary. It is good to be sharing the reading of Scripture with Christians across the world.

7th August 11th Sunday after Trinity Matthew 14.22-33
14th August 12th Sunday after Trinity Matthew 15. 21-28
21st August 13th Sunday after Trinity Matthew 16. 13-20
28th August 14th Sunday after Trinity Matthew 16. 21-end
4th September 15th Sunday after Trinity Matthew 18. 15-20
11th September 16th Sunday after Trinity Matthew 18. 21-35
18th September 17th Sunday after Trinity Matthew 20. 1-16
25th September 18th Sunday after Trinity Matthew 21. 23-32
***************************************
Somersham Church notes
Copy date for the August / September Link is just before the "Somersham on Show" weekend so we don't know yet how it has gone! (except that the weather is beautiful!) We trust that many of you will have taken the time to have walked round the village and enjoyed the gardens, exhibitions and stalls. Sincere thanks to everyone who has helped in any way with this major fundraising event. We hope that you all feel the effort you have put in over the days, weeks and months leading up to the weekend worth it. A special thank you to Michael Warren for scanning the photographs for the church display, Nicky Heming for the art exhibition, our friends at the Baptist church for their contribution to the weekend, everyone who opened their gardens or had stalls and sales, and especially to Denis Picton for pulling everything together and ensuring the weekend ran smoothly. A full report will be in the great if there were some cyclists riding for St. Mary's, Somersham – half of the sponsor money comes back to the church, and the Trust has supported us with grants at various times. Please contact Steve Dines (658487) for forms or to find out more details.
A big thank you to Jo Hakes for putting on the Coffee Morning in June which raised £75 for church funds. We are grateful to everyone who contributed to the morning and those who supported it.

F.O.S.S.
We just want to say a big thank you to everyone for coming to our Summer Fair. We are really pleased to report the grand total of £1300 can now be made available to the school from this event alone. As we have said before FOSS really do appreciate the support we receive from you all. Thank you also to all the people who helped on the day, we couldn't do it without you. Thank you to Ernie, to everyone who gave a prize for the raffle, Mr. Colbear for the gift of the patio burner to raffle and to Mr. Ingleton for sponsoring the tent.
We hope to see you at our Scarecrow Weekend!
Scarecrow Weekend
organised by FOSS
Saturday & Sunday 17th/18th September 2005
On the above dates, we would like as many people as possible in the village of Somersham to join in with our fun weekend.
Your scarecrows can be as simple or as complicated as you would like them to be.
We would like to get people with local businesses involved-or possibly scarecrows reflecting your individual professions. How about all you people who are members of clubs?
If you live outside of Somersham, but would like to join in, why not make a scarecrow to be displayed at the school?
Your displays can be put in your front gardens, so you do not necessarily need to be at home, unless you would like people to look around your garden too.
Don't forget-all the children will have the summer holiday to help you create your masterpieces!

If you would like to join in or would like some more information please contact Jenny King 01473 830623 so the locations of your scarecrows can be included in the maps in our programmes. Thank you.
For those people who want to just look …………...
The school is probably your best starting point.
Here you can buy a map of where the scarecrows will be placed and various other small things that will going on.
The school will be open from 1 'til 4. p.m. on both days for you to pick up a programme and/or have some tea and cake.

From: PC Kevin Shields
our
Community Beat Officer
Tel: 01473 613500
From our Community Beat Officer
Pc 980 Kevin Shields
Tel: 01473 61350

Hopefully it's still a warm summer and you are all out enjoying yourselves, but thieves are also enjoying themselves at your expense -an open window is an open invitation. In the last few weeks there have been burglaries where handbags and small items have been taken through open windows and doors. Not so far in my parishes and I hope you will he keep it that way.
While talking of help, one of our Neighbourhood Watch Coordinators has just retired after several years. Thanks are due to Jeff Welsh for his service to the community.
Of course this means I am asking for a volunteer to be coordinator for a fairly small scheme covering the parts of Nettlestead, Willisham, Somersham and Offton in the Offton Lodge area.
NW coordinator is not an onerous job but is a chance to serve your local community and keep crime low in your area. Interested? If so call me to discuss it.
The artifice burglars (bogus callers) have been at it again in Stowmarket posing as waterboard officers and gaining access to elderly persons houses to steal. Be on your guard. Always check identification. No ID = no entry. If in any doubt check and ask the caller to come back later. Call Police if you suspect the caller may not be genuine. We don't mind if you're wrong! Far better that than let a burglar onto your property.
Despite warnings I am still getting reports of mini motorcycles being used on the road. The warnings are over. DON'T DO IT!!

On the crime front - a car was set alight near the waste tip on the Sproughton to Somersham Road on 7th June about 2.45am.
There was a burglary at The Limeburners, Offton, overnight on July 2nd, when a till containing cash and a quantity of cigarettes were stolen.
Minor damage has been caused to the new play area in Somersham, if you witness any damage being caused let me know.
If you would like to know more about local crimes and crime reduction subscribe to the Mid Suffolk South Neighbourhood Watch Newsletter via the Suffolk Police website.
If you can assist with or require further information about any incident mentioned in these notes, please contact me on 01473 613500 (Force Headquarters). You may leave a voicemail message for Pc980 Shields, but if you require urgent action speak to another officer.
E-mail kevin.shields@suffolk.pnn.police.uk or matthew.nickson@suffolk.pnn.police.uk
Thank you
PC Kevin Shields
01473 383390 Stowmarket Police Station
01473 613500 Police Headquarters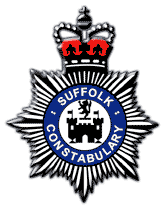 To go to the Suffolk Police web site please click here
To go to the Neighbourhood Watch site of Suffolk Police click here
Somersham Parish Council Meetings
Wednesday 7th September 2005 at 7.30pm in the Pavilion
Wednesday 5th October 2005 at 7.30pm in the Village Hall
Wednesday 2nd November 2005 at 7.30pm in the Pavilion
Quality Parish Status
Mary Mitson-Woods, Chief Executive of the Suffolk Association of Local Councils, gave a very interesting presentation on Quality Parish Status to the July meeting of the Parish Council. Quality Parish Status is a scheme launched in 2003, by the Office of the Deputy Prime Minister, with the aim of providing a benchmark minimum standard for parish and town councils. To achieve QPS a Council must meet certain criteria which will, in itself, improve many aspects of the work of the council and broaden its influence. The community will know its council will be more capable of solving local problems and is more accountable, visible, representative and provides community leadership. A Quality Parish Council will be representative of, and actively involve, all parts of their community, be properly managed, work closely with voluntary and community sector groups and work in partnership with other local authorities and agencies to deliver local services which give the best deal for the local community.
One of the criteria for QPS is that the Clerk must hold a Certificate in Local Council Administration and your Clerk has already begun that journey!
Mid Suffolk Key Project
The Mid Suffolk Key Card has now been launched throughout the Mid Suffolk area and is available to all Mid Suffolk residents who are over 60, OR on benefits, OR in full time education, OR care for a qualifying resident. The card give discounts on a wide range of goods and services including garage services, food at pubs and restaurants, coach trips, tailoring, cards and gifts and even a 50% discount on the annual parking permit at Needham Lake. Application forms are available from MSDC in Needham Market, and several locations in Stowmarket including Tourist Information and the Citizens Advice Bureau. The Mid Suffolk Key Website gives more information www.midsufollk-key.com or contact the Key Team on 01449 727114.
Water Channel
It has been brought to the Parish Council's attention that once again someone who is selfish and thoughtless has dumped rubbish in the channel. This rubbish causes flooding further down the channel and we ask that this practice ceases immediately. Not only could this be a serious health hazard it causes distress to innocent residents.

Suffolk Befriending Scheme
People with learning disabilities often lack the opportunities most of us have to make new friends. Their lives may be restricted or maybe they cannot express themselves easily. Suffolk Befriending Scheme exists to create opportunities for friendship, fun, sharing, challenges and personal development. Volunteers spend time enjoying activities they may already do with their own friends.
Volunteers are recruited to befriend someone with a learning disability on a one to one basis. or accompany someone with learning difficulties to an APT centre.
Volunteer befrienders may do many things including go shopping, meet for coffee, go swimming, gardening, have a meal out, go to a football match; in short spend time doing what they already do with their friends.
No specific skills or experience are needed, but training is available. Full support is given and out of pocket expenses, including mileage, paid.
For more information please contact :
Julia Harrington on 01787 371333 or 371338
or email on info@suffolkbefriendingscheme.org.uk
Your Council
Somersham Parish Council is your Council and is actively seeking Somersham residents to join it. The amount of time needed is predominantly up to the individual Councillor, with attendance at Parish Council meetings the minimum. It will give you the opportunity to become involved in the heart of the community and use the powers of local government to bring about improvements to the environment. If you would like any further information please contact any of the Councillors below, or if you would like to apply please apply in writing to the Clerk of the Council.
Janet Hodge (Chairman) Penny Pearson (Vice Chairman)
Tel: 832296 Tel: 831436
Terry Fordham Vic Pryke
Tel: 831529 Tel: 831436
Richard Browne Chris Mills
Tel: 831321 Tel: 831667
This is your village, help us to help you.
Janet Clarke
Clerk to the Council

Address: 7 Drury Road, Claydon, IPSWICH, IP6 0ED
Tel. No. 01473 830398 E-mail: janetinclaydon@aol.com
---

FLOWTON NEWS
Thank You to everybody who contributed to the Christian Aid collection -a total of £140.80 has been sent to CA. This is an excellent increase of nearly £26 on last year so thank you all. Thanks also to the group of collectors who gave up their time to visit every house in the parish.
Thank You also to everybody who organised and ran stalls, donated gifts, made cakes, provided cream teas, sat in the wet seat, and all who came to the Fete. Together you raised a magnificent £1000 from which 10% will be sent to charity. The rest will be used to maintain the work and worship of the Church which is still central to our village life. Thank you.
During September, tickets will become available for:
The Flowton Concert on Saturday October 1st for which tickets will be available from Alan Munson at The Priory.
Also on sale will be tickets for:
Harvest Supper on Friday 21st October
and
A Suffolk Trivia Quiz on November 18th
Tickets will be available from Diana (01473 658335), Margaret (658330) and Mary (658522).
The Harvest Supper is always a good time to get together and chat as we are warmly welcomed into in the home of Graham and Diana Fawcus, and the Trivia Quiz should test our local knowledge -make up a team of six or come and join one on the night.
An extra item on the calendar this year is a Harvest Tea on Sunday October 2nd at 4.00pm, before the service of thanksgiving at 5.00pm . We have several young families worshipping at Flowton now, and last year they were very much involved in the Harvest Thanksgiving Service. We should like to continue that, and thought that tea together and then an earlier service would be a good idea this year. The informal tea is open to anyone who would like to share in this part of the celebration. (There will be a chance for a "loo-call" in a nearby house before the service begins.)
The Annual Suffolk Historic Churches Trust fundraising walk or cycle ride is on September 10th. Sponsorship forms are available from the back of the church. Traditionally this has been a good fundraiser as half the money raised is returned to the church sponsored, and we have also received funds from the Trust in the past. Please consider taking part or supporting the walkers/riders for
our church– or sitting in the church to welcome the riders who visit and offering them a drink. (There will be a rota available for signing to "church sit" at the back of church during August.)
The Christmas Coffee Morning and Sale will take place on Saturday December 3rd.
People interested in patchwork and quilting continue to meet monthly in Flowton church Vestry – August 3rd, September 7th, October 5th, November 2nd –at 7.30pm. Contact Mary on 658522 if you are interested in joining in, or drop in and visit the group - coffee, tea etc will be offered for your refreshment.
---

OFFTON
Looking forward to the end of the summer some dates to note:
Sunday 11th September 4.30pm Harvest Festival Service followed by BBQ – hot dogs!
Sunday 18th September at 10 am Offton's Animal Blessing Service. Bring your pets for a blessing.
Saturday 24th September Whist Drive at 7.30 in the Village Hall – see the separate advertisement.
Friday 7th October. Supper in church at 7.30 - £5 per person in aid of church funds. Contact Lucy Vignoles 01473 658480 for further details.
Offton Church Fete:
It was cold but successful and the weather did not stop anyone milking the cow or joining in the other games. Impossible to name everyone who helped and joined in but a huge thank you to all concerned – the final figure of funds raised was £876 for Church funds.
Do not forget!
ANNUAL SHCT CYCLE RIDE
SATURDAY 10TH SEPTEMBER
BIKE OR WALK TO RAISE
FUNDS TO SUPPORT OUR
HISTORIC CHURCHES IN SUFFOLK
ENTRY FORMS & DETAILS
FROM ALISON RUMSEY
TELEPHONE 01473 658591
Annual Whist Drive
on
Saturday 24th September
in Offton & Willisham Village Hall

Start at 7.30 pm - prompt!
In aid of Offton Church Funds
WILLISHAM
Church Fete
At the time of writing these notes, our fete has not taken place, so I'm afraid it will be October before we are able to let you have a report of the event.
August Services
Please refer to the back of the magazine for details of the services being held in August, as there are several alterations because of holidays.
Sponsored Cycle Ride
This takes place on Saturday the 10th September. Please contact Frances Gilson if you would like a form or are able to help man the church.
Harvest Festival
This year's service takes place on Sunday the 9th October at 3.00pm. Once again our gifts will be taken to the Salvation Army, and as such non-perishable items are greatly appreciated.
Family Bonfire and Fireworks
This year's bonfire evening will take place at Crow Hall on Friday the 4th November. Full details later, but please book the date now.
Willisham Churchyard
We frequently receive compliments from visitors to the church, regarding the state of our churchyard, and we would like to thank the small band of people who work so hard keeping the grass cut.
Somersham CSC News
Highlight last month was another win! This time it was away from home as we surprised Eaton with a polished performance at the Norfolk circuit. We knew we could run them close but only the optimistic would have predicted a 95-82 win. The lads worked really well as a team in this one, and a mid-meeting team talk kept the focus. There were smiling faces at the end especially from in-form Lee Pike and hard working Peter Mittell.
Conditions were rather different when Kesgrave visited Somersham as the rain got harder and harder. We started well and held a slender lead at the half-way stage, but some of the team were perhaps distracted keeping warm and dry. Kesgrave adapted to the conditions and pulled away to win 84-96. Andrew Mittell top scored and received good support from the improving Joshua Brooke.
The meeting against Gt. Blakenham was a tricky one, as the opposition felt the need to bring out their top premier league riders. The Stars fought hard, but always seemed to be in the wrong place at the wrong time, losing out 81-98. Tom Pike impressed with his efforts from the back, also highlighting a need for improved gating.
On the individual scene, we staged the East Anglian Championships but the meeting was marred by selfish non-arrivals. Best homester was Andy Mittell, who finished runner-up in both the Under19 and Senior events, the latter after winning a close run-off with team-mate Gary Brown. A big well-done to Reece Saunderson-Copping who won a national Under 10s event at Sandwell. Reece beat some fancied names, and should be proud of his progress this season. Less fortunate was Lee Pike who required hospital attention for facial injuries after falling in his first ride.
You'll see plenty of crashes in cycle speedway but serious injury remains a rarity.
Next home action sees Kesgrave back again on August 2 starting at 19:30,
while Norwich visit on August 7 @11:00.
you can contact us via (01473) 831474, e-mail ovalking@yahoo.com or take a look at the
new Somersham Cycle Speedway website:
www.btinternet.com/~SomershamCSC
---

The Link Committee apologise that this report was omitted from the July Link:
SOMERSHAM CARPET BOWLS CLUB

With the opening matches of the new Summer League under our belts, we report good results.

Our first match was at home, with the visitors being our friendly neighbours from Elmsett. We are pleased to say the win went to Somersham; with three out of the four mats bowled going Somersham's way, and as such giving the home team a good start to the new season.

The next match played was away at Hadleigh, and again a good win for Somersham. Played in a very friendly atmosphere making it a social occasion as much as a competitive encounter. Two of our team results were drawn, with the games being closely contested throughout the eleven ends. One team had worthy success coming from behind on the very last end to hold 4 shots to secure a good win; but alas the fourth team although bowling well were just narrowly beaten. Nevertheless another very good win for Somersham, and further consolidated our start to the new league.

The third match of the month brought us up against Polstead – always a good encounter – and yet again it was another good result for Somersham, On our home mats it was a good performance all round and we recorded our third success of the new league – very encouraging stuff.

With an away visit to Whatfield who proved to be stiffer opposition, we were unable to make it a full house of wins for the month. Whatfield bowled very consistently and we were beaten by a slightly better team on the night, although up until the last woods were bowled it could have gone either way. Unfortunately for us it went the home teams way, but by a fairly narrow margin. So far we are very pleased with the way the teams are bowling and the form shown, and are looking forward to the matches next month.
| | | | | |
| --- | --- | --- | --- | --- |
| Summer League (May results) | | | | |
| Team | Shots | Points | | |
| Elmsett | 32 - 45 | 2 - 8 | Won | Home |
| Hadleigh | 36 - 42 | 3 - 7 | Won | Away |
| Polstead | 37 – 51 | 2 – 8 | Won | Home |
| Whatfield | 39 – 34 | 6 – 4 | Lost | Away |
---
IPSWICH APPEAL FOR ROMANIA
Regular Sunday morning car boot sales 8am-1pm (sellers 7am)
on Claydon High School Playing Fields, Church Lane Claydon.
Cars £5, Vans and Cars with trailers £7. No need to book - Just turn up. Toilet facilities, Fast food, etc
Enquiries to Lee or Anna-Maria 01473-833292.
---
Birds and butterflies in garden and countryside
Another dull and chilly start to the month (July) and so far there are few butterflies to be seen. On the sunnier days in recent weeks at Gunn's Farm we have seen our usual early dragonfly visitor; the Libellula Depressa. This is an interesting variety because it has a shorter, stubbier body than most - the male blue and the female yellow. They mate in mid -air over the pond and then the female lays her eggs by dipping into the water.

One Flowton Terry reports returning from holiday to find a flycatcher nesting in his garden to his delight. The other Terry has some sad news and also a note of optimism about his swallows. You will remember last year's trauma of a collapsed nest? We are sorry to report that the same thing has happened again! A nest was built and two eggs laid when the catastrophe occurred. Terry feels that this pair of swallows must have weak breeding genes as they always seem to lay only two eggs anyway and have faulty building techniques into the bargain. However, they are having another try with a rebuilt nest and two more eggs. We will bring you up to date next issue - but don't hold your breath, the chances of success do not look good!

Somersham Baptist Church
The celebrations at the award of the 2012 Olympics to London had hardly begun, people were still in planning mode, anticipating a feast of sport and its associated benefits when so many lost their lives in the following mornings rush hour. Fragile life so cruelly taken.
The words of James, most likely the brother of Jesus, remain appropriate 2000 years later. 'Now listen, you who say, "Today or tomorrow we will go to this or that city, spend a year there, carry on business and make money" Why you do not even know what will happen tomorrow. What is your life? You are a mist that appears for a little while and then vanishes.'
Is there any comfort when faced with this reality, a hope that extends beyond life that is more than a device to cope with the spectre of death?
Jesus said 'I have come that they might have life, and have it to the full' Life that begins now in commitment to him and blossoms in eternity. 'I tell you the truth, whoever hears my word and believes him who sent me has eternal life and will not be condemned' 'For my Fathers will is that anyone who looks to the Son and believes in him shall have eternal life, and I will raise him up at the last day'.
The good news of Jesus is that there is hope; Jesus introduces us to a way of life that will endure.
Life we can be certain of because we have Gods promise, and evidence of the power of Jesus to deliver us in his own resurrection from the dead.
If you are affected in any way by the events of the 7th July do contact Mark, who is willing to listen and pray with you.
Events
22nd Women's Fellowship Anniversary 9th September 2.30pm, guests from Rishangles.
Mission Sunday, September 11th with guest Maciek Stolarski, who leads the literature work for Grace Baptist Mission.
Friends and Neighbours 7.45pm Monday September 19th Quiz Evening
Regular Sunday Morning Programme (You are welcome to join us for all or part of the morning).
10.00-10.30 Prayer Meeting (Communion 1st Sunday)
10.45-11.15 Bible Study
11.30-12.00 Worship
12.00-12.30 Sermon
Children and Young People (During term time)
Wednesday Club 6.30-7.30pm for primary school children.
14+ Friday's 8.00-9.30pm Year 9 upwards.
Contacts;
Pastor Mark Newcombe 01473 831940 e-mail mark.newcombe@btinternet.com
Colin Low 01473 464833 or Edwin Mayhew on 01473 658100. Web site www.somersham.com
---

Little Park Nursery,Flowton, Ipswich, IP8 4LN
e-mail alan.lusby@marshallaerospace.com
I have arranged a "Day Out on the Middy" for September 10th on behalf of the East Anglia Support Group of the A1 Trust.

The day consists of an exclusive hire of the railway on behalf of the AI Trust. Hire will include unlimited rides on the middy vintage train and a chance to drive 0-4-0 Barclay "Little Barford" steam locomotive on one return trip on the line. The price includes a buffet lunch provided by the railway, in their new café. Drinks (inc. real ale) and further light refreshments will be available for purchase throughout the day. The museum shop will also be open.

The line is very rural in nature, you may also explore the future extension and picnic site, though there is no access to the running lines.
Driving is limited to 40 persons so we will have an early start of 9.00am, going through till all have had a go. Cost £25.00

Some non-driving places will be available for persons accompanying driving participants at £10.00 to include a buffet lunch, unlimited rides and site entry.

Telephone Alan Lusby on 01473 658334 for a booking form. Note that there is no other access to the railway on this day. Last day for bookings 26th August.
You will be sent a confirmation slip with details of your allocated driving slot, before the day.
---
Please note special changes for August

CHURCH SERVICES in our 8 linked parishes

If you think there may be a mistake in the rota please contact your Churchwarden.
August 7th 11th Sunday after Trinity

| | | |
| --- | --- | --- |
| Holy Communion | 9.30am | Willisham |
| Holy Communion | 11.15am | Somersham |
| Evening Prayer | 3.00pm | Barking |
| Open Air Service with a band on the Village Green | 3.00pm | Flowton |
August 14th 12th Sunday after Trinity

| | | |
| --- | --- | --- |
| Holy Communion | 8:00am | Flowton |
| Holy Communion | 10.00am | Bricett |
| Holy Communion | 11.15am | Barking |
August 21st 13th Sunday after Trinity

| | | |
| --- | --- | --- |
| Holy Communion | 8.00am | Somersham |
| Family Service | 10.00am | Offton |
| Holy Communion | 11.15am | Battisford |
| Evening Prayer | 6.30pm | Flowton |
August 28th 14th Sunday after Trinity

| | | |
| --- | --- | --- |
| Holy Communion | 9.30am | Ringshall |
| Holy Communion | 11.00am | Offton |
September 4th 15th Sunday after Trinity

| | | |
| --- | --- | --- |
| Holy Communion | 9.30am | Willisham |
| Morning Prayer | 10.00am | Great Bricett |
| Morning Prayer | 11.15am | Battisford |
| Holy Communion | 11.15am | Somersham |
| Evening Prayer | 3.00pm | Barking |
| Holy Communion | 6.30pm | Flowton |
September 11th 16th Sunday after Trinity

| | | |
| --- | --- | --- |
| Holy Communion | 8:00am | Flowton |
| Family Service | 10.00am | Somersham |
| Holy Communion | 10.00am | Bricett |
| Holy Communion | 11.15am | Barking |
| Family Service | 11.15am | Battisford |
| Evening Prayer | 3.00pm | Willisham |
| Harvest Festival & Barbecue | 4.30pm | Offton |
September 18th 17th Sunday after Trinity

| | | |
| --- | --- | --- |
| Holy Communion | 8.00am | Somersham |
| Animal Blessing Family Service | 10.00am | Offton |
| Family Service | 10.00am | Barking |
| Holy Communion | 11.15am | Battisford |
| Harvest Festival | 6.00pm | Ringshall |
| Evening Prayer | 6.30pm | Flowton |
September 25th 18th Sunday after Trinity

| | | |
| --- | --- | --- |
| Holy Communion | 9.30am | Ringshall |
| Morning Worship + baptisms | 10.00am | Flowton |
| Holy Communion | 11.00am | Offton |
| Morning Prayer | 11.15pm | Barking |
| Harvest Festival with Elmsett Band | 6.00pm | Bricett |
| Evening Prayer | 6.30pm | Somersham |
October 2nd 19th Sunday after Trinity

| | | |
| --- | --- | --- |
| Holy Communion | 9.30am | Willisham |
| Holy Communion | 11.15am | Somersham |
| Harvest Festival | 3.00pm | Barking |
| Harvest Tea | 4.00pm | Flowton |
| Harvest Thanksgiving Service | 5.00pm | Flowton |
---
The joy of Christmas celebrations was dulled and muted by the news of the tsunami; the announcement of the success of the London 2012 bid and the news of small steps taken by the G8 leaders were overshadowed by the bombings in London.
Tragic news events seem so much worse when we are relaxed and happy. Let us remember that there are deaths each and every minute of the day—locally, in Africa, throughout the world. People's lives are changing all the time.
Let us take this to heart and pledge ourselves to live each day as if our last on this earth.
…."the only moment to be alive is the present moment...This is the only moment that is real." Thich Nhat Hanh