Somersham Church Notes
Thank you to everyone who donated to Christian Aid Week by leaving envelopes at the designated places. The total raised in the village will be reported in the next Link magazine.
There is a joint Open-air Service on the playing field led by the Baptist Church on Sunday 13th June at 3pm, followed by a barbecue. We do hope that as many of you as possible will be able to join us then.
The Garden Party will be on Saturday 10th July at Park Farm - see ad. elsewhere, but donations for the various stalls would be most welcome. We would love to receive cakes, plants, raffle prizes, tombola prizes, items for the crafts stall and produce. If anyone feels able to help on the day that would be great too! Don't forget the Teddy competition too. If you have some items but can't get them to Park Farm on the morning of the Garden Party, please ring Pat Woolhouse (831080) so that we can arrange to collect them.
Looking ahead to October there will be a Harvest Concert with the Suffolk Police Choir on Friday 8th October in the church, starting at 7.30pm. Tickets are £6 including a Ploughman's supper. These concerts are always popular so book your tickets now!

Piano pupils of Mrs. Lynne Holton of Lower Somersham have been successful in obtaining the following Associated Board of the Royal Schools of Music examination results:
In the practical examination - Charlotte Orr gained a distinction in Grade 1 and Henry Cage passed Grade 1 with Merit.
In the theory examination - Emily Mayhew and Charlotte Orr both obtained a distinction in Grade 1 and Georgia Butler, Jean Hardman and Emma Smith all passed Grade 2 with distinction.
Well done to all.
Somersham Village Hall
The AGM
of the Village Hall Committee
will be held on
Monday 14th June
at 7.30pm
in the Village Hall.

FRENCH CONNECTION
SOMERSHAM / CHALLAIN LA POTHERIE


VILLAGE LINK
**************

A brass band fanfare greeted the 38 visitors from Somersham to Challain la Potherie on their visit last Bank Holiday weekend. This was just the start to a marvellous weekend when a group from Somersham and Offton experienced a wonderfully warm welcome into the village life and homes of our French hosts.
We danced together, we sang together, enjoyed wonderful meals and even had the odd glass of wine. An afternoon of light-hearted games was enjoyed by all which finished with a friendly tug-of-war between English and French teams. Who won? Well, it wasn't competitive, but we were pleased to see our men taking the medals at the social evening. Well done, lads! Our hosts also arranged for us to visit a museum and vineyard and the 80 strong party in two coaches spent a very happy time together exploring the Loire Valley and tasting the fruits of that region. It was good to see people of all ages from the youngest at three years old, mums and dads, to older 'retirees' enjoying each others company in a warm and friendly atmosphere.
Not only was it a time of friendship and understanding between two countries or two villages but also between our own communities. Many thanks to all the organisers for their hard work and to those who joined with the group to make it such a successful, enjoyable and community spirited event.
We look forward to welcoming the Challainois on their next visit to Somersham and anybody wishing to be involved in the village link is very welcome to contact one of the following:
Gill Fordham: 831529 David Haughton: 831511
Janet Hodge: 832296; Pat Woolhouse: 831080

June 2004
Money for Play Provision
The Parish Council has been informed that there is an amount of money which has been allocated to Somersham, for use towards play provision in the village.
If any group in the village which provides play or sport activities, and would like more information about this money, or would like to put in a bid for some money, then please contact the Clerk to the Council for the further contact information.
*******************
Contact Information Pots
Somersham Parish Council decided at the last meeting to purchase enough contact information pots for each property in the village.
These pots, which are placed in the fridge, allows you to store vital contact information about yourself, in the case of a fire, when the property is empty. The fridge is the only thing in the house which is able to withstand fires the most.
The pots contain a contact information sheet and stickers, which indicate to the Police or Fire Brigade that one of these pots is in the property.
More information about these pots will follow in the near future.
*******************
Snoasis Liaison Meetings
Mid Suffolk District Council will be holding more liaison meetings in the future about the proposed Snoasis project.
If residents of the village would like to give their views, then please contact one of the councillors of the Parish Council, who will then be able to pass this information on.
*******************
Somersham Parish Councillors
The following are Parish Councillors of Somersham Parish Council:
Janet Hodge Chairperson
1 Hall Lane 01473 832296
Penny Pearson Vice Chairperson
16 Princes Gardens 01473 831436
Terry Fordham
2 The Springs, Flowton Road
Nicky Heming
Sulby, 17 Springfield Road
Vic Pryke
16 Princes Gardens
Richard Browne
The Hawthornes, Mill Lane
Stephen Hollands
5 Church Close
*******************
And finally…
This is my last Link Article as Clerk to the Council, as of the end of May, I will no longer be the Clerk. Thank you to everyone for their help and support over the last few years.

Andrew Mayhew
Clerk to the Council
Address: 21 Morgan Court, Claydon, IPSWICH, IP6 0AN
Tel No: 01473 834035
E-mail: clerk@somersham.suffolk.gov.uk
Web Site: www.somersham.suffolk.gov.uk

Somersham Football Club
Saturday March 13th saw the first of three consecutive home matches for Somersham first team. Firstly Wenhaston United Reserves came to visit and in another closely contested encounter Somersham came out 3-2 winners, with Damo Crick getting on the score sheet for the second consecutive match.
March 20th saw the divisional whipping-boys, Halesworth Town reserves, make the journey South. With 4 seconds of the game gone they must have wondered why they had bothered as Adam English struck straight from the kick-off. Halesworth never recovered and Somersham cruised to a comfortable 6-0 victory, with Chimper Cater registering his second hat-trick of the season.
March 27th was Bramford Road Old Boys turn to try their luck. Somersham began well and were 1-0 to the good at half time thanks to Adam English. The second half was a different affair and a combination of good fortune and hard work saw Somersham take the points by that one goal.
After 3 home games, it was now Somersham's turn to travel with the next 4 games away. The first was a tricky match with Needham Market 'B'. Needham played well back in December at Somersham and gained a draw, so this match was expected to be close. A tough game ensued with Somersham winning 2-1, with some good play and a lot of disciplined performances, with the boss, Quinny Warner leading by example from the heart of defence.
Saturday 10th April brought the much awaited trip to Claydon. With Captain Matty Whitton away on international duty and the surprise recall of myself to the centre of midfield things could have been better pre-match. The first half was shaded by Somersham in front of an estimated attendance of at least 50 (excluding subs), aided by a classic sliced own goal from the Claydon centre-half, which our left-back Dazza Luck is still trying to claim. The second half saw Claydon pressing very strongly and as the half wore on they began to boss the field. The equalizer came mid way through the half, a cracking early effort that left keeper Andy Banks with no chance. Claydon now piled on even more pressure, knowing a win would see them crowned Champions, but Somersham stood firm to take a point and no little pride back to Somersham.
April 17th saw Somersham at Whitton Sports Centre to take on BROB. A very poor Somersham performance saw BROB score a sloppy goal, which proved enough to take the points.
April 24th found Somersham with the news that despite the previous week's poor performance, they had clinched promotion to Division 3 next season, as Walton Rangers had lost their last game in mid week. The journey to Stowmarket to play Stag Tavern was a relaxed affair as was the game. In ridiculously hot conditions on a pitch that resembled a dried out river bed Somersham found themselves 3-0 down at half time. The second half saw a much better attitude from all players, but Stag ran out 4-2 winners.
Saturday 1st May was the final league game of the season, played at home on a freshly cut pitched moistened by overnight rain, against Stag Tavern again! Somersham determined to give Stag a lesson in football after the previous week, began in familiar fashion, conceding an early goal from a classic Somersham defensive mix-up. However the 3-4-3 formation began to pay-off for manager Quinny and our noses were in front by half time. The second half saw some dazzling football from the home team, although Stag had rearranged their starting line-up in end of season fashion. Somersham ended the league season beating Stag Tavern 7-1 with goals from Matty "rubber-neck" Whitton, 2 from the Chimp, a hat-trick from Adam English and to round off, a first league goal of the season to right-back Wayne Beckley.
Due to my negligent ways the Reserve team have not been mentioned since the start of February and their 2-0 home victory over Dennington United Reserves.
Saturday February 14th saw the Reserves travel to Needham Market 'B', who play in the same division as the first team, in a McNeil Cup match. Somersham played close to their best, but against much stronger opposition finished losing 4-0.
February 21st brought a home league match to Old Newton United 'A'. A poor performance saw Somersham on the receiving end of a 2-0 defeat.
28th February was away to Tacket Street Reserves who ran out 5-2 winners.
March 6th was a home game against local rivals Claydon Reserves, who like their first team seemed on course for the Division 6 championship. Unfortunately they proved too strong for Somersham, finishing the match 5-0 victors.
March 13th meant a long away trip to play A.F.C. Hoxne Reserves, who like Claydon were pushing for the top spots of the division. Again the opposition were just too powerful and ran out 5-1 winners.
March 20th took Somersham to Shotley to play the Division 6 whipping-boys. A moral boosting 5-0 victory was gained by Somersham with a hat-trick from Kieran Cotterell (his 3rd of the season) and a goal each from Luke Emmerson and Dave Harvey.
After a week off Shotley came to Somersham for the return encounter on April 3rd. Somersham were expecting a goal-fest, but scored just once, Kieran again, to take the points at 1-0, after a poor team performance.
April 10th was another week off followed on the 17th by an away encounter against local rivals The Chequers. Somersham dearly love beating this lot, but after a very close contest The Chequers gathered all three points with a 2-1 victory. Lee Beckley scoring Somersham's only goal of the match and his first goal of the season.
Tuesday 20th April meant a trip to Dumbarton Road after work to play Albion Mills Reserves. As expected Albion were extremely robust in their play, but Somersham answered in the best way by bring all the points home, recording a sound 2-1 victory. Kieran Cotterell knocking in another and Andy 'Young Bob' Mittell scoring his first of the season.
May 1st was also the Reserve teams' last league match of the season, away to Elmswell Reserves. Yet another closely contested match unfolded, but the brilliance of Mike Gardiner's left foot was enough to secure the final 3 points of the season in a 1-0 victory.
Top scorers 2003/2004

| | | |
| --- | --- | --- |
| Reserve Team | League | |
| Kieran Cotterell | 20 | (2) First Team |
| Dave Harvey | 6 | |
| James O'Neil | 4 | (1) First Team |
| | | | |
| --- | --- | --- | --- |
| | League | Cup | Total |
| First Team | | | |
| Adam English | 19 | 12 | 31 |
| Ross Cater | 15 | 0 | 15 |
| John Tungley | 9 | 1 | 10 |
| Matty Whitton | 5 | 3 | 8 |
| | | | | | | |
| --- | --- | --- | --- | --- | --- | --- |
| | Pld | Won | Draw | Lost | Gls+ | Gls- |
| Reserve Team | 26 | 10 | 4 | 12 | 38 | 44 |
| | | | | | | |
| First Team | | | | | | |
| League | 26 | 17 | 3 | 6 | 65 | 33 |
| Cups | 6 | 4 | 0 | 2 | 27 | 11 |
| Total | 32 | 21 | 3 | 8 | 92 | 44 |

The league season is now complete for both Somersham teams. The Reserves finished in a solid mid table position in Division 6, with a relatively young and inexperienced team. Next season with the same players and one or two additions, the team should be looking toward a promotion challenge.
The First team finished a fairly comfortable second in Division 4 and have gained promotion back up to Division 3. The club have gained some very good players since we were last there and a solid mid table position would be a reasonable expectation next season.
The end of season presentation and meal is booked for the end of May, so next month could see one or two familiar names mentioned in despatches, including players of the year etc. Also I hope to have the date of pre-season training by next month, so there can be no excuses for non-attendance, by our local lads.
As always, your support is greatly appreciated by all at the club, so please come and join us and help propel us back to Division 2 next season.
See you in August!!! DON'T FORGET YOUR PAINT!!!!!
Al Chester
Retirement of Dr. Michael Watson,
Needham Market Practice
If you would like to contribute to a retirement gift for Dr Watson please take your donation to Christine Jarrold at Christine's Haircare or Griffin Cottage by 30th May.
St Mary's Church Somersham
Summer Garden Party
on Saturday 10th July
from 2 to 4.30pm
at Park Farm House
"Teddy dressed for Holiday" Competition
(teddy's owners' ages 11 and under, over 11)
Bike Assault Course. Cakes. Tombola
Welly-boot throwing
Beautiful feet Competition
(male & female!)
Kiddies' Craft Corner
"Hang out the washing" Competition
Crafts, Plants & Produce
Raffle, Refreshments
Ice-creams, Cream Teas
and many other games & attractions.
10% of profit to St Elizabeth's Hospice
---
From the registers
Farewell to
Phyllis Warne, aged 89 years, of Tye Lane, Willisham, whose funeral took place at Ipswich Crematorium on April 30th 2004.
May she rest in peace
---

Bible Readings and Psalms for our Sunday Worship taken from the Revised Common Lectionary. It is good to be sharing the reading of Scripture with Christians - both Catholic and Protestant - across the world.
2nd May Fourth Sunday of Easter
Acts 9. 36-43 Psalm 23
Revelation 7. 9-17 John 10. 22-30
9th May Fifth Sunday of Easter
Acts 11. 1-18 Psalm 148
Revelation 21. 1-6 John 13. 31-35

16th May Sixth Sunday of Easter
Acts 16. 9-15 Psalm 67
Revelation 21. 10, 22 - 22. John 14. 23-29
23rd May Seventh Sunday of Easter
Ezekiel 36. 24-28 Psalm 97
Acts 16. 16-34 John 17. 20-26
30th May Day of Pentecost
Genesis 11. 1-9 Psalm 104. 26-36
Acts 2. 1-21 John 14. 8-17
Flowton News
Sunday June 27th
Flowton Church Fete
2.00 - 4.00pm
in the churchyard
Stalls and Traditional Games to suit all ages
Afternoon teas
************************
A BIG "Thank You" to all friends and neighbours who came to my surprise 60th birthday party, and who gave me so many cards, presents and good wishes. It was just lovely to see you all and it was really a great surprise to me.
A word of warning, however -in Flowton it's impossible to keep one's age a secret!
Nick Carter
********************************
A super dish which disappeared all too quickly for some of us at Nick's party was Sue's Chilled Lemon Flan:
Flan case - Melt 4oz of butter or margarine
Add 8oz crushed digestive biscuits and mix well
Turn into a 7" pie or flan dish and chill.

Filling - Mix together ¼pint double cream
6oz can condensed milk
peel of 2 large lemons.
Slowly beat in the juice of the 2 large lemons.
Mix well and pour into flan case.
Chill.
Decorate with lemon or lime slices.
It's probably best to make 2 of these as they are very popular with folk of all ages!!!
---
CHURCH SERVICES in our 8 linked parishes

The new rota of services began in October - and there are changes for the holiday. if you have any doubts about this listing please contact the churchwardens. Thank you.
June 6th Trinity Sunday
| | | |
| --- | --- | --- |
| Holy Communion | 9.30am | Willisham |
| Morning Prayer | 10.00am | Great Bricett |
| Holy Communion | 11.15am | Somersham |
| Morning Prayer | 11.15am | Battisford |
| Evening Prayer | 3.00pm | Barking |
| Holy Communion | 6.30pm | Flowton |
June 13th 1st Sunday after Trinity
Holy Communion

8:00am
Flowton
Family Service
10.00am
Somersham
Holy Communion by extension
10.00am
Bricett
Holy Communion
11.15am
Barking
Family Service
11.15am
Battisford
Evening Prayer
3.00pm
Willisham
Joint Open Air Service with Baptists,
also Barbecue on the Playing Field
3.00pm
Somersham
Evening Prayer
6.30pm
Offton
June 20th 2nd Sunday after Trinity
| | | |
| --- | --- | --- |
| Holy Communion by extension | 8.00am | Somersham |
| Family Service +baptism | 10.00am | Offton |
| Family Service | 10.00am | Bricett |
| Holy Communion | 11.15am | Battisford |
| Evening Prayer | 6.30pm | Flowton |
June 27th 3rd Sunday After Trinity

| | | |
| --- | --- | --- |
| Holy Communion | 9.30am | Ringshall |
| Morning Worship | 10.00am | Flowton |
| Holy Communion | 11.00am | Offton |
| Morning Prayer | 11.15am | Barking |
| Songs of Praise | 6.30pm | Somersham |
July 4th - 4th Sunday after Trinity
| | | |
| --- | --- | --- |
| Holy Communion | 9.30am | Willisham |
| Morning Prayer | 10.00am | Great Bricett |
| Holy Communion | 11.15am | Somersham |
| Morning Prayer | 11.15am | Battisford |
| Evening Prayer | 3.00pm | Barking |
| Holy Communion by extension | 6.30pm | Flowton |
---
SOMERSHAM CSC NEWS
Poor weather and a quirk of the fixtures mean there is only one team event to report on this month. But what a meeting!
Somersham travelled to East London, currently top of the table, and although we lost 93-80 the racing was of the highest quality. The Stars provided most of the action with Gary Brown and Andy Mittell picking off their opponents and protecting their teammates. Meanwhile Richard Williamson and Barry Copping were shooting out of the start to win many races and got 36 points between them. The frustrating thing for the visitors though was another incomplete side which meant we had no rider in 2 races!
There was a good turnout for the first British Junior League round which the club staged last month. Over 50 riders split into 6 age groups provided 84 races requiring slick presentation to keep to schedule. Rhys Cotterell was the only Somersham representative and his determination was clear to see. Twice he came from behind and finished with 9 points.
Heavy rain prevented the South East Grand Prix taking place and it has also affected our practice sessions.
A few local youngsters have got in some practice laps though, and we hope to see them again. A reminder to new riders is that for insurance purposes they must complete the registration forms before competing in an official event.
Kesgrave are the next visitors to Somersham on June 8 at 19:30 while the Suffolk GP takes place 24 hours later.
you can contact us via (01473) 831474, e-mail ovalking@yahoo.com or take a look at the
new Somersham Cycle Speedway website:
www.btinternet.com/~SomershamCSC
---
F.O.S.S.
This month sees our biggest fundraiser of the year. Yes, it's time for the Summer Fair. There will be lots of attractions/games for everyone. We're having a 1940's theme this year, so don't laugh when you see most of us dressed as Land Army Girls!
There will be a bar-be-cue, as well as teas and cakes for refreshments, and the now famous "Vice's Ices"!
You can take time to wander around the Flower/Produce and Craft Show in the large marquee that has been kindly sponsored by Brown Builders to whom we would like to express our sincere thanks.
A display of wartime memorabilia will be in the school hall, while outside we shall have some wartime vehicles.
We could go on and on about what we shall have at the Fair, but hey, if you come down to Somersham School Field on Saturday 26th June at 1.30p.m. you'll be able to see for yourself. We can guarantee that you'll have a lovely afternoon.
Whoops! Nearly forgot ---
- don't forget the Children's Fancy Dress Competition - 1940's dress.
To finish this month - everyone at F.O.S.S. hopes that Miss Kemp (a member of F.O.S.S. and a teacher at the school too) and Jon had a wonderful wedding day and we wish them much happiness for the future.
Hope to see you all on the 26th.
F.O.S.S.
PRESENTS
A
SUMMER FAIR 2004
WITH A 1940'S THEME
(INCORPORATING A FLOWER/PRODUCE & CRAFT SHOW)
ON
SOMERSHAM SCHOOL FIELD
SAT. 26th JUNE 2004
AT 1.30 P.M.
LOTS OF ATTRACTIONS & GAMES FOR EVERYONE
Please bring along your family and friends for a fun-filled afternoon
SOMERSHAM CARPET BOWLS CLUB
The bevy of club tournaments noted in the May Link have now taken place; with the Paul Chapman Cup being the first match after completion of the Winter League. This year only Somersham and Offton played for the trophy as Barking were unable to raise a team.
Teams of 4's, Pairs and Singles fought out a close scoring match, played all round with the best of gamesmanship. Somersham bowled well in the first half but - with a turnaround of fortunes - Offton ran out final winners by 15 games to 9, and 76 shots to 71. At the end of the bowling a most appetising meal kindly cooked by the Offton team was enjoyed by the teams, and finished off a very sociable afternoon.
The John and Rosemary Shield was the next Club members competition for 'pairs' decided by random selection of names out of the hat. After several very close tussles in the interim rounds, experience came to the fore at the final stage with Joy Pryke and Peter Haughton running out the eventual winners.
The Fred Johnson Cup was the last in-club competition of the trio, and - played on an individual basis - brought out some excellent bowling by club members competing on their own merits. Keith Deaves successfully overcame all opposition and concluded the evening by winning the Cup in good style.
On a practical note the Club - with the recent acquisition of an additional mat- is currently investigating the manufacture of a purpose made bowling frame to roll up and store the carpets. This is intended to overcome general mobility difficulties and make the whole exercise of putting out/ and rolling up the carpets on club and match nights that much easier. As the Carpet Bowls Club has been active for many years and is a regular user of the Village Hall, it is hoped that there may be an opportunity through alternative funding to meet the cost incurred. Any further developments will be noted in the next report.
In the 'close season' between Winter and Summer Leagues there are no match results to report; and the Club are looking forward to the first match encounter of the Summer agenda with a match to be played at home against Gt. Blakenham.
BATTISFORD FLOWER FESTIVAL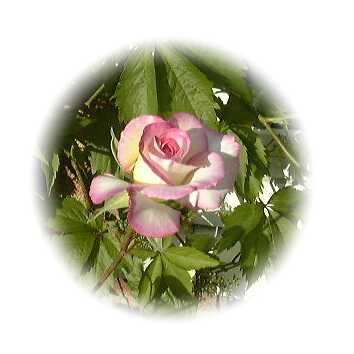 Sat.19th.,Sun.20th.and Mon.21st.June.
Theme: "We plough the fields and scatter"
A celebration of farmers and farming.
Church open 10am.-6.00pm. daily.
Huge stall of plants also books,bric-a-brac,cakes etc.
Afternoon refreshments.
Saturday afternoon-activities in the orchard!
Outdoor Communion Service Sunday at 11.15am.
Come and see those tools you used to use in a
fabulously floral setting!

BARKING PRE-SCHOOL
Over the year lots of children from the surrounding villages have been part of our Pre-School. Children join us from Somersham, Offton, Nedging, Great Bricett, Wattisham, Willisham, Ringshall and Barking.
We always have fun and learn a lot together. There is so much room in the village hall for lots of activities. So far this year we have had fun with stories, looked at things that grow and change and enjoyed making Easter bunnies and a present for our mums. This term we will be looking at transport and will be getting messy, making cars, fire engines and vans. We will be visited by some parents who will bring different types of vehicles for us to look at. If the sun shines we can use the big garden with our adventure playground. When it rains we can play with the indoor climbing frame, bikes and cars.
We have just had a large grant come through and have bought some new toys that we will enjoy playing with and we are all hoping for some sunny weather so that we can play outside.
Our parents hold regular fundraisers and some of us bring our little brothers and sisters to the Toddler Group.
At the moment there are only a few of us coming to pre-school and so if you know of anyone who would like to come and play with us then please ring our supervisor, Veronika, on 01473 658368.
The Children of Barking Pre-School.
---

From: PC Kevin Shields
our
Community Beat Officer
Tel: 01473 613500

Telephone boxes, churches, gardens, garages and offices. What do these have in common you may ask?
Answer. All have been subject of crime over the last few weeks in my beat area.
At Barking Church a shed was entered in the churchyard and a strimmer and lawnmower stolen. (19th -21st April)
At Badley Church the church itself was entered and a portion of wooden carving removed from the fabric of the church. Like the contents of most of our churches this item is irreplaceable. (28th Mar 1st April)
Now the telephone boxes: in Somersham the coin-box was taken from the box at by two males using a white van (5th April); in Battisford damage was caused to box by smashing the lower glass panels (12th April); in Willisham damage was caused to the handset by an attempt to set fire to it. (5th April).
In Combs two planters were stolen from a garden overnight (14th April) and in Little London a black pilot case was stolen from a parked car. (28th April)
Two premises in Nettlestead were targeted on the night of 4th April when a farm office was entered by smashing the door panels and a domestic garage attacked, however offenders were put off by the alarm on the garage. Finally we return to Willisham where over the bank holiday 10th -12th April offices were entered by climbing drainpipes and cash was stolen.
As you can see it has not been the best period for crime and I would ask you all to do your best to avoid appearing in my next article by ensuring that all sheds and garages are locked and any suspicious persons or vehicles are reported to police.
If you want to know more about local crime, crime reduction advice and the Suffolk Police have a look at our website on www.suffolk.police.uk.
If you want to do something more yourself, find out about the Special Constabulary and Neighbourhood Watch. Both can always do with new members.
To more general things, those of you passing through Somersham or Ringshall may notice several young cyclists around being supervised by volunteers and myself. We will be carrying out cycle safety training at local schools and I thank you now for your cooperation and patience should you be in any way inconvenienced by it. The safety of our children is more important than a brief delay.
Whilst on the subject, a large proportion of cycles checked for safety before use in training fail for the most basic of things, no brakes is a surprisingly regular occurrence Please check your child's cycle on a regular basis. They may not be aware anything is wrong until it is too late. Cycles are also a popular target for theft and the kids do have a tendency to leave them wherever they get off so please make sure they are tucked away in the shed or garage and not left out on the front lawn or in the street.
I know I keep going on about it but postcode them as well it makes it so much easier to rerun a recovered cycle to it's rightful owner. The same goes for anything else as well.
Drop Zone Box
Is still at Somersham post office if you feel the need to drop me a note.
But remember I may not get to see it for several days depending on my duties.
If you can assist with or require further information about any incident mentioned in these notes please contact me on 01473 613500 (Force HQ) If I am not on duty ask to leave a voicemail message for Pc980 Shields. (Sometimes I am on rest day for 4days) If you require urgent action do not leave message, speak to another officer.
My deputy should I be on leave will be Pc 839 Simon Mills, who is contactable on the same telephone numbers as myself.
Thank you
PC Kevin Shields
01473 383390 Stowmarket Police Station
01473 613500 Police Headquarters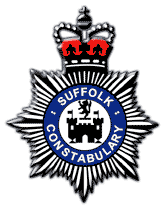 To go to the Suffolk Police web site please click here
To go to the Neighbourhood Watch site of Suffolk Police click here
---
Art Exhibition & Music
Offton Fete introduces an arts and crafts exposition.
If you'd like to exhibit your artistic work please contact:
Peta Whiting on 01449-677766 or
Maartje Rondeboom on 658024 or
peta@kimberleyhall.biz
maartjerondeboom@aol.com
In case of a sale we suggest that 20% of the proceeds are offered to the fabric fund of the church.
UNDER NEW OWNERSHIP
OLD BARN STORE & POST OFFICE
Main Road, Somersham 01473 831015
* Newspapers & Magazines * Sweets & Ice Creams
* Fresh Fruit & Veg * Fresh Bread & Cakes
* Full Off Licence * Cigarettes
* E-Top Up * Pet Foods
We now have photocopy and Faxing facilities
Free Local Delivery on Orders Over £5
Newspaper deliveries to Somersham, Baylham, Willisham, Offton and Nettlestead.
Open 8am - 6pm Mon - Fri
8am - 1pm Saturday, 8.30am - 10.30am Sunday
Post Office Services Include:
Free Banking (See Full Page Ad for Detail)
Commission Free Foreign Currency (with free next day delivery)
Travel Insurance & Personal Loans.
Offton & Willisham Village Hall Management Committee AGM 2004
This past year has seen the committee still trying to make progress with the Lower Coney Grove site, for the proposd new village hall. We have also been aware that we have to put planning in place for disabled toilets and access in our present hall, by October 2004. Both these matters are currently being looked at by WPP Architects who work closely with Suffolk Acre on village hall projects. At the same time we have applied for and received outline planning permission for 2 houses on the present hall site.
With regards to the Lower Coney Grove site, we were advised by both Suffolk Acre and the Charity Commission that we should seek legal advice in our attempts to get some sort of ruling. This we have done and we will be going back to Mid Suffolk in an attempt to move the project forward. The whole affair has become very complicated as well as frustrating, but we continue to push on.
The day to day running of the hall has continued and as usual the Carpet Bowls club has been the main source of income. However the number of bookings for the hall have increased. The bowls club members have helped with the decoration of the hall and have cleaned down the walls in the toilets and kitchen as well as the stage area, ready for painting and I am grateful for their assistance. The toilets and bar areas are now most in need of renovation and this will be put in hand now that the weather is improving.
We have also spent time sealing some the window sills that were letting in water and appear to have succeeded in stopping the problem, at least for the time being. You will appreciate that keeping a hall that is well past its sell by date, in a reasonable condition, is an uphill task for all concerned. This is why the committee is still fighting to have a new hall for the two villages.

Offton Church News
Annual Parochial Church Meeting
At the meeting on 26 April the following appointments were made:
Church Wardens: Ian Dickson, Pam Redman
Deanery Synod Representative: Peta Whiting
PCC Members: Anne Chapman (secretary)
Paul Chapman (treasurer)
Lucy Vignoles (lay chairman)
Elaine Martin (electoral roll officer)
Mike Bolton
Peta Whiting
Joy Williams (minutes secretary)
(Ian Dickson and Pam Redman are ex officio members)
The Church Fete on Saturday 12 June at 2 pm - do not forget!! - see advert elsewhere.
New Arrival (part two)
The splendid new mower is proving a great success and Julie Spurling has done her trials and is now regularly driving the new ride-on - which is affectionately called Enzo!
Offton Church Fête
Saturday 12 June
in the churchyard at 2pm
In aid of church funds
All the fun of the traditional fête!!
Parachuting teddy bears!
Milking the cow!
Bric a brac! Cakes! Plants! Books!
Raffle! Tombola! Teas!
Live music!


Somersham Baptist Church
Somersham Baptist Church
Sunday 10th June, 3.00pm Open Air Worship followed by barbecue, venue Playing Field. (No Morning Meeting)
Regular Sunday Meetings
10.00am Prayer
10.30am Coffee break
10.45am Bible Study; Junior Church for school yr. 1-6
11.15am Coffee break
11.30am Worship
12.00pm-12.30pm Preaching
* Junior Church for School Years 1-6.
Ladies Meeting
Women's Fellowship 2.30pm Friday 11th June
Friends and Neighbours 7.45pm Monday 21st June.
Children and Young People (Held during term time)
Yr. 1-6, Wednesday Club 6.30pm.
Yr. 9 on, 14+ Friday 8.00pm.
Christianity Explained; Six sessions, which deal with Jesus, Salvation and becoming a Christian, to find out more contact Mark.
Somersham Baptist Church, Chapel Lane, Somersham, IP8 4QE
Contacts;
Pastor Mark Newcombe 01473 831940 e-mail mark.newcombe@btinternet.com
Colin Low 01473 464833 or Edwin Mayhew on 01473 658100.
Web site www.somersham.com