Offton Church News

Annual Parochial Church Meeting
At the meeting on 25 April the following appointments were made:
| | |
| --- | --- |
| Church Warden: | Ian Dickson |
| Deanery Synod Representative: | no appointment |
| PCC Members: | Anne Chapman (secretary) |
| | Paul Chapman (treasurer) |
| | Lucy Vignoles (lay chairman) |
| | Elaine Martin (electoral role officer) |
| | Mike Bolton(minutes secretary) |
| | (Ian Dickson is an ex officio member) |
The Church Fete is upon us!
Saturday 11 June at 2 pm!
- do not forget!! Further details from
Lucy 658480 or Ian 658637 if you have missed earlier advertisements!
Annual Festival of Talents :- A happy afternoon with a varied programme : piano & poetry, trumpet & tales of Suffolk, songs & solos plus, of course, the ever popular Offton Song. More verses and more fun! Wine afterwards and time to chat and look at the artwork and exhibits in the church. Thanks to Scott and his team for all their efforts to make the festival such a success and to all those who contributed and, last but not least, to all of you who came along to support them.
---
Dear Reader,

At the time of writing I have been struggling with little or no voice for over a week. (A penance for me, as many of you will realise!) It is not particularly painful, but the effort of communicating is exhausting.

Teaching has been quite a challenge. The children are generally sympathetic and co-operative when they see the problem and love the responsibility of calling the register or acting as my loud-speaker to convey an instruction to the class. It makes me chuckle that a whispered conversation on my part so often brings whispered replies from the child in return! The hardest part without a voice, of course, is the actual teaching. Some things can be written down, but this is limited especially with young children. We have a child in the class who signs, so some of the more obvious signs have a wider usefulness for all of us. Mostly, it has been a matter of sitting quite close together on the carpet to be able to see clearly and listen carefully to the best stage-whisper I can manage. A lot depends on the listening!
It is a relief then that teaching is only part-time these days. However, the combination at home of my lack of voice and Steve's limited hearing hasn't been much more restful. Although he's a good listener and is used to lip reading, misunderstandings have been frequent and conversations could easily have been taken from some of those old 'Two Ronnies' scripts! The hardest part is making him realise that I'm trying to say something in the first place. Leaning across with arms flailing seems to do the trick.

It's all so much more difficult than usual. It's made me think again how any communication is after all a two way process, speaking and listening. So what about communicating with God? Luckily we don't need a loud voice to make Him hear. The merest whisper will do, even unspoken thoughts, since we already have His attention. And what about an answer? It can be hard to tell what He wants to say to us. The first thing is to know that He wants to reach out to each one of us, then to respond with our attention. If we are too busy with all the things around us and aren't listening, we just won't hear.

And I, for one, really appreciate a good conversation.
Kate Dines


CHURCH FLOWER AND CLEANING ROTA

Somersham
June 5 12 Wedding
June 19 26 J. Newman
July 3 A. Osbourne
June Cleaning - Team C
July Cleaning - Team A

Flowton
June 5 12 Mrs. Grimwood
June 19 26 Mrs. Turner
July 3 Mrs.Carter
June Cleaning - Mrs. S. and Miss A Pearman
July Cleaning - Mr. & Mrs.Watkins

Offton
June 5 12 Mrs. J. Spurling
June 19 26 Mrs. L.Seddon
July 3 Mrs. J.Crickmore
June Cleaning - Mrs. C. Langford
July Cleaning - Mrs. J. Crickmore

Willisham
June 5 12 Mrs. Gilson
June 19 26 Mrs. Southall
Cleaning - as above


WILLISHAM CHURCH NOTES

Songs of Praise
We look forward to seeing you at our service at 3.00pm on Sunday the 12th June. The Benefice Choir will be there to lead the service of hymns already chosen by members of our congregation.

Church Spring Clean
In readiness for the above service, we have decided to spring clean the church from 10.00am on Saturday the 11th June. We would be delighted if you could join us, come with your duster, and stay as long as you are able.

July Evening Prayer Service
On Sunday the 10th July, at 3.00pm our service will be lead by Nora Daniels, who took so many of our afternoon services during the last two interregnums. We do hope you will be able to join us on this occasion.

Church Fete - Saturday the 16th July
Please see our advertisement for full details. However, we are still looking to volunteers to help - we have lots of good ideas for stalls etc., but I'm afraid we can't man them on our own!! Please 'phone 658387 is you are able to help. We have decided to have a VE Day Theme, so come in your best 1940s clothes.

Suffolk Historic Churches Cycle Ride
This year's sponsored cycle ride takes place on Saturday the 10th September. By taking part you can raise money for the Trust and also your local church. (We also need people to help man the church on the day) For full details 'phone 658387

GRAND SUMMER FETE
In aid of Willisham Church

And celebrating the 60th anniversary of VE Day
Costume Optional


SATURDAY 16TH JULY

CROW HALL, WILLISHAM

FROM 2.00PM

REFRESHMENTS BAR
RAFFLE PLANTS
TOMBOLA GAMES
LIVE MUSIC

And much more

Gospel Readings for our Sunday Worship taken from the Revised Common Lectionary. It is good to be sharing the reading of Scripture with Christians - both Catholic and Protestant - across the world.

5th June Second Sunday after Trinity Matthew 9. 9-13, 18-26

12th June Third Sunday after Trinity Matthew 9. 35-10.8

19th June Fourth Sunday after Trinity Matthew 10. 24-39

26th June Fifth Sunday after Trinity Matthew 10. 40-end

Flowton Church News

Thank you to the gallant band of folk who are turning out regularly to cut the grass and trim the churchyard. It is looking great and your hard work is appreciated by all who worship in, and visit, our lovely church. Thank you.

The Fete this year is on Sunday June 26th at 2.00pm. We would love some new ideas and volunteers to help with the event. Please contact Diana (658335) Margaret (658330) or Mary (658522) if you can offer any help at all.

Christian Aid - many thanks to all who contributed and also the several collectors. Details in next Link.

Two dates for your diary:
* October 12th is the date of the half-yearly Parish Meeting, 7.30pm in the Vestry.
* November 18th is the date for a special Trivia Quiz -or maybe not so trivial! - to be run by our friend John Minns in aid of Flowton church. It will have a Suffolk theme.


More details later, but we have booked Somersham Village Hall so will have plenty of room for you and your friends to make up several teams we hope.

Flowton Fete
Sunday, June 26th
2.00pm
in the churchyard

Lovely teas,

fun and games for all ages,

face painting,

cake stall,

cards, plants, bric-a-brac,

and good company!

Somersham Primary School

Straight after half-term a group of year sixes are off on their activity trip. They will be departing Monday morning and the parents will have five days of wonderful peace (if not a bit of worry). The place were the children are going is in Buckinghamshire, so there will be no going home at night time; but as experience has taught us, it's a great confidence building trip for the children. So have a great time everyone and be gentle with Miss Weekes, Emma and Jonathan! Oh! and you can do some accounts for next months Link.

While they are off, don't think the grass will grow under the schools feet waiting for them to come back. We are having an art week! There is going to be lots of activities based on "Summer". There will be a special picnic on the field (please don't let it rain) prepared by Tanya with the help of the children, and best of all, on the Thursday, we are all going to Felixstowe for the day to collect natural materials for an extra special day on the Friday. The area Art Co-Ordinator is spending the morning with us to do a "big" art display on the field. Can't wait.
Also this month, Class 3 are off for the day to Easton Farm Park as part of their animals and growth project.

Years Five and Six are involved with a pyramid rounders tournament and yes, it's that time of year yet again, when, motorists watch out, year Six are taking their cycle proficiency test!

F.O.S.S
We had a very enjoyable time at the Beetle Drive during April. You really should come when we have one of these evenings. They're a real hoot and it only cost a pound!

Our latest purchases for the school are a storage box for the children's outdoor playtime equipment and more non-fiction books for the library. This will be an ongoing thing as the books are getting rather tatty. If you have any books of this nature, maybe because your own children have grown out of them or perhaps you need the space, we would be very grateful to receive them.

During the weekend of 17th-18th September, we are having a Scarecrow Display. This will incorporate scarecrows around the village for you to hunt out so book at least one of those days so you can have a look but more information on that nearer the time.

Of course the most important info you need this month is about the Summer Fair. This is going to be on the school field between 1.30 and 4.30 p.m. As you can see elsewhere, this year we are having a "Rock and Roll" theme. This will incorporate a fancy "dress like Elvis" competition for the children, various stalls, both familiar ones and some new ones, the now famous "Vices Ices", "Emma and Di's Dodgy Diner" (B-B-Q really), Ernie's Rock Around the Clock music, refreshments and so much more, you'll just have to come and have a look for yourselves.

You all know by now what a good afternoon you can have by supporting us so there's really no need to say anymore other than
Thank You in advance.

Somersham Primary School
invites everyone
to the
Grand Opening
of the
Outside Foundation Learning Area,
the Playtrail and Wild Garden and the Willow Garden.
Thursday 16th June at 2 p.m.
on the school field.
Refreshments will be served.
We will be delighted to see you all.


F.O.S.S
invites everyone
to our
Summer Fair incorporating
our annual flower/produce/craft show
saturday 25th june
1.30 'til 4.30
on the school field
this year we have a
"rock & roll"
theme
Come and have some fun with us and please feel free to dress up.


From: PC Kevin Shields
our
Community Beat Officer
Tel: 01473 613500

From our Community Beat Officer
Pc 980 Kevin Shields
Tel: 01473 613500

When you read this it will be June and we will be having the first days of a wonderful summer. Well I can hope, can't I?

Lovely light evenings, family barbeques, drinks in the garden, kids able to play outside all day, lots of events such as fetes and parties. All should be wonderful…….But to some people it's a nightmare; To some, kids playing is a beautiful sound, but when it's in the wrong place or becomes too loud and the language becomes abusive it's suddenly not so beautiful. Barbeques are fun, but not if your music is so loud as to upset the neighbours or folks several houses away. That leaves fetes and suchlike - what do I get as complaints about them? Mainly inconsiderate parking blocking access both for residents and emergency vehicles. So what am I asking?

Only that everyone has a little consideration for those that live around them.
Don't let it be your children who get their names added to the Youth Nuisance Register. Where are they and what are they doing?
Don't let it be you receiving a letter from Environmental Health about excessive noise. Consider your neighbours.
Don't let it be you receiving a fixed penalty ticket for obstruction.
Think before you park.
One last thought.
Whilst enjoying yourself.
You can drink more than you think.
Think before you drink before you drive.

That's the moan of the month so now on to crime matters.
For most of the area it has been a quiet month. However car crime has continued particularly in the Somersham area, where overnight 13th April a Peugeot car had its rear screen smashed for no apparent reason as nothing was stolen.

Also in Somersham in the early hours of Wednesday 20th April a GPS navigation system was stolen from a vehicle. This item was worth around £2700.

Several reports have been made of persons trying to sell pictures door to door. Please take the same precautions you would with any other salesperson, and report any suspicious sightings. In some cases they have been quite forceful in their sales techniques. Call the police if this is the case.

Those of you who like a laugh might like to see myself and PC Elding again in Needham Market's Raft Race on 12th June this year. If we can get a team! Our colleagues seem to run away whenever we mention it.

If you can assist with or require further information about any incident mentioned in these notes, please contact me on 01473 613500 (Force Headquarters). If I am not on duty ask to leave a voicemail message for Pc980 Shields. Please remember there are periods when I am rest day for 4 days. If you require urgent action do not leave message, speak to another officer.


E-mail kevin.shields@suffolk.pnn.police.uk or matthew.nickson@suffolk.pnn.police.uk

Thank you
PC Kevin Shields
01473 383390 Stowmarket Police Station
01473 613500 Police Headquarters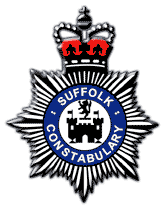 To go to the Suffolk Police web site please click here
To go to the Neighbourhood Watch site of Suffolk Police click here

OFFTON & WILLISHAM VILLAGE HALL MANAGEMENT COMMITTEE
Annual Report
Over the past twelve months the committee have been busy trying to make progress on site for the intended new hall. We have had consultations with our architects, who have come up with various schemes to enable the Lower Coney Grove site to be used. We have finally arrived at a layout that appears to cover all the points raised regarding access for vehicles, access for the disabled and keeping the removal of earth to a reasonable minimum. However whichever scheme we use, the cost of removing the earth is very high.

A meeting with Mid-Suffolk District council has been held, to inform them of our ideas and to gauge their reaction to them. It was a very positive meeting and the committee came away greatly heartened, feeling that we could be making some progress at last.

As the cost of building the new village hall has risen in recent years it is proposed that the development takes place in three stages, stage one the construction of an amenity area, followed by car parking and finally the village hall itself. In the meantime we intend to refurbish and modernise the existing hall to a standard which will enable the numbers of hires to be improved and more functions organised. We are now awaiting a reply from MSDC after we formally wrote to them setting out our proposals.

During the year we have run a team quiz, which was a great success and we will shortly be having the music in Crow Hall barn. Unfortunately we had to postpone the auction of promises due to lack of response with the promises. Perhaps we didn't give ourselves enough time to gather the promises, we will know next time.

We have had some problems with vandalism at the hall. In the first instance the cistern was torn from the wall in the Gents toilet, which meant that the hall was flooded. This has been repaired and the floor refurbished to look like new. A power polisher has been given to the village hall by Colin Pinson-Roxburgh, we are grateful to him for that. The second incident was the smashing of the coin meters, which have been replaced. We have also had our first instance of graffiti. At this time no one has been brought to book on any of these things.
Vacancy for a Treasurer
At our recent AGM we were sorry to receive the resignation of our Treasurer, Nick Banks due to family and work commitments. Our Chairman has taken on the role on a temporary basis, but we urgently need someone permanent. If you are interested, please contact Tony Webber on 01473 658550, who would be very pleased to hear from you.
And finally don't forget our
Dance in the Barn at Crow Hall, Willisham,
Country and Western to Modern Pop
with
Sarah Louise
on Saturday 9th July,
8 p.m. to midnight
Tickets: £8.00.
There will be a cash bar, BBQ and raffle
For tickets please contact:
Tony Webber Tel: 01473 658550 or
Janet Crickmore Tel: 01473 658547.
Bring your friends and have an evening to remember!!

Somersham CSC News
Good quality racing last month, like the exciting home league clash against East London. The Stars demonstrated some brilliant team riding to take it to another last heat decider but lost out 87-93 in the end. Barry Copping and Gary Brown deserved their big scores, but Peter Mittell was less fortunate - collecting a facial injury when his chain mysteriously came off.
The British Junior League round at Ipswich was a mammoth meeting due to the number of riders taking part. And with a good turn-out of Somersham youngsters, we pipped Hethersett for second by 2 points - our best ever performance in this competition. Morgan Borrett showed good speed on his way to 3rd in the Under 8's, while Michael Garrad and Carl Gooding impressed in the Under 12's. They didn't get many points but the effort was clearly evident. We dominated the Under 18's with Andrew Mittell and Lee Pike taking the top two positions.
Mittell was at it again when he made the long trip to Newport. The Welsh Junior Open was the first meeting at this new track, which appeared to have been completed only hours before! Our Somersham Star superbly beat the local hero him from the back in a run off for the title.
The South East Grand Prix series kicked off at Somersham with another large line-up of riders. Reece Saunderson-Copping was the most impressive homester, riding some clever lines on his way to third in the Under 10's. Perhaps the biggest success was off track though, where refreshment sales hit an all time high. It was all down to the hard working Deborah Mittell. The funds raised will help towards purchasing another club bike. Running a meeting like the Grand Prix is not easy when you are riding as well, and we'd welcome anyone who can help out on race days sweeping the track, or waving the flag and so on.
This is a busy time of the year and June 1st sees a Suffolk Junior event at Kesgrave for riders 13 and under. Our next home fixture is June 5 against Hawbush at 11:00. Kesgrave visit on the 14th at 19:30, while Gt. Blakenham are the opposition one week later.
you can contact us via (01473) 831474, e-mail ovalking@yahoo.com or take a look at the
new Somersham Cycle Speedway website: www.btinternet.com/~SomershamCSC

TwinBin Recycling in your area.
To make recycling easier for residents, Mid Suffolk District Council, has introduced a new integrated refuse and recycling service called 'TwinBin Recycling,' which has been a tremendous success. This service will mean recyclable products, such as paper; card, plastics and metal cans are collected from your doorstep.
In September the following parishes are being introduced to the scheme: Braiseworth, Earl Stonhan, Palgrave, Somersham,
Stoke Ash, Thornham Magna, Thornham Parva, Walsham Le Willows and Wortham.
The aim of the TwinBin scheme is to encourage residents to recycle more and reduce the amount of rubbish being buried. In order to continue the success of this project we need your help. Please continue to recycle your household rubbish by using your TwinBins and your local recycling banks. For further information contact the TwinBin Helpline 01449 778678.
Information packs will be contained inside the green recycling bin upon delivery.
Happy Recycling
TwinBin Recycling, Mid Suffolk District Council, Council Offices, 131 High Street, Needham Market, Ipswich. IP6 8DL
Email: recycling@midsuffolk.gov.uk
---
CHURCH SERVICES in our 8 linked parishes

If you think there may be a mistake in the rota please contact your Churchwarden.
June 5th 2nd Sunday after Trinity

| | | |
| --- | --- | --- |
| Holy Communion | 9.30am | Willisham |
| Morning Prayer | 10.00am | Great Bricett |
| Morning Prayer | 11.15am | Battisford |
| Holy Communion | 11.15am | Somersham |
| Evening Prayer | 3.00pm | Barking |
| Holy Communion | 6.30pm | Flowton |
June 12th 3rd Sunday after Trinity

| | | |
| --- | --- | --- |
| Holy Communion by extension | 8:00am | Flowton |
| Holy Communion | 10.00am | Bricett |
| Holy Communion | 11.15am | Barking |
| Family Service | 11.15am | Battisford |
| United Open Air Service and Bar-B-Q | 11.30am | Somersham On the Playing Field |
| Songs of Praise | 3.00pm | Willisham |
| Evening Prayer | 4.30pm | Offton |
June 19th 4th Sunday after Trinity

| | | |
| --- | --- | --- |
| Holy Communion by extension | 8.00am | Somersham |
| Family Service + Baptism | 10.00am | Offton |
| Family Service | 10.00am | Willisham |
| Holy Communion | 11.15am | Battisford |
| Evening Prayer | 6.30pm | Flowton |
June 26th 5th Sunday after Trinity

| | | |
| --- | --- | --- |
| Holy Communion | 9.30am | Ringshall |
| Morning Worship | 10.00am | Flowton |
| Holy Communion | 11.00am | Offton |
| Morning Prayer | 11.15pm | Barking |
| Evening Prayer | 6.30pm | Somersham |
July 3rd 6th Sunday after Trinity

| | | |
| --- | --- | --- |
| Holy Communion | 9.30am | Willisham |
| Morning Prayer | 10.00am | Great Bricett |
| Morning Prayer | 11.15am | Battisford |
| Holy Communion | 11.15am | Somersham |
| Evening Prayer | 3.00pm | Barking |
| Holy Communion | 6.30pm | Flowton |

SOMERSHAM CARPET BOWLS CLUB
With a clear month between the end of the Winter league and the beginning of the Summer league; the month was taken up with in- club competitions, and also the Paul Chapman Cup - which is played annually between the villages of Offton, Barking and Somersham. With good space and after the success of the event last year in Somersham Village Hall it was decided to use the venue again.
With many close fought games in the 4's, pairs and singles it proved to a very enjoyable afternoon's bowling. In the end Barking ran out worthy winners with Offton and Somersham filling the runner up spots. With everyone putting in good effort, the afternoon was rounded off with a bangers and mash feast, followed by a very filling desert. Many thanks go out to all the cooks and helpers for seeing that the food-side went off without any undue hitches. It was pleasant to see all Clubs entering into the spirit of what is an inter-village occasion.
The next Club event was the Fred Johnson Cup - which is a singles contest open to all Club members picked by random selection on the night, so bowling is down to the merits of each individual.
As always it was a night of close bowling by club members with success or defeat determined by shots. Belle Deaves successfully overcame all opposition and concluded the evening by securing the Cup in good style with a win over John Prentice in the final.
The John and Rosemary Shield later in the month with everyone - this time - bowling in randomly selected pairs concluded the last of the in-club competitions. With competitive edge shown by all there were some very close tussles throughout the interim rounds; and despite the added ingredient of husband and wife rivalry, the pairing of Belle Deaves/ Kevin Licence ran out the eventual winners by seeing off the determined opposition of Bill King/ and Jane Licence.
In the 'close season' between Winter and Summer Leagues there are no match results to report; and the Club are looking forward to the first match of the Summer agenda with a friendly to be played against Belstead, ahead of the first league match due to be played at home with Elmsett. The first set of results will appear in the next Link, and the Club are hoping for some encouraging results against stiff opposition.

---
'Englewood', Bildeston Road, Little Finborough, Stowmarket, IP14 2LA.
01449 678652
May 2005

Dear Reader,
I imagine most of you will know by the time you read this letter, that I am your newly elected County Councillor, replacing Baroness Ros Scott.

You will probably also be aware that I live in our County Division so I shall be relatively close at hand when my involvement is needed.
Please contact me when you feel it is necessary.

I shall continue to work closely with our District Councillor, Robin Richardson. As I am now your County Councillor, the work we do together will be further strengthened at both District and County levels.

Likewise, working with the whole community I see as an exceptional privilege, and which will give satisfaction to you. I look forward, over time, to meeting as many of you as I can.

Yours sincerely, Julia Truelove

---


Somersham Baptist Church
At 11.30am Sunday 5th June we celebrate together with the Francis family as we dedicate baby Eoin (pronounced Owen) to God.
During that week we have set aside Monday, Wednesday and Friday at 7.00am to pray for Revival. History reveals that most Churches grow during a special period of spiritual awakening. The last significant revival in Suffolk was in the early 1920's. If you haven't been to Church lately, then we know that the reason probably lies with us, too compromised and showing barely any signs of spiritual life. May God hear our prayers and revive his Church for your benefit, ours and his reputation. If you share a similar concern join us at the Chapel or prayer at home around the same time.
The Friday and Saturday of 10th and 11th July sees an annual gathering of similar Churches at Wetheringsett Manor, 175 years of association of which Somersham Baptist have enjoyed 170 of those years.
Sunday the 12th is the Open Air Meeting where both Baptist and Parish Churches meet to celebrate faith in Jesus. We meet near the pavilion at 11.30am and will follow the service with a BBQ, do come and join us.
The following two Sundays return to the more regular programme.
Regular Sunday Morning Programme
(You are welcome to join us for all or part of the morning).
10.00-10.30 Prayer Meeting (Communion 1st Sunday)
10.45-11.15 Bible Study
11.30-12.00 Worship
12.00-12.30 Sermon
Children and Young People (During term time)
Wednesday Club 6.30-7.30pm For Primary School children.
14+ Friday's 8.00-9.30pm Year 9 upwards.
Ladies Meeting
Women's Fellowship 2.30pm Friday 10th June.
Friends and Neighbours 7.45pm Monday June 20th - Janet Smith,
Quick Desserts
Contacts;
Pastor Mark Newcombe 01473 831940 e-mail mark.newcombe@btinternet.com
Colin Low 01473 464833 or Edwin Mayhew on 01473 658100. Web site www.somersham.com
---
Somersham Church Notes
A big thank you to all who helped with the collection in the village for Christian Aid week. If by any chance you missed them please drop your envelope in to Christine Jarrold at Christine's Haircare or Griffin Cottage, or Pat Woolhouse, The Willows, Chapel Lane as soon as possible. Thank you.
Please note that Somersham's Family Service on Sunday 12th June is a joint one with the Baptist church, held on the playing field at 11.30. After the service there will be a barbecue to which everyone is invited.
See advert elsewhere for details of the "Somersham on Show" weekend. It's not too late to get involved or help in various ways, so please contact Denis Picton, Christine Jarrold or Pat Woolhouse.
Coffee Morning
on Saturday 25th June
at March House, Main Road, Somersham
from 10 am till midday
Cakes & Produce, Bring and Buy, Raffle
All donations gratefully received
ALL WELCOME!
Profit to church funds with 10% to TWAM
In aid of St. Mary's Church
Somersham on Show
Saturday 9th July 10am to 6pm
Sunday 10th July 10am to 5pm
Open Gardens
Art Exhibition
Photographic Display of the Village
past & present
Garden Railway
Refreshments
Music & Songs
Programme for weekend £2.50 (accompanied children free) available from the church
The weekend will conclude with
Songs of Praise
Sunday 6.30
Somersham & District Community Association
Somersham & District Community Association held their AGM on 2nd April. This will not be a blow-by-blow report of proceedings; interested parties can view these at any time by contacting the secretary, or even attending a meeting occasionally!

As with all AGMs it started with the acceptance of the previous year's minutes and went on to the election of officers. Mike Shelmerdine was re-elected Chairman although he says this is definitely his last year in the post. Mike has staggered along under the weight of the CA for a long time and wants a break. Secretary Steve Woolhouse stood down but will continue as a committee member. Silvie Borrett volunteered to take on the Minute keeping. Treasurer Richard Fordham has moved away and the post is vacant, although Mike Shelmerdine is carrying it in the interim. We badly need a volunteer to carry out this very important task especially this year when all the new equipment will be arriving.
The Chairman's report was fairly brief and covered the usual vandalism and litter problems but enthused over the progress being made towards the improvements. Terry Fordham padded this out with details of funding for the project, received and still to come, land purchase, fencing, community meeting area, play area and equipment, car park etc. The arena is not planned until August so that equipment lorries crossing the field do not interrupt the football season. The tennis area is being funded separately.

Although most of the money is now available or definitely promised this is not the end of fund raising efforts as the improved park will require maintenance, and safety inspections which all cost money. So even if you don't volunteer to help please support any fund raising events that may occur or our lovely new park will quickly deteriorate.

By the time this is published you will hopefully be nursing blistered hands and rubbing sore backs with all the effort you have put in to the necessary preparation for the improvements. If you have helped you certainly deserve everybody's thanks. There are children, grandchildren, teens and tweenies who should be thanking you for your effort on their behalf. If you haven't helped with the project then please, when you make use of it, think of the efforts of those who did, and look after the area and above all, use it for what it is, a COMMUNITY facility. The only members of the community who are excluded are our canine friends; it is strictly no dogs allowed.

One thing came out at the Meeting, that is most people don't realise what the Community Association is, what its aims are and what it does. Most people seem to think it is either the Parish Council or the Football Club. It is neither; it is a voluntary organisation set up in 1964 to provide playing field facilities for the district including Nettlestead, Flowton and Little Blakenham. A brief history of its aims and achievements will follow in the near future.

With the building of the Vale, we seem to be coming full circle. The Community Association started with the co-operation of the villagers and in-comers in 1964. The improvements may be ready in time to welcome a new batch of incomers in 2005. You never know we may even get a treasurer and some new members from the Vale.
Nicky Heming.
Community Association
Somersham piano teacher Mrs Lynne Holton is pleased to announce the results of her pupils'
Associated Board of the Royal schools of Music theory examination results:
In Grade 1- Jessica Atherton, Maisie Clover, Alexander Jones, Amanda Jones and Daniel Sycamore.
In Grade 3 - Georgia Butler and Emma Smith and in Grade 4 Jean Hardman.
All pupils passed with distinction - Jean Hardman gaining 100% marks!
Well done everyone.

Somersham & District Community Association
Playingfield Improvement Project - Update
Hopefully by the time you read this you will see the first of our plans in action which is the removal of our old play equipment and the installation of modern replacements. We hope all users enjoy them but please look after them. If everyone could treat them sensibly, and perhaps challenge those that do not, they should remain a great facility for our community for many years.
We are still getting good news on our search for funding and are optimistic that we will be fully funded. Our list of confirmed funders now comprises:
* Living Spaces
* County Councillor: Ros Scott
* Somersham Parish Council
* Section 106 contribution
* Biffaward
* Mid Suffolk District Council
* Suffolk Environmental Trust
We are awaiting final confirmation from one more funder.
In the meantime the committee has also been busy choosing suppliers and keeping up to date with costs.
We hope that most of our plans will be in place or under way by September. For those of you who missed our previous updates, in addition to the new play equipment we also aim to buy extra land to square off the playing field to provide a larger field sports area; install new perimeter fencing; provide a multi sports arena; meeting area; better car park and various items of equipment.
If you would like to know more about the project or would like to HELP please contact any of the following:
Terry Fordham - Tel 831529 Mike Shelmerdine - Tel 831661
Steve Woolhouse - Tel 831080 Richard Fordham - Tel 423792
Derek Ottaway - Tel 832562
Suffolk Open Studios.
During the weekends of June, artists from all over Suffolk will be welcoming visitors to their studios for a look behind the scenes. Artists who are regularly in the public eye and those who are not so well known will be happy to have you browse amongst their masterpieces and their failures. If you can't draw a straight line but like to see others do it, or look at paintings and find out how they are done, then please do call in on your local artists. There are also sculptors, potters, embroiderers, stained glass makers, metal workers, printers, and wood carvers, in fact just about something for everyone in the art line. There is also a major exhibition at Blackthorpe Barn, Rougham if you want to see a sample of all the artists' work, as well as smaller exhibitions around Ipswich. Full details are in the Suffolk Open Studios Directory available from libraries, tourist information centres, art shops and lots of other outlets.
Visit your local studios and pick up a catalogue and see the work of Peter Lister, wood carver, 7 Church Lane, Somersham, 11th/12th and 18th/19th, and artists, Nicky Heming, 17 Springfield Road, Somersham, 18th/19th and 25th/26th; Joe Lawrence, Barn cottage, The Tye, Barking, 4th/5th and 11th/12th, and Irene Hart, Chapelfields, Lower Farm Road, Ringshall, all four weekends in June. All venues will be sign posted.
Nicky Heming Tel: 1473 831594


Somersham Parish Council

Parish Council Meetings
Wednesday 1st June 2005 at 7.30pm in the Pavilion
Wednesday 6th July 2005 at 7.30pm in the Village Hall
Wednesday 7th September 2005 at 7.30pm in the Pavilion
Council Vacancies
The Parish Council would like to extend their appreciation to Stephen Hollands for his stalwart work over the past two years. Regrettably Stephen and his wife are shortly to move out of the area and the Parish Council extends its best wishes for the future. Somersham Parish Council now has three vacant seats and would welcome applications from Parishioners who would like to become a member of the Council. Please apply in writing to the Clerk of the Council.
Baroness Ros Scott
Baroness Ros Scott has stood down as Ward County Councillor on Suffolk County Council and the Parish Council would like to thank Baroness Scott for all the hard work and support she has shown to Bosmere Ward during the past few years. The Parish Council wishes her well in her role at Westminster.
Annual Meetings
The Annual Parish Meeting took place in April and the Parish Council Chairman reported that the Council had made grants of £350 to the Carpet Bowls Club, £100 to the Golden Link Club, £1000 to Somersham Primary School, had pledged £2000 to the Playing Field extension and provided 2 seats in the playing field at a cost of £1300. In addition £400 had been donated to various other local causes. The introduction of community schemes had been considered by Councillors who had pledged support to the First Responder Scheme and the Rural Coffee Caravan. Other schemes such as the Good Neighbour scheme would be given further consideration at a later date. The Parish Council seeks to support as many local organisations as possible, please let us have details of any scheme or project you would like to see considered.
The Annual Parish Council Meeting took place in May and elected the following officers:
Chairman - Janet Hodge
Vice Chairman - Penny Pearson
Village Hall Representative Richard Browne
SALC/MSDC Representative Penny Pearson
Terry Fordham has been nominated as the Community Association. reporter to the Parish Council.
Sewage Problems
Following the blockage which occurred in Main Road earlier this year, Anglian Water are planning to clean a large section of the main sewer. Unfortunately no timescale for this work has been given.
Traffic Management
Suffolk County Council will be resurfacing the Main Road/Chapel Lane/Hall Lane junction sometime in June/July and modifying the give way markings once this is complete. This work is an attempt to improve safety at this junction. Additional pedestrian warning signs, marker posts and an additional junction warning plate will also be provided shortly.
Litter
Several complaints have been received about the amount of litter being dumped around the village. Not only is this a health hazard, it is also extremely unsightly. Please, please use the bins provided or take your litter home and encourage your family members to do the same. Let's keep Somersham a picturesque and clean village. If you have any ideas which would help in the promotion of anit-litter, please pass your suggestions to the Parish Council, as this issue will be discussed further.
Playing Field
There seems to be some confusion regarding areas of responsibility in the village and the Parish Council would like to point out that the Community Association is responsible for the playing field and any queries relating to this area should be addressed to them.
Janet Clarke
Clerk to the Council
Address: 7 Drury Road, Claydon, IPSWICH, IP6 0ED
Tel. No. 01473 830398 E-mail: janetinclaydon@aol.com


FRENCH CONNECTION
SOMERSHAM/CHALLAIN LA POTHERIE
VILLAGE LINK
**************
SPRING VISITORS FROM CHALLAIN
It was with great pleasure that 15 local families received 46 visitors from our link village of Challain la Potherie when they arrived over the weekend of 5-8 May.
We were pleased to see old friends as well as greet new visitors to our village. During the first morning of the visit a tour of the village started by meeting in St Mary's Church when we were able give our visitors an insight into village life and history. We were delighted to have been able to visit the primary school and be introduced to the children and teachers and it is hoped firm links will be established between our two schools.
Much activity took place over the weekend with visits to Bury St Edmunds, a reception by the Mayor of Ipswich, Councillor Roger Fern, who also gave us a tour of the Mayor's Parlour and showed us the Town Regalia, which was then followed by a guided tour of Ipswich.
A social evening started with the friendly rivalry of a tug-of-war competition. Visitors from Challain won this year and were presented with a trophy made by one of our number. It should arrive back in our village next year! Morris men from the East Suffolk Morris gave a traditional flavour to the evening, and local talent from both sides gave renditions of music and song. Speeches were made and gifts exchanged. Eating and drinking together played their part and the evening finished with dancing to a local band.
We would like to thank the Baptist Chapel for their warm reception on the arrival of our visitors. Also thanks to the Limeburners for so ably coping with the demands of more than 60 people for the fish-and-chip lunch as we gave our visitors a taste of a 'real English pub'. Thanks to Max and Anna for the use of the barn, thanks to the cooks and many thanks to all who helped so much by organising, hosting and participating in a wonderful weekend.
Longue vie à notre jumellage!
If you are interested in being involved in the village link then please contact one of the following:
Gill Fordham: 831529; David Haughton: 831511;
Janet Hodge: 832296; Pat Woolhouse: 831080
STOWMARKET CONTACT CLUB
WELCOMES ANYONE WHO FEELS
SOCIALLY ISOLATED,
LONELY,
or has
Mental health problems
We meet at the Red Cross Hut, Station Yard, Stowmarket
on Monday lunchtimes and Wednesday mornings
Telephone
01449 674394
01449 615588
01449 614671
Anyone living in Mid Suffolk District Council area will be welcome
Transport available locally