Dear Reader,

The other day I heard 'Speed the plough', Suffolk's own Regimental March. If I were marching I think I would find it hard to keep up, because this piece's distinctive feature is the speed. Moving swiftly from plough to tractor, and car stickers proclaiming particular allegiance in football, I mused about the importance of emblems in letting our loyalty be known.
A rallying-cry or an emblem gathers people.

A cross high on the apex of a church is a beacon for the surrounding countryside. This is what we now have at Ringshall, a stone cross re-instated after some years, above a roof beautifully repaired and now to be re-dedicated (see inside back page for details).

An individual person wearing a cross demonstrates his or her particular allegiance. Each one is a reminder of the cross on which Jesus died. And when a cross is placed at the East end of a church, it is very much the focal point. It draws everyone's attention there, and their hopes to what lies beyond. As Jesus said, "'I, when I am lifted up from the earth, will draw all men to myself'. He said this to show by what death he was to die." (John 12, verses 32 & 33)

Beyond, for Him, was Resurrection—with Him, we can be raised from death. Together, we follow.
An emblem is there for everyone : a rallying cry means 'onward….forward', it's a call that tells of hope.

Linden


From the registers
Welcome to:
Cassie Amanda Griffiths, daughter of David and Amanda, and sister of Bethan, who was baptised at
St. Mary's, Offton, on 22nd January 2006
May she grow in faith

Farewell to:
Leonard James Morley Jarrald, who died aged 87 years. A thanksgiving service for Len's life was held at
St. Mary's, Offton on 16th January 2006, followed by his funeral and burial at North Elmham.
Rest eternal grant unto him O Lord,
and may light perpetual shine upon him
---
Revision of the Church Electoral Rolls takes place as follows:
Somersham between February 13th and 27th
Flowton between February 26th and March 12th
Offton between March 13th and April 6th
Willisham between February 22nd and March 8th
---

Lent Groups
In twos and threes around the eight parishes we will follow five practical explorations of Forgiveness, using the first letter of St John and drawn from "Voices of Rwanda" interviews.
To join in this way of preparing to enter more fully into the Easter Story, please telephone 01473 657768
Lent Courses in Needham Market will be:
"Life in all its fulness", perspectives from Malawi, on Thursdays at 10.00am at The Ark, tel 01449 613178 by 5th March
and
"Life attitudes", the Beatitudes, on Wednesdays at 7.30pm at Christchurch, tel 01449 723444
Church Flowers and Cleaning Rota
There are no flowers on the altars during Lent

Somersham
Cleaning - March - Team C
April - Team A
Flowton
Cleaning - Mrs Laflin
Offton
Cleaning - Mrs Janet Dickson
Willisham
Cleaning - February 26th - Mrs Fisher

Mother's Union
On Wednesday, 8th March we will have begun the season of Lent and Mary Carter will be leading a short service of meditation for us. If you are not a regular member of our meeting but would like to join us for this service you will be most welcome. We meet as usual at 2 pm in the vestry of Flowton church.
Thank You
The Link Team wish to say thank you to Mrs Lucy Vignoles who is retiring from the editorial team. The February magazine was her last editorial task and we thank her for her service and support over several years. She will be missed by us all.
If any of our readers would like to join the team we would welcome them –contact any of the team named on the back cover of The Link for more details.

Somersham Church Notes

The APCM for Somersham will be on Monday 27th March at 7.45 in the church. All are invited to attend this meeting.
12 tables took part in the Trivia Quiz in January, which made nearly £200 profit. We are very grateful to Kate & Steve Dines who compiled the quiz and were excellent quizmasters, also to everyone who supported the very enjoyable evening.
There were 120 Christmas Trivia Quiz Sheets sold this year, and about 50 completed entries were returned. As there were a lot with all the right answers, the winner was the first out of the hat. Congratulations to Tina Armstrong of Colchester Road, Ipswich, who wins a £10 book token. Thank you to everyone who bought a quiz sheet and a special thank you to Michelle & Rob at the village shop, Christine & Michael Jarrold and David & Rohais at the garage for selling them. The answers to the quiz are elsewhere in the Link.
Please note that on Sunday 2nd April we are invited to join our friends at the Baptist Church for a combined service. This will replace our normal service.
Some dates to put in you diary:
There will be another chance to hear the Ladies' Co-operative Choir on Friday 5th May in the church. Those who came to their previous concert will know what an enjoyable and entertaining evening it was. Tickets will be £5 with a light supper included. More details next month.
There will be a Coffee Morning on Saturday 13th May from 10 to 12 o'clock at March House. There will be the usual refreshments, Bring & Buy, cakes and plants for sale, as well as the opportunity to chat with friends and neighbours.
Mothering Sunday is on March 26th which would normally be Somersham's Evensong service. We have decided it would be more appropriate to have a Family service, which will be at 9am, lasting about 35 minutes.
We do hope that as many mums and their children (whatever their age!), as well as the rest of the family, will be able to come and share this time together.
(Perhaps the children might like to try to make a list of mothers and their child / children that they can think of in the Bible. There may be a small prize for a list!)
---
Ipswich Mobile Library
Did you know the mobile library comes to our villages every fortnight?
It stops at:
Somersham: Springfield Rd 10.30 - 11.10
Willisham: Council Houses 11.15 - 11.25
Offton: Castle Meadow 3.05 - 3.20
Somersham: Watering Close 3.25 - 3.45
Flowton: Church 3.55 - 4.20
Calling on Mondays
March 13, 27
April 10, 24
May 8, 22
June 5, 19
July 3, 17, 31
August 14
September 11, 25
October 9, 23
November 6, 20
December 4, 18

Answers to Somersham Christmas Quiz sheet
1 DRAB FORM - BRAMFORD
2 BID ED GO ROW - WOODBRIDGE
3 BAG CHINS OK? - ASHBOCKING
4 LACY NOD - CLAYDON
5 A MARKABLE GHENT - GREAT BLAKENHAM
6 HEY, LEN! - HENLEY
7 A REV'S KEG - KESGRAVE
8 SHOTGUN PRO - SPROUGHTON
9 ICED FLOCK - COCKFIELD
10 EWES LIFT OX - FELIXSTOWE
11 CANNOT - NACTON
12 PEN ROTS - PRESTON
13 I TOP OWL - WOOLPIT
14 NUT TOTS - STUTTON
15 A HILL SWIM - WILLISHAM
16 HAD MARS - DARSHAM
17 A STONE - EASTON
18 SHOT A KEN- HASKETON
19 RE SKYE - KERSEY
20 LOCH UP - CULPHO
21 WINCH DU - DUNWICH
22 THIN AS HELM - HINTLESHAM
23 LED NON TWO - OLD NEWTON
24 LO! A HOLDING - DALLINGHOO
25 HAND ME DOC - CODDENHAM
26 HARD MEN - RENDHAM
27 HERE'S RUM - RUSHMERE
28 FIX A DELL - LAXFIELD
29 METTLES - ELMSETT
30 KIM THREW A MACK - WICKHAM MARKET
31 HAP ARM - PARHAM
32 WE ASK MR TOT - STOWMARKET
33 A WEDDING FRILL -WALDRINGFIELD
34 MAG HELM - GLEMHAM
35 NOT LAW WALTON
36 A CENT RID TROLL - LITTLE CORNARD
37 HMM, A SAD NUX - SAXMUNDHAM
38 HMM, HELGA IN? - HELMINGHAM
39 EL TOY - OTLEY
40 COLD CO. - OCCOLD
41 THICK ROW - ICKWORTH
42 DR E. N. FOGMOLL - LONG MELFORD
43 I ETCH HOVE - COVEHITHE
44 A RUM HOG - ROUGHAM
45 A VAN HELM - LAVENHAM
46 FOXY ROD - YOXFORD
47 NOT FOWL - FLOWTON
48 STY HOLE - SHOTLEY
49 PROD A FLY - PLAYFORD
50 SNIDELY - LINDSEY
51 MAD FERNS - FRAMSDEN
52 DING ENG - NEDGING
53 LOB RHO OK - HOLBROOK
54 HAL STORM - RAMSHOLT
55 A THERMAL SON - EARL STONHAM
56 NOT ELM - MELTON
57 A SMART HELM - MARTLESHAM
58 TOFF? NO! - OFFTON
59 HAH MIG - HIGHAM
60 TONK FRED - KENTFORD
61 A GIRL'S HENS - RISHANGLES
62 BE CHAD - DEBACH
63 FAD WRONG - WANGFORD
64 A HONG NUT - NAUGHTON
65 INVENT LOG - LEVINGTON
66 NESTLE TWO - WESTLETON
67 COB KEGS - GOSBECK
68 MEN – A DARK THEME - NEEDHAM MARKET
69 A DASH TREK - HARKSTEAD
70 ELMS FOR A DR - MARLESFORD
71 HARM MOSES - SOMERSHAM
72 PING PIG - GIPPING
73 RUBY'S DU - SUDBURY
74 PANES - SNAPE
75 SAT WITH MA - WATTISHAM
Somersham Football Club
2006 has seen a change of fortunes for the two Somersham teams. The first team can't stop winning and the reserves, although not in major trouble, have lost more games then they wanted to. The first team lost their first game of the year, but have won everything since. The reserves also lost their first of 2006 and followed this with a poor draw, but have won the rest of their matches this year. The injury problems at the club have subsided a little and thankfully goalkeeper numbers are back up!!
The 1st Team
Saturday 7th January Halesworth Town – Div 2 (A) Lost 3-2
Somersham played much better football here and were unfortunate to concede late on to surrender all 3 points. Goals from John Hughes and Stefan Nielsen.
Saturday 14th January Salvation Army – Div 2 (H) Won 4-0
An outstanding performance from the whole team. Gaols scored by Craig Morton and own goal and, you guessed it, 2 more for Stefan.
Saturday 21st January Murray Rangers – Div 2 (A) Won 4-0
Another splendid display with goals this time from Kieran Cotterell, Stu Wright and another 2 for Stefan!
Saturday 28th January Dennington United - Div 2 (A) Won 3-1
A very good result to difficult opposition. Goals from Kieran, Stu Wright and just 1 for Stefan.
Saturday 4th February Bramford Road Old Boys – Div 2 (H) Won 2-0 Starting February as January ended with another sound victory. Let's hope the corner really has been turned. Goal scorers' information not available.
For the first time this season I can write about the first team without using the word 'disappointment'! A fantastic run of results which if continued will see the team safely up the league and away from the relegation zone. The use of young local lads in the team appears to be paying off, long may it continue.
The Reserves
Saturday 7th January Trimley Red Devils – Div 5 (H) Lost 4-0
A very hard fought game with Trimley scoring their first in the last 25 minutes and then capitalising on Somersham's efforts to equalise. Our first lose of the season, which is an obvious disappointment, but Trimley are a good team.
Saturday 14th January Stonham Aspal 'A' –Div 5 (A) Drew2-2
After the Trimley game everyone wanted to get back to winning ways and it showed as Somersham lead 2-0 at halftime with goals from Adam English and Lee Beckley. However, Stonham were not beaten and threw everything at us which lead to a couple of errors which allowed them to equalise from the spot with the last kick of the match.
Saturday 21st January Salvation Army Reserves – Div 5 (H Won 4-1 After the previous two weeks this was a welcome result with goals from Adam English, Adam Todd, Jamie Tynan and Luke Emmerson.
Saturday 28th January Albion Mills Res – Harpers Intersport Cup (H)Won 4-1 This was a quarter final match against Albion from Division 6. An excellent hat trick from Adam English, who is still not yet fully fit, and a goal from Dale Poole sent us into the semi-finals where we will meet Coddenham Reserves on March 18th. Saturday 4th February Stowupland 'A' – Div 5 (A) Won 5-1
Somersham were always in control here and with goals from Adam English (2), Dale Poole (2) and Al Bentman were pleased to record an 11-1 aggregate score over Stowupland this season.
Due to those 5 dropped points at the beginning of January the reserves have now slipped to second place in the league. When you consider that they have lost just one game, that seems unfortunate but rivals Meadlands have yet to lose in the league. However, at the time of writing the reserves next game is at home to Meadlands. If a win is gained here the difference will be goal difference.
Hopefully I'll have good news next month. See you on Saturday!! DON'T FORGET YOUR PAINT!! Al ChesterSomersham Football Club are urgently seeking new and exciting players for their under 10 year old football development… With onward development onto senior level –starting in the summer of 2006. Parents must be committed to their child's travel to and from games, etc.
We can offer you: First Class football; tuition on a brand new football pitch; changing rooms; tea rooms; flood-lit pitches; top class coaches.
All our coaches are level 1 coaches forwarding up to EUFA coach level. Football kit supplies—train on all weather pitches all year round. All players must have some ability, either played at school or club football!!
Please reply a.s.a.p. to Steve Cotterell on 01473 831530 after 6pm or Email to : Football_coach@tesco.net
---

Somersham & District Community Association
Playingfield Improvement Project - Update
You have probably seen a lot going on down the playingfield lately. The perimeter fencing is complete and by the time you read this the all weather multi sports arena should be installed next to the pavilion. The arena is available for all to enjoy and does not need to be booked although organisations are invited to make arrangements with the committee for regular usage. All we ask is that users look after the arena and aim to include others who want to take part. So the mottos are : "It will last as long as you let it"
"Inclusive play NOT exclusive play"

There are still plenty of finishing touches for the project team to organise like lighting for the arena and training area; patio for the pavilion, renovation and extension of the car park, new hedging and storage. In addition we need to think about turning the extra land into a playingfield. This is not as straightforward as you might think with drainage, earth preparation and grassing to be considered.

However, there is enough light at the end of the tunnel to make plans for an opening celebration. The committee have selected Saturday 20 May 06 for the event, so put that date in your diary. We aim to make it an event that everyone will enjoy. We will give you more detail in future articles but the outline is to have competitions in the arena and on the play equipment, bar/refreshments and a BBQ is planned. Any local organisations are invited to have a display/stall.

We are pleased to say that Claire Cutler has joined our team to help us with the event. Please come forward with ideas or offers of help. You can contact Claire on Tel 831806.

If you would like to know more about the project or would like to HELP please contact any of the following:
Terry Fordham – Tel 831529 Mike Shelmerdine – Tel 831661
Steve Woolhouse – Tel 831080 Derek Ottaway – Tel 832562

PLAYINGFIELD PROJECT
OFFICIAL OPENING EVENT - SATURDAY 20 MAY 06
FOSS
Just to let you know we did very well for the school over the Christmas period and are now in the position were we can buy a new projector for the computer suite. This is no small purchase and will cost in the region of £1,000 so thank you once again for your continued support.
Not too much to report other than the children had a great time at the "Beach Party" which was held last month. Unfortunately lots of the children were ill and couldn't come; maybe we can do it all again another time!
We have got one fund raiser this month. A good old Jumble Sale, details below. If you have anything you want collected please phone Julie on 832460 or Jenny on 830623
FOSS
Jumble Sale
March 11th
in the
Village Hall
11 a.m 'til 1p.m.
refreshments will be served
see you there

--------------------------------------------------------------------------

Somersham Primary School

Like FOSS we haven't too much to report (or have we—you decide!)
Mrs. Chinnery has been absent from school, but has been on jury duty. Mrs. Marsburg has been in Class 3 in her place and the children have been learning all about Chinese New Year/Chinese children. They have had a wonderful time finding out about the Year of..... eating Chinese food, looking at Chinese clothes, making dragons, making wishes, and so many other things too numerous to mention.

Class 4 have been learning about different types of transport. In the class room we have built a ticket office, a space ship and a pirate ship and had lots of fun. Near the end of half term, we had a trip which consisted of the following: a bus ride, a visit to the travel agents, another bus ride, a visit to the fire station, a train ride to Stowmarket and a car ride back to school. Good fun even if we did choose the coldest day of the winter!

Class 2 have been going to Hadleigh for their swimming lessons while Class 1 will be going in the weeks leading up to Easter. Of course they have been working much, much harder than the little children........or so they say!

By the way, did you know Emma Evans has left us? Yes, after more years than she would like to admit working at Somersham Primary, Emma has gone to Otley College where she is enjoying working with older children. The Somersham children in Class 2 wrote rather wonderful letters to her telling her how much they missed her. One quote "things are much harder now you have gone" Ah! Lovely.

Somersham Cycle Speedway
Another Cycle Speedway season is upon us and as with last season after some deliberation Somersham Stars will once again compete in the top South-East division. The deciding factor was a reduction in the number of riders in a team from 8 a side (plus optional reserves) to 6 a side (plus optional reserves). We finished 3rd in this division in 2005 so it is hoped we can maintain that for 2006. Participation is the key thing and while the league racing will be aimed at the senior riders, as ever many junior events for the younger riders will also take place.
At the club's AGM Andy Mittell took on the team manager's role, taking over from Gary Brown who will be Assistant Team Manager. Peter Mittell was voted the 2005 rider of the year, just edging out son Andy in one of the closest votes ever. His efforts, both on and off the track were obviously appreciated.
Weather permitting the first practice session of the season will be held on March 5th at 11.00 and repeated the following weekend. Any new riders will be most welcome.
The provisional fixture list sees the first match of the season scheduled for March 19th but this is not confirmed at the moment. Please check the village green for further information nearer the time.
Unfortunately 2006 membership fees are now due. This money goes towards competition, affiliation and insurance fees the club has to pay while we try and cover the cost of equipment through sponsorship. The fees for 2006 are unchanged from 2005, that is Seniors £20, Under 19's £15, Under 16's £10, and Under 13's £5. Age groups refer to age of rider on 1/1/2006. Please note all riders must join the British Cycling Federation for insurance purposes.
Steve Copping (sjccopping@aol.com)
Club Secretary:Peter Mittell 01473 831474
www.btinternet.com/~somershamcsc/

SOMERSHAM CARPET BOWLS CLUB
No sooner were the seasons festivities over and it was straight into our first match of the New Year which was a two leg affair against Martlesham in the Plate – a competition in which the clubs are automatically entered into after they have been eliminated from interest in the Cup – which happened when Somersham were beaten by Brockley. The first leg was played at home; and - with Martlesham being a well placed First Division side - we perhaps surprised the opposition somewhat on our home territory, and ran out worthy winners by 3 games to 1. It was a general view all round by both Clubs that it had been a well bowled match, and in generous comment Martlesham indicated that our bowling was of a much higher standard than they expected.
The away return leg with Martlesham was always going to be closely contested, and true to form it was. However the Club were again able to maintain the previous weeks good form, and bowling well on the night produced another superb result for Somersham. Even though we were beaten by two and a half games to one and a half, on aggregate over the whole home and away games, we won by half a game, automatically getting us through to the next round, which we are looking forward to tremendously, this will be against Stanningfield – another team whom we shall find stiff opposition.
The first league match of the year for Somersham was home to Stratford St. Mary. This we were looking forward to very much because playing them on their own mats earlier in the season resulted in a loss for Somersham by just one shot We knew it would be another close match, and it was, with mixed results from the four games ... two teams won - two lost … but the overall shots went to Somersham by a margin of 16, and thus was a very pleasing win to begin the year. We are very much hoping to keep up the good form, and carry it on.
Our only away game of the month took us to Tattingstone. A very friendly club, and a good match was enjoyed by both sides. With the carpets laid on a typical Village Hall floor we were unable to get to consistently get to grips with the roll of mats; and unfortunately for us the home team bowled were also well on form and showed us the way home - but still very much enjoyed and a fair result.
| | | | | |
| --- | --- | --- | --- | --- |
| Winter League - January Results: - | | | | |
| Team | Shots | Points | | |
| Stratford St.Mary | 30 – 46 | 4 – 6 | Home | Won |
| Tattingstone | 52 – 45 | 7 – 3 | Away | Lost |

From: PC David Clark
our
Community Beat Officer
Tel: 01473 613500
From our Community Beat Officer
Pc 466 David Clark
Tel: 01473 613500

Tel: 01401284 774341 (Voicemail)
or 01473 613500
As my commitments have allowed, I have been going around the area introducing myself to various parish councils and neighbour watch co-ordinators this month – if you are expecting a visit from me and I haven't made contact please bear with me I only now appreciate how many people are involved in the eleven parishes I have responsibility for ….I will get round to everyone as soon as possible .
Crimes of note in the area
Nettlestead – 12th – 13th January , a red Honda quad bike was stolen from farm building
Somersham – 12th – 17th January , a child's Suzuki quad bike coloured yellow and black stolen from a farm building
There has been a similar theft of a quad bike in the Little Blakenham area as well .
If you own any farm buildings where these or similar items such as trailers are stored , please have a closer look at your security to see if it could be improved …… If you would like any further advice on security of any type of premises – please contact …Mr Dave Gilson , the Crime Reduction Officer at Stowmarket Police Station who is always happy to help.
On a similar note – can I also ask that people have a look at their garden sheds, garages outbuildings etc – try to think how secure they are - would security be improved by – fitting mesh or bars ? better quality locks ? fitting a security light ? fitting bolts through the door instead of screws which can be removed from the outside . Also a good security device is a shed alarm …these are fairly inexpensive and easy to fit and available from any good hardware store. If you would prefer … Suffolk Police have a quantity of these for £9.50p each available via from Mr Gilson or myself.
Even if you don't keep much of value in your shed and don't think spending money on security is worth it …bear in mind that items found in sheds are often used to break into houses ….
Lastly there is a new system called Suffolk SAFEKey …for both business and residential premises where keyholders details are kept in case of emergencies. The basic changes, are that details are registered on line ….on a secure web site …only the police or other appropriate partner agencies have access in the event of an emergency.
This scheme is open to both residential and business premises .…..the full details of this scheme can be found at www.suffolk.safekey.org.uk
Suffolk Police will no longer hold any keyholder details directly
If you have any information or would like any advice on police matters I would be more than happy to discuss this with you. I can be contacted at Stowmarket Police station on 01473 613500 or by email david.clark@suffolk.pnn.police.uk. Pc Sally Parkes will be my deputy – she can also be contacted on the above telephone number or sally.parkes@suffolk.pnn.police.uk
Please remember that there are occasions when I am on rest days for 4 days so if your call is of an urgent nature please ask to speak to an officer on duty.
Thanks very much . PC 466 Dave Clark
Thank you
PC David Clark
01473 383390 Stowmarket Police Station
01473 613500 Police Headquarters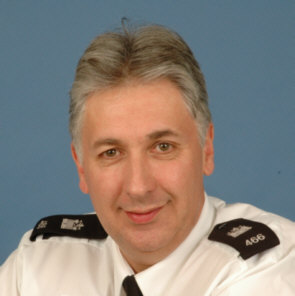 PC 466 David Clark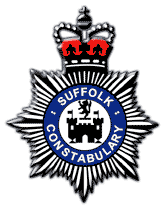 To go to the Suffolk Police web site please click here

Somersham Parish Council
March 2006

Forthcoming Parish Council Meetings
Wednesday 1st March 2006 – 7.30pm - Playing Field Pavilion
Wednesday 5th April 2006 – 7.30pm - Village Hall ,(Annual Parish Meeting)
Wednesday 3rd May 2006 – 7.30pm - Playing Field Pavilion
(Annual Parish Council Meeting)
Broadband
Thank you to everyone who responded to our appeal in last month's issue about broadband connection problems. Enough replies were received to confirm there is a problem which affects a wider area than Somersham. Attempts will now be made to contact those who may be able to offer a solution.
Affordable Housing
In recent years concern has grown over village life, where communities have been threatened because, among other things, local families have been unable to obtain suitable homes. This affects mostly younger people who cannot afford local prices and often there are no suitable homes in the village anyway.
It is possible for a community to create a local housing needs scheme which results in a small housing development solely and permanently for local people. Also, arrangements are made to enable local people to afford the housing. This can be done by shared ownership arrangements or renting.
The Council would like to investigate this issue and in order to make a start it is necessary to undertake a survey of all residents in order to find out what the needs of Somersham people are. A questionnaire will need to be prepared, delivered, collected, recorded and results published.

We need volunteers to make this happen and if you have an interest in this subject or just have some spare time please contact the Parish Clerk.

Somersham Town Land Charity
The Somersham Town Land Charity is a small charity managed by 3 Trustees who administer the Town Land field, currently used as allotments. The Charity was set up during the early part of the last century for the benefit of needy parishioners in Somersham. In the latter part of the 20th century the covenant was amended to include not only individuals but also organisations. If you know of any person or organisation that would benefit from a donation please let the Clerk know. The nominee must reside, or be based, within the parish.
Somersham Hedgerow Survey
The Somersham Hedgerow Survey is not yet completed and volunteers are sought to undertake the survey between May – October 2006. A small team of volunteers and a volunteer co-ordinator are all that are needed to complete the work undertaken by the previous team during 2003/4. Would you please consider helping us to get this important survey completed to protect our hedgerows. No previous experience is needed and the survey is enjoyable. All paperwork is supplied and a training session has been arranged for the 13th May 2006. If you can help please contact the Clerk, who will be able to give you further details.
Parish Council Vacancies
Unfortunately we still have to report that Somersham Parish Council has a vacancy for a Councillor. Attending monthly Parish Council meetings is the only mandatory duty of a Parish Councillor, but holding a council seat does provide an opportunity for a resident to get involved in shaping the future of the village and improving the everyday life of the community using the powers of local government. If you would like to find out more, please contact any of the Councillors or the Parish Clerk.
Janet Clarke
Clerk to the Council
Tel. No. 01473 830398 E-mail: janetinclaydon@aol.com
Gardener's Link
Somersham and District Gardening Club


SPEAKER FOR March 2006
Karen Kenny
Freelance Garden Broadcaster
And Environmentalist
Monday 13 March @ 7.30pm
At SOMERSHAM VILLAGE HALL
For non-members
All welcome!

IPSWICH APPEAL FOR ROMANIA -FORTHCOMING EVENTS.
Don't forget there are still at least four more indoor car boot sales left at Great Blakenham Village hall on 12/3, 19/3, 26/3, and 2/4. Tables only £5. Plenty of car parking. Food and light refreshments, and buyers get in free.
Enquiries to Lee or Anna-Maria 01473-833292.
On Saturday 29th April, Ipswich Appeal For Romania are presenting their pig racing night at Gt. Blakenham Village Hall. This is a annual event which starts at 7.00pm appeals to young and old alike. With a hog roast, raffle and bar a great night is in store! Race programmes are only £2 which includes entry. So if you fancy a fun night out come along and cheer on the pigs as farmer Peter Trotter races his pigmy porkers and keeps everyone in stitches with his West Country banter and jokes. You may end up winning a pot full of money or a great prize in the raffle! Enquiries to Lee or Anna-Maria .

Ipswich Appeal for Romania are looking for sponsors for their pig racing night. If you or your company could kindly sponsor a race you will appear in the race programme with a race named after you or your company.

FLOWTON NEWS
There is a meeting for all Flower Festival flower arrangers on Tuesday March 14th at 7.30pm in the Vestry.
Photographers—is anybody planning a display for the Flower Festival? It would be good to know what is available and how people would like to display their art. Please contact Mary Carter on 01473 658522 or carters@flowton.fsnet.co.uk.
Hopefully by the time you read this Judy Ewing will have contacted all the potential 'tea persons' but if you can offer help and have not yet been contacted please call her on 01473 657795.
If you can offer 1 or 2 hours 'manning' the church over the festival weekend please contact Mary Carter –we need 2 people on duty all the time to both welcome visitors and care for the items on display.
Annual Parochial Church Council Meeting will be held on Sunday April 9th at about 7.15pm, following the 6.30pm service of Evening Prayer. All adults living in the parish are welcome to come and help elect the Churchwardens for the coming year.
The revision of the church Electoral Roll will take place between February 26th and March 16th and you should contact Judy Ewing if you wish to come on the electoral roll.
The Flower Festival will begin on the Friday night with a concert by Serendipity –next month we hope to publish more details and begin to have tickets available.
Offton Church News
Correction!
Festival of Talents
please note the correct date is
Sunday 14th May at 4 pm
The Annual Parochial Church Meeting is on April 24th in Church at 7 pm.
This annual meeting covering church affairs and voting for the PCC members is held each year in the church and is open to everyone in the parish. You will be made very welcome so do come along.
Red Nose Fun
Red noses are good
Red noses are funny
Red noses are cool
Red noses make us have fun
Be happy, be happy, be happy
And have some fun. Chloe Durrant
OFFTON AND WILLISHAM PARISH COUNCIL

Starting in the East of the County, over a period of time, the barriers at the County Council's waste recycling centres are to be raised to two metres to permit taller vehicles to enter.Changes to the local bus service have been posted on the notice boards.Spring Clean Suffolk Week is 20 to 25 March. As I mentioned in the last LINK, our Council is taking part and I have earmarked material from MSDC for our use.
The Council determined its budget for 2006 at the January meeting, and set its precept at £6246.
The next Council meeting is on March 13th, at 7.30pm
Pip Sands, Parish Clerk 0149 721173
---
Magical Musical Moments
The Rigotti Ensemble
The second of this season's Magical Musical Moments Concerts by Candlelight held in Offton Church on Saturday 14th January was given by The Rigotti Ensemble, one of the few flute, oboe and clarinet ensembles in the country.
This young and gifted group consists of Katie Bedford (flute), Michael O'Donnell (oboe/cor anglais) and James Meldrum (clarinet), all of whom are students at the Royal College of Music. That they have all had a wide experience in orchestral and ensemble playing became immediately obvious in their performance of such widely diverse items as Beethoven's Grand Trio (Op 87), De Lorenzo's Trio Romantico (a real tour de force), Holst's Terzetto (written in three different keys simultaneously) and Arnold's Divertimento.
In all the pieces they displayed a deep understanding of the music, a great sense of ensemble playing and a sensitivity to dynamics.

A nice touch during the evening came after the interval, which included some excellent refreshments, when the audience was able to discuss with the trio their experiences in music and for them to demonstrate the difference between an oboe and a cor anglais. If the standard of performance that the capacity audience heard and thoroughly appreciated is to be found in all our conservatoires, then 'classical' music is in safe hands and these three young players have a very bright musical future indeed.
Barry Salmon, Ipswich
WILLISHAM CHURCH NOTES

Dates for your diary………….
Wednesday 5th April – Annual Church Meetings
These take place in Willisham Church at 7.00pm. This is an opportunity for members on the Electoral Roll to come and give their support to the Parochial Church Council.
Saturday 13th May – Village Walk
Full details of this very popular event will be in next month's Link, but you may wish to book your place now by 'phoning John Minns on 01473 658352.
As usual, the walk starts at 5.30pm and will be 4 ½ - 5 miles long.
Saturday 27th May – Coffee Morning
A coffee morning in aid of Willisham Church will be held at 9 North Acres, Willisham from 10.00am – everyone welcome.
Saturday 15th July – Church Fete
The fete will be held at Crow Hall and details of our planning meeting will appear in next month's Link – in the meantime, please be thinking of ideas to make this year's event even more successful.
Sunday 10th September – Songs of Praise
3.00pm in Willisham Church
Saturday and Sunday 7th/8th October – Gift Weekend/Harvest
We have decided to combine our Harvest Service with a Gift Weekend.
Friday 3rd November – Family Bonfire and Firework Evening
As usual this event will take place at Crow Hall.
Sunday 10th December – Carol Service
3.00pm in Willisham Church.
Please note these dates in your diary now.
We have recently received a Quinquennial Report on the state of the church structure and fabric, which shows that repairs to the roof are our main priority. In February we spent over £530 on replacing tiles as a holding measure, but will be faced with raising thousands of pounds to complete the work required. (This is before we are able to consider the other work specified in the Report) You will, therefore, appreciate that we will need the support of everyone to help safeguard the future of our church.

A Warden's Lot January 2006
At our Epiphany service the three wise men finally came to the Nativity Scene, which was a good thing because they seemed to have been travelling up the church for ages. I found a dusty and forlorn reindeer on a window ledge, who was also looking for a home.
The positive 'get up and go' of these travellers has much to commend it in a world full of pessimism and gloomy forecasts. The same positive energy was found in my garden where on a dank January day a single bright yellow primrose flowered amongst the brown rotting leaves of last year. What joy to the heart from this single flower. If a small flower can do that what more can we do with a simple positive act in spite of any feeling of insignificance we may have in the greater world.
|in the 10.00 o'clock service we all sat at the back of the church leaving Mary in solitary splendour at the front. Mary soon pointed out the error of our ways by saying that any new people coming into the church would prefer to sit at the back and that the only person with the right to sit at the back was the churchwarden, who was responsible for controlling unruly members of the congregation. This puffed me up with a flatulent ferocity that was soon curbed by someone saying that it was the Churchwarden who needed controlling!
One of my jobs is inspecting the graves and keeping the graveyard tidy. It all seems to be in good order. Looking around graveyards has always interested me and I notice that there are more carved images appearing on gravestones, sometimes even on the back—I have seen tractors, aeroplanes and horses: makes grave watching even more interesting.
It was dusk on a Saturday and I was telling Mrs C. to convince a small bird that it was easier to leave the church by flying out of a door rather than hitting the windows. Some visitors arrived, one of whom was a young man. He asked me a question so direct that it could have come from Jesus. "Do you believe in God?" A simple question to a child: a difficult question to a man whose faith has been repainted many times. I looked back down the vista of years to a small stuttering boy in a scripture lesson asking questions; to a communal confirmation on a summer's day; to the years in a spiritual desert when achieving a ton on a motor cycle was sufficient sustenance; to being brought home to the faith of my childhood by a hitchhiker; to sampling different dogmas and of coming to Offton where there was a need. I looked through his unblinking eyes to the eyes of another man two thousand years ago. Yes, I believe. The bird quietly found its own way out to join the congregation in the hedgerow.
Somersham Baptist Church
Christ of the Canvas
In preparation for Easter, on Friday March 31st at 7.30 pm we have a presentation by art lecturer Stuart Currie on the subject of 'The Christ of the Canvas'.
Stuart has lectured at the Tate and National Galleries, and is presently working as the Multi Media Project Coordinator and lecturer at Brunel University.

Stuart uses a data projector to show a number of religious paintings and reveals their meaning. His presentation takes about 1½ hours and will include a 'comfort break'.
Sunday April 2nd at 11.30am at the Chapel the Parish Church joins us for Worship.
Regular Sunday Morning Programme
(You are welcome to join us for all or part of the morning).
10.00-10.30 Prayer Meeting
10.45-11.15 Bible Study (Communion 1st Sunday)
11.30-12.00 Worship
12.00-12.30 Sermon
Other Meetings
Children and Young People (During term time);
Wednesday Club 6.30-7.30pm for primary school children,
14+ Friday's 8.00-9.30pm Year 9 upwards.
Meetings for Ladies;
Women's Fellowship 2.30pm 10th March,
Friends & Neighbours 7.45pm 20th March:
Pottery with Malcolm MacGregor.
All events are held at the Baptist Chapel, Chapel Lane, Somersham.
Contacts: Mark Newcombe (Pastor) 01473 831940. Mobile 07930 543583. mark.newcombe@btinternet.com
Edwin Mayhew 01473 658100
---
CHURCH SERVICES in our 8 linked parishes

If you think there may be a mistake in the rota please contact your Churchwarden.
March 5th 1st Sunday in Lent

| | | |
| --- | --- | --- |
| Holy Communion | 9.30am | Willisham |
| Holy Communion by extension | 10.00am | Bricett |
| Holy Communion by extension | 11.15am | Somersham |
| Morning Prayer | 11.15am | Battisford |
| Evening Prayer | 3.00pm | Barking |
| Holy Communion by extension | 6.30pm | Flowton |
March 12th 2nd Sunday in Lent

| | | |
| --- | --- | --- |
| Holy Communion by extension | 8:00am | Flowton |
| Family Service and re-dedication of roof with Rt. Revd. Richard Lewis, Bishop of St. Edmundsbury and Ipswich | 10.00am | Ringshall |
| Evening Prayer | 3.00pm | Willisham |
| Evening Prayer | 6.30pm | Offton |
March 19th 3rd Sunday in Lent

| | | |
| --- | --- | --- |
| Holy Communion by extension | 8.00am | Somersham |
| Holy Communion by extension | 10.00am | Offton |
| Holy Communion | 10.00am | Barking |
| Holy Communion and APCM | 11.15am | Battisford |
| Evening Prayer | 6.30pm | Flowton |
March 26th MOTHERING SUNDAY
Please note that British Summer Time begins this morning—set your clocks one hour FORWARD

| | | |
| --- | --- | --- |
| Children's Service | 9.00am | Somersham |
| Family Service followed by shorter Communion | 9.30am | Ringshall |
| All age Morning Worship | 10.00am | Flowton |
| Family Service | 11.00am | Offton |
| Shorter morning Prayer with hymns and songs for families | 11.15am | Barking |
April 2nd Passion Sunday

| | | |
| --- | --- | --- |
| Holy Communion | 9.30am | Willisham |
| Morning Prayer | 10.00am | Bricett |
| United service at Baptist Church | 11.15am | Somersham |
| Morning Prayer + Sunday School | 11.15am | Battisford |
| Evening Prayer | 3.00pm | Barking |
| Holy Communion by extension | 6.30pm | Flowton |