There will be a meeting of the Link Committee at 8pm on Wednesday, 25th March at Gunn's Farm. As always comments, suggestions – and even criticisms! – are welcomed to help us to continue to provide a useful service to our community. Contact the secretary on 658330 or email margaret@gunns.prodigynet.co.uk


Churchwardens of the 8 parishes are pleased to announce the appointment of Rev. Canon Bernard Rose as Priest-in-charge of Somersham, Flowton, Offton, Willisham, Barking, Battisford, Ringshall and Gt. Bricett. The Bishop will announce the date for licensing in due course.


The Revds Tim and Trish ffrench from Elmsett write:

Does the world of the bible seem very distant from our day-to-day lives? There may be a gap of 2000 years but there are surprising connections. As we journey through Lent, churches in our diocese are using a set of six 'Suffolk Postcards' to start conversations between where we live, our world, and the world of the bible.

So the first one shows a picture of fishing boats on the beach at Aldeburgh, and the Bible reading is of Jesus walking on the shore of the Sea of Galilee, where he calls two fishermen to 'Come, follow me'. They are asked to give up their homes and jobs and take the risk of following Jesus. The postcard suggests that we think about what it feels like to be on a beach, and what sort of people have come and gone from Suffolk's shores. And then it asks whether our faith in Christ is about feeling secure, or about taking risks?

It's a challenging question, as what Jesus offers is the immense security of knowing a God who absolutely and totally cares about us – even knowing the number of hairs on our heads. But, if Jesus were to suddenly call us to 'come and follow him' into something that's unknown, our faith is really put to the test, and it can often feel very risky.

With today's financial climate, we are realising more and more that things we thought were secure are not as dependable as we'd hoped. For some the security of their homes, their jobs or their savings is at risk. There seem to be many more uncertainties than usual, and perhaps some of us are finding the need to trust the Lord in a much deeper way, which can then feel more risky. Yet surely this is true faith!
Whatever issues we are facing in life, it is good to know that the Bible can speak into that situation.

With best wishes,
Tim and Trish ffrench

Church Flowers and Cleaning Rotas
There are no flowers on the altar during Lent

Somersham:
March -Cleaning Team C
April –Cleaning Team A

Flowton:
March—the Family Worship group
April—Mr and Mrs G Dunnett

Offton:
March cleaning—Mrs J Dickson
April cleaning—Mrs A Rumsey


Willisham:
March 1st, 8th Ms J Hardman
March 15, 22 Mrs M Fisher
March 29, April 5th Mrs D Hill

************************************************
From the registers:
Welcome to
Jacob Dube, whose baptism took place at Offton church on Sunday 18th January. Jacob is the son of Mike and Cat from Elmswell, and grandson of the Boltons of Offton.
May he grow in faith

**********************************

John Dickerson (Poppy Collection Organiser) would like to apologise to Mrs Frances Southgate for omitting her name from the list of local collectors. I am sure we would all wish to thank her for her work for this much needed fund.
Thank you Frances, and all the rest of the team.

Somersham Church Notes

On Mothering Sunday, March 22nd, we will be having a joint service with the Baptist Church in the chapel starting at 10 am.

We will be holding a Trivia Quiz on Friday 13th March. These are always great fun and popular so book your table (up to 6 in a team) by contacting Pat (831080), Christine's Haircare or Somersham Garage. See ad for more details.

Thank you to everyone who bought a Christmas Trivia Quiz Sheet. 139 were sold which means £139 was raised for church funds. Many congratulations to the winners, John & Yvonne Barber of Willisham, who got 57 out of 60 correct. Very bad luck to Mrs V. Lankester, also of Willisham, who got the same number of correct answers but was not as close on the tiebreaker. Here are the answers:
1. Tea 2. Martini
3. Carlsberg 4. Port
5. Bitter lemon 6. Shandy
7. Gin and Tonic 8. Mead
9. Cider 10. Coffee
11. Pimm's 12. Buck's Fizz
13. Green tea 14. White Russian
15.Milk Shake 16. Hot Chocolate
17. Bloody Mary 18. Old Speckled Hen
19. Sherry 20. Lemonade
21. Snowball 22. Screwdriver
23. Champagne 24. Ribena
25. Guinness 26. Ovaltine
27. Manhattan 28. Water
29. Mackeson 30. Cosmopolitan
31. Milk 32. Dandelion & Burdock
33. Adnam's 34. Punch
35. Tequila Sunrise 36. Iron Bru
37. Baileys 38. Mulled wine
39. Red Bull 40. Orange squash
41. Black and Tan 42. Snakebite
43. Rum 44. Margarita
45. Apple juice 46. Greene King
47. Pina Colada. 48. Black Sheep
49. Cordial 50. Pernod
51. Lager 52. Black Velvet
53. Brandy 54. Vodka
55. Coca Cola 56. Whisky Mac
57. Singapore Sling 58. Stout
59. India Pale Ale 60. Horlicks


**************************************************
Visit for Chernobyl children 2009

A group of 14 children will be coming over on 5th July, all very special kids that are in remission from Cancer. They will be aged 7 to 10 years and some of them may have been abroad before as due to their illnesses the Charity do try and get these kids out every year if possible. They will be staying in and around the Needham Market area.

We have some really good fundraising events coming up and hope that everyone will support us as much as possible so we can raise the finds to give these kids a great time, no one knows if or when their illnesses may or may not return so lets really pull together and let them go home with something to remember for ever. All the events are listed on the website but just in case:

April 4th: Snail Racing Nite in Needham Market, tickets now on sale. Please contact Pat Bellay 01449 721359/07974 424374 if you think you can sell some or get a poster up somewhere.

May 9th Abba Tribute Evening: Needham Market. Tickets will be available at next meeting. This is expected to be very popular, don't miss out on this one!

May 19th: Golf Competition and Auction at Bramford Golf and Water Park. Hosted by Roy and Sarah Woodage. If anyone has Sporting related items/memorabilia that they would like to donate for the auction, please get in touch.

Tesco Clubcard points are a great source of funding so if anyone has any spare ,please let us know as you get 4 times the purchasing value with them.

We are extremely fortunate in that we have been offered the use of empty premises to use as a Charity Shop in Needham Market. This would be a marvellous opportunity, not only to raise funs but also to raise awareness of the Charity and about the children who are coming this year. We would like to do this for about three and a half months being the period prior to the children arriving but before we commit to anything I need to know that we can staff the shop. I am not at all worried that we will get enough stock as we are already well in hand with items we have been given, however, without volunteers, we could not operate the shop.

So, if there were enough people willing to give just a few hours a week we could really have a crack at this. I would hope to open the shop Mon to Friday from 10 till 4 and possibly Saturdays from 10 till 1.

Many thanks for your continued support.

Lisa & Kevin Parker
01449 760343 Elizabeth@alphacenturi.com.

Or contact Heather Dickinson on 830068 for more details

St Mary's Church Somersham
Trivia Quiz
on
Friday 13th March
in
Somersham Village Hall
at 7.30pm.

Teams of 6, £2.50 per person
Bring own drinks, glasses and nibbles
(Tea / Coffee provided)

Book your team's place by contacting Christine's Haircare,
Pat Woolhouse (01473 831080) or Somersham Garage.

Somersham Parish Council

MARCH 2009

Parish Council meetings
You are very welcome to attend any meeting of the parish council which, unless stated, commence at 7.30pm in the Village Hall.

Wednesday 4th March 2009
Wednesday 1st April 2009 - (Annual Parish Meeting)
Wednesday 6th May 2009 - (Annual Parish Council Meeting)

Traffic Concerns
The parish council has been in discussion with Suffolk County Council regarding locations in the village which cause concern for highway safety reasons and is now compiling a list of priority schemes for consideration. The two areas which are particularly being looked at are the Chapel/Hall Lane junction with Main Road and the bend on Main Road at the Pump House. You can help by letting us know if you have been involved in, or witnessed, any collisions at either of these locations, or if you feel any other location should also be considered.
Please let us have as much detail as possible, including dates and times, if you have been unfortunate enough to have been involved in an incident at these, or any other, junction in recent months.

Annual Parish Meeting
Each year parish councils organise and facilitate an annual parish meeting. However, this meeting is not a parish council meeting, but an opportunity for groups to come along and give a report on the activities of their organisation during the preceding year. It is also an opportunity for residents to tell their local representatives how they would like the community to develop in the future.
This year the Annual Parish Meeting will be held in the Committee Room of the Village Hall at 7.30pm on Wednesday 1st April. An invitation has been extended to a member of the Community Board of the 'Your Place' Pilot project to attend to inform us how our community can be helped in this project. It is the role of the Community Board to listen to what local people say and agree local priorities so it will be of great benefit if the views of the village are made known and passed on.
Unfortunately at the time of writing we are unable to confirm who will be attending, but confirmation will be displayed nearer the time on the website and in the village. Refreshments will be available after the meeting.

Speeding through the village
Somersham Parish Council occasionally receives complaints of vehicles speeding in the village, particularly along Main Road. At its next meeting the parish council will be hearing about a Community Speed Watch Scheme which is undertaken by volunteers, trained and support by the Police. If you would like to know more about this scheme you are very welcome to attend the meeting of 4th March. Alternatively if you have any views please pass them on to any of your parish councillors, or to the Clerk, contact details given below.

Council vacancy
Somersham Parish Council has a vacancy for a councillor. Applications are welcome from anyone aged 18 or over who is on the electoral register. The only mandatory duty of a councillor is to attend meetings of the parish council, but it gives councillors an opportunity to become involved in community life. With the change to unitary government coming to Suffolk there will be a greater opportunity for parish councils to take on additional powers if they so wish. If you would like further information on the role of a parish councillor please contact any of the current councillors or the clerk.

Telephone Kiosk
As mentioned a few months ago, the parish council felt that the telephone kiosk was an important service, particularly in view of the poor mobile phone reception in Somersham and the class proximity of the kiosk to the playing field, which could prove vital in the case of emergency. The contract procedure has now been finalised and BT will shortly be changing the payphone equipment to card, if they have not already done so. The parish council has now paid the first annual payment and will be monitoring the situation over the coming years.

Age Concern Food 'n' Friends Club
The parish council has been informed of a project by Age Concern which is being run by Gavin Hodge. The project involves setting up 'miniature lunch clubs' by a host, usually in their own home, on a non profit basis, with clients paying a small sum to the host to cover the cost of food and drink. It is particularly aimed at enhancing the lives of older members of the community, especially those living along. If you would like further details please contact Gavin (Thursday or Friday) at Age Concern on Ipswich 298686, email gavin.hodge@ageconcernsuffolk.org.uk

Janet Clarke Tel. No. 01473 830398
Clerk to the Council E-mail: janetinclaydon@aol.com

***********************************************************
Somersham Primary School

I write on a chilly Wednesday morning at the start of February with the last patches of snow gradually fading from our field. We all had a fabulous day at school on Monday, pulling on coats and wellies and making the most of the snow to do art and science and of course, just having some fun. We took lots of photos to look back on when we (hopefully) get a hot steamy summer!

Although Christmas seems like it was a long time ago, we still have some great memories from December. The children enjoyed presenting the traditional Christingle service at St Mary's church here in Somersham with carols, a nativity and a performance from the clarinet club. Then after a busy week of rehearsing they performed their fabulous 'Christmas around the world' show at school where every child had a part; sharing song, dance and drama about the traditions of other countries during 3 packed performances. Not forgetting the Christmas post box, Christmas dinner and parties where Father Christmas visits with a present for each child, it's always a magical time!

The New Year has bought change at the school as we have been lucky enough to have our hall decorated, it looks fresh, smart and modern and we're all very pleased. We have also now dedicated part of our playground at a 'quiet area' for those children who don't like to play running games. We have a special sign to remind us to be calm and quiet in this space and we've even got lovely giant outdoor beanbags so we can sit and read or chat with our friends. The children decided they would like to have this area during a school council meeting last term, our school council has 2 representatives from each class and we try to meet every half term.

Children in Hawk class have recently decided to run a maths quiz for the other pupils in the school and the staff! They set tricky questions each week and then pick out correct answers for a prize! They've also just started a fortnightly school magazine, we hope to see the first edition later this week – I believe the headline story is something about Mr Roper setting a good example by cycling to school!

As always there's lot going on in our busy little school! If you are interesting in helping at our school or just having a look around, don't hesitate to contact the secretary Mrs Maguire on 01473 831251 or e-mailing on
admin.kfk@e2bn.net
***********************************************************

Friends of Somersham School

We have started to plan this year's events and fundraisers. Our first event of the year was a fun bingo night for the children (and some regulars from Wednesdays' chocolate bingo!) which was held in the School Hall on 27th February. We are very grateful to Hilary Bridger for being our bingo caller on the night, and to everyone who came along.

Our next event will be on Saturday 14th March, where we are holding a table top sale in the school hall. The hall will be open from 10am until 1pm so come and grab yourself a nearly new bargain and enjoy a mug of tea and a bacon roll! Entry is free. If the event is a success, we will hold another similar event on a larger scale later in the year.

Our next big event will be held on Friday 1st May. Due to popular demand we are holding another Archive Film Evening. The films will be shown by Geoff Clarke this year, who will be putting together a programme of popular local films for us. The films will begin from 7.30pm, but the village hall will be open an hour earlier from 6.30pm with a chance for you to catch up with friends before the films begin. Booking is essential- you can book your tickets with John and Leita Minns on 01473 658352, or with Jenny King, on 01473 830623. We strongly suggest booking early to avoid disappointment as the evening has proven to be a sell out in previous years. Tickets prices are £6 for adults and £3 for children. The price includes light refreshments during the interval. It may be possible for us to arrange a lift for you if you would like to come, but have difficulty in getting there. Please enquire when booking your tickets.

As always, please remember to drop in to school any supermarket tokens, used ink cartridges, and old mobile phones to recycle and raise funds for the school.

Finally, some dates for your diaries:
Table Top Sale – 14th March
Archive Film Evening – 1st May
School Summer Fete (theme to be confirmed!!) – 20th June
Clare Davies 832569

SOMERSHAM CARPET BOWLS CLUB

The first match of the New Year - and a not too distant journey to Martlesham on a very cold night - was to play the away leg of the Chairman's Plate competition: and with hopes for a good start to the year. The first two games of the evening looked quite promising for Somersham – with one of the fours winning and the other very narrowly losing out on shots. The second half of the match unfortunately followed a completely different pattern with neither of our fours getting to grips with the mats and as such incurred a considerable shot deficit which contributed to the heavy defeat shown by the final match result.

The only consolation to be held onto for Somersham was the possibility of avenging the result the following week when Martlesham came to us to complete the second leg on our mats.

Though we were soundly beaten in the first leg of the Plate in the previous week; Martlesham came to Somersham to play the return leg … and at home we fared much better in the contest and a very close match ensued. Showing improved form the final result was very close with Somersham having to concede the result by a single shot. However with the aggregate home and away scores over the two legs Somersham were well beaten overall and it was Martlesham who progressed into the next round: and we wish them well against their next opponents.
This exit from the Plate left us to now concentrate on the task of bettering our position in the Winter league.

Chairman's Plate
Martlesham 73 - 24 3 -1 Lost Away leg
Somersham 36 - 35 2 -2 Draw Home leg

The first league fixture was an away match at Copdock & Washrook and as it turned out was an absolute disaster night for Somersham. It was our first visit to Copdock Village Hall and the character of the mats was very much an unknown quantity. Struggling for team members due to illness and non-availability added to the problems on the night. Consequently we were unable to make any impression in the match and were totally overwhelmed by the 'division 2' bowling quality of the opposition. The size of the score line left the whole team somewhat disheartened at the end of the night and the feeling that our performances are quite definitely in need of improvement.

Our first home league match since last year gave the chance for us to recover the situation of the past few weeks and to rectify the poor run of results. With hopes of soon returning to winning ways we welcomed Brantham to our mats. Our two teams in the first half of the evening had mixed results – one win and one loss. However the closeness of play instilled some confidence and we went into the second half looking to improve on the situation. Again it was a case of one win and one loss from the two games, with signs again that there were areas of our game which need to be improved. However we were generally encouraged to grab the overall result by winning the match 6 -4.

With more home matches to be played in the next couple of months we are still looking to further improve our lowly league position with a continued run of good results.

Winter League – January Results: -
Team Shots Points
Copdock & Washbrook 71 - 22 10 – 0 Lost Away
Brantham 28 - 43 4 – 6 Won Home

News item: The outcome of our in-club Christmas Pairs competition unfortunately went un-mentioned in the last Link report, so - belatedly - this result is now included to print. The final pairings were decided by a mix of club members completing a series of repechage rounds. In the final it was the consistent bowling by Club captain Bell Deaves ably assisted by new club member Jacky Lloyd bowling her socks off who saw off the opposing pair with some ease … so "Well done to the two of them" on a successful result.

We are still on the lookout for new club members …. so why not come along to the Village Hall one Tuesday night and try carpet bowls to see if you can help consolidate the membership. It is a really friendly evening with no pressures.



From: PC David Clark
our
Community Beat Officer
Tel: 01473 613500

Safer Neighbourhoods




Mid Suffolk South Team
Mid Suffolk District Council Offices,
131 High Street Needham Market Suffolk IP6 8DL
http://www.onesuffolk.co.uk/safersuffolk
Hello again ,

Crimes of Interest

Somersham— 24th January – 1st February – damage caused to the Parish Notice Board
Flowton—31st January – 1st February – damage caused to motor vehicle
Offton -27th 28th January – criminal damage to a floor planer
Willisham -5th – 6th January – burglary to domestic dwelling

Horsewatch – Road Safety and Crime Reduction evening
24th March 2009
There will be a meeting at Topthorn Equestrian Centre, Grove Farm ,
Stonham Aspal, Stowmarket , Suffolk .IP14 6BX .
The meeting will start at 7pm , and is hosted by Mid Suffolk South & Central Safer Neighbourhood Teams.
The meeting is free , and if would like to attend please contact PC 1330 Yeldham Midsuffsouth.snt@suffolk.pnn.police.uk or Tel: 01473 613 500 .

Be aware when selling items …
When selling items in a paper, magazine or on the internet. There is a scam that has been going around for a long time which I know that many of you are aware of but we still get reports of people being caught.

When putting items in the newspaper for sale, these are often also put on the paper's website as well.

The scam starts with an offer to purchase the item and the "buyer" offers to send a cheque for a much larger amount, then requests that you send the excess back to them often by MoneyGram or similar.

A cheque can actually take much longer to process by the bank than you may think even if it shows as credited to your account. The scam
is that they rely on the fact that you believe the cheque has cleared and send them the excess via Money Gram. By the time the bank has notified you that it is a fraudulent cheque the offenders will have cashed the excess you have sent them .

Money Gram is a legitimate company but should only be used to transfer money if you are 100% certain the buyer is genuine. If you require any further assistance Trading Standards can offer advice.

If you have any information or would like any advice on police matters PCSO 3155 Sian Uttley or myself would be more than happy to discuss this with you Our contact telephone number is 01284 774100

Our e mail addresses are sian.uttley@suffolk.pnn.police.uk or david.clark@suffolk.pnn.police.uk

Please remember that there are occasions when we are on rest days for 4 days so if your call is of an urgent nature please ask to speak to any officer on duty.
Thanks very much PC 466 Dave Clark

Thank you
PC David Clark
01473 383390 Stowmarket Police Station
01473 613500 Police Headquarters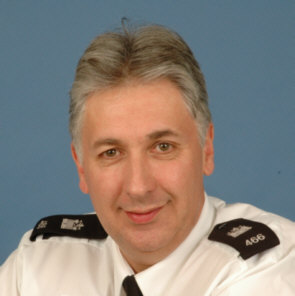 PC 466 David Clark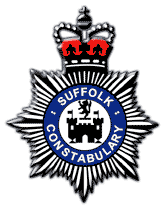 To go to the Suffolk Police web site please click here
To go to the Neighbourhood Watch site of Suffolk Police click here
Gardener's Link
Somersham and District Gardening Club


Monday 9 MARCH @7.30pm
AGM followed by…
GARDENERS' QUESTIONS
Answered by STEVE COGHILL
(Head of faculty for Horticulture at Otley College).
Somersham Village Hall
Refreshments, raffle and bric-a-brac and card sales table
£7 annual membership £1 Guest/visitor
Flowton News

John Minns has kindly offered to act as Question Master for another
Trivia Quiz
on Friday March 27th
at 7.30pm in Somersham Village Hall
Come in a team of 6,
or make one up on the night.
£2.50 per person
Bring your own drinks and glasses, nibbles etc and we will provide tea and coffee.
Fundraising for Flowton Church, with 10% going to the Ipswich Iceni Project

Somersham and District Community Association
2009 Annual General Meeting
7.30pm Thursday 26th March
Playing Field Pavilion

Please come and have your say about the facilities and the work of the Community Association.
Everyone is welcome especially new members of the committee.
OFFTON CHURCH NEWS

Recent Events

The final concert for this winter in the well known and appreciated Magical Musical Moments series was held in the church on 10 January. The Octave Vocal Ensemble, consisting of seven unaccompanied voices, entertained a full house to a variety of music – both classical and modern. As usual, a long interval was enjoyed with fine wine and a buffet - and all for only £10 per ticket. At the end of the performance, Mrs Maartje Ronderboom presented a cheque for £1,000 to the local branch secretary of the NSPCC. This magnificent sum represented the profit from two of the concerts. Maartje has already booked artists for next winter's series, and rumour has it that our very own Ted Sampson will be on stage again at some point, so watch out for yet another version of the 'Offton Song'.

Annual Meeting - APCM

Our annual meeting, to which all members of the congregation are invited, will be held in April; however, at the time of writing, the date has not been finalised. It will be notified in the April Link and on the church notice board. If anyone in the parish would like further information on this event, please call any member of the PCC. Contact details are on the back cover.

Summer Events

Planning is well under way for our annual Fete that will be held on Saturday 13 June, and an Open Gardens event to be held on Sunday 12 July. Further details will appear in later Link magazines, but now is a good time to get these dates in your diary. It is good to think about such warm summer events in these dark, cold winter days.

Church Fact File

I am grateful to Mrs Jan Dickson, wife of our churchwarden Ian, for passing to me the following interesting historical event that concerned a former resident vicar at Offton. In previous Church Fact File articles, I have referred to Rev. John Thompson who arrived to take over a rather dilapidated church in 1858. It was Rev. Thompson who did so much to develop the church building in to what we enjoy today. Not only did he restore the church, but he was responsible for building a new school for the children of Offton and Willisham which he managed from 1872 until his departure in 1903. His spiritual and temporal welfare of the Parish over such a long period was quite remarkable. The East Anglian Daily Times recorded his departure in their paper on Thursday 2 July 1903:

On Monday evening, the parishioners and members of St Mary's Church Offton met in the schoolroom to present their beloved vicar (Rev. J.E.Thompson) and his devoted wife with a small token of their appreciation for the 45 years during which they have laboured so faithfully. Mr Morgan made the presentation, and on behalf of the parishioners begged Rev. and Mrs Thompson to accept an elegant solid silver tea tray, suitably inscribed. Rev Thompson was also presented with a silver plated, richly embossed tea and coffee service on behalf of the past and present teachers and scholars of Offton and Willisham School. The Rev. Thompson was deeply moved.

We have clear visual reminders of Rev. Thompson's time in Offton, the most prominent being the East window that he had made which depicts Jesus greeting his young daughter Helen, who had recently died.

As the saying goes, the Rev. Thompson was and will be '…a hard act to follow...'. Are there, perhaps, any descendents of the Rev. Thompson who have any very early photographs of their remarkable (great) grandfather? If so, we would really like to know about it.

**************************************

Maureen & Eddie Green write:
"In the seventies we were regular worshippers in Offton church; we eagerly anticipated, therefore, a return visit not to worship but to attend the New Year Concert.

The evening was extremely cold but as we entered the church the candlelit atmosphere certainly gave a sense of welcome and the anticipation of a special event.

The brasses were shining in the reflected light and the flowers quite fitting making a bold red and white statement in each window.

The Octave ensemble, although depleted in numbers owing to illness amongst the members, gave an outstanding performance with great variety of song and instrument; all the pieces were put in context so that we could fully enjoy them and there was a lightness of touch in the humour.

The food and drink enabled us to enjoy a variety of cheeses and savouries, all well labelled so that we knew what we were eating and we were given an imaginative choice. During the interval people conversed animatedly and the atmosphere was of great inclusion whether a regular concert goer or not.

For us it was especially memorable to meet with many with whom we had shared times in the village.

The money raised for charity was generous and substantial; a great tribute to the organisers.

It was a pleasurable and original setting in which to experience a concert."This winter's MMM series raised £1000 for NSPCC and £1250 for the fabric fund of the church.

Maartje Rondeboom, School House, Offton IP8 4RP Tel 01473-658024

WILLISHAM CHURCH NOTES

Church Services

We are delighted to announce that there will be a service of Holy Communion at Willisham Church on Easter Day, Sunday 12th April at 10.00 am. It is many years since we had a service on Easter Day and we hope that it will be well attended.
Social Events

The Village walk, organised by John Minns, will take place on Saturday 9th May.
There will be a Coffee Morning and Nearly New Sale on Saturday 23rd May at 'Foxgloves', Main Road, Willisham.
The Church Fete will be held on Saturday 11th July at Crow Hall and the Bonfire will be on Friday, 6th November at the same venue.
Further details will be available in future issues of The Link.
Annual Church Meetings
These will take place on Monday 20th April in Willisham Church at 7.00 pm.
Frances Gilson
Donations in memory of Frances Gilson, including the funeral collection, amount to £1090.00. The PCC wishes to thank Ivan, Rachael and everyone for their generous donations.
Concert for Frances
On the afternoon of Sunday, 8th February some 375 family, friends and colleagues of the late Frances Gilson met in the warm and welcoming Methodist church in Museum Street, Ipswich for a concert to celebrate her life. Choirs and soloists with whom Frances had performed throughout her life took part in what was agreed wholeheartedly to be a warm and fitting tribute to a remarkable lady who gave so much of her many talents to the community during her lifetime.

There was a real village 'family' feeling throughout the whole afternoon, with Ivan and Rachael greeting everyone at the door as they arrived, the benefice choir joining the Trianon singers and then serving refreshments afterwards, and Nick Carter driving a coach to deliver villagers right to the door of the church! Unbelievably, in the midst of some of the worst winter weather we have known for some years, the sun shone all day and added its blessing on the afternoon.

Thank you to everyone involved: performers, organisers, helpers on the day, Nick Carter for driving us there on a coach, and all of you who attended or made donations. But special thanks must go to Ivan Gilson, Professor Chris Green and Margaret Laflin for all the work they lovingly put into this event. Also to the staff of Museum Street Methodist Church who generously allowed us to use their building.

A retiring collection realised £1,500 which will be donated to the St. Elizabeth Hospice and Willisham Church after minimal expenses are paid.
************************************************
Offton & Willisham Village Hall
PICTURE QUIZ
Jessica Tappenden from Willisham has very kindly compiled a picture quiz to raise funds for the Offton & Willisham Village Hall. The quiz questions are available for just £1 from:
a)Somersham Garage;
b)Limeburner's Pub;
c) Janet Crickmore (01473 658547) Offton or
d) Jessica Tappenden (01473 658063) Willisham.
Please support this worthy cause and sell or buy as many as you can. The prize value will be dependent on the amount sold. So please buy your copy now and some for your friends, too.
The deadline for this quiz is Saturday 11 April 2009. The answers will be published in the June LINK.
************************************************
Barking Pre-School—(Registered Charity 1020882)
Before half term in February we threw a big party to say goodbye to our Pre-school leader Veronika who, after 15 years, has made the big decision to leave the Pre-school so she can spend more time with her family.

Veronika has been a dedicated leader, who is loved by all the children and highly respected by all the parents and staff. She will be sadly missed by everyone at the school but we wish her all the best and hope she will stay in touch. She will, we are sure, enjoy her well deserved rest.

We welcomed our new Pre-school leader after the half term and we hope she will settle well into Barking Pre-school and know she is looking forward to working with the children, staff and parents.

Children can start pre-school from the age of 2 ½ and, from the term after their third birthday, the government funds the sessions. The pre-school is open every weekday morning from 9.30 until 12 noon during term time and children can attend any number of sessions per week (space permitting). Our staff are committed, enthusiastic, well trained and work hard to organise a wide variety of fun and educational activities including crafts, cooking, music, story telling and construction. We have many toys and activities so there is bound to be something to capture each child's imagination.

If you would like a place for your child please contact us. We are more than happy to invite parents/carers along to see who we are and what we do. Contact either the Pre-school on 07754892077 or Sarah Osbourn on 01473 832234.
********************************************
Ringshall School, Offton Road, Ringshall January 26th 2009

Dear Neighbours,
May start by introducing myself? I am the new Headteacher at Ringshall Primary School. I was lucky enough to join the school in September last year and what a busy time it has been! It is hard to believe that my first term here is over and we are into a new year. The time has simply flown by.
The coming term promises to be an eventful one. Following a successful trial in Year 2 last term we have begun using new approaches to our curriculum. The children are following some exciting new themes.

In Year 1 the children are learning all about Babies and Play, Year 2 are learning about Fire! and Years 3 and 4 have begun the term by studying Wallace and Grommit's home village and designing allotments.
This morning I was teaching in Beech class, Year 2, where we were learning how to celebrate Chinese New Year. The children had a wonderful time finding out who could eat rice, or noodles, with chopsticks. There were some quite ingenious solutions from those who had never used chopsticks before.
We have some new school clubs starting this term. I am looking forward to finding out all about Speed Stacking. The Music Club makes wonderful music using a wide range of percussion instruments; we have even linked with Creeting St Mary to run a Tag Rugby club.
The teachers are all very jealous of our new classroom, freshly decorated and furnished. The children chose the colours, yellow and pale turquoise, and have quickly made the room their own.
We now have the huge responsibility of planning our new ICT provision. Whilst being very excited at the prospect of a new ICT suite and more classroom computers we have to make sure that this will take us forward and contribute to the future development of the school.
As you can see, there are exciting times ahead.
Yours faithfully, Monica Gibbs Headteacher.

***************************************************
Elmsett Pre-school Playgroup

At Preschool we aim to plan and provide activities that are play based, where children learn and develop in their own unique way supported by staff. The importance of play-based approach is emphasised in THE EARLY YEARS FOUNDATION STAGE (EYFS) framework for children in all early education setting, including preschools, nurseries and reception classes.

Karen Craig has attended a letter and sounds course and is attending an observation & assessment workshop (all courses are emphasising the importance of children learning through play based activities right though to the end of reception class) and is due to attend training in Autism, Asperger syndrome & Semantic pragmatic Disorder. Speech & Language Disorders in children and Attention Deficit Hyperactivity Disorder (ADHA).

Emma Hughes has completed her first aid training, food hygiene and is due to do her safeguarding training.

This term the children have been learning about Animals past and present, so far we have covered Dinosaurs and Farm Animals. In addition we also covered Chinese New Year where the children tasted different types of Chinese food for snack and made dragon masks and enjoyed taking part in a dragon dance to Chinese music. Over the next half term the children will be learning about Jungle animals, Pets and Mini Beasts through a range of activities; we will also be covering Mothers day and Easter.
Stepping Stones
Come join our friendly parent, baby and toddler group on a Wednesday morning, 9.15-11am at Elmsett Methodist Church. March activities:
Wed 4th March - Paints and printing fun.
Wed 11th March - play doh fun cars and ride ons.
Wed 18th March - Making Easter pictures and cards.
Wed 25th March - Baby gym
***********************************************
Do you dare take on St Elizabeth Hospice's Great Xscape?

St Elizabeth Hospice is inviting teams of four people to sign up for the Great Xscape on Saturday 21st March. Teams will be blindfolded, driven to a secret location in the Suffolk countryside and not told where they are or the quickest way to get back. How you return is up to you!
Teams are not allowed any help from friends and family and will be without money, mobile phones, navigational equipment or even a map so a good sense of direction will certainly help. Once at the secret location there will be a buffet to recharge your batteries and a raffle. There will also be a prize awarded to the team who make it back in the quickest time and for those who wish to take the challenge a step further, there will be a prize for the best fancy dress.

To download a registration form, please visit our website www.stelizabethhospice.org.uk, contact the fundraising team on 01473 723600 or email fundraising@stelizabethhospice.org.uk

***********************************************
Climbing new heights at Leisure Centre

A new climbing wall was opened offically on February 25th at Mid Suffolk Leisure Centre.The purpose built bouldering wall, which will be built into one of the existing squash courts, has been designed with a combination of curved shapes and menacing overhangs, as well as a mix of overlaps, arêtes and grooves. Bouldering is a fast growing sport in its own right, and involves lower level climbing with the emphasis upon technical skill.

The existing bouldering wall will be converted into a traverse wall, for climbers to warm up on before using the top roping wall or the new bouldering wall. There will also be a new higher section installed on the main top roping wall so it will now be up to eight metres high. The wall has been funded by Mid Suffolk District Council, working in partnership with SLM who operate the facility.

Anyone interested in doing a beginners course or having private tuition should contact the Leisure Centre for further details on 01449 674980.


Somersham Baptist Church
What happens at the 10.00am Prayer Meeting?
A regular group of up to 14 meet in our chapel conservatory. The prayers offered are our own personal creation, but not all present offer spoken prayer. To help focus our prayers a short bible passage is read with a brief comment.
Our first prayers are offered in praise and thanksgiving to God, then turn to various ministries that we are involved in, whether in the Church or further afield. We particularly pray for those involved in missionary work, Christians who suffer persecution for their faith, and national and international crisis.
A short time is spent sharing our personal concerns then pray for each other, and we conclude our prayer meeting in asking the Lord to bless the remainder of our meetings before breaking for refreshments.
You are always welcome to see what happens at our meetings, why not just call in for the prayer meeting this month.
Mothers Day Service 22nd March at 10.00am

We are joined by St Mary's Parish Church as we celebrate God's wisdom in placing us in families with loving mothers, do come along with the family.
Regular Sunday Morning Programme (You are welcome to join us for all or part of the morning).
10.00-10.30 Prayer Meeting
10.45-11.15 Bible Study (Communion 1st Sunday)
11.30-12.00 Worship
12.00-12.30 Sermon
Other Meetings
Children and Young People (During term time)
Wednesday Club: 6.30-7.30pm for primary school children; 14+ Friday's: 8.00-9.30pm Year 9 upwards.
Meetings for Ladies:
Women's Fellowship: 2.30pm Friday 13th.
Friends and Neighbours: 7.45pm Monday 16th.
Contact Mark if you need transport.
Meetings are held at the Baptist Chapel, Chapel Lane, Somersham IP8 4QE.
Pastor Mark Newcombe, 01473 831940, mobile: 07930543583, email: m.newcombe940@btinternet.com
***********************************************************
Hadleigh Choral Society
4th April at 7.30pm
In St Mary's Church, Hadleigh

Mass in B minor by Bach

Colchester Orchestra, conductor Christopher Phelps

Tickets from Idler Bookshop, or on the door £10, Concessions £8, under 16s £2
CHURCH SERVICES in our 8 linked parishes

If you think there may be a mistake in the rota please contact your Churchwarden.
Please contact a Churchwarden if you think that there is a mistake in the listing. Thank you.
1st March Lent 1

| | | |
| --- | --- | --- |
| Family Communion by extension | 9.00am | Flowton |
| | | |
| --- | --- | --- |
| Holy Communion (Rev T Wilcox) | 9.30am | Willisham |
| Holy Communion (Rev T Wilcox) | 11.15am | Somersham |
| Morning Prayer | 11.15am | Battisford |
| Evening Prayer | 3.00pm | Barking |
8th March Lent 2

| | | |
| --- | --- | --- |
| Holy Communion by extension | 8.00am | Flowton |
| Family Service | 10.00am | Somersham |
| Holy Communion (Rev S Richie) | 10.00am | Bricett |
| Holy Communion | 11.15am | Barking |
| Family Service | 11.15am | Battisford |
| Evening Prayer | 3.00pm | Willisham |
| Evening Prayer | 6.30pm | Offton |
| | | |
15th March Lent 3

Holy Communion (Rev C Everett)
8.00am
Somersham
Family Service + Holy Comm. by ext.
10.00am
Offton
Family Service (Rev M Wainwright)
10.00am
Ringshall

Holy Communion

Holy Communion (Rev M Wainwright)
11.15am
Battisford
22nd March Mothering Sunday

| | | |
| --- | --- | --- |
| Family Communion Rev C Everett | 9.30am | Ringshall |
| Family Worship for all ages | 10.00am | Flowton |
| Joint service at the Baptist Chapel | 10.00am | Somersham |
| Morning Prayer | 10.00am | Barking |
| Holy Communion Rev C Everett | 11.00am | Offton |
29th March Passion Sunday
British Summer Time begins put your clocks FORWARD 1 hour

| | | |
| --- | --- | --- |
| 8 parishes communion Rev M Wainwright | 10.00am | Bricett |
5th April Palm Sunday

| | | |
| --- | --- | --- |
| Family Communion by extension | 9.00am | Flowton |
| | | |
| --- | --- | --- |
| Holy Communion Rev S Ritchie | 9.30am | Willisham |
| Holy Communion Rev S Ritchie | 11.15am | Somersham |
| Morning Prayer | 11.15am | Battisford |
| Evening Prayer | 3.00pm | Barking |