The next meeting of the Link committee is at 8 pm on Tuesday 16th March at Gunn's Farm. Any comments or suggestions you would like the committee to discuss should be given to the secretary on 658330 or email to margaret.laflin@zen.co.uk

The end of March will take us to the brink of the most important event in the Christian calendar, Easter. If there had been no resurrection of Jesus on that third day after his death, there would never have been any Christian belief. The death and resurrection of Jesus is the culmination of God's great covenant with humanity. From the moment Jesus stepped from his tomb, he initiated a change for the whole world because he proved beyond measure that our lives have an eternity that crosses the boundary of death. So began this momentous act of salvation.

The passion and resurrection of Jesus is a story of unfolding chapters that require us to engage with if we are to have a greater understanding of why this all took place and to deepen our relationship with Jesus. To follow the steps of Jesus from Palm Sunday when he entered Jerusalem until he re-appeared outside the tomb and spoke to Mary Magdalene brings a richness and depth to our faith.
To this end, from Palm Sunday until Easter Day there will be a service or activity every evening of Holy Week in one of our Churches.

Monday at Gt. Bricett 7.30pm, we will follow the last steps of Jesus from the moment Pilate condemns him to death; this is known as Stations of the Cross. I have known more than one person to be reduced to tears at a service of this nature, as the full impact of Jesus' suffering is laid bare.

Tuesday at Flowton 7.30pm, there will be a service of Taize, a time of song and meditation on what Jesus achieved for us.

Wednesday at Willisham Rectory 7.30pm, Janet and I are hosting a Jewish Passover meal (Hagadah). Numbers are limited to 20 people and booking a place can be done by telephoning me on 01473 657153. I already have some names on the list so book early if you want to come.

Maundy Thursday, is when Jesus had the Last Supper with his disciples; we will be holding Holy Communion with the stripping of the alter at the end of the service at Offton Church 7.30pm.

Good Friday, a workshop activity time for children is to be held at Flowton Church between 10.00 – 11.30am and a service of the Last Hour will be at Barking Church 2.00-3.00pm.

Saturday, a children's workshop takes place at Offton Church 10.00-11.30am and a Service of Light will be at Willisham Church at 7.30pm.. This is a very different form of when the worship newly kindled light of Easter is taken into a dark church.

Easter Sunday, Our Easter day will begin at 6.30am on Barking Tye where we will hold an informal Holy Communion at sunrise. If the weather is kind to us, it is an experience worth trying. There will also be a Holy Communion at 6 of our 8 churches for Easter Day (details will be in the April Link).

To attend a service on Easter day is an obligation every Christian person should do; to share the journey of Holy Week that leads to Easter is a discipline that I recommend to all even if you can only dip into some of it. Bernard


From the Registers

Farewell to Edwin William Russell Prentice of Somersham, who died on 13th Jan 2010. His funeral and burial took place on February 2nd at Offton Church.

May he rest in peace

***********************************

From our Reader:
As you read this, Nick and I are preparing to return to England after visiting John and Caroline and grandson Jasper in New Zealand, To date we have had some rain - parts of it torrential! and lots of sunshine - top temperature so far 30C We have visited places like Dunedin and Invercargill, seen glaciers and snow, waterfalls, temperate rainforest, and lots of other lovely wonderful things. We can see Lake Te Anau and mountains with snow on the top from John's house! Love to all, Mary C

Flowers and Cleaning Rota

Somersham
(No flowers in Lent)
April 4th, 11th Christine Jarrold + all help for Easter
Cleaning: Team C

Flowton
(No flowers in Lent)
April 4th, 11th Mrs Laflin + all help for Easter
Cleaning: Family Worship Group

Offton
(No flowers in Lent)
April 4th, 11th Mrs Peta Whiting
Cleaning: Mrs J Dickson

Willisham
7th March Mrs. D. Hill
14th, 21st March Mrs. R. Cage
28th March, 4th April Mrs. V. Large

Somersham Church Notes

We are invited to share in a joint service with our friends at the Baptist Church in Chapel Lane on Sunday 21st March at 11am.

Events for 2010

Our Summer Fete will be on Sat 10th July.
We will be having another Folk Evening in October—date to be confirmed.
At the end of the year we plan to hold for the first time a Christmas Tree Festival with the Bazaar on 27/28th November.

The answers to the Christmas Quiz can be found elsewhere in the Link. Out of the 23 returned, 16 were all correct. The nearest in the tiebreaker and therefore the winner is Mr R. Steward of Bramford. Congratulations to him and thank you to everyone who bought a copy. The quiz sheets raised £137 for church funds.

Residents of Somersham and the surrounding area would like to thank Keith and Bel Deaves for the many years they were village hall caretakers, both at the new hall and the old one! We wish them a very happy retirement and hope Keith's health improves.




I would like to thank everyone who sent us lovely cards – totally unexpected but so very very welcome. It was harder for me as, though I still have a husband and Paul still had a father, I could not get through to Fred that we had lost our dear son. Dementia is a terrible affliction. Thanks to Mark who came at the exact time of Paul's funeral to offer prayers and readings. I could close my eyes and, in spirit, be with Paul's brother and four sisters who were at his funeral in Finland. Once again thank you all.

Mrs Joy Pryke and Fred





Somersham Parish Council

Parish Council meetings

You are very welcome to attend any meeting of the parish council which, unless stated, commence at 7.30pm in the Village Hall.

Wednesday 3rd March 2010
Wednesday 7th April 2010 (Annual Parish Meeting)
Wednesday 5th May 2010 (Annual Parish Council Meeting)

Can You Help?
For some years the parish council has been pressing the county council for some form of speed control through the village, particularly at Pump House Corner and the Chapel Lane/Hall Lane junction. Councillor Julia Truelove has also been concerned at the speeding issue and has worked hard to bring about a solution to this ongoing concern. Thanks to her efforts it now looks as if some funding will be available in the near future to provide electronic signing along Main Road.

In addition, the Speeding Working Group has also offered funding for a Community Speedwatch Scheme to operate in the village. This scheme is operated by volunteers who are able to commit approximately one hour each week. Volunteers will be fully trained by the Police in the use of a hand held speed gun and will work in groups of two or three at recommended locations. (It is planned to link the scheme with another village so volunteers will not be working in their own area).

A team of a minimum number of six volunteers is needed. Although there has been some interest more volunteers are needed.

The Police are willing to hold an information session for anyone who is interested, so if you would like to know more please let us know and we will be able to put you in touch with the Police contact who will organise the information session.


Grit/Salt Bins
At one of its future meetings the parish council will be considering the provision of grit bins in the village. The spells of snow and ice this winter have caused problems in some areas. Grit provided in the yellow (or green) bins is for use on the footpaths and roads for the use of the community and is not intended for private driveways. People who take the grit for their own personal use could be putting lives at risk as the county council only rreplenish grit on their planned rounds. The parish council would appreciate your co-operation in ensuring the grit is only used for the purpose it is iintended.

On the other hand the parish council would be pleased to hear from you if you have a location that in your opinion would benefit from the provision of a gritbin. location that in your opinion would benefit from the provision of a grit bin. Suggestions will be brought forward to the council's attention when consideration of grit bins is on the agenda.

Annual Parish Meeting
The parish council is delighted that Colonel David Turner, current Station Commander at Wattisham Airfield has agreed to speak at the Annual Parish Meeting which takes place at 7.30pm on 7th April in Somersham Village Hall.

Under the command of Colonel Turner Wattisham Airfield has taken steps to integrate more closely with its neighbouring communities and has recently offered the use of its sporting and leisure facilities to local youth organisations, which is a wonderful opportunity for our youngsters to use first class facilities at the airfield.

Colonel Turner's presentation will be the first item at the Annual Parish Meeting and residents from our neighbouring villages would be very welcome to join us. Following this various organisations will be giving their annual reports and as this is not a convened meeting of the parish council it is your opportunity to let us know your views on what you would like to see in Somersham for the future.

National Grid Consultation
The parish council hopes that many of you took the opportunity to visit the exhibition by the National Grid which was held at the village hall last December. The parish council appreciates the increased demand for electricity, but has expressed its disappointment to National Grid that burying whole, or part, of the line was not sufficiently explored.

Council Vacancy
Somersham Parish Council has a vacancy for a councillor. Applications are welcome from anyone aged 18 or over who is on the electoral register. The only mandatory duty of a councillor is to attend meetings of the parish council, but it gives councillors an opportunity to become involved in community life. With the changes currently taking place in local government there will be a greater opportunity for parish councils to take on additional powers if they so wish. If you would like further information on the role of a parish councillor please contact any of the current councillors or the clerk.

Janet Clarke Tel. No. 01473 830398
Clerk to the Council E-mail: janetinclaydon@aol.com

Baby Poppy
Sarah and Stephen would like to thank all those that sent them good wishes cards and gifts on the birth of their daughter Poppy Erin 9th January 2010.
Thank you also from Grandparents Christine and Michael for all the cards and good wishes. Family all doing well.

Lost and Found
When staying in Somersham in January, Eddie Fagg (who lives in France) lost his camera, possibly when out walking his dog and taking pictures in the snow. It might have been lost in the fields close to the village. If you have found a camera please contact Pat Woolhouse (831080).

Kate and Steve Dines of Sugarloaf Cottage, Somersham have been looking after an all-black cat since the autumn. While they are happy to give it a home, they are conscious that perhaps someone is missing a much-loved pet. He is very friendly and it is clear he has been well looked after. Perhaps someone has moved away and the cat has tried to find his way back. If you think you know who the cat may belong to, please contact Kate & Steve on 658487.

Somersham & District Gardening Club

Monday 8th March 7.30 pm
HANGING BASKETS
BY
IAN BAKER
FROM
HOME MEADOWS NUSERY
MARTLESHAM

Preceded by a short A.G.M
In Somersham Village Hall
Members free
Visitors and guests welcome
Entrance £1-00
Raffle and refreshments available






FRENCH CONNECTION
SOMERSHAM/CHALLAIN LA POTHERIE VILLAGE LINK
*************
NEXT VISIT TO CHALLAIN-LA-POTHERIE
30th APRIL—3rd MAY 2010

Coach travel from Somersham – stay with host families

Our next visit to our link village in the Loire Valley of France will take place over the first spring Bank Holiday. Total cost for the weekend will be approximately £80 per person and includes travel, accommodation, all meals and entertainment.

We will be pleased to see again those who have been before and welcome new people to join with us on our exchanges. If you are interested in joining us for the visit then please contact one of the following:

Gill Fordham: 831529; David Haughton: 831511;
Janet Hodge: 832296; Pat Woolhouse: 831080

Somersham Community Shop

Good news!

Following on from February's update, we are pleased to advise that the Environment Agency have written confirming that all issues have now been resolved with the site of the shop. Now we can proceed to submit the planning application. (Which was done beginning February.)

We have been promised funding from Suffolk County Council, Mid Suffolk District Council, Somersham Parish Council, COMMA Aggregates and are now applying to the Big Lottery Fund and Awards for All. Also more good news we are now VAT registered.

The shop has been set up as a Community Interest Company which essentially means that any surplus profit can be used for the benefit of the community. There will always be an opportunity for any member of the community/wider places to be able to play their full part in the CIC and we would welcome subscribers to non-dividend-earning shares

Please phone any of the steering group members below if you have any questions, comments. Plus, if anyone would like to volunteer please get in contact with one of us.

Gavin and Janet Hodge – 832296 Terry Fordham - 831529
Geoff and Barbara Tottle – 830867 Richard Browne – 831321
Anne Macfadyen – 831288 Stephen Bullard – 831439
Graham Amis - 834094

Here are the answers to the Somersham Christmas Quiz sheet:

Knowing me knowing you - Abba The wonder of you - Elvis Presley
You wear it well - Rod Stewart Whiter shade of pale - Procol Harum
The boy does nothing - Alesha Dixon I will always love you - Whitney Houston
Teenage Kicks - Undertones The Long and winding road - Beatles
The sound of silence - Simon & Garfunkel These boots are made for walking -Nancy Sinatra
White Christmas - Bing Crosby Knock knock who's there - Mary Hopkin
Like a prayer – Madonna
I guess that's why they call it the blues - Elton John
Warrick Avenue - Duffy Wonderful tonight - Eric Clapton
Walk of life - Dire Straits Little Red Rooster - Rolling Stones
Human – Killers I remember you - Frank Ifield
Chasing pavements – Adele Leaving New York - REM
Sound of the underground - Girls Aloud Can't take my eyes off you - Andy Williams
Take on me - A-ha Bend me shake me - Amen Corner
Morning has broken - Cat Stevens Stay another day - East 17
I think we're alone now – Tiffany Everything I do I do it for you - Bryan Adams
Chasing cars - Snow Patrol Millennium - Robbie Williams
Parklife – Blur This charming man - Smiths
How deep is your love - Bee Gees New kids in town – Eagles
I saved the world today – Eurythmics You cant hurry love - Phil Collins
Behind a painted smile - Isley Brothers Halfway to paradise - Billy Fury
Good golly miss molly - Swinging Blue Jeans
Spinning around or Sail Away - Kylie Minogue or David Gray
Driving home for Christmas - Chris Rea Leave right now - Will Young
Do you want to know a secret - Billy J Kramer
You don't have to say you love me - Dusty Springfield
Born to run - Bruce Springsteen Sound and vision- David Bowie
Stop in the name of love – Supremes Unchained melody - Righteous Brothers
Babylon or Breathe / Butterfly - David Gray or Kylie Minogue
Say you'll be there - Spice Girls Lady in red - Chris de Burgh
Heal the world - Michael Jackson One more night - Phil Collins
American Pie - Don McLean
You'll never walk alone - Gerry & the Pacemakers
That'll be the day - Buddy Holly Merry Xmas everybody - Slade
Here you come again - Dolly Parton
I'll do anything for love (but I won't do that) - Meatloaf
Holding back the years - Simply Red Cracklin' Rose - Neil Diamond
I'd like to teach the world to sing - New Seekers Come away with me - Norah Jones
Local boy in a photograph - Stereophonics (sorry, this should have been "the photograph")
Everybody changes – Keane Message in a bottle - Police
When you're in love with a beautiful woman - Dr Hook
America – Razorlight Fight for this love - Cheryl Cole
Killing me softly with his song - Roberta Flack
Puppet on a string - Sandie Shaw When I need you - Leo Sayer
Secret Love - Kathy Kirby Greatest day - Take That
When you say nothing at all - Boyzone
(They'll be blue birds over) The white cliffs of Dover - Vera Lynn
We're all going on a summer holiday - Cliff Richard
White Flag – Dido We've only just begun - Carpenters
I just called (to say I love you) - Stevie Wonder
Don't look back in anger – Oasis Pretty flamingo - Manfred Mann
Yellow – Coldplay Love is all around - Wet Wet Wet
My baby just cares for me - Nina Simone Three times a lady – Commodores
Perfect Day - Lou Reed The boat that I row – Lulu
What a wonderful world - Louis Armstrong My way - Frank Sinatra
Nine million bicycles - Katie Melua I'm Mandy fly me - I0CC
We are the champions - Queen Nights in white satin - Moody Blues
I walk the line - Johnny Cash Not ready to make nice - Dixie Chicks
Girls just want to have fun - Cyndi Lauper

*********************************************************************
SOMERSHAM PRIMARY SCHOOL

A slight feeling of déjà vu at the time of writing on the cusp of half term - here we are with a scene like a leftover Christmas card!. Fortunately we only had to close the school for one day when the weather was at its most treacherous in early January but the radio stations confused many by being slow to announce closures and even giving out the wrong information! At least we know we can consult our new school learning platform (VLE) on which our Head posts vital information.

January saw Squirrels participate in a multi-skills festival at Claydon High school while in February Rabbits joined other pupils from the Claydon pyramid in a Badminton festival. Never ones to miss out on a sporting chance, the Hawks have enjoyed Netball on Monday lunchtimes as well as Mr Marshall's Tag Rugby club after school.

Many younger pupils who had never experienced Tag Rugby (I'm told it involves Velcro?) have had a chance and now caught the bug. Claire Lane, our musical Governor continues to run the hugely popular Friday clarinet club with Senior Teacher Miss Knowles and French Film club returns after the break. Superbe.

The Hawks dived straight into a project on rivers, exploring the Amazon and rising to the challenge of creating a shelter to withstand water, wind and a heavy weight; pupils were seeing carrying all sorts of imaginative contraptions into the playground!

Rabbits turned their attention to the Second World War, particularly the experiences of evacuees. As part of the new school homework scheme their choice of project was to create a model, write a diary or produce annotated drawings to support their research. Authors like Michael Morpurgo and fiction set in the Blitz have inspired the class. Relatives have rummaged in attics and sent children in with precious ration books, gas masks and other relevant memorabilia to show – all hugely appreciated!

The Suffolk snow set a timely backdrop for the Squirrels' study of animals in Arctic climates and many parents are now attuned to characteristics of the Arctic fox and the tricky job a penguin has of incubating an egg. While deer are regularly spotted in the Flowton fields we'll be sure to let you know if there are any live sightings of the another creature studied this term – The Gruffalo!

Next time we hope to tell you about our 'Friendship bench' but until then, if anyone wishes to visit our school please contact the Secretary on: 01473 831251 or email: admin.kfk@e2bn.net

Flowton Notes


We will be having another popular workshop in Flowton church on Good Friday, 2nd April from 10 –12 (popular with parents as well as children!) We will decorate the Easter Garden, have some activities and a story and there will be coffee and fruit drinks and hot cross buns. We will look forward to seeing you there, with a specially warm welcome for any who are joining us for the first time.

Regulars of the Village Coffee Drop In will be pleased to be meeting again for the first time since December on Wednesday, 3rd March. This month we are responding to an appeal from the Diocese for parishes throughout the county to hold a 'Big Brew' event serving Fairtrade tea and coffee.We look forward to seeing you at any time – and for any time you can manage – between 10 and 12.

Friends of Maureen Goodess will want to wish her a speedy recovery to full health and strength after her recent spell in hospital, Our thoughts and best wishes are with her and John.

Advance notice of the Christian Aid Sponsored Walk in Ipswich which will take place on 17th April. Last year 5 or 6 Flowtonians did the walk and had a most enjoyable morning with a break for coffee on the waterfront and the bonus of a nightingale singing beside the river within a stone's throw of the Ipswich railway station! We are hoping more friends will want to join us this year so make sure and put the date in your diary. More details next month.

On Friday, 5th March at 7.30 pm in the Vestry there is a meeting to dot the i's and cross the t's of plans for our forthcoming Flower Festival and Open Gardens Weekend. Do be there if you are involved in any way or can offer help.

FLOWTON OPEN GARDENS & FLOWER FESTIVAL

SATURDAY & SUNDAY
19 & 20 JUNE

Discover the hidden gardens of Flowton!
View the Flower Festival –"Countries & Counties" theme!
Take part in various exciting activities!
Enjoy lunch, cream teas & other refreshments!

All available to following programme:
10am – 5pm Flower Festival in Church
12noon – 2pm Lunch in churchyard
12noon – 5pm Gardens open
3 – 5pm Cream teas served

Entry on arrival: £4 for both days
(accompanied children free).
Lunch, refreshments & activities extra.

Proceeds in aid of St Mary's Church, Flowton
& East Anglia's Children's Hospices
Contact: 01473 658335 or 658522
www.flowtonopengardens.co.uk

Come & join us in our gardens – & bring your family!

The

BIG BREW

serving Traidcraft products at Flowton's 'Village Coffee Drop In' on Wednesday,
3rd March between 10 and 12 o'clock

Everyone welcome

Join us for a warm welcome and a fairtrade cuppa





Somersham & District Community Association

Doesn't time fly? I cannot believe that it is time yet again to remind everybody that the next meeting of the S&DCA will have a double agenda – the AGM and the first General Meeting of the next term. The AGM will be held on the 25th March in the Pavilion at 7.30pm and all interested parties are welcome. Any member of any of the village associations and clubs who has been elected to speak on their behalf is very welcome indeed and is automatically given a vote on the proceedings. Likewise anyone with an interest in the community and the facilities provided on the playing field, or ideas on how they can be improved can come along also. As with all these things, none of it could happen without willing volunteers and these will be more than welcomed. The playing field facilities have been very well used since their installation and are a credit to the hard work and perseverance of those who raised the money and continue to support and maintain them.

Talking of volunteers the litter-picking rota is working satisfactorily. If only the litter louts would work as hard to prevent the job being necessary it would be wonderful. Talking of wonderful, there is an unsung hero/heroine who has been clearing up the car park where litter is often ankle deep. The clearance was noticed way back in November and grateful thanks were Minuted then. The sec. was asked to publicly acknowledge this in the Link and as usual got the Christmas period publishing dates muddled up. So a belated but heartfelt thank you to the public spirited person who has been clearing up all the mess.

Not much else is happening at the moment; quite a bit of maintenance is waiting on drier warmer weather, the drainage of the new pitch is working very well and the resident mole population has taken itself elsewhere for the time being. Our volunteers can make the most of the quiet before the spring comes and wakes us all up.
Nicky Heming

STOWMARKET CONTACT CLUB

Don't be lonely – join our club!

We meet every Monday and Wednesday.
Come to as many or as few meetings as you wish.
Our activities range from just a cup of coffee and a chat,
to shopping outings, visits to places of interest, theatre, etc.
Don't drive? Don't worry –
we have drivers who will pick you up –and even take you home!!

Interested?

Ring: Mary Woods on 01473 730283
Or Audrey Thomas on 01449 781310


OFFTON CHURCH NEWS

The winter weather took its toll on planned events at Offton Church, and the Magical Musical Moments (MMM) concert that had been arranged for 9 January had to be postponed. This concert has been re-scheduled for Saturday 20 March. The programme includes two classical quartets – one strings and one vocal – plus Offton's very own troubadour, Ted Sampson. (The big question is: Will Ted have yet another version of the Offton Song to sing?) But before that, there is another MMM concert to be held on Sunday afternoon 21 February when the audience will thrill to the sounds of the internationally known singers of Coppella Neerlandica and their programme of ancient passion music. All details can be found on their web site http://www.onesuffolk.co.uk/magicalmusicalmoments and at other places locally and in this magazine. Tickets are available from Nigel Coleman Tel: 01473 657191.

A St Valentine's Supper-in-Church will be held on Saturday 13 February, just after this article has to go to press. A report will appear in next month's issue of the Link.

On Easter Saturday 3 April from 1030 – 1200 hrs, Peta Whiting will be holding another Children's Workshop similar to the highly successful one that which she organised at Christmas. All those parents and children who attended the Christmas workshop will want to come to this Easter event, and all other children in the local parishes will be made most welcome.

Looking further ahead, on Saturday 17 April at 7.00 pm, author and broadcaster Mr Roy Tricker, who is an expert on Suffolk churches, will be giving a talk titled 'In Praise of Churches'. Entry will cost only £5, and this will include a Cheese and Wine interval. This is a rare chance to find out about the many local churches in our region.

An Animal and Pet Blessing Service will be held on May 9th at 3pm. This will be followed by our annual Fete to be held in the church grounds on Saturday 12 June at 2.00 pm.

Finally, all the church services leading up to Easter are listed at the back of this magazine. We hope that there is something in our programme of events that will entice everyone in the parish to come to their local church.

Church Fact File
Offton Church is very fortunate to have a full set of eight church bells, but this did not happen by accident; rather by a great deal of effort. Half a century ago, there were just five bells at Offton (still more than most other rural parish churches). Then a local band of enthusiasts, led by a Mr Gilbert Goodship, managed to raise sufficient funds to provide a sixth bell. This new bell was dedicated on 31 July 1959. Between 1967 and 1977, bell ringing waned, and it took the arrival in the benefice of Mr Brian Whiting, an enthusiastic bell ringer, to once again pick-up the mantle. Looking at the four parish churches in the local benefice at that time, Somersham (where Brian had taken up residence), Offton, Willisham and Flowton, only Offton had sufficient bells for traditional ringing. Somersham had two bells, and Willisham and Flowton just one bell each. A bell-ringing group was formed, and a commitment by the PCC to increasing the ring to eight was taken. There followed much local fund raising to achieve the goal set by the Bell Fund. The treble bell from the redundant church of St Peter in Ipswich was donated. This bell was originally cast by John Darbie in 1682, and re-cast by Alfred Bowell in 1902. It was now to be re-cast again, this time by John Taylor, but on the condition that the inscription and Bowell's founders mark was reproduced in facsimile. A second bell was also cast at the same time, and both were dedicated by the Archdeacon of Ipswich the Venerable Jeremy Walsh, and the local vicar the Reverend John Potter, on Sunday 15 May 1983. At last, Offton had its full peal of eight bells.

The church tower's ringing chamber probably dates from the 14th century, and the eight bells cover a period of around 500 years. The earliest bell, the sixth, dates back to the late 15th century, and was cast at the mediaeval foundry at Bury St Edmunds. Whilst of some historic interest it is unfortunately of poor tonal quality and mars the overall sound. It would be lovely if one day we could think about replacing it. The tenor bell, which dates from 1700, weighs nearly 430 kg.

Church bells sometimes have inscriptions. At Offton these are:
Treble 'HOLINESS TO THE LORD'
BOWELL & SON FOUNDERS IPSWICH 1902
RECAST JOHN TAYLOR & CO LOUGHBOROUGH 1983
2.2.14 in Bb
Second 'RING ME TO THE GLORY OF GOD'
JOHN TAYLOR & CO LOUGHBOROUGH 1983
2.3.10 in A
Third 'I CALL PLEASE COME'
JOHN TAYLOR & CO LOUGHBOROUGH 1959
3.0.18 in G
Fourth THOMAS GARDINER SUDBURY FECIT 1735
3.2.3 in F
Fifth HENRY PLEASANT MADE ME 1700
3.3.23 in Eb
Sixth SANTA MARIA ORA PRO NOBIS
4.2.16 in D
Seventh JOHN DARBIE MADE ME 1667
4.2.20 in C
Tenor HENRY PLEASANT MADE ME 1700
8.1.18 in Bb
The figures represent the weight (cwt, qrts, lbs) and are followed by the musical note.

One of the joys for people living in Offton is to be able to listen to the traditional church bell ringing group, still led by Brian Whiting, practising on most Tuesday evenings, and ringing before each Sunday service and on 'special' local days to herald events and on some national days.

The bells are very fine and are sought by visiting bell-ringers.
Indeed, there will be visiting bell ringers coming to Offton this Spring:
Tuesday 13 April 1100 – 1200 hrs
Saturday 1 May 0940 – 1020 hrs
Tuesday 11 May 0945 – 1030 hrs
We hope that you enjoy their efforts!

If you would like to learn to ring and become one of the bell ringing team please contact Brian on 01449 67766.

MAGICAL MUSICAL MOMENTS

Adverse weather conditions were the cause for the cancellation of the much anticipated New Year concert. It was not easy to find a new date that suited all musicians involved.

Saturday 20 March at 7.30 pm

NEW BURLINGTON QUARTET

TED (no Josie, sorry)

ACAFELLA

This concert will now be the 21st and have a festive flavour!
If you wish to rebook, please do so asap.

Seats at £12.50 including wine & refreshments
are available from
Nigel Coleman 01473-657191
nrjcoleman@hotmail.com
&
www.onesuffolk.co.uk/magicalmusicalmoments

Chernobyl Children's life Line; Registered Charity No 1014274

SATURDAY 5th & SUNDAY 6TH JUNE
CHAPEL LANE SOMERSHAM

MAMMOTH TRASH, TREASURE & JUMBLE SALE
We are now collecting any TRASH, TREASURES or JUMBLE that you might like to donate – even small bits of furniture. So if you are about to have a SPRING CLEAN please think of us.
Items can be dropped off at 5 Chapel Lane, or The Glebes, Hall Lane, Somersham where they can be stored in readiness or please ring Heather on (01473) 830068 or Angie on 01473 831422 to arrange collection.


Although we will soon be collecting clothes for the children coming over in this year's group, I was wondering if anyone might have some clothing suitable for younger children, aged 3 to 6 years.

I recently watched a film called Chernobyl Heart, which shows footage of Baby Orphanage Number 1 in Minsk. The children that are abandoned because they have been born with birth defects end up here and whilst as a Charity we do not provide Aid as such, Kevin and I recently sent back some clothing for these children and would like to be able to send some more shortly and with our group when they return in August. This Orphanage did not exist before the Chernobyl disaster, therefore it is generally agreed that all of the children here are only so as a direct result of Chernobyl.

I think we are only looking for "indoor" clothes, as I doubt very much these children ever go outside.
If you have anything you think might be suitable please let me know, am happy to arrange collection or if you are passing, please drop into the Charity Shop with a note on them for me rather than the shop.

Many thanks Elizabeth

WILLISHAM CHURCH NOTES


Church Services
In addition to our usual services there will be a Service of Light on Easter Saturday, 3rd April, at
7-30 p.m. This service will be taken by Rev. Bernard Rose.

Social Events
The village walk, organised by John Minns, will take place on Saturday, 8th May, and will start at Chapel Farm, Ringshall at 5-30 p.m. The walk will end at Chapel Farm and everyone taking part is warmly invited to Hollytree Cottage, Derrick Hill, Willisham, as usual, for refreshments.

Planning is well under way for our Open Gardens Event on Sunday, 6th June. There will also be flower displays in the church. Lunches and teas will be available and more details will be given at a later date.

Annual Church Meetings
These will take place on Tuesday, 13th April, at
7-00 p.m. in Willisham Church.

Friends of Somersham School

Forthcoming Events:

We have decided already on the theme for this year's school Summer Fete- we will be joining in the World Cup fever, and putting on a football world cup fete! As usual, all the stalls and games will be themed appropriately, based on the participating countries.

This year, we are offering the opportunity to hold your own stall at the fete, for £10 a pitch, and whatever you take on the day is yours. You will need to bring your own table. Please contact me to reserve a pitch. The date is set for Saturday 26th June beginning at 1.30pm.

We will also be holding another of our very popular Archive Film Evenings, in the village hall showing a selection of old local films. The event will follow a similar format to previous years, with doors opening at 6.30pm to allow an opportunity to catch up with friends before the films start. The film show will begin promptly at 7.30pm. Light refreshments will be included in with the price of £6 (£3 for children). John and Leita Minns have again very kindly offered to organise the sale of tickets. Booking is essential; you can reserve your tickets with John or Leita on 01473 830623.

F.O.S.S. are putting on a school disco for all the children in early March with Cowboys & Indian's fancy dress.

News:

F.O.S.S. are the proud sponsors of the School's Easter Panto production this year- we can't wait to see what they have in store for us!

We have funded the renewal of the 'First News' Subscription - a newspaper for children, which is very popular.

We will be looking to make a purchase of some new outdoor furniture as the weather gets warmer with some of the money we raised last year. If you are able to make any local recommendations, please contact the school.

With the money raised from the Christmas Shopping Evening, we have been able to donate £500 for books for the school library, many thanks for all your support.

F.O.S.S. would like to say a huge, huge thank you to James Bertolla's family (Squirrels class), who have made us a very generous donation indeed.

What we collect:

We collect all of the supermarket tokens and old mobile phones, which you can drop into the school.

Dates for your diaries:

Archive Film Evening- Late April/ Early May (exact date TBC) 6.30pm

Summer Fete- Sat 26th June 2010 1.30pm

Contact: Clare Davies 832569 or clare.davies@suffolk.gov.uk

Hadleigh Choral Society

Concert

at Snape Maltings Concert Hall
on Saturday 27th March at 7.30 pm.

featuring
Orff: Carmina Burana
Brahms: Piano Concerto No. 1
(soloist John Lill)
Finzi & Ireland

Tickets (£18, £15, £12)
available from Sally Caston (831352)
or box office: 01728 687110

PYLONS AWAY!
FLOWTON JOINS GROTON PYLON ALLIANCE

National Grid requires a new 400kv overhead line from Bramford to Twinstead near Sudbury to take care of the new electricity generation planned for East Anglia. Four possible corridors are proposed. Two of them (Corridors 3 & 4) require brand new pylon lines & pass immediately south of Flowton. Flowton has joined the other 17 villages which make up the Groton Pylon Alliance. The Alliance is strongly opposed to yet another line of pylons desecrating our beautiful Suffolk countryside. It therefore opposes these two corridors & supports Corridor 2 which requires no new pylon line, but only the raising of the height of one existing one.

The Alliance itself & individuals in the villages have been making their views clear during the consultation period which ended on the last day of February. The Alliance has taken professional advice in putting together our case. This has been expensive & is being afforded mainly through donations from individuals.

If you would like to donate to help keep Suffolk as free as possible from yet more pylons, contact Graham Fawcus (01473 658335) or
www.groton-pylon-alliance.co.uk.

Festival of Angels
St Peter's Church, Elmsett on 13th/14th March from 11.00am – 5.00pm.
A celebration of angels and their place in religion and mythology.

* Whatever our faith, angels hold a special place in our hearts.

* These spiritual beings can bring us comfort, hope, inspiration and assistance.

* Anyone can encompass their mystic and mythic power to bring about valuable and rewarding change in their lives.

* It is not necessary to believe in the literal reality of angels to feel their power, but by using our imagination we can create a positive force for help and feeling.

Light refreshments – soup & rolls, tea/coffee & cakes, served all day. Chocolate tombola and raffle.

Saturday 13th at 7.30pm: Cheese and Wine. Tickets £7.50 available from 01473 658743 or 822723.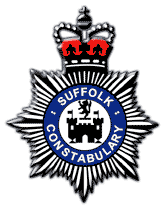 Mid Suffolk South Safer Neighbourhood Team
131 High Street, Needham Market, Suffolk, IP6 8DL.
01473 613500
midsuffsouth.snt@suffolk.pnn.police.uk
(Please always remember to dial 999 for an emergency)
http://www.onesuffolk.co.uk/safersuffolk
Hello,
I hope everyone has had a pleasant start to 2010! The main bit of news from the SNT is that PC Dave Clark's replacement is due to join the team in March. PC 255 Tina Fairness will be joining us from Bury Rural SNT. PC Fairness has worked for Suffolk Constabulary since 1987, recently working as a Response Officer based at Stowmarket.
Local Crimes reported in January:
Somersham – Suffolk County Council Radarlux Speed Sign damaged
Offton – theft of fuel from Motor Vehicle at Marshmoor Park
Willisham – No crimes reported
Flowton – No crimes reported
Tasking Meetings
Come along and meet members of the local policing team and help us decide out priorities for the up coming months – or just come along for a chat.
18/3/10 - Needham Market MSDC Offices Lecture Theatre 6.30pm
15/4/10 - Elmswell - Venue to be confirmed.
13/5/10 – The Parish Rooms, Stowmarket Road, Gt. Blakenham 6.30pm
Public Survey Results for Local SNT.
(*As of 12 November 2009, based upon 146 surveys from the Mid Suffolk South Safer Neighbourhood Team area.)
75.3% strongly/tend to agree the Police are dealing with the things
that matter to people in their community!
Partnership Working
60% strongly/tend to agree the Police and local council are dealing with
the Anti-social behaviour and crime issues in their area
Feelings of safety
94.5% feel very/fairly safe in their local area.
66.4% consider the local Police as excellent or good!
Police Direct
Police Direct is a high tech messaging service provided by Suffolk Constabulary, which is designed to bring you up to date information about crime and policing issues in your area.
We can send you information by email to your computer, by text to your mobile phone, or by leaving a message on your landline.
The service will give you a range of information relating to policing, which includes the following:Latest information on local crime, Warnings about bogus callers, Crime reduction advice, Updates from your Safer Neighbourhood Team. It's free to join Police Direct and you choose how you want to receive the alerts, via email, text or phone or any combination of these.
You can register up to three postcodes in total. This could be any of the following: Your home address, your work address, the address of a relative, a Marina, a Stable Yard, a Farm or even an Industrial Premises.
You can also register by telephoning 01473 613997 or contacting your local Safer Neighbourhood Team.
PCSO 3155 Sian Uttley
Save money and take up the energy challenge
From 4 February 2010, energy monitors will be available to borrow for free from all Suffolk libraries.
The scheme wants to help householders to reduce their electricity bills by showing them instantaneously from inside the comfort of their home, how much electricity they are using and what it is costing them in £s and pence. By raising awareness and changing behaviour, these devices typically save householders between £25 and £75 off a £500 electricity bill.
Tell us how much you have saved and what your top tips are and you will be entered into the monthly prize draw to win an energy saving 'Power-down' plug. Not only will you be saving money but you will help to create Suffolk as the greenest county.
So, take up the challenge today, and see who out of your friends and family can save the most.
For advice on how to reduce your energy usage, visit www.greensuffolk.org or call the Suffolk Climate Change and Energy Helpline 0800 0288 938 or you could follow us on twitter.com/greensuffolk
Somersham Baptist Church

One Voice: Global Poverty Prayer Week 1st to 7th March
International Christian charity Tearfund have partners linked with local Churches throughout the world seeking to make a difference. Last year over 1 million people had their lives transformed. Tearfund seeks to mobilise churches to pray consistently about poverty, to campaign for governments to act to end poverty, and to give so that more communities can be transformed. Tearfund projects include climate change, HIV, water and sanitation, and food security. Let us take time out to pray, campaign and give. For more details see www.tearfund.org
Passion for Life
At the launch meeting in Ipswich 43 churches were represented, all keen to share God's Passion for Life". God has so much passion for life he sent his own Son for the life of the world.
To hear of God's passion for you three main public events are being held
Friday 12th March 7.30pm at Stowmarket United Reform Church
Saturday 13th March 7.30pm and Sunday 14th March 7.00pm Ipswich Corn Exchange
With the Saltmine Theatre Company and Christian speaker Stephen Gaukroger.
Other events include a Paella Puddings and Jazz evening, Youth night, and a Men's breakfast. Contact Mark for more details.
During this season of Lent the Parish Church will join the Baptist Church in Chapel lane on Sunday March 21st at 11.00am, please join us.
Regular Sunday Morning Programme (You are welcome to join us for all or part of the morning).
10.00-10.30 Prayer Meeting
10.45-11.15 Bible Study (Communion 1st Sunday)
11.30-12.00 Worship
12.00-12.30 Sermon
Other Meetings
Children and Young People (During term time) Wednesday Club: 6.30-7.30pm for primary school children; 14+ Friday's: 8.00-9.30pm Year 9 upwards.
Meetings for Ladies:
Women's Fellowship 2.30pm Friday 12th March.
Friends and Neighbours: 7.45pm Monday 15th March.
Contact Mark if you need transport. Please note the new mobile number.
Meetings are held at the Baptist Chapel, Chapel Lane, Somersham IP8 4QE.
Pastor Mark Newcombe, 01473 831940, mobile: 07958 830103, email: m.newcombe940@btinternet.com

HOSPICE NEEDS YOUR OLD FURNITURE
Donations of good quality second-hand furniture are urgently needed to sell in the St Elizabeth Hospice shops.
If you are thinking of buying a new sofa, table, cabinet or chairs, drivers will come and collect your old one, if it is suitable, even on Saturdays.
Furniture sold in St Elizabeth Hospice shops raises money to fund services for patients, their families and carers.
If you have furniture to donate please call 01473 744080 for more details, or perhaps keep this number handy for when you have something to donate in future.
CHURCH SERVICES in our 8 linked parishes

If you think there may be a mistake in the rota please contact your Churchwarden.
Please contact a Churchwarden if you think that there is a mistake in the listing. Thank you.
7th March Lent 3

| | | |
| --- | --- | --- |
| Family Service | 9.00am | Flowton |
| | | |
| --- | --- | --- |
| Willisham + Offton Eucharist | 9.30am | Willisham |
| Eucharist | 11.15am | Somersham |
| Morning Prayer | 11.15am | Battisford |
| Evening Prayer | 3.00pm | Barking |
14th March Lent 4 Mothering Sunday

| | | |
| --- | --- | --- |
| Eucharist | 8.00 am | Flowton |
| | | |
| --- | --- | --- |
| Eucharist | 9.30am | Bricett |
| Family Service | 10.00 am | Somersham |
| Eucharist | 11.15am | Barking |
| Family Service | 11.15 am | Battisford |
| Evening Prayer | 3.00pm | Willisham |
| Evening Prayer | 6.30pm | Offton |
21st March Lent 5 Passion Sunday

| | | |
| --- | --- | --- |
| Eucharist | 8.00am | Somersham |
| Family Service | 9.30am | Barking |
| Family Service | 10.00am | Offton |
| Somersham Baptist Church (Joint service) | 11.00am | |
| Eucharist | 11.15 am | Battisford |
| Evening Prayer | 6.00pm | Flowton |
28th March Palm Sunday

| | | |
| --- | --- | --- |
| Eucharist | 9.30am | Ringshall |
| Family Worship | 10.00am | Flowton |
| Eucharist | 11.00am | Offton |
| Evening Prayer | 3.00pm | Barking |
| Evening Prayer John Andreason | 6.30pm | Somersham |
Services in Holy Week
Monday 29th March

7.30pm Gt. Bricett Stations of the Cross Rev. B. Rose
Tuesday 30th March
7.30pm Flowton Taize service Mary Carter
Wednesday 31st March
7.30pm The Rectory Passover meal (Hagadah) Bernard and Janet
Maundy Thursday 1st April
7.30pm Offton Eucharist and Rev. B. Rose
Stripping of Altar
Good Friday 2nd April
10–11.30am Flowton Children's Workshop Mary Carter
2.00-300pm Barking Last Hour Worship Rev. B. Rose /
Michael Hodgson
Holy Saturday 3rd April

10-11.30am Offton Children's Workshop Mary Carter /
Peta Whiting
7.30pm Willisham Service of Light Rev. B. Rose