Gospel Readings for our Sunday Worship taken from the Revised Common Lectionary. It is good to be sharing the reading of Scripture with Christians - both Catholic and Protestant - across the world.
1st May Sixth Sunday of Easter John 14. 15-21
8th May Seventh Sunday of Easter John 17. 1-11

15th May Pentecost John 20. 19-23: or John 7. 37-39
22nd May Trinity Sunday Matthew 28. 16-end
29th May First Sunday after Trinity Matthew 7. 21-end
---
From the Registers:
John Anthony Large (aged 8) and Dominic Marcus Large (aged 7) were baptised on Easter Sunday, March 27th, at St. Mary's, Willisham.
May they grow in faith
---

Christian Aid Week 15-21 May 2005
Making poverty history: the trade justice campaign
The UK government is committed to making 2005 a year when poverty is on the international agenda. To tackle poverty it must address the injustices of world trade. Christian Aid Week this year asks churches to call for trade justice.
Louise Mahahele works on a sugar plantation in Mozambique, earning enough to feed her family. She is the only member of her family to have work. Her job is one of thousands that have been created since the Mozambique government helped its sugar industry by attracting investment to it. It set the price for imported sugar which means that the locally produced sugar is able to compete with imports.
But Mozambique is an exception. Other poor countries are prevented from helping vulnerable industries and farmers because rich countries and institutions that lend money to poor countries force governments to accept free-trade policies.
For instance, in Ghana the government was forced, in exchange for loans, to open up its markets to international trade and take away the government help given to small farmers such as Kofi Eliasa. He can no longer make a living selling his produce and now works 12 hours a day breaking rocks in a quarry. He struggles to earn enough to feed his family and send his children to school.
Free trade means that governments may not interfere in the market place and all traders must face each other in open competition. This gives the poorest no chance. To begin to make a decent living for their families they need some help from their government to support their industries -they need trade justice, not free trade.

And this is why Christian Aid is campaigning for trade justice. The campaign is informed by the biblical vision of a just world where the needs of the poorest people are met. To compete in today's global marketplace poor farmers and traders need special help from their governments until they are strong enough to manage without it.
To learn more go to www.caweek.org or call 08080 006 006
---

Flowton News
The Fete this year is on Sunday June 26th at 2.00pm. We would love some new ideas and volunteers to help with the event. Please contact Diana (658335) Margaret (658330) or Mary (658522) if you can offer any help at all.
Flower Festival -The PCC have agreed with the suggestion made at the planning meeting for the Flower Festival in 2006, that the charity to receive 10% of the profits should be the Air Ambulance.
Concert -Alan Munson has kindly agreed to take on the organisation of a concert for Saturday October 1st, beginning at 7.00pm. If you wish to take part and he has not yet spoken to you, please contact him at The Priory.
Christian Aid -you will find an envelope enclosed in this magazine. During the week beginning May15th several collectors will be calling door-to-door in the village to collect the envelopes. Please give generously to a charity which helps both in emergencies (like the tsunami) and also in giving training and support so that people can become self-supporting once more.
---
ELMSETT AIRFIELD LIAISON GROUP
Nick Carter, representing Flowton Parish Meeting, was Chairman of the meeting on March 26th. From the various salient points made, the following were the main issues to affect the parishes.

No public events will be organised at the Airfield this year, but aircraft spotters and interested members of the community will still be welcomed as visitors, and are asked to telephone beforehand if any special information is required. Several local "good causes" have benefited from the various charitable events which have been held at the Airfield over the past few years and it is to be hoped that such events will resume in the future.

Little change is anticipated in the flying activity or in the number of flights from Elmsett, which over the past 6 months have stood at 41.2% of the maximum number permitted.

Elmsett Airfield continues to enjoy a close working relationship with Wattisham Airfield, and it was reported that it was hoped to hold an Open Day at Wattisham Airfield towards the end of July and to introduce the new Apache helicopter to the community.
0800 515544 is the freephone advisory service helpline on Military Helicopter Activity. The villages in this vicinity are in Low Flying Area 10 (LFA 10) and the Ministry of Defence website is www.mod.uk/issues/lowflying/heli-helpline.htm 01473 824116 is the Elmsett Airfield contact number.
Somersham Primary School
Before we broke up for the Easter holiday the children were busy thinking about other people. We're very proud to inform you that not only did they raise £77.70 for UNICEF, they then went on to raise just over £200 for Comic Relief. (Will we ever forget Mrs. Svendsen's BIG hair?) Just after all that happened they had the Book Fair arrive and managed to buy enough books so that the school had £99 in commission to purchase books for the library.

As a thank you to the children for all their efforts we held a small Easter raffle and took enough money for all the classes to have a small treat for their rooms. Thank you to all the parents, who of course, bore the brunt of all the money giving!

Also before we broke up, we had a visit to the building site. Then had a competition for the best designed houses. The younger children built junk model houses while the older ones drew plans. Mr Ingleton came that afternoon to judge them. The prizes were for the classroom, so at the end of the day it didn't matter who won, but congratulations, all the same, goes to Zack, Beth and Harrison, Charlie and Sam, and Anna and Alice.

As you read this the children will be gearing up for their SATS papers, so "break a leg" to all of Year Six and Year Two pupils, do your best and don't worry about them. Miss Weekes and Mrs. Chinnery will do that for you.
The children will also be having hair cuts and trousers pressed ready for school photos. We love looking through them when they come. It's great to keep the tradition going.

A wonderful experience for the children is going to happen on the 6th. A band called "Music in the Barn" is visiting us. Each class will be able to spend time with them either listening, dancing, playing the instruments or asking questions. Really looking forward to that. Will tell you what happened next month.

F.O.S.S.
Hope you will all take a few minutes to read the classes for the Flower / Produce / Craft Show which will be held at the Somersham School Summer Fair.

As you can see we have some old favourites and some new, fun ones. This is the third year we have held the Flower Show, and it has proved to be rather popular. So come on, join in and enjoy yourselves.

It is always important to support our local school in helping the children gain as much as they can from their schooling. This year the budget is tight. So if we can help by raising much needed cash, lets do it by having some fun.

The full schedule and entry forms will be available from the usual outlets in the village by the second week of this month.
Thank you to those people who supported the jumble sale and the Beetle Drive and don't forget the school is always happy to receive all the promotional tokens/empty ink jet cartridges.

There will a full report on plans for the Summer fair next month but remember to book the date Saturday 25th June
FRIENDS OF SOMERSHAM SCHOOL - SUMMER FAIR 25TH JUNE 2005
PRODUCE -FLOWER -CRAFT SHOW

VEGETABLES (5 on a plate)
Class
FLOWERS (3 stems)
1. Broad Beans
16 Iris
2. Carrots
17 Lupin
3. Peas in a pod
18 Sweet Peas
4. Potatoes
19. Roses
5. Tomatoes
20 Mixed Flower arrangement
6. Cabbage (1)
(vase top max. 8cm diameter)
7. Lettuce (1)
21 Vase of any one variety of flower
8. Open Class (5 of the same vegetable not listed above)
22 Indoor Plant
SOFT FRUIT (Small plate of)
COOKERY / PRESERVES
9. Gooseberries
23 Victoria Sandwich
10. Raspberries
24 6 Rusks
11. Strawberries
25 Jar of Jam
12. Rhubarb (4 sticks)
26 Jar of Chutney
13. Redcurrants
14. Blackcurrants
15. Open Class (any fruit not listed)
CHILDREN UNDER 5'S
CHILDREN 5-11 YEARS (OPEN)
Class
Class
27 Model made from recyclable materials
35. A teddy dressed up as a "Teddy Boy/Girl"
28 A painting
36 A poster for a Rock 'n' Roll dance
29 Collage on a plate
37 A photograph of a well known building
38 Arrangement of summer flowers
CHILDREN 5-11 YEARS
(Somersham Primary School Children Only)
Points towards FOSS Cup)
30. A model of the Abominable Snowman/Yeti
31. A painting/drawing of a Mini car
32. A collage of an outfit for Elvis
33. A decorated stone
34. Handwriting Classes:

Class 1
Class 2 )Copy to
Class 3 )be provided
Class 4

CHILDREN 12-16 YEARS
39 A computer generated poster of the conquering of Mount Everest
40 A photograph of an animal
41 A painting/drawing of Rock 'n' Roll fashions
ADULT (OPEN)
42 A pencil drawing
43 A "funny" photograph
44 Your own poem about the 1950's
---

From: PC Kevin Shields
our
Community Beat Officer
Tel: 01473 613500
It's been a bad few weeks for crime particularly if you are a car owner and live on the route between Somersham and Barking Tye. Overnight Monday 28th Feb several vehicles were stolen and then abandoned a few miles away; they were taken from Offton, Somersham, Nettlestead, and other villages around Stowmarket.
A few days later in one night, Thursday 10th March about 19 vehicles were entered along this route.
In about half the cases the vehicles were left unlocked, in the others the vehicles were mainly older types and were entered by forcing door frames in some cases writing off the car due to the damage caused. But all had one thing in common;
THERE WAS PROPERTY ON VIEW.
Leaving anything in your car provides a target, even an empty bag. The offenders don't know it's empty until they have broken in and looked and that could mean your car badly damaged!

They had it easy! Don't give them a second chance.
**********************************
IF YOU OR YOUR CHILDREN OWN A MINI MOTORCYCLE - READ THIS.
The mini motorbikes are not for use on the road and anyone using them will commit a large number of offences relating to their construction and use. They are however a motor vehicle and any rider will would require a licence, and insurance, road tax, etc and be required to wear the correct helmet. Meaning of course that no child under 16 could ever ride one on a road. (Including car parks with public access)

I have had complaints from several villages of these machines being used inappropriately; your children could end up with motoring convictions before they even have a licence.

But all this simply pales into insignificance when one considers the extreme dangers from and to other road users.
Private property with permission is the only way.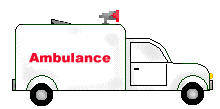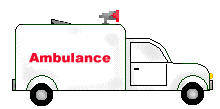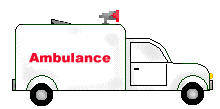 Other Local Crime
Badley Church suffered an attempt to steal part of the church organ during Easter Sunday when the top section was partially moved off its base.

In Offton an orange TREK mountain cycle was stolen from a cart lodge.

If you can assist with or require further information about any incident mentioned in these notes, please contact me on 01473 613500 (Force Headquarters). If I am not on duty ask to leave a voicemail message for Pc980 Shields. Please remember there are periods when I am rest day for 4 days. If you require urgent action do not leave message, speak to another officer.

E-mail kevin.shields@suffolk.pnn.police.uk or matthew.nickson@suffolk.pnn.police.uk
Thank you
PC Kevin Shields
01473 383390 Stowmarket Police Station
01473 613500 Police Headquarters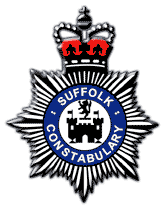 To go to the Suffolk Police web site please click here
To go to the Neighbourhood Watch site of Suffolk Police click here
---
SOMERSHAM CARPET BOWLS CLUB
We travelled to Shotley for the opening match of the month. Four very different games within the match, two of which Somersham won by the narrowest of margins and the remaining two we were beaten decisively by better teams on the night.
Another good match followed a week later, and this time it was a home visit by Burstall. A close encounter again which was split evenly on games, but ended in defeat for Somersham with the final outcome - by a small margin - decided on shots. A good evening's bowling nevertheless, and a Club we always look forward to entertaining; and in respect of the latter arrangements are being negotiated at the present time for an annual 'trophy match' to be played home and away between the two Clubs.
The final match of the season was a return visit by Brantham, and which turned out not to be the result we were hoping for. With a confident position in the League the visiting club were bowling particularly well with three of their four teams winning their games to Somersham's one. Consequently another defeat for the home team drawing a disappointing months bowling - and the season - to an end. . We do congratulate Brantham with their win as it takes them out of our league and into the higher league - so it's back to the practice mats for Somersham!! …. and a chance to improve our performance over the Summer months.
The end of the Winter League gives the clubs a little respite, but not for long as it will be all systems go for the Summer League which begins in May: and also the "in-club" competitions such as the Fred Johnson Cup and the John and Rosemary Shield which all Club members look forward to.

Winter League (March results)
| | | | | |
| --- | --- | --- | --- | --- |
| Team | Shots | Points | | |
| Shotley | 47 - 27 | 6 - 4 | Lost | Away |
| Burstall | 44 - 38 | 6 - 4 | Lost | Home |
| Brantham | 40 - 32 | 8 - 2 | Lost | Home |


SOMERSHAM CSC NEWS
We are pleased to report Somersham Cycle Speedway Club has received a £100 grant from Mid Suffolk District Council to help with equipment for our junior members. The club acknowledges the tremendous support we have had from the Council.

Now time to update you on the first few meetings since the season started at Kesgrave. Not one of our favourite circuits and the
race-rusty Stars lost 100-77. There were promising signs off track though with team spirit quickly evident. Barry and Steve Copping were just back from racing in Australia and perhaps a little jet lagged.

The first meeting at home was a cracker and there was never more than 3 points seperating the teams. Somersham were left wondering what might have been though, after Andy Mittell fell in the penultimate heat. He and Gary Brown were heading the race until a challenge from Eaton's captain saw Andy hit the deck. That meant a last heat decider where the points were shared, and it was certainly a little frustrating to lose 89-90!

At Gt. Blakenham we lost 96-84 to a fast team. Everyone had a good race at some stage but new signings Lee and Tom Pike particularly impressed on their old stomping ground. The Suffolk Under 10 Championship was held at Somersham and won by Ipswich's Joshua Slade. Reece Saunderson-Copping was the home club's best rider and finished a creditable 4th equal, while Jake Copping and Ross Littleboy made impressive official debuts.

We stage the South East Grand Prix on April 30 (13:00), open to all age groups, but May is predominantly away fixtures. Younger members should note the Junior Suffolk GP at Ipswich on May 4, and the Suffolk Under 13 Championships at Kesgrave on May 18.
you can contact us via (01473) 831474, e-mail ovalking@yahoo.com or take a look at the
new Somersham Cycle Speedway website:
www.btinternet.com/~SomershamCSC
---

Somersham & District Gardening Club
Next Meeting:

Monday 9 May 2005
Members visit to Dairy Farm Nurseries
Meet there at 7.30.
Annual Plant Sale
at Somersham Village Hall
Saturday 21 May 2005
10 am - 12 noon

*********** Everyone Welcome ***********
---
IPSWICH APPEAL FOR ROMANIA
Ipswich Appeal for Romania has arranged and indoor car boot sale at Great Blakenham Village Hall on May 1st between 8am and 1pm.
Tables only £5 - or turn up and browse!
hot food and drinks will be available.
---

OFFTON AND WILLISHAM PARISH COUNCIL
The Annual Parish Meeting will be held at 7 pm on May 9th in the Village Hall. Parishioners are welcomed to attend and make known to Councillors their view on matters related to the wellbeing of the Parishes.
The Freedom of Information Act is now operative and people are entitled to look at Council papers. Our website will be launched shortly and the minutes of meetings will appear there. Do contact me at any time.
I'm sorry that the repainting of the Willisham village sign has taken so long- sometimes things have a habit of running into difficulties, but as you
read this I'm sure it is back in place in all its splendidness. Undoubtedly it is one of the best around and one to be proud of.
Do please come to the meeting, the Councillors want to hear from you.
Pip Sands Parish Clerk
01449 721173
---
CHURCH SERVICES in our 8 linked parishes

If you think there may be a mistake in the rota please contact your Churchwarden.
May 1st Easter 6
| | | |
| --- | --- | --- |
| Holy Communion | 9.30am | Willisham |
| Morning Prayer | 10.00am | Great Bricett |
| Morning Prayer | 11.15am | Battisford |
| Holy Communion | 11.15am | Somersham |
| Evening Prayer | 3.00pm | Barking |
| Holy Communion | 6.30pm | Flowton |
Thursday May 5th Ascension Day

| | | |
| --- | --- | --- |
| Holy Communion for the whole Deanery | 7.00pm | Earl Stonham |
May 8th Easter 7
| | | |
| --- | --- | --- |
| Holy Communion | 8:00am | Flowton |
| Family service | 10.00am | Somersham |
| Holy Communion | 10.00am | Bricett |
| Holy Communion by extension | 11.15am | Barking |
| Family Service | 11.15am | Battisford |
| Evening Prayer | 3.00pm | Willisham |
| Festival of Talents | 4.30pm | Offton |
May 15th Pentecost

Holy Communion
8.00am
Somersham
United Family Service
10.00am
Offton

Holy Communion

11.15am
Battisford
Archdeacon's Deanery Visitation
4.30pm
Bricett
At this service your churchwardens are sworn in, and you are all invited to support them
Evensong for Memorial inauguration
5.30pm
Ringshall
No service at Flowton this evening -please support your churchwardens at Bricett in the afternoon
May 22nd Trinity Sunday
| | | |
| --- | --- | --- |
| Holy Communion | 9.30am | Ringshall |
| Morning Worship | 10.00am | Flowton |
| Holy Communion | 11.00am | Offton |
| Morning Prayer | 11.15pm | Barking |
| Evening Prayer | 6.30pm | Somersham |
May 29th Trinity 1

| | | |
| --- | --- | --- |
| United Holy Communion with activities for children | 10.00am | Offton |
---
Neighbourhood Watch
Hello -Unfortunately, car thieves have targeted Somersham and surrounding villagers, and several cars have been stolen, or broken into and items stolen.

CAR CRIME can be distressing: losing your handbag, briefcase, laptop computer or wallet from your car, the inconvenience of the mess caused by breaking glass, waiting for repairs or for your insurer to pay. A lot of crime results from criminals seeing opportunities and taking them. You can outsmart them by following this simple advice.

SECURITY CHECKLIST

Lock doors, windows and the sunroof.

Electronic immobilisers prevent thieves starting your engine.

Car alarms can deter thieves from stealing your car or taking items from it.

Use a steering lock or other security device.

Have a lockable fuel cap.

Locking wheel nuts are easy to fit and stop thieves taking your wheels.

DON'T DISPLAY-- REMOVE THE TEMPTATION

Never leave items on display when you park, better still, take them with you.

Even an old coat or plastic bag can tempt a thief.

If you have to leave items in your car, put them in the boot out of sight at the start of your journey.
PARKING

Think before you park.

If you have a garage, use it !

Try to park in a well -lit and open place.

Use an attended car park where available, or a police approved public car park which is part of the Safer Parking Scheme.
SECURITY MARK all your car equipment, such as your stereo, with your postcode. Have your car registration or VIN ( Vehicle Identification Number ) etched on all windows and headlamps.
This advice was produced by Suffolk Constabulary Western Area Crime Reduction Unit.
SMART USE OF YOUR TIME CAN HELP PREVENT CAR CRIME
KEEP IT SAFE -- KEEP IT HIDDEN
---

Offton Church News

Coming up during the summer:

Sunday 8 May Festival of Talents at St Mary's Church at 4 pm.

Christian Aid Week 15th - 22nd May
You should already have the envelopes for Offton enclosed with the Link magazine last month. We will try to collect them from you during the beginning week 15th May. Alternatively you can leave the envelopes at
Wheelwrights Cottage.
(Call Lucy on 658480 if you need further info or can help collect.)
Saturday 13th June Offton Church Fete
Please call either Ian on 658637 or Lucy 658480 with offers of help and donations please.
Offton Church Fete
in the churchyard
on
Saturday 11th June 2005
from 2 pm!
Our Traditional Fete!!
with
The Ipswich Hospital Band
Musical Director Peter Gray
Teas ice creams
Games music
cakes plants and more!
Bring your teddy bears too.
Bric à brac
All the fun of the fête!
OFFTON & WILLISHAM VILLAGE HALL MANAGEMENT COMMITTEE
DANCE IN A BARN
To be held at Crow Hall, Willisham on Saturday 9th July 2005
from 8 p.m. to 12 p.m.
Come and dance to Sarah Louise
Sarah sings a mixture from Country and Western to Modern Pop,
so appeals to all music tastes
Bar BBQ
Tickets: £8.00 available from
Tony Webber 01473 658550 or Janet Crickmore 0147
---

Somersham Church Notes
Christian Aid envelopes are included in this month's Link magazine. A collector should be calling during the week of 15th- 22nd May; if you miss them please drop your envelope in to Christine Jarrold at Christine's Haircare or Griffin Cottage, or Pat Woolhouse, The Willows, Chapel Lane. Thank you.
Apologies for putting the wrong date for the Coffee Morning in June - it is on Saturday 25th June from 10 till 12 o'clock.
Plans for the "Somersham on Show" weekend (9th and 10th July 2005) are coming together, but we could do with a few more gardens for visitors to walk round. Or why not think about having a stall in your garden? For just £2.50 per day you can go on the Open Gardens map. Then you can keep all the proceeds for yourself, donate them to Somersham church or your own chosen charity. So get clearing out all those unwanted items now. Book with Pat (831080) or Christine (830710). We also need some more photos of the village for the exhibition in the church. They don't have to be particularly old, so look through your albums to find anything of interest - perhaps the last big snowfall, or the road when it was flooded, or when there was major building work done on a house or building. The photos will be copied so the owner can have them back again without the risk of any damage. Please let Denis Picton, Christine Jarrold or Pat Woolhouse know if you can help in any way.
The Co-operative Society Ladies' Choir
presents
An Evening of Light Musical Entertainment
on Saturday 21st May
at 7.30pm
in St Mary's Church, Somersham
Tickets £5
(including a glass of wine and light refreshments)
available from Christine's Haircare,
or Pat Woolhouse (831080)
Profit to church funds with 10% to TWAM


Somersham & District Community Association
Playingfield Improvement Project - Update
NEW PLAY EQUIPMENT!
We have ordered the new play equipment which will be situated more or less where the existing play equipment is.
The existing play equipment will be removed between the 7th and 14th May and the new equipment installed by the end of May.
The design of the new equipment is :
The central feature is a two tower, multi-level Mohican Pathfinder Multi-Play Unit that provides a fantastic array of high and low level physical activities including a 1.5m high slide, ladder, access net, firemans pole, rock wall and a rope bridge.
To the west of the Multi-Play Unit is a Steel See-Saw, either side of which are a set of 1.8m high Toddler and 2.4m high Junior Swings. The swings are positioned to prevent the need for swing barriers by ensuring no desire lines to other equipment cross the moving path of the swings.
A steel Pluto Orbitor roundabout is positioned to the east of the Multi-Play Unit.
All this equipment is installed upon approved safety surfacing and additional matts have been laid to create a continuous surface between each item.
Finally, an extensive low-level timber Trailblazer course encircles the Multi-Play Unit and Orbitor creating a continuous trail that links to the Multi-Play Unit and forms a natural boundary to the Playground. Our Trailblazer scheme consists of seven separate 'action stations' including the Pilgrims Way, Jacobs Ladder, Everglades, Klondike, Niagara Falls, Amazon Basin and Offa's Dyke. Although the system can be accessed at any point it has been designed so that the children can go the whole way round without touching the ground; this adds significantly to the fun and skill required. In total, our Trailblazer scheme provides over forty linear metres of continuous play for as many as thirty children at the same time. All items include an element of movement, which adds to the challenge and excitement yet the user is never any more than 600mm from the ground.
The design has aimed at children up to the age of eleven. We have not forgotten the older children as our project also includes a multi-sports arena. Since our last report we have made good progress with our funding applications and expect soon to be able to determine our approach for the completion of the project.
If you would like to know more about the project or would like to HELP please contact any of the following:
Terry Fordham - Tel 831529 Mike Shelmerdine - Tel 831661
Steve Woolhouse - Tel 831080 Richard Fordham - Tel 423792
Derek Ottaway - Tel 832562
Coffee Morning
on Saturday 25th June
at March House, Main Road, Somersham
from 10 am till midday
Cakes & Produce, Bring and Buy, Raffle
Profit to church funds with 10% to TWAM
Suffolk Open Studios.
During the weekends of June, artists from all over Suffolk will be welcoming visitors to their studios for a look behind the scenes. Artists who are regularly in the public eye and those who are not so well known will be happy to have you browse amongst their masterpieces and their failures. If you can't draw a straight line but like to see others do it, or look at paintings and find out how they are done, then please do call in on your local artists. There are also sculptors, potters, embroiderers, stained glass makers, metal workers, printers, and wood carvers, in fact just about something for everyone in the art line. There is also a major exhibition at Blackthorpe Barn, Rougham if you want to see a sample of all the artists' work, as well as smaller exhibitions around Ipswich. Full details are in the Suffolk Open Studios Directory available from libraries, tourist information centres, art shops and lots of other outlets.
Visit your local studios and pick up a catalogue and see the work of Peter Lister, wood carver, 7 Church Lane, Somersham, 11th/12th and 18th/19th, and artists, Nicky Heming, 17 Springfield Road, Somersham, 18th/19th and 25th/26th; Joe Lawrence, Barn cottage, The Tye, Barking, 4th/5th and 11th/12th, and Irene Hart, Chapelfields, Lower Farm Road, Ringshall, all four weekends in June. All venues will be sign posted.
Nicky Heming Tel: 1473 831594
---
Somersham Parish Council
Parish Council Meetings
The Annual Parish Council meeting will take place on Wednesday 4th May 2005 at 7.30pm in the Village Hall
Wednesday 1st June 2005 at 7.30pm in the Pavilion
Wednesday 6th July 2005 at 7.30pm in the Village Hall
*********************
Council Vacancies
Somersham Parish Council has two vacant seats and would welcome applications from Parishioners who would like to become a co-opted member of the Council. If you would like to be involved in protecting and supporting your local community by joining the Parish Council please apply in writing to the Clerk of the Council.
*********************
Rural Coffee Caravan Information Project
A reminder that the Rural Coffee Caravan is visiting Somersham on Wednesday 18th May from 10am - 12 noon and will be located on the Playing Field Car Park. The caravan is well equipped with coffee, tea and home made cakes, along with all sorts of information about organisations and the services they offer. If you need advice or have concerns relating to a specific issue which may need the attendance of, for example, the rural police officer, please advise the Clerk so the appropriate person can be invited by the Project.
*********************
Mid Suffolk District Council Minor Grants 2005 - 2006
One-off grants of up to £1,000, aimed at Arts participation and enjoyment, are available through the above scheme. Anyone can apply for a Minor Arts Grant provided the scheme is arts related, not for profit and the grant can be used within one year. Further details can be obtained from Zoey Furzer, Arts Officer at Mid Suffolk District Council or the Clerk.
*********************
Affordable Housing
Louise Wilby, the Rural Housing Enabler at Suffolk ACRE, gave a presentation at the recent Annual Parish Meeting on affordable housing. This subject will be discussed by the Parish Council at a future meeting, please let any of your Councillors know if you have any views on Somersham's needs with regard to affordable housing.
*********************
Somersham Hedgerow Survey
It is a pleasure to report that it now looks as if the Somersham Hedgerow Survey can proceed, thanks to the generosity of the two (possibly three) volunteers who have offered to help. They should be able to complete the survey during 2005, but their job would be much easier if just one or two more people offered to lend a hand. The work is not arduous and is very enjoyable. Please contact the Clerk if you would like to help.
*********************
Somersham Town Land Charity
The Town Land is currently used as allotments and is a registered charity. The Somersham Town Land Charity which was set up almost a century ago to benefit the poor and needy of the village has a vacancy for a Trustee. Trustees are appointed by the Parish Council and meet each year to decide which residents, or organisations, of Somersham will receive a grant from the funds. All Trustees must reside in the Parish of Somersham. Please contact the Clerk if you are interested in becoming a Trustee of the Somersham Town Land Charity, or for further details.

Janet Clarke
Clerk to the Council
Address: 7 Drury Road, Claydon, IPSWICH, IP6 0ED
Tel. No. 01473 830398 E-mail: janetinclaydon@aol.com
---

Somersham Football Club
The 1st Team

12th March saw Somersham resume their quest for promotion to Division 2, after securing their berth in the County Primary Cup final the week before. Away to Ipswich United, Somersham controlled the game from start to finish, leading 2-0 at half time through Dave Jousiffe and Damo Crick with Captain Dan English adding a third before full time.
19th March found Somersham at home to fellow promotion rivals Bildeston Rangers. With Bildeston free scoring for most of the season, this appeared to be a tougher fixture than last weeks and so it proved to be. Somersham began the game poorly and were luck not to concede earlier, as the home defence put in their shakiest performance for a long time. Bildeston, encouraged by this, attacked and found success to take the lead. Somersham finally rallied and Dave Jousiffe finished off a neat move to bring Somersham back into it before half time. The second half brought a great improvement in the home defence, which began to look more itself. Chances came and went for both sides, but Kieren Cotterell stole the show with a marvellous effort to secure the three points for Somersham.
On Easter Saturday Somersham travelled to take on Waterside, the bottom placed side. The English brothers scored all the goals in a 3-0 victory, two from Adam and one for Dan, in what was described by the manager as very poor Somersham performance. Luckily for Somersham, Waterside were a very poor side themselves, but at least three more points were gained.
Somersham's first game of April was away to local rivals Sproughton. A very hard fought game was anticipated, but nobody expected it to be quite so hard. Once again Somersham put in a poor team performance, but this time they were up against a team who put in a very good one against them. Somersham soon found themselves 2-0 behind, but pulled one back before half-time to make the score 2-1 and give themselves a chance. However Somersham didn't continue their revival in the second half and conceded 2 further goals to end the game on the wrong side of a 4-1 score line. A very disappointing result as in the previous weeks, league leaders Claydon had dropped 5 points to give a glimmer of hope to Somersham's title aspirations.
The Reserves
Somersham were in action on the 12th March at home to Staffbank. Revenge was on the cards after the previous encounter where Somersham were beaten 4-1 after a sub standard performance. Somersham were also looking to extend their excellent five game winning run and began well taking a 2-0 lead into half time courtesy of Alan Bentman. In the second half they added a third through Lee Beckley, a classic strikers goal from the centre half, who ghosted in unmarked at the back post to clinically finish from a good ball in. Staffbank scored a late consolation goal and could have had a second, if not for the heroics of the goal keeper Russell Welham, who ensured the match ended 3-1.
After a week off Somersham were at home again, this time to Dennington United Reserves. Somersham completely destroyed their hosts with a 6-1 win. A hat trick from Alan Bentman, and one each from Dale Poole, Stefan Nielsen and John Hughes secured the points in an altogether excellent team performance.
Somershams first game of April was at home to Peasenhall United Reserves. Peasenhall were low in the league and the home team were hoping for another large victory. Somersham began well, but Peasenhall took the lead from a massive deflection which looped over stand-in keeper Lee Beckley, hit the inside of the post rolled along the goal line hitting the other post and in! After this Somersham attacked with purpose and played some good football, however their finishing was woeful and several chances went begging to leave them 1-0 down at half time. The second half saw Somersham continue to miss very good chances. Peasenhall scored a second on one of their rare attacks, which left manager Derek Ottaway to reshuffle his pack and go for all out attack. The tactic worked with Somersham at last scoring courtesy of Dale Poole, from a very offside position! Unfortunately Somersham were unable to add to this and so finished the game losing 2-1.
This defeat was only the second of 2005 and congratulations must go to all of the players and the manager, Derek, for putting together an excellent run of seven straight wins, which has left the team with a real chance of gaining promotion to Division 5.
A mention here for Damon Crick, who has left us for the remainder of this season and won't be back until after the beginning of next season. He is currently in Iraq serving his country and we all wish him well and look forward to seeing him back at the end of summer ready to pull on the Somersham shirt again.
As I write this, the whole club are excitedly anticipating the first teams' participation in the County Primary Cup Final against Needham Market 'A'. The last time the club were in this position they lost 2-1 in the final moments of the game and as a participant of that match I hope the luck is with us this weekend (April 9th) and some ghosts are laid to rest. A report will be in the next issue of The Link, but if we are successfully I'm sure you will all know the details of the match and will have attended the open-top bus parade and civic reception at the Village Hall!!!!
See you on Saturday!!! DON'T FORGET YOUR PAINT!!!!!
Al Chester
Jim O'Neill
Somersham Baptist Church
Regular Sunday Morning Programme (You are welcome to join us for all or part of the morning).
10.00-10.30 Prayer Meeting
10.45-11.15 Bible Study
11.30-12.00 Worship
12.00-12.30 Sermon (Communion 1st Sunday)
Children and Young People (During term time)
Wednesday Club 6.30-7.30pm For Primary School children.
14+ Friday's 8.00-9.30pm Year 9 upwards.
Ladies Meeting
Women's Fellowship 2.30pm Friday 13th May.
Friends and Neighbours 7.45pm Monday May 16th Val Maidstone - Teaching
Children with special needs
Contacts;
Pastor Mark Newcombe 01473 831940 e-mail mark.newcombe@btinternet.com
Colin Low 01473 464833 or Edwin Mayhew on 01473 658100. Web site www.somersham.com
Mother's Union
Members are looking forward greatly to visiting Nina and Cecil Knock in their home in Stowmarket. We are all grateful to them for their kind invitation and will be assured of a very happy afternoon - grateful too for all those kind friends who provide transport! Pick up times will be arranged with individual drivers.
Already we are planning for a really big event in the annals of the MU in this diocese. At the end of next month, on Saturday, 25th June we are to host the Annual General Meeting of the worldwide Mother's Union in the Portman Road Football Ground. Delegates will attend from many countries and the previous evening, Friday 24th June there will be a service, open to everyone. This promises to be largest gathering of Christians seen in East Anglia in modern times - and you can be part of it! Entry is free but because of health and safety regulations you cannot just turn up. Ring Margaret Laflin for further information and to obtain a ticket in good time.
STOP PRESS - hotfoot from the last of this season's Magical Musical Moments held in Offton church on Saturday evening, 9th April we can report another truly delightful evening. The entertainment supplied by the group, 'Stacks of Sax' was first rate - and it wasn't all 'sax' either! They brought along with five saxophones, a ladies quartet, an accompanist and an excellent compere (who had a good fund of the obligatory between-items jokes!) The capacity audience revelled in Cole Porter, Richard Rogers and Glenn Miller favourites to name a few and altogether were treated to a varied programme from a versatile group. The interval was a happy hubbub as friends chatted and enjoyed the excellent cheese and wine.
At the end of another season of these concerts Maartje Ronderboom and her team must be congratulated, not just for raising a total for the three concerts of £1,474 for church and charities, but for providing Offton and local friends with such happy and enjoyable social occasions. Well done, indeed, Maartje - and can we hope there will be a next year?
- - - - - - -
(I cannot resist sharing one of the compere's jokes - the group was performing in an isolated village church and was invited into the Rectory for refreshments. As they walked through the churchyard, the compere noticed two sheep penned up and remarked on them to the vicar who told him "They are known as 'Ancient and Modern'". The compere assumed that one was old and the other a youngster. 'Oh no' chuckled the vicar 'it's because they are both 'hims'!!! - Groans from the audience! ML