Somersham Baby and Toddler Group
We are pleased to announce that Somersham Mother and Toddler Group has been awarded a grant of £1,111 by The Local Network Fund which is administered by Suffolk ACRE. This money will be going towards new toys and craft materials for the children. We expect these to be purchased over the next few months, so if you are a mum, dad or carer of a child between 0 and 4 come along and see our fantastic new additions.
We meet every Wednesday during term time at the Village Hall between 9.30 and 11.00am. A session costs £1.50 and includes a snack and drink for the child and carer.
We are a small and friendly group and would be very pleased to see you. Please contact Helen on 01473 833285 for more details.

*************************
Somersham Primary School


This is the month of the dreaded SATS and although, at the end of the day, it doesn't make any difference to the children's futures, it nice for them if they get good results. So good luck to Years Six and Two.
This is the last term of the school year and once the tests are all out of the way we can start enjoying the summer. Of course there is still lots of formal learning to be done but we can also take time to enjoy more outside pursuits.

Sport is becoming more important in schools again and while the boys are enjoying football with Jack after school, so we are hoping to start up a netball club for the girls. This will hold us in good stead when the tournaments come around.

Mrs. Downie has been planting vegetables with some of the children, so we are all looking forward to those growing. In fact our grounds are becoming more and more covered with things growing. Should be a sight to behold in 2 or 3 years time when everything is well established.
At the time of writing we are still waiting for the first lot of Key Stage 2 toilets to be completed, long job it seems, we may be lucky and get them both finished by half term, who knows?

Thank you to everyone who sends in tokens. We do purchase some rather nice things with these. The latest being sports equipment from Tesco. A bundle of dance ribbons came in one parcel. They are really beautiful and the children love them.

With the Tesco Computer tokens we hope to be able to purchase a couple of new printers, so keep collecting.

The Sainsbury tokens are for more sports equipment and that will probably be more balls. Don't know how children lose so many (or where they go!)

The Box Tops purchase DK books for the topic boxes. If you haven't come across these books, they are wonderful. Not only are they full of information in small snippets, they have lovely pictures on every page. This means they can cross the whole range of ages within the school.
So keep collecting, the more the merrier! Thank you!
F.O.S.S.
May we begin this month by thanking all the people that kindly donated things for our jumble sale on 11th March and for coming along to support our event. We were astonished at how many people were waiting at the doors when we opened, and in just two hours we made a profit of over £250. The F.O.S.S. sales representatives on the stalls made sure that things were sold for a fair price, but there were many bargains too!

The committee are delighted to inform you that they have recently purchased a new projector for the school which can be linked up to the computers in the IT suite. The teachers can direct a lesson from one computer onto the screen, the children follow, much quicker and easier than having to go round to each individual so useful piece of equipment for the teachers that will be of benefit to all the children in the school.
On Thursday 20th April we will have had a Beetle Drive for the children in the school hall, and at the time of writing this article we had already sold nearly 80 tickets for the Archive Film Evening in Somersham village hall on Friday 28th April. Some people are travelling down from Norfolk and Bungay and there will be many reunions between friends.

F.O.S.S. committee members are continuing to progress with the arrangements for our School Fete on Saturday 24th June. We are delighted to tell you that we will be having a display by the Sudbury Pet Dog Training Club, starting at 2 p.m. They will provide you with advice about basic dog care and the good citizen dog scheme. Some of the dogs will show you their agility skills and it may be possible that they will also do a musical demonstration! We are sure that this will be very entertaining to everyone and hope that you will come along to meet the 8 – 10 dogs of all shapes and sizes that will be taking part.

If any of you could help to run a stall at the fete we would be very grateful if you could contact Jenny King (01473 830623). We really look forward to seeing as many of you as possible at our fete so that we may provide extra funding to benefit all the children at Somersham Primary School.

IPSWICH APPEAL FOR ROMANIA - FORTHCOMING EVENTS.
Craft Fare on Sunday 18th June at Great Blakenham Village Hall 10am-4pm. Hot food, snacks and light refreshments will be available .
Our first craft fare -lots of interest from many exhibitors-unusual and fascinating crafts-. Lots of car parking space and free entry for all.
Proceeds will help us buy computers for an orphanage in Transylvania. The children have to leave the institution at the age of 15 - with no care, support or place to live they face a daunting future. Learning basic IT skills will increase their chances of finding jobs. We think this is an important project.

Ipswich Appeal For Romania are also putting on a general knowledge Quiz Night on Friday 30th June at Great Blakenham Village Hall at 7.30pm. Teams of 4 or 6. So come along and demonstrate the depth of your knowledge! £5 per person. With a raffle and bar it'll be a great night!

Enquiries for craft fare or quiz night call Lee on 01473-833292.

SOMERSHAM CARPET BOWLS CLUB

The last month of the Winter League saw Somersham as the hosts for a visit from Hadleigh B. A very close match is an understatement. The whole result going down to the wire. The shots were so very close, but the result in points was a good win for Somersham. The reason for this being each of the four Somersham teams only winning by a single shot or so, matches don't come much closer than that, which makes for great interest all through the evening.

Our next encounter took us to Whatfield. Another close result, this time going the way of the opposition, almost a complete reversal to the Hadleigh B match, our excuse being we were on away mats, but another evening was enjoyed by all.

In amongst the league matches a friendly was arranged with Nacton, who are always good hosts. A light hearted match as Nacton don't bowl in any leagues but nonetheless played in the best spirits with all the rivalry of a league game. A return match will be bowled later in the year at Somersham when we will be the hosts, enabling us to fully return the hospitality – and also hopes of a match winning performance.

The penultimate match of the Winter League was a visit to our very near and friendly neighbours Burstall, who being very close to the top of the league are always a good club to try and beat. A great result went Somersham's way as the games finished even on games, and the win was achieved on overall shots.
The last of the Winter League was an away match for Somersham at Elmsett. A good one to finish on. We are always made very welcome by their Club So close yet again, only two points separating the two teams. Probably the closest matches all through the season for a long time.
We now look forward to the Summer League, played in the light nights and warm weather.

Winter League - March Results : -


| | | | | |
| --- | --- | --- | --- | --- |
| Team | Shots | Points | | |
| Hadleigh B | 40 - 42 | 2 - 8 | Won | Home |
| Whatfield | 46 – 32 | 8 – 2 | Lost | Away |
| Burstall | 36 – 42 | 4 – 6 | Won | Away |
| Elmsett | 34 – 36 | 2 – 8 | Won | Away |
Finally: with a distinct lack of response from Offton and Barking - and despite a number of attempts by our Club to make bowling arrangements for the Paul Chapman Cup - it was reluctantly decided that there was insufficient interest on which to proceed with the competition this year.

Good news however: rather than miss out on the chance of an 'annual match', Somersham decided to go ahead with an alternative inter-village game, and invitation was extended to Brantham who were more than happy to participate.

This competition took place in the Village Hall on Saturday 1st. April and proved to be a very enjoyable hard-fought afternoons bowling, with Brantham finishing up first winners of the Inter Village Shield. Such was the success that it was agreed to repeat the competition again next year with Brantham providing the venue. Thanks was expressed to all involved in the organizing and taking part.

************************************
Somersham CSC News
The season has now started with the news that Kesgrave have withdrawn from the South-East Division 1 and Norfolk & Suffolk Leagues. This has proved to be Somersham's gain as Richard Williamson has rejoined Somersham in addition to riding in the Premier League for the Wednesfield Aces team based near Wolverhampton in the West Midlands. Their fixtures will take precedence when there is a clash with our fixtures.
Our first league match of the season took place on March 19th when we welcomed a strong Norwich team who won 90-69. We were without Andy Mittell due to illness and Dave Palfreyman due to family problems.

SOMERSHAM SCORES: Gary Brown 17,Richard Williamson 17, Barry Copping 13,Steve Copping 8,Peter Mittell 6, Adam Cotterell 5
and Carl Gooding 3.
That was to be the only action in March as the Clubman Trophy Individual meeting at Spixworth on the 25th, which would have seen the Copping brothers represent Somersham, was cancelled due to a waterlogged track.
April 5th saw the start of the Suffolk Under 9, 11 and 13 Grand Prix series at Ipswich. At the time of writing this article it wasn't known if there was any Somersham representation so apologies for not including the Somersham riders' results here. I will endeavour to have that information for the next issue, along with a brief summary of the other April fixtures.
The month of May sees:
the 2nd round of the Suffolk Under 9, 11 and 13 GP series on the 3rd at Gt Blakenham(7pm start) with the Under 15's, 17's and Seniors having their 2nd round at Kesgrave 1 week later(7.30pm start).
Between those 2 events is Round 1 of the East Anglian U16 & Open 4's League at Eaton(Norwich) on May 7th(2pm start).
May 14th sees the visit of Gt Blakenham in South-East League Division 1 action, start time 11am.
3 days later we travel to Ipswich for a Norfolk & Suffolk League match, starting at 7.30pm.
May 24th -Suffolk Under 13 Team Tournament will take place at Kesgrave
May closes with 2 league matches involving ourselves and Gt Blakenham. The first,at 1pm on May 28th,sees us travel to Gt Blakenham to face their "06" team in South-East League Division 1 before they come to Somersham 2 days later in the Norfolk & Suffolk League.

Steve Copping (sjccopping@aol.com)
Club Secretary:Peter Mittell 01473 831474

www.btinternet.com/~SomershamCSC
Flowton Church News
The village is abustle with preparations for the Concert and Flower Festival and Gardens Open weekend on 16, 17, 18 June. Hopefully every nook and cranny in the church will be filled with flower arrangements on the theme of "The Seasons" in time for the concert on the Friday evening. Gardens are being prepared and lunches and teas planned for the Saturday and Sunday. The valiant grass cutting team will, I expect, be out in the churchyard well before you read this note.

Rebecca Smeaton has offered to host the secondhand bookstall in the garden of their new home so please get those together and drop them off at the church in plenty of time. For the weekend itself, cakes, jams and pickles will be welcomed by Sue Pearman at Tanga Lodge.
THANK YOU
Thank you to all the residents of Flowton who kindly contributed to the collection in January for the National Children's Homes charity. The amount raised was a splendid £87.54. My thanks also to Mr Hale for his help and time every year. Thank you again. Sue Hitchcock.
Christian Aid Week May 14th-20th
You will find an envelope in this magazine and a collector will be visiting during this week. Please support the work amongst those who are far worse off than us with a donation (which may be gift aided). Thank you.

From: PC David Clark
our
Community Beat Officer
Tel: 01473 613500

Notes from your Community Police Officer
PC 466 Dave Clark
Hello again ,
As its now officially Spring it is very nice to see the
days becoming longer and the sun at least trying to come out now and again, what it means to us is a reduction in the number of accidents but an increase in crime.

So as we are all out and about more, please keep an eye open for anything suspicious and report it.
Just as a reminder these are some of the details to look out for -
Vehicle - if possible obtain the registration number – colour and type of vehicle – also does it have any distinctive markings? Any damage? Any badges? – Anything that makes it different to another vehicle of the same model and make.
Person – if male/ female – ethnic background – age – height-build – hair colour /length and style– clothing – jewellery – tattoos – accent - facial hair – scars.
Depending on the circumstances it is appreciated that it may not be possible to gain all the above information - but any little part might be a very useful to us.
But please NEVER put yourself at risk.
Crimes of note
Offton – 4th March – plant equipment stolen from commercial premises – recovered .
In Essex - 27th March – Gooch make, twin axle double horsebox and ride-on lawnmower stolen

If you have any information or would like any advice on police matters I would be more than happy to discuss this with you. I can be contacted at Stowmarket Police station on 01473 613500 or by email david.clark@suffolk.pnn.police.uk As previously Pc Sally Parkes will be my deputy – she can also be contacted on the above telephone number or sally.parkes@suffolk.pnn.police.uk Please remember that there are occasions when I am on rest days for 4 days so if your call is of an urgent nature please ask to speak to an officer on duty.
Thanks very much.

PC 466 Dave Clark
Thank you
PC David Clark
01473 383390 Stowmarket Police Station
01473 613500 Police Headquarters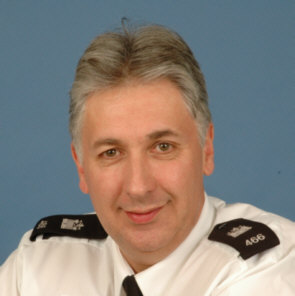 PC 466 David Clark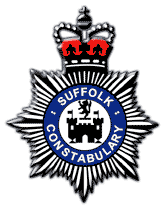 To go to the Suffolk Police web site please click here
To go to the Neighbourhood Watch site of Suffolk Police click here
Offton Church News

Looking forward to the weekend of June 10th and 11th - see the full details in our advertisement. We look forward to seeing everyone there!
A Warden's Lot
It is that time of year when the grass is really starting to grow again and the mowing team have to 'gird their loins' to keep the churchyard looking neat. Some patches of grass grow so much faster than others that you wonder, who is buried beneath them: can you judge a person's worth by their grass?
I took the Evensong Service and felt that it did not go well. The mechanics were all correct and the familiar words were intoned but I was having a low day, a low week and I lacked sufficient passion and enthusiasm, vital ingredients in a presentation. Jesus also had times when he needed to get away and once he went with his disciples in a boat to a lonely spot but somehow the crowd got there first. We don't know what he said when he saw them but the Bible states that he had compassion on them because they were like sheep without a shepherd. So he did not get his rest but had to carry on and in my small way so must I, especially as I am one those sheep.

For those of us, who sometimes feel rather small, let me tell you about the Valiant Rasper. The warm weather lingered long last autumn and those, who should have taken their winter sleep, spent some weeks being drowsy and irritable. One of these was the Valiant Rasper. I first became aware of this creature in going into my garage, cum store, cum refuge in the evening. All was dark outside, owls hooted, creatures of the night prowled and the resident mice busied themselves in the roof. Soon after the light was turned on as I surveyed numerous unfinished projects I heard the sound as of a rasp grating across wood. Some new bird sound I thought and stuck my head out of the door. The rasping stopped. Back in, it started again. This intriguing situation continued until eventually I looked up above my bench where some old skirting boards are stored and there, hanging upside down stood a Peacock butterfly looking very defiant. The sound came from it rapidly rubbing its wings together. To my surprise it began rasping more loudly and started to move towards me. I decided that it was using up valuable energy, which it may need in the proper winter and I moved away. (That's my story anyway.) The next day the north wind brought winter and Valiant Rasper went to sleep. It must be equal to me advancing towards the largest dinosaur. A bold butterfly the Valiant Rasper.

I assisted in planting a tree in memory of Lewis. It was a bitterly cold day and snow blew around us. The tree seems to be happy, especially as lots of bone meal was spread around it, which seemed a bit bizarre in a graveyard. Whilst on the subject of trees, Offton church planted a yew to celebrate the millennium. Our yew is rather small, somewhat smaller than the Willisham one. Now I know this is not relevant, us all being friends in the great family of the church etc., but, well, you know its not really on and I am going out now to dose it with bone meal and tell it to get a move on. I.D.

***************************************
Offton and Willisham Parish Council
The Spring Clean Suffolk Week participants, Councillors and helpers had a rewarding Saturday morning on 25th March. Upwards of 25 large black bags of litter were collected from the verges in Offton and Willisham. And we enjoyed it so much that there is a view to repeat it in the Autumn.

Remember the Annual Parish Meeting on May 8th with guest speaker Tracey Brinkley from MSDC's Affordable Housing unit.
Pip Sands Tel 01449 721173 Parish Clerk
We welcome to Suffolk:
Pastor Iain Shaddick at Battisford Free Church from 6th May.
The Venerable David Brierley, our Archdeacon from 7th May.
The Reverend Diane Williams to be licensed as priest-in-charge of Needham Market with Badley on Friday 26th May.
Canon Neil Collings, to be installed as Dean of St Edmundsbury at the Cathedral on September 16th.
CHURCH SERVICES in our 8 linked parishes

If you think there may be a mistake in the rota please contact your Churchwarden.
May 7th Fourth Sunday of Easter
| | | |
| --- | --- | --- |
| Holy Communion | 9.30am | Willisham |
| Morning Prayer | 10.00am | Bricett |
| Holy Communion | 11.15am | Somersham |
| Morning Prayer | 11.15am | Battisford |
| Evening Prayer | 3.00pm | Barking |
| Holy Communion | 6.30pm | Flowton |
May 14th 5th Sunday of Easter –Christian Aid week

| | | |
| --- | --- | --- |
| Holy Communion | 8.00am | Flowton |
| Family Service | 10.00am | Somersham |
| Holy Communion | 10.00am | Bricett |
| Holy Communion | 11.15am | Barking |
| Family Service | 11.15am | Battisford |
| Evening Prayer | 3.00pm | Willisham |
| Festival of Talents | 4.00pm | Offton |
May 21st Rogation Sunday

| | | |
| --- | --- | --- |
| Holy Communion | 8.00am | Somersham |
| Family Communion + comm. by ext | 10.00am | Offton |
| Family Communion | 10.00am | Willisham |
| Holy Communion | 11.15am | Battisford |
| Evening Prayer (Please note new time) | 6.00pm | Flowton |
May 28th 7th Sunday of Easter

| | | |
| --- | --- | --- |
| Holy Communion | 9.30am | Ringshall |
| Morning Worship | 10.00am | Flowton |
| Holy Communion | 11.00am | Offton |
| Morning Prayer | 11.15am | Barking |
| Evening Prayer | 6.30pm | Somersham |
Probable services for June 4th Pentecost

| | | |
| --- | --- | --- |
| Holy Communion | 9.30am | Willisham |
| Morning Prayer | 10.00am | Bricett |
| Holy Communion | 11.15am | Somersham |
| Morning Prayer | 11.15am | Battisford |
| Evening Prayer | 3.00pm | Barking |
| Holy Communion | 6.30pm | Flowton |
Somersham Church Notes
The A1 Steam Locomotive Trust – East Anglia Group "Middy-Best of Three" – Saturday, August 19th 2006

The East Anglia Support Group of The Trust has arranged a "Middy-Best of Three" steam driving day on The Mid-Suffolk Light Railway near Stowmarket on Aug 19th

We will have exclusive hire of the railway for the day, which will include rides on The Middy's vintage train and a chance to drive 0-4-0 Barclay "Little Barford" steam locomotive. Driving will be under the supervision of a Middy crew and will involve precision practice at stopping the locomotive accurately. Participants get three goes at this, and the best in each group will also drive the train for one return trip on the line. There will be three trips down the line, one before and two after lunch. All participants and guests can ride the branch trains. A buffet lunch will be provided in the café. Drinks and light refreshments also be available for purchase throughout the day. Real ale available on-site! Also museum, shop and curio coach.

During the day you may also wish to explore the future extension and picnic site (note: there is no access to the running lines). There is also normally some restoration activity to view on Saturdays. www.mslr.org.uk gives more information.

The absolute maximum number of driving places is 27; the day will commence at 10am. Cost of the day is £28 including lunch. Driving time will be allocated and notified before the day. This format provides a lot of fun for participants and their friends/family, so be sure to invite as many non-drivers as you wish, to come and view yours and others efforts!

Non-driving places will be available for persons accompanying driving participants. The cost for non-drivers will be £10.00 includes buffet lunch, rides and site entry.

To book a place please complete the slip below, returning it, with your cheque for the appropriate amount, A.S.A.P. – NOT LATER THAN JULY 31st PLEASE
+++++++++++++++++++++++++++++++++++++++++++++++++++++++++++
Visit to "The Middy" – August 19thth
Please reserve me: driving places @ £28 = £
non-driving places @ £10 = £
Total: £
I enclose a cheque for this amount made payable to Alan Lusby
Name: _____________________________________
Address: _____________________________________
_____________________________________
_____________________________________
Post Code: ______________________Tel no:______________________
Send to: Alan Lusby, Little Park Nursery, Flowton, Ipswich, IP8 4LN
We would appreciate it if you would enclose an S.A.E for return of your ticket and confirmation of driving time etc.
Alan may also be contacted by e-mail on: alan.lusby@marshallaerospace.com
Somersham Baptist Church
Thank you to everyone who attended our 'Christ of the Canvas' evening with Stuart Currie. I am sure we will never look at a painting the same way again, with so much going on in the painting just what the artists have done with motion pictures!
At the moment Stuart is creating a presentation on the art in Dan Brown's book the Da Vinci code, look out for Stuarts return to Somersham when the DVD of the film is released.
Brown's book has been extremely popular, it's a jolly good read, but it remains a work of fiction. The Gospels we have in our bibles pre date the documents carrying the stories of the marriage of Jesus to Mary Magdalene that form the basis for Brown's book.
Christianity is based on the life, ministry, death and resurrection of Jesus, and is wholly dependant upon both the early record of the apostles and the reliability of the writer's testimony.

In fact as the years pass more NT documents are discovered from increasingly early dates; the earliest so far being a fragment of John's gospel from 125 A.D. These documents confirm the accuracy of the latter copies we were depending on for the New Testament. So as the years pass we are more sure of the New Testament not less.

Christian belief about God does not depend on philosophy of theologians but upon revelation; 'in the past God spoke to our forefathers through the prophets at many times and in various ways, but in these last days he has spoken to us by his Son'1. Philosophy makes my head ache, scripture makes my heart rejoice. The New Testament brings good news in popular format, as Peter the Apostle of Jesus said 'we have the word of the prophets made more certain'2.
Regular Sunday Morning Programme (You are welcome to join us for all or part of the morning).
10.00-10.30 Prayer Meeting
10.45-11.15 Bible Study (Communion 1st Sunday)
11.30-12.00 Worship
12.00-12.30 Sermon
Next Month; Praise on the Playing field Sunday June 11th at 11.30am followed by BBQ

Other Meetings
Children and Young People (During term time); Wednesday Club 6.30-7.30pm for primary school children, 14+ Friday's 8.00-9.30pm Year 9 upwards.

Meetings for Ladies;
Women's Fellowship 2.30pm 12th May, Guests Mothers Union, speaker, Mark.
Friends and Neighbours 15th May 7.45pm Hand bell ringing.

Contacts;
Pastor Mark Newcombe 01473 831940 Mobile 07930 543583. e-mail mark.newcombe@btinternet.com
Colin Low 01473 464833 or Edwin Mayhew on 01473 658100. Web site www.somersham.com
Flowton Church News

Our Flower Festival and Gardens Open weekend will get off to a flying start with a Concert and Cheese and Wine event on the evening of Friday, 16th June at 8 pm in St. Mary's church, Flowton.
We are delighted that the Serendipity singers have agreed to perform a concert of light music for a summer's evening. Their programme will include songs from the shows, madrigals, spirituals and folk music.
Serendipity came into being a little over two years ago as an offshoot of Hadleigh Choral Society and have already made an excellent reputation for themselves. This choir is much in demand and we are extremely lucky to have secured them to open our Flower Festival.
We look forward to a perfect evening – the church will be filled with fragrant flowers and there will be an interesting cheese and wine supper for concert goers to enjoy afterwards.
Tickets at £6 (including refreshment) can be booked by telephoning 01473 658330 or email to Margaret@laflin.fslife.co.uk

FLOWTON OPEN GARDENS & FLOWER FESTIVAL
Friday 16, Saturday 17 & Sunday 18 June
Proceeds in aid of St Mary's Church fabric fund
& East Anglian Air Ambulance
FRIDAY 16 JUNE AT 8 PM IN ST MARY'S CHURCH
'Serendipity Sings' – light music for a summer evening
by this fabulous sub-group of Hadleigh Choral Society
Followed by cheese & wine in churchyard
An enchanting evening not to be missed
Tickets at £6 (to include cheese & wine) from Margaret on 01473 658330 & Margaret@Laflin.fslife.co.uk
For full details visit: www.flowtonopengardens.co.uk
SATURDAY 17 & SUNDAY 18 JUNE
Flower Festival in Church 10.00am-5.00pm
to theme "The Four Seasons" – with wildlife photographs, Local history and dolls house exhibitions
Home-made quilt display and a bookstall
Lunch in the churchyard 12noon to 2.00pm
Flowton Open Gardens 12noon-5.00pm
Discover the hidden gardens of Flowton
Cream teas 3.00 to 5.00 pm
Other refreshments A bookstall Croquet
Stalls for plants, jams & preserves & much more!
Entry for both days: £4 (children free)
Songs of Praise
Sunday at 7.30pm in St Mary's Church
Entry free
Contact 01473 658522/658335 & carters@flowton.fsnet.co.uk
For full details visit: www.flowtonopengardens.co.uk
Somersham Church Notes

We've a busy month with lots going on during May!!
There will be another chance to hear the Ladies' Co-operative Choir on Friday 5th May in the church. Those who came to their previous concert will know what an enjoyable and entertaining evening it was. See ad. for all the details.
We are holding a Coffee Morning on Saturday 13th May from 10 to 12 o'clock at March House. There will be the usual refreshments, Bring & Buy, cakes and plants for sale, as well as the opportunity to chat with friends and neighbours.
The church will be having a Cake Stall and Tabletop Sale at the official opening of the new playing field on Saturday 20th May from 12.30pm. We would be very grateful for any cakes, savouries and homemade sweets, etc. as well as any items for the tabletop sale. Please let Christine Jarrold or Pat Woolhouse have your donations, or bring them down to the field during the morning.
The Summer Fete will be held on Saturday July 8th at the church and Church Meadow, thanks to John and Sally Caston., from 12 till 4pm. We will be serving lunches, and there will be all the usual attractions. More details next month.
A big thank you from Villereal!!

Eddie and I would like to thank everyone who kindly contributed to the gift of Euros last summer, at our going away party held at Pat & Steve's. Your generosity made it possible for us to buy several plants and pots for our just completed courtyard. Included in the plants were a lovely olive tree, a beautiful bougainvillea, box and a stunning 'spikey' plant - without a label on it!! - as well as several herbs.
I will finish as I did in last Month's Link, and that is to say we have a self-contained studio at the top of the house: if you are interested in a holiday here in the beautiful Lot & Garonne, please ring us for more details.
Our phone number is 0033(0)553493883, and our e-mail address is eddiefagg@iberpass.com

All the best! Mary and Eddie Fagg.

The Rural Coffee Caravan Information Project
comes to Somersham
This year the Coffee Caravan Project has a new caravan.
It will be launched in Somersham by
Amelia Reynolds, BBC Look East presenter.
Come along and see what it's about
____________________________________________
The Coffee Caravan
Will be found at the
VILLAGE HALL
MONDAY 15th MAY
2.00 pm – 4.00 pm

We offer an opportunity to chat to neighbours and our friendly volunteers over a cup of tea/coffee and homemade cakes.
We also provide a wealth of information about a complete range of issues Literature is available from many local and national agencies and organisations.
***** ALL WELCOME *****
Our visit is free but donations are welcome
Email: coffee.caravan@btinternet.com tel: 01379 855338
Coffee Morning
on Saturday 13th May
at March House, Main Road, Somersham
from 10 till 12 o'clock
Bring & Buy
Cakes Plants
Refreshments
Come and have a chat – everyone welcome!
Profit to church funds
with 10% St.Elizabeth's Hospice
St Mary's Church Somersham
The Co-operative Society Ladies' Choir
presents an
Evening of Light Music
on Friday 5th May
at 7.30pm
in Somersham Church
Tickets £5
(including glass of wine & light refreshments)
from Christine's Haircare, Somersham Garage or Pat Woolhouse (831080)
10% of profit will go to
St Elizabeth's Hospice
Somersham Football Club
February and March have seen the first team continue with their much improved performance and they have steadily climbed away from the relegation zone. Hopes are high of retaining Division 2 status and as can be seen, aside from receiving a thumping from top of the table opposition they are learning to win by the odd goal more regularly rather than the other way around. The reserves began the period losing to championship rivals Meadlands. Performances have certainly dipped from earlier in the season, but they are in a good position to attain promotion and are striving to do this in second place. In a season where the reserves have performed so well the club are elated this endeavour has been rewarded with a place in the Harpers Intersport Cup Final to be played at Framlingham on Friday 28th April.
The 1st Team
Saturday 11th February Coddenham – Div 2 (A) Won 1-0
After losing by the reverse scoreline at Coddenham earlier in the season, Somersham earned an excellent result here with the winning goal coming from new signing Mr Fisher.
Saturday 18th February Mendlesham Kings Head – Div 2 (A) Lost 5-0
According to sources, this result was not far wrong. It was not that Somersham were no good, but rather that Mendlesham are an exceptional side who rather enjoy their home matches.
Saturday 25th February Bramford Road Old Boys– Div 2 (A) Lost 1-0
Having beaten BROB at home 4 weeks previously Somersham were confident of a result here, but were denied once again this season by the single goal.
Saturday 4th March Stradbroke United- Div 2 (H) Drew 1-1
On fireworks day Somersham were abject away to Stradbroke and shipped six goals. Now in March, the team have improved to the extent that they were unfortunate not to take all 3 points. Dan English scored the Somersham goal to restore some pride.
Saturday 11th March No game
Saturday 18th March John Bull United – Div 2 (A) Won 2-1
Another turn around of a previous result here for Somersham. Somershams goals came in the form of an own goal and Kieran Cotterell bagged the other.
Saturday 25th March Halesworth Town – Div 2 (H) Won 5-1
In Halesworth in January Somersham lost 3-2, but once again this result was avenged with a superb display. Kieran banged in his first hat-trick for a while and fellow striker Kenny Copeland almost equalled Kierens achievement with the other two goals.
Saturday 1st April Claydon – Div 2(A) Lost 1-0
The local derby is generally a close, bad-tempered affair, and this game didn't disappoint. A draw would have been a fair result, but Claydon won the match at the end, scoring from a hotly contested corner decision. Although rightly disappointed, the team again put in an excellent performance to be proud of.
This set of results sees Somersham in a much healthier league position than at the turn of the year and team spirit is also now at a season high. Well done to all concerned for turning things around and let's hope they finish the season as strongly as possible.
The Reserves
Saturday 11th February Meadlands – Div 5 (H) Lost 5-0
The much anticipated top of the table clash was a wash-out from Somershams point of view. This effectively ended any hopes of winning the league.
Saturday 18th February Stowmarket Stag –Div 5 (H) Drew 2-2
Stag were our close rivals for promotion and as a result another hard game was anticipated. Somersham performed much better than the previous week, but had to be satisfied with a share of the points with goals from Dale Poole and Jamie Tynan.
Saturday 25th February AFC Hoxne Reserves – Div 5 (H) Won 2-1
After an extremely physical away fixture a similar game was expected for Hoxne's visit. Although there was not the same degree of physicality Hoxne gave us another hard game, but 2 goals from Adam English sealed the points.
Saturday 4th March Mendlesham Kings Head Reserves – Div 5 (A) Won 1-0
This game coincided with injury and unavailability leading the management to field the ever ageing Quinny Warner at centre half and manager Derek Ottaway had to don the footie togs once more as the only sub. With a bare bones side and a number of players not playing in their accustomed positions Somersham performed admirably and got all they deserved with a solid 1-0 victory. Captain Dale Poole conjured up the goal.
Saturday 11th March Stonham Aspal 'A' – Div 5 (H) Drew 1-1
After Stonhams last minute equaliser at their place Somersham were out for revenge. After going behind early on Somersham dominated but could not convert their chances. It fell to Stefan Nielsen, available due to the first team not having a game, to come off the bench and save a point. A disappointing result as Stonham were there for the taking.
Saturday 18th March Coddenham Reserves–Harpers Intersport Cup (H) Won 3-2
League concerns were put to one side for this much anticipated semi final. I'm afraid I don't remember too much of the match as one moment has been seared in my memory. After normal time the score was 2-2 in a very even match and as the second period of extra time began it seemed penalties were inevitable. That was until Damon Crick got the ball 25-30 yards from goal and let fly into the top corner. This goal deservedly won the game and takes the reserves to the final. What a goal!
Saturday 25th March Old Newton United 'A' – Div 5 (A) Won 2-0
The first half of this match was abject by both teams. After a stiff half time talk from manger Ottaway things improved beyond recognition and Somersham took the points with a strike each for Jason Brame and Adam English.
Saturday 1st April St Clements Hospital Reserves (H) Drew 1-1
Another very poor Somersham display in this match brightened only by the first half goal from Dazza Luck.
Hopes of winning the Division have now evaporated, but second place and promotion to Division 4 are still on the cards. The reserves last game of the season will be the cup final mentioned above. This will be against Coplestonians 'A' currently in Division 3 and also current holders of the cup. Last season Somersham first team record a win and a draw against them in the league, so with a fair wind who knows!

See you on Saturday!!! DON'T FORGET YOUR PAINT!!!!!
Al Chester
.
Somersham Football Club End of Season Presentation Dinner Dance
Sunday 28th May 2006
This year we are holding this event at the Elizabeth Hotel Copdock, in the Elizabeth Suite. Tickets will be £25 per person including transport by coach to and from the venue from Somersham.
It all begins at 6:30pm and finishes at midnight.
Included in the price is a three course meal with coffee, followed by dance floor shenanigans to the Tony Mills Roadshow.
If you, your family or friends are interested in joining us you will be extremely welcome. Menu options and travel arrangements are available from Jan or Dill Sillet on the number below.
This is always a great night out and how many times are likely to see me in a suit? See you there!
Somersham & District Community Association
presents
The Official Opening of Your New Playingfield
SATURDAY 20 MAY 2006 from 12.30PM
Come and help celebrate the new playingfield
Official Opening by Baroness Ros Scott
Basketball coaching and competition in Arena
Football coaching and competition in Arena
Trailblazer time trial
Cycle speedway display

Bar open
BBQ (why not come down for lunch!)
Music by local band "I blink fast"
Stalls inc. cakes, books, plants, tombola
Any enquiries please contact Claire Cutler on 831806
Somersham Parish Council

May 2006
Forthcoming Parish Council Meetings
Wednesday 3rd May 2006 – 7.30pm - Playing Field Pavilion
(Annual Parish Council Meeting)
Wednesday 7th June 2006 – 7.30pm - Village Hall
Wednesday 5th July 2006 - 7.30pm - Playing Field Pavilion
Wednesday 6th September – 7.30pm – Village Hall
Annual Parish Meeting
About 20 people attended the Annual Parish Meeting, which took place in the Village Hall on Wednesday 5th April. Annual reports were received from the County Councillor, Julia Truelove, the District Councillor, Robin Richardson, the Community Police Officer, David Clark and the Neighbourhood Watch Co-ordinator, Colin Burrows, as well as the Parish Council Chairman, Janet Hodge. The County Councillor reported on the difficult situation faced by the County Council which has had to reduce its spending considerably, but a successful year for Somersham was reported in all disciplines from a reduction in crime figures to the improvements taking place on the playing field. The improvement and extension of the playing field has been s a major project for Somersham during the past year and the Parish Council has congratulated the Community Association on the work undertaken so far.

In the future the Parish Council will be looking at the feasibility of a Good Neighbour scheme, local requirements for affordable housing and is also looking to encourage young people in the village to understand the working of the Council and have some input and suggestions of their needs and wishes.
Broadband
Thank you to everyone who is keeping us updated on the situation regarding their broadband connection problems which the Parish Council is continuing to co-ordinate. We are making some progress in finding an answer to the problems, with the assistance of BT, and understand that in some areas already there has been an improvement. The work will continue.

Somersham Hedgerow Survey
Until the introduction of Hedgerow Legislation in 1997 local authorities had no control over the removal of hedgerows, but now hedgerows have considerable protection particularly those which are species rich or of historical importance.
Although evident that many hedgerows had been lost prior to 1997, there is no accurate record of what remains. Each parish is encouraged to undertake a Hedgerow Survey to ascertain the number and state of our hedgerows.
Two thirds of the survey has already been undertaken, but volunteers are still being sought to help complete the Somersham Hedgerow Survey. A small team of about 4 – 6 volunteers (including a co-ordinator, or joint co-ordinators) who are able to give at least 6 half days per year, May to October, is all that is needed to complete the survey. Two people have already kindly volunteered to participate in this survey but a co-ordinator and additional help are required. All necessary paperwork is supplied and no previous experience is needed. Participation in the survey is good fun and most enjoyable. A training session from 9.30am – 12.30pm takes place on Saturday 13th May and Thornham Field Centre. If you would like to help and can spare 6 half days this summer, please contact the Clerk.
Annual Parish Council Meeting and Council Vacancies
The next meeting of the Parish Council is the Annual Parish Council Meeting on the 3rd May at which the Council elects its officers for the forthcoming year. The Parish Council still has vacant seats, so if you would like to help us to continue with our efforts in improving the everyday life of the community through the powers of local government we would be pleased to hear from you. You just need to be over 18 and on the Register of Electors. Please contact the Clerk, or any of your Parish Councillors, for further information.

Janet Clarke
Clerk to the Council
Tel. No. 01473 830398 E-mail: janetinclaydon@aol.com
Christian Aid Week 14th – 21st May 2006
You should have received a Christian Aid envelope in with this month's Link magazine. There will be a door-to-door collection by volunteers during Christian Aid week and we would be most grateful if you feel able to make a contribution in the envelope.
If you miss the collector, envelopes can be dropped off at Christine Jarrold's (Griffin Cottage or Haircare), Pat Woolhouse (The Willows, Chapel Lane) or Colin Mayes (Somer Lodge).
Thank you