Dear Reader,
"Rabbit, rabbit"
A very dear colleague, with whom I was privileged to work for more than 25 years until she retired two years ago, always greeted me on the first day of every month with the words "rabbit, rabbit". I never knew the relevance of this, and neither did my colleague, but it became our monthly greeting. Even now, on the first day of every month, we phone one another and say "rabbit, rabbit". Why, you might ask? I really do not know why, other than it has become a tradition and brings back happy memories. As far as I am concerned, for both these reasons, it is very worthwhile continuing. I expect many of us perpetuate similar, and probably equally useless, traditions. And why not?
As was pointed out to us in the "Link" this time last year, November is the month for 'remembering'. I am sure we all have many memories, some inevitably sad but, I hope many more happy ones. Remembering is good for us. No doubt the older we get the more memories we have. I remember that as a schoolboy – frequently a rather reluctant schoolboy - thinking how easy a job our elderly history teacher had. To us lads he seemed so old that all he had to do was to tell us of events earlier in his life. We were sure that he was so old that the world's history had all happened in his lifetime!
On a more serious note, memories are very precious to most of us. It can be by no co-incidence that the best known and most frequently heard extract from the excellent musical "Cats" is the number entitled "Memories".
We all know what happened in our lives in the past. What a good thing, incidentally, we do not know what will happen to us in the future. Perhaps we look back and learn, as well as remembering the good times. Despite the great motor car manufacturer Henry Ford famously declaring "History is bunk" a knowledge of past events can prepare us for the future.
We all experience "ups and downs". We cannot always choose our path in life, but we can generally choose whether we walk along the shady or the sunny side of that path. When times are difficult, it is worth remembering that even the darkest night is followed by the light of the next morning, and that the light at the end of the tunnel is not always the headlamp of an approaching train.
And why should we worry unduly about the future anyway? Yes, by all means take what sensible precautions we can, and make any sensible preparations we can, as indeed we are exhorted to do in the Bible, but let us not forget the closing verses of that wonderful chapter 6 of St Matthew's gospel.
~ Go on. Read it!
In the meantime –rabbit, rabbit!
Happy month
Nick Carter
*************************************************
Gospel Readings for our Sunday Worship during much of October and November are being taken from a study series about Jesus, and about what being a Christian means in the world today. We welcome all who would like to know more about the Christian faith to join us in our regular worship. More details are available from the Rector, or your Churchwardens –as detailed on the back cover of the Link.
From the Registers:
Welcome to
Grace Sarah and Samuel Joseph, the children of Jo and Sarah Watkins, who were baptised at St. Mary's Flowton on September 25th.
May they grow in faith
***********************************
Farewell to
Delia Ann Spalding of Springfield Road, (55 years), whose funeral took place at St Mary's Somersham on September 28th.
Our deepest sympathy goes to Philip, Samantha, Lee and all the family in their loss.
May she rest in peace
Choir practice dates: October 15th, November 12th, and 26th all at 10.00am, in Flowton church. We would welcome new members for all voices. Contact Mary Carter on 658522 for more details.
November – a month for Remembrance
At 4.30pm on Sunday November 6th, at Offton, there will be a Service for the Bereaved.

This is for all those in our 8 parishes who wish to remember loved ones who have died –whether in the last year, or several years ago. You will be able to have your loved one named during the service and for this to happen we would ask you to contact the Reverend Linden Fletcher (01473 657768) or Mrs Mary Carter (01473 658522), or one of your Churchwardens.

In many parishes a service such as this has been found to help and support parishioners, and we hope this will help our communities.
Somersham Golden Link
Somersham Golden Link
are holding an Autumn Fayre
on November 16th at 2.00pm in the Village Hall.
Any contributions however small will be most welcome.
Please phone Mrs Game on 748279
if you have anything you would like to be collected.

SOMERSHAM CSC NEWS
Somersham completed their league programme with an enjoyable victory at Hethersett.
The young home side worked us hard in the first half, but it was the Stars who had the staying power and gradually pulled away for an 82-98 win. This moved us into 3rd place in the league, but other clubs have matches in hand.
Heat leaders Gary Brown and Andrew Mittell again led the way but it was the back-up that made the difference. Joshua Brooke, Tom Pike and Lee Richardson all won races, demonstrating how they have improved in Somersham shirts. This trio have been on loan from Ipswich this season in order to sample a higher division of racing, and both clubs have benefitted from the arrangement. The standard differs so much between the divisions, it is difficult for clubs to decide the best level for their riders. Next season we hope our best junior riders will be up to the challenge and relish the opportunities in the higher sphere.Our younger members got to show off their skills in a challenge at
Spixworth. The Norfolk club reformed during the season, so without league racing they were on the lookout for opponents. Maximum
performances from Adam Cotterell and Jordan Chester-Flatt ensured a Somersham win 77-82, while Jake Copping's keenness was noted after 9 tiring races! The racing showed how the youngsters' techniques have improved during the year, and the increased cycle proficiency should help both on and off the track.The season will be drawing to a close by the time you read this, with the Club Championship (October 30, 11:00) set to be the last outdoor meeting. Open to all, it should be a fun way to end the season.
you can contact us via (01473) 831474, e-mail ovalking@yahoo.com or take a look at the
new Somersham Cycle Speedway website:
www.btinternet.com/~SomershamCSC
---

CHURCH SERVICES in our 8 linked parishes

If you think there may be a mistake in the rota please contact your Churchwarden.

November 6th 3rd Sunday before Advent

| | | |
| --- | --- | --- |
| Holy Communion | 9.30am | Willisham |
| Morning Prayer | 10.00am | Bricett |
| Holy Communion + baptism | 11.15am | Somersham |
| Evening Prayer | 3.00pm | Barking |
| United Service of Remembrance for the Bereaved | 4.30pm | Offton |
| Evening Prayer (please note change for this month only) | 6.30pm | Flowton |

November 13th Remembrance Sunday

| | | |
| --- | --- | --- |
| Holy Communion | 8:00am | Flowton |
| United Service for Remembrance | 10.30am | Somersham |
| United Service for Remembrance | 10.45am | Barking Tye |
| Remembrance Sunday Service | 10.45am | Battisford |
| Evening Prayer + baptism | 3.00pm | Willisham |
| Evening Prayer | 6.30pm | Offton |
November 20th Sunday before Advent

| | | |
| --- | --- | --- |
| Toy Service | 10.00am | Somersham |
| Family Service + Communion by ext. | 10.00am | Offton |
| Family Service | 10.00am | Willisham |
| Holy Communion | 11.15am | Battisford |
| Holy Communion by ext.(please note change for this month only) | 6.30pm | Flowton |
November 27th 1st Sunday of Advent

| | | |
| --- | --- | --- |
| Morning Worship | 10.00am | Flowton |
| Holy Communion | 11.00am | Offton |
| Morning Prayer | 11.15pm | Barking |
| Evening Prayer | 3.00pm | Somersham |
Probable services for December 6th 2nd Sunday of Advent

| | | |
| --- | --- | --- |
| Holy Communion | 9.30am | Willisham |
| Holy Communion | 11.15am | Somersham |
| Holy Communion | 6.30pm | Flowton |
---
Somersham Baptist Church
Church Material?
Young, moral and rich, he looked just the kind of person the Church needed. But no, after a short conversation with Jesus he was off. The disciples were shocked; if this chap was not good enough to be a Christian no one else stands a chance!
But in that short conversation Jesus had discovered that the rich moral young man prized his wealth too much to trust him completely and the man's morality did not extend far enough in his relationships with people, never mind with God. The poor would get none of his wealth.
The shocked disciples were right; no one is good enough to be a Christian. It is impossible, but not for God. Jesus is the one person good enough, and a simple act of faith in Jesus where he becomes the leader we will follow in this life is the only way to be accepted. God treats Christians as if they are good enough because of Jesus. Then we begin to listen to his words and adopt his priorities. If you don't think you are church material think again.
Read of the encounter with the young rich man for yourself in Matthew's Gospel chapter 19, verse 16ff
10.30am Sunday 13th November Remembrance Service at the Parish Church
Regular Sunday Morning Programme (You are welcome to join us for all or part of the morning).
10.00-10.30 Prayer Meeting (Communion 1st Sunday)
10.45-11.15 Bible Study
11.30-12.00 Worship
12.00-12.30 Sermon
Children and Young People (During term time)
Wednesday Club 6.30-7.30pm for primary school children.
14+ Friday's 8.00-9.30pm for Year 9 upwards.
Contacts;
Pastor Mark Newcombe 01473 831940 e-mail mark.newcombe@btinternet.com
Colin Low 01473 464833 or Edwin Mayhew on 01473 658100. Web site www.somersham.com

SOMERSHAM CARPET BOWLS CLUB
With the beginning of the new Winter League, and the full programme of fixtures now confirmed for the forthcoming months through to the end of March 2006; the Club are looking forward to competitive – but friendly - encounters with the villages of Elmsett, Stratford St. Mary, Harkstead, Tattingstone, Bentley, Hadleigh, Whatfield and Burstall who complete the list. All villages are in fairly close proximity so not too far to travel to the away matches on those dark winter evenings. Interspersed with league duty we also have Knock Out competitions to contend with in the Cup and Plate. Depending on success determines how far we progress

Our first match in the first week of the League bode well and gave good indication of a carry over of form from the Summer; resulting in a successful start to the season with a good win over our friendly neighbours Elmsett. Bowling on our own mats did give us a slight advantage, but our bowlers were also on excellent form - with two teams winning their games, one drawn and one loss - so we were not unhappy with the result.

Our second match away to Stratford St. Mary was again a very close contest. Everyone played well and what would perhaps have been a fairer result, the draw only eluded us by a single shot on the night.
With a break from league duty a two leg Cup match had to be played home and away against Brantham; and with good determination on the part of all bowlers we were able to hold onto a draw away, which left us with a little less pressure to record a win at home, which we duly did running out 3 – 1 winners. An enjoyable match ; and which now sees us having to travel afield to Brockley in the next round.
WinterLeague - September Results :-

| | | | | |
| --- | --- | --- | --- | --- |
| Team | Shots | Points | | |
| Elmsett | 34 - 28 | 7 - 3 | Won | Home |
| Stratford St. Mary | 31 - 30 | 6-4 | Lost | Away |
| Cup Match | | | | |
| Brantham | 0 – 0 | 2 – 2 | Draw | Away |
| Brantham | 0 – 0 | 3 – 1 | Won | Home |
On a final note it is fair comment to say that many of the activities within the Village rely on resident participation most certainly if Clubs like 'carpet bowls' are to maintain a viable membership for the future. An invitation was made in the last Link - and also well advertised by the distribution of flyers - for all to come along and try carpet bowls. It was therefore most disappointing that the Club took the time and effort to hire the Village Hall and turn out on a Sunday afternoon yet no one – Yes no one! - took the trouble to come along to see what carpets bowls is about.
.

OFFTON AND WILLISHAM PARISH COUNCIL
Planning applications
When the Council receives, and is invited to comment on, applications submitted to MSDC, only some two weeks is allowed for it to reply. This necessitates extra meetings being convened between the regular bimonthly ones. Dates have been appointed for these meetings, which will only consider Planning Applications, and these dates have been posted on the notice boards. Obviously meetings will only be called if there are applications to assess.
MSDC place details of applications submitted to them on their website and in the EADT. I suggest that persons wanting to attend the meetings should first telephone me for confirmation, as that could save them a wasted journey.
Offton sign
The sign has been taken down for refurbishment, which could take several weeks.
Vehicle incident reporting
Irresponsible and illegal traffic incidents involving lorries can be reported to SCC using a reporting leaflet available from tel. 0844 800 0101 or the SCC website.
Proposed changes involving NHS Primary Care Trusts
The Council has responded strongly and critically to the cutbacks in Hospital and Community Healthcare.
Pip Sands 01449 721173
Parish Clerk

Somersham Gardening Club

Next Meeting: Monday 14 November 2005
Somersham Village Hall, 7.30 pm
Talk: Gardens through the Eyes of a Horticultural Photographer.
We celebrate the Club's 5th Birthday with Guest Speaker Michael Warren, who has been photographing horticulture for over 35 years. His slides will guide us through the seasons, highlighting the plants he enjoys and the locations to which they have taken him.Do come along and join us
Our meetings are open to non-members at £1 each

Somersham Primary School
We have been very busy since we last wrote for the Link.
In the space of seven weeks we have managed:
to make scarecrows,
have a Healthy Eating week (did you see us in the paper?),
invited parents to lunch,
a visit to Asda by Key Stage 2,
a visit to Hill Farm by Key Stage 1 (thank you to Mrs. Whitaker for inviting us and to Mrs. Pearson for taking us along the footpaths),
our harvest festival service at the church,
a fitness workout for the Lepra society
and starting to get some art work ready for a very special occasion which is going to be held this month.
We also managed to fit in all our school work!
On the 9th of this month we are all going to be watching a production of The Christmas Carol in the school hall. A bit early you may think, but when you realise what else is going to be going on you will understand it being the calm before the storm!
On the 22nd of November we will be holding an Art Exhibition. This will be done professionally by a company but will be all the children's art work. Every child in the school will have a piece on display which will be for sale. A week later will be the Christingle service and at the end of term......wait for it,,,we are having an Old Time Music Hall production. (Can't wait for that one) So we shall be rehearsing like mad for both the service and the production. Put all that alongside the usual Christmas activities, all within the space of another seven weeks, we shall be more than ready for the Christmas holidays. There will be more information about the musical hall next month.
During November the children will be collecting items for the Shoe Box appeal. When they are full they are sent to children across the world who have very little. This has always been something the children get satisfaction from doing and it helps bring home to them just how luck they really are. For this appeal we get empty shoe boxes, cover then with pretty paper and fill them with items that young children or teenagers would like. For example, pencils and paper/note books, small toys, (nothing which resembles guns, soldiers etc) soap and flannel, toothbrushes and paste, "pretty" items for the girls and simple/obvious games for the boys. Nothing with writing, it's no good if the recipient can't read it, and no perishable goods can be used. Want to join in?
Phone the school or call into the office for more information.
FOSS
FOSS and Somersham School would like to say a big thank you to everyone who participated in the Scarecrow weekend. It was a huge success. There were over thirty scarecrows on display and the nice part was some new ones appeared on the Sunday! A lot of time and effort went into making them and we really do appreciate that. Thank you. We were very pleased with the turnout. Many families/couples came who have no children connected with the school and there were "strangers" from out of the villages. They had heard about it on the radio and came to have a look. Just over £250 was taken. Not bad for a £1.50 map, some refreshments and a game of tombola!!

Photos by Tempest
Saturday 12th November
in the school hall
10 a.m. 'til 12 noon
This is always a favourite for Christmas presents. Everyone welcome from new babies to grandparents.
Body Shop Party
Wednesday 23rd November
in the school hall at 7.30 p.m.
Tickets £1.50 to include a glass of wine
Come and have some fun!!

St Mary's Church Somersham
Folk Evening
featuring local bands
Pluck & Squeeze Kate & Steve
JCB Scott, Ted & Rohais
on Friday 9th December
at 7.30pm
in Somersham Church
Tickets £5
(including glass of wine & light refreshments)
available from Christine's Haircare, Somersham Garage
or Pat Woolhouse (831080)
10% of profit will go to T.W.A.M.
Somersham & District Community Association
This fund raising business would try the patience of a saint. We are still getting sudden withdrawals of promises but so far, always manage to find replacements. The Playing Field Committee had a look at the sports arena next door to the Ipswich Transport Museum in Cobham Road. It looks good and is sturdily built so the suppliers, S.M.P, will hopefully in­stall ours, as soon as the promised funding is formalised. New fencing has been purchased and will be installed as soon as the solicitors' finalise the land transfer. The Parish Council has been very supportive, and is funding another bench and two litterbins for the playing field.
Despite the efforts being made the usual mindless vandalism has taken place. This time roof tiles needed replacing and the footbridge needed repair. This is repeatedly torn up and will at some not too distant date be past it. We ask ourselves whether it is really necessary. If users have the energy to tear it up then they also have the energy to walk the extra couple of hun­dred yards to either of the other entrances.
Part of the remit of the S&DCA is the support and encouragement of local clubs. This has recently been demonstrated by the replacement of the goal posts. These were beyond repair and have been replaced at a cost of £900. The Football Club is the biggest user of the pav­ilion, spending the most money in the Social Club. This gets recycled back into the Comm­unity Association. The Tennis Club are still actively seeking funding and pursuing the Plan­ning Dept. They have a good team working on their funding which is quite separate from the S&DCA effort, although the courts will be available to everyone locally. The Speedway Club has nearly reached the end of the senior season and will not be bottom of the league this year. They will hold junior competitions with other local clubs at the end of the season.
The Churches raised the idea of a welcome social for the folk of Somersham Vale, to be held in the Village Hall. All the village associations would be invited to take part, perhaps with small displays to publicise their activities. A welcome pack is being devised listing the local amenities and will be delivered as people arrive at the Vale. The Parish Council will probably sponsor the event by paying for the hall. The CA is also willing to back the idea. It is hoped to expand this to cover all those recently moved into the Village. There are probably quite a few people who have lived here for some time who do not know all that is on offer so this will be a good opportunity to find out. The first newcomers probably will move into the Vale in November. Watch the Link, the Community News and notice board for further details.
All this activity going on, yet there were very few people at the Meeting. Fund raising, maintenance, litter picking, grass cutting, even digging in the new litterbins is all done by a few, a very few, volunteers. One of these days they will all get fed up with it and the amenities will simply be lost. No organisation can last if there is no enthusiasm for it. Everyone wants "something done about it" or "something to do" or "somewhere to go". Well Somersham is doing its best to provide amenities so please, do just a little in return.
The S&DCA needs a secretary. This entails taking the notes of meetings and notifying members of the dates. Can we have a volunteer please? Meetings take place on the 2nd Thursday of alternate months; the next one will be on 10th November.
Nicky Heming.
St Mary's Church, Somersham
Christmas Bazaar
on
Saturday 3rd December
from
2 to 4 pm
at
Somersham Village Hall
Visit Father Christmas!

Games, White elephant
Cakes, Tombola, Crafts
Books, Raffle
Kiddies' Craft Corner
Refreshments

(10% of profit to T.W.A.M.)

Somersham Church Notes
Somersham's Remembrance Service on Sunday 13th November is at 10.30am, and we look forward to our friends from the Baptist Church joining us.

This year's Toy Service is on Sunday 20th November at 10am. Do come along, and if you would like to bring any gifts (unwrapped), they will then be taken to deserving homes.
Remember to put the dates on your calendar for the two fundraising events in December – on December 3rd it's the Christmas Bazaar, with all the usual attractions, and on December 9th it's a special Folk Evening, featuring local bands. See adverts elsewhere in the Link for more details.
Looking ahead to the New Year, there's another Trivia Quiz on Friday January 20th in the Village Hall, so start getting your team of 6 together!
*********************************************
To our friends in Somersham and surrounding areas.
Greetings from Mary and Eddie in Valencia.
When we last wrote, we were about to meet up with Gill and Terry Fordham and family. Well this we did in Sillans-la-Cascade in south-eastern Provence. The area proved stunningly beautiful, with lakes, forests, high green hills and waterfalls-one of which is close to their holiday home.
During our time there, we visited the wonderfully turquoise Lac de Sainte-Croix for a swim and then drove on further to view the spectacular panorama of the Grand Canon du Verdon, a magnificent mountain gorge.
Whilst in the region, a boat trip was enjoyed by all to I'le De Porguerolles, one of a little group of islands in the Mediterranean off the mainland at Hyeres. It proved an amazing place to swim and snorkel.
From Sillans-la-Cascade we journeyed in our caravan to the next designated area of France, the stunning Pyrenees-Orientales. Here in the village of Prats-de-Mollo, lives Patt and Alan Baxter. In the heart of a deep valley surrounded by high wooded mountains, the Baxter's, previously of the White House Pottery, are now running holiday apartments. It was lovely to see Patt and Alan again, and they were able to offer us more information on the many pleasures and few pitfalls of living abroad!
The highlight for me however, had to be the visit to the Ceret Museum of Modern Art. (Eddie said he didn't need any highlights as he had enough white streaks already!) Seriously though, here a special exhibition was showing the work of Matisse and Derain, carried out during a period they spent in the pretty village of Collioure. Amongst other art also exhibited, were works by Picasso.
By the 12th of September, we were on the road again, crossing the border into Spain. The weather during the week's camping in Prats-de-Mollo had proved to be very miserable with much heavy rain. Although this was apparently quite unseasonal, we decided to head for the sun sooner rather than later. It was always our plan to take a detour along the east coast of Spain, and then visit some friends who were moving to the Valencia/Alicante Province.
Working our way down the coast, we camped at Empuriabrava, a modern marina, and then Blanes, both in Catalunya. Whilst these sites were a little bit touristy, they did however, have beautiful beaches and interesting towns and villages to search out around them. Visits included a wonderful day at the Parc Natural dels Aiguamolls de l'Emporda, a bird reserve, where we were lucky enough to see White Storks nesting high in trees, as well as Flamenco (sorry that's the dance!) Flamingo, Egret and the beautifully coloured Bee-eaters. Additionally, we enjoyed a day at Empurias, a Greek and Roman Archeological site.
We completed our stay in this region of Spain with a fabulous trip to Barcelona. This cosmopolitan city with tree-lined avenues, streets and squares, and both traditional and Modernist architecture, would take a book, not a page to talk about its countless attractions. Therefore I sign off, as we drive down the Valencian coast.
Mary & Eddie
---
FRENCH CONNECTION
SOMERSHAM/CHALLAIN-LA-POTHERIE
VILLAGE LINK


***********************************
Visit to Challain-la-Potherie
We are planning to visit our link village on the weekend of the first spring Bank Holiday 28 April – 1st May 2006
This is the sixth year of our link with the people of this village, which is of a similar size to our own and is situated in the Loire Valley. We do exchanges every other year – they come to us one year and we go to visit them the next. It's been really interesting to learn of each other's way of life and to get to know individuals and families well. Many lasting friendships have been formed and much goodwill flows between the two villages.

Travel by comfortable coach from Somersham to Challain and stay with host families.
Cost for the weekend is expected to be £75 per person
INTERESTED?
Then contact one of the following:
Gill Fordham: 831529; David Haughton: 831511;
Janet Hodge: 832296; Pat Woolhouse: 831080
---
Somersham Parish Council


Parish Council Meetings

Wednesday 2nd November 2005 at 7.30pm in the Pavilion
Wednesday 7th December 2005 at 7.30pm in the Village Hall.

Parish Council Vacancies
MSDC are recommending a reduction in the number of seats on Somersham Parish Council with effect from May 2007. Somersham has almost 600 electors and it is very disappointing that we have not had any success in recruiting new Councillors. Parish Councillors represent the community and help shape the future for the village and improve everyday life for the whole community.
If you would like to find out more, please contact any of the Councillors or the Clerk to the Council.

Rural Coffee Caravan
The Coffee Caravan made its final visit for 2005 at the end of September. It was another successful couple of hours enjoyed by about 12 people, who sat in glorious sunshine on Brook Way Green. People who drove or walked past showed considerable interest. The Coffee Caravan will return in the spring of 2006 and you are reminded that the caravan contains a wealth of information about many topics. So if you have concerns or problems do come along, you can be sure of a warm welcome.

Sewerage Problems
As reported last month the Parish Council wrote to Anglian Water expressing concern about the incidents of the sewer surcharging in Main Road. Anglian Water has now informed us they are planning to carry out a CCTV survey shortly to try to establish the cause of the problem.

Dog Fouling
Sadly the Parish Council has received complaints about dog fouling on the footpaths in the village. Three additional dog waste bins were put up a few months ago in an effort to overcome this problem. These bins are being well used so the majority of dog owners are protecting our community and using the bins. Again we appeal to the few irresponsible owners who are not cleaning up after their dogs, please use the dog bins provided, work with us to keep Somersham a clean and pleasant environment.


Janet Clarke
Clerk to the Council
Tel. No. 01473 830398 E-mail: janetinclaydon@aol.com

Offton Church News

Thank you!

SHCT Cycle Ride David and Helen Thorne, Thomas King with his mum Jenny all cycled for Offton Church on a very wet day in September. Well done and many thanks to you all, not forgetting the people who sat in the church to welcome visiting cyclists and Alison Rumsey our parish organizer. Thank you.

Whist Drive The Annual Whist Drive took place on 24th September. There were ten tables of happy and enthusiastic players enjoying the friendly atmosphere, keen play, good raffle and finishing the evening with coffee and biscuits. The sum of £180.00 was raised for Offton Church Fabric Fund. Our thanks again to John Minns and we hope that he will do it again next year.

Churchyard Our thanks to all who have kept the churchyard looking so good over the summer months. Lance and Julie Spurling on the 'big beast' and John Minns and Chris Morphew on the 'lesser beasts.' It is much appreciated by all who pass by and those who come to tend the graves.

The Warden's Month – September

Harvest Festival What a lot of work to get everything ready: so many people involved. Not only the usual moving and keeping the churchyard trim, but each window is suddenly a blank canvas for artistic creations. so much thought goes into the harvest arrangements, so much detail and interesting props. My own contribution was a very contented flowerpot man lying on a sack with an empty bottle of Stewart and Pattersons. Church looked lovely. Five minutes before the service starts Mary and myself, standing at the back, wonder where everyone is, but all was well, a last minute rush and the church more than half full. Really good traditional hymns sung with vigour. Talk by 'Tools with a Mission' and edible proceeds from church given to Stowmarket Salvation Army. If we all brought a can, packet, or something fresh the Salvation Army would be very pleased. Idea for next year! Paul finished the service with a good blast on the organ and the wine and sausage rolls to follow went down well.

Animal Blessing service. I was given free rein with the readings and chose Noah and the dove, Daniel and the lions and Jesus and the dove, I also referred to the 38 images of animals in the church. Especial thanks to Pepe, Holly, Baby, Misty and Kate who all behaved impeccably; the ladybird was not so attentive and kept trying to escape and the bit of ivory I brought in perplexed Mary until I said it was in memory of all the elephants and rhino. Decided not to bring creepy crawlies and things with long legs this year because up till now Mary has been unruffled.

Family Communion. Reverend Sam Ritchie took a good service for the faithful few. I normally leave wine and water for the communion and some of each gets used but this time all the wine went and no water. We all went home licking our lips, praising the Lord – and the Irish.

Supper in the Church. Friday evening. Took a lot of sorting out but I was mainly a humper of many things. Twenty three sat down to a wonderful candle lit meal, great atmosphere, great food, all local people – talk, talk, talk. Halfway, all the men had to change seats, something like a partner swapping party, perhaps not, but the level of conversation hardly seemed to change. Several of us men did the washing up which made us feel noble.

PCC Meeting. Down on numbers so I was made chairman for the meeting. Got finished three quarters of an hour earlier than usual which was generally thought to be a good thing. On reading the minutes of that meeting I found to my surprise that I have been made chief organiser for next year's fete and flower Festival. This made my wife laugh. For the sake the event I am hoping it is a nominal appointment only. Ian Dickson

Magical Musical Moments in Offton Church
are getting better and better
3 December 2005 at 19.30 in aid of St Elizabeth Hospice

Due to Helen Thorne's contacts and efforts it is exciting to have Ipswich School Chapel Choir & Chamber Orchestra
to set off the first of this winter's three musical evenings. The candlelit church will surely complement the superb sound and red robes of these talented choristers. Not to be missed! N.B. The choir stalls are not available for this concert, which means there are only 65 tickets for sale. Hurry!

New Year's Concert
14 January 2006 at 19.30 in aid of Macmillan cancer relief

It was not easy to engage them, but at last here they are:
The Rigotti Ensemble
comprising James Meldrum on clarinet, Katie Bedford on flute and Michael O'Donnell on oboe and cor anglais. All three are Foundation Scholars at the Royal College of Music and all have an impressive track record. Among many major events The Rigotti Ensemble were invited to represent the RCM and toured Britain. We feel honoured to present these gifted musicians, as one day they'll be famous!

Tickets £10 include
wine and international cheese board
free entry in a draw for a return crossing for a car and two passengers, courtesy of Stena Lina, Harwich.

For tickets please contact Mr Nigel Coleman, who will be running the box office. Nigel and his wife Judy recently moved into Offton and we are delighted to have their support. Welcome!


From: PC Kevin Shields
our
Community Beat Officer
Tel: 01473 613500

From our Community Beat Officer

Pc 980 Keith Shields

Halloween is over so is November 5th. I hope all went well and everyone had a good time.

But the season for fireworks seems to be extending so here is a reminder that the time you can let off fireworks was restricted from last year, there are very few days when you can let off fireworks after 11 pm Nov 5th is one (until midnight) and the next is New Year's Eve (until 1 am) Chinese New Year and Diwali are also 1 am limited dates. The restrictions on age and using fireworks in public places are of course in force as well. Misuse can attract an instant fixed penalty ticket.


Over the last few weeks there has been a series of burglaries in Stowmarket where the offender has just walked in through insecure doors during the early hours of the morning. No effort required the burglar, No noise, No breaking glass and even more surprising in a number of cases

Why do we make it so easy?

Even after 30 years I still don't know. Answers by e-mail please. Surely the most basic security measure is to lock the door and surely if you have a debit card there must be a 4 digit number you can remember with out having to write it down. PIN numbers can be changed so change it and remember it.


Never write it down.


Have you joined POLICE DIRECT yet? If not, why not? It's the best way of knowing what's going on crime wise in your area and may prevent you becoming a victim. If you have a landline phone, mobile phone or e-mail, join up.

Recent Crimes

Flowton – Wednesday 31/08 - 01/09. Arson to 3 half tonne straw bales ST/05/3118

Somersham – 16/09 – 19/09. Damage to car at the village hall. ST/05/3316

Nettlestead and Offton – Thurs 15/09- 16/09. Theft from motor vehicle. ST/05/3250 ST/05/3251. Part of series of crimes, which also occurred in Little Blakenham, overnight around 2 am.

Offton – Sat 10/09 – 11/09. Damage to dwelling window ST/05/3179

If you know anything about any incident mentioned in these notes please contact me on 01473 613500 (Force Headquarters) if I am not on duty ask to leave a voicemail message for Pc 980 Shields. Please remember there are periods when I am rest day for 4 days. If you require urgent action do not leave message, speak to another officer.




E-mail kevin.shields@suffolk.pnn.police.uk or sally.parkes@suffolk.pnn.police.uk

Thank you
PC Kevin Shields
01473 383390 Stowmarket Police Station
01473 613500 Police Headquarters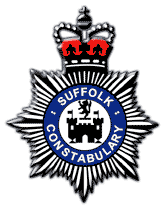 To go to the Suffolk Police web site please click here
Ipswich Aid to Romania
We are back from Romania where we spent a month working on an old people's home renovating their kitchen. Not strictly true - most of our time was wasted, waiting around for engineers, getting estimates and drawing up contracts which were never honoured, liaising with the ministry of health who oversee all work on state institutions etc. Oh well, it is now finally completed and I'm sure people at the institution are very grateful and the work will be of benefit to the kitchen staff.
Now it's on to our next project which is to provide an orphanage in Codlea with some computers. By law, the director has to kick the children out when they are 15 years old and most of them have nowhere to go. With no job prospects many of them sleep rough on the streets and turn to crime just to survive. It was suggested that if they were to be given some computers, the children could be taught to use them so that at least they would have some skills when leaving the institution. We thought it was a great idea - hence our next project!
We are starting a series of indoor car boot sales at Great Blakenham Village Hall every Sunday morning between 8am-12pm (sellers 7am) commencing Sunday 30th October. They will run from October to April 2006. Hot food and drinks will be available and tables (which have to be booked in advance) are £5. There is plenty of parking space. Enquiries to Lee or Anna-Maria on 01473-833292.