Somersham Church Notes
Our Harvest Festival service will be at 11.15 on Sunday October 5th. Once again we would be grateful for any gifts (non-perishable please), which can then be taken to the Women's Refuge.
Check out the ad for the Folk Evening on Friday 3rd October; unfortunately the band JCB has had to pull out due to other commitments but we are very pleased that Pluck & Squeeze and Kate & Steve have agreed to go ahead. There may also be a surprise appearance by other local stars!
Our first Summer Quiz sheet proved as popular as the Christmas ones – many thanks to everyone who bought one and especially to Christine's Haircare, Somersham Garage, The Duke of Marlborough and Judith Newman for doing such a splendid job in selling them! We made £139; there were 40 returned answer sheets, out of which 25 had full marks so it went to the tiebreaker. The winner was Jenny Rowling of Ringshall, who correctly guessed 149. Many congratulations to her and thanks again for everyone's support.
The Christmas Quiz sheet will be out soon!
Here are the answers for those who are still wondering!
1. TEP The English Patient
2. TWOO The Wizard of Oz
3. DWW Dances with Wolves
4. TMD Truly Madly Deeply
5. GG Gregory's Girl /Girdiron Gang / Goodtime Girl
6. CP Cinema Paradiso
7.TCTTHWAHL The Cook,the Thief, His Wife and Her Lover
8. YOLT You Only Live Twice
9. GMV Good Morning Vietnam
10.SV Shirley Valentine
11. ROTLA Raiders of the Lost Ark
12.SOTL Silence of the Lambs
13.FMJ Full Metal Jacket
14. SPR Saving Private Ryan
15. TIST This is Spinal Tap
16.IJATLC Indiana Jones and the Last Crusade
17. GWTW Gone with the Wind
18. COF Chariots of Fire
19.TMWTGG The Man with the Golden Gun
20. FWAAF Four Weddings and a Funeral
21. WTL Walk the Line
22. HPATCOS Harry Potter and the Chamber of Secrets
23. TLOTRTROTK The Lord of the Rings The Return of The King
24. TLHM The Lavender Hill Mob
25. MBFW My Best Friend's Wedding
26. BJD Bridget Jones's Diary
27. GNAGL Good Night and Good Luck
28. TJS The Jazz Singer
29. POTCTCOTBP Pirates of the Caribbean The Curse of the Black Pearl
30. HF Hot Fuzz
31. MBFGW My Big Fat Greek Wedding
32. FYEO For Your Eyes Only
33. TMITWS The Man in the White Suit
34. SIS Sleepless in Seattle
35. BS Blazing Saddles
36. KHAC Kind Hearts and Coronets
37. BJTEOR Bridget Jones – The Edge of Reason
38. IJATTOD Indiana Jones and the Temple of Doom
39. ATPM All the President's Men
40. ACO A Clockwork Orange
41.TB The Beach / The Birds / The Burbs / The Baker / The Bread
42.CTHD Crouching Tiger, Hidden Dragon
43.BM (A) Beautiful Mind
44. CM Cold Mountain
45. MDB Million Dollar Baby
46. TMC The Manchurian Candidate
47. TSOM The Sound of Music
48. TTMR The Talented Mr Ripley
49. BHD Black Hawk Down
50. LIT Lost in Translation
51. VD Vera Drake
52. BM Brokeback Mountain / Brewster's Millions
53. LKOS Last King of Scotland
54. AB American Beauty
55. GONY Gangs of New York
56. NOAS Notes on a Scandal
57. GP Gosford Park
58. SIL Shakespeare in Love
59. TFM The Full Monty
60. GWH Good Will Hunting


St. Mary's Church Somersham
Folk Evening
featuring local bands
Pluck & Squeeze Kate & Steve
and friends!
on Friday 3rd October
at 7.30pm
in Somersham Church
Tickets £6
(including light refreshments)
available from
Christine's Haircare, Somersham Garage
or Pat Woolhouse (831080)
10% of profit will go to E.A.C.H.
Billy the postman has been in touch and asked us to let our readers know how very sorry he was that he was unable to complete his time with the postal service on our round so that he could say 'au revoir' to us all personally. Billy had been our postman for 30 years and long before that, as a child and the nephew of the late Elsie Coleman, he had known Somersham well and come to love it. A mixture of ill health and the reorganisation of the postal rounds meant that he was deprived of the chance to complete his time with us. We were sorry too Billy and we all wish you health and happiness in retirement – but there is nothing to stop you coming back to see us you know! You will always be welcome.
Elizabeth and Kevin Parker and Heather Dickinson would like to thank everyone who has donated toys, games, clothes and money to the children from Chernobyl. Without your help these visits would not be possible. Your donations have already helped as some of the items have been taken to the Children's cancer hospital in Minsk. Special thanks to Bill and his wife Lyn from Bramford Cock who have done so much to help. Also Christine Jarrold for being a collection point and delivery service. Some donation have been anonymous so we have been unable to thank you personally.

There will be a stall at the Needham Market Community Centre Craft Fair on Sunday 26th October selling a range of items ideal for Christmas gifts.

To get us all in the festive spirit on Saturday December 6th 2008 there will be a Chocolate Bingo night. This is Bingo with a difference and as you can guess, the theme will be Chocolate. Tickets will be £7 each with children under 10 half price and will include a hot meal with dessert and promises to be a really fun family evening. The venue is the Needham Market community centre, the time 7.30pm anyone wanting information about this or anything else can telephone Elizabeth on 01449 760343 or email enquries@ccllmidsuffolk.co.uk , further details of this and other events will be updated on the website www.ccllmidsuffolk.co.uk
Notes of success!
Piano pupils of Mrs Lynne Holton, Somersham, have been successful in passing the following Associated Board of the Royal Schools of Music Examinations.
In the theory exams: William Marsburg and Alexander Picton both passed Grade 1 with Distinction and Megan Cherry passed Grade 2 with Distinction.
In the practical exams: Anna Haughton passed Grade 1; Megan Cherry, Anna Marsburg and Yasmin Picton all passed Grade 2 and Jane Hakes passed Grade 5.Well done to all pupils and good luck in future exams.
Monday 13 October @7.30pm
ORCHIDS NATIVE TO SUFFOLK
Slide presentation by MARTIN SANFORD
Whether or not you are a member, you will be most welcome! £1 visitors & guests
Raffle and refreshments available.
Somersham Village Hall
**************
Somersham Primary School
The school year has begun with a sea of raincoats in the playground, the absence of an Indian summer so far compensated by the children radiant and smartly dressed in their new and, as yet pristine uniforms.

After the summer term's excitement of visiting Tutankhamen and brushing shoulders with children's authors at BBC Radio 4, Somersham Primary pupils are raring to go!

We would like to officially welcome 13 new pupils into Reception who have all been eased in gently over 3 days during the first week. They are taught by Mr Roper and Head teacher, Mrs Allison. At the other end of the spectrum we welcome 2 new pupils into Class 1, taught by Miss Knowles. We hope they all settle smoothly into our friendly, rural school.

Through the Link Magazine we look forward to keeping you informed of the many activities enjoyed by the children and their continuing achievements.
If you would like to visit our school contact School Secretary, Mrs Maguire: 01473 831251
Or why not visit our newish website where you can see many photos of the school and see exactly what we get up to?!
www.somersham.suffolk.sch.uk
Friends of Somersham School
Before breaking up for the summer, FOSS held it's annual 'Leavers Disco' for the whole school, to say goodbye to the year 6's. The evening as usual was a great success. Thanks go again to FOSS members who arrived early to help set up, or stayed late to help clear up. A special 'clearing up in record time' award should go to Sonia Reece who was definitely on a mission not to miss the 10pm repeat of 'Eastenders'! We wish all the year 6's every success in their new schools and would like to say a special thank you for coming along and supporting the FOSS events. We hope you will still come back for the beetle drives, making scarecrows and join in with the fete!!
Now we are back to school we are holding our annual AGM in the school hall on Monday 13th October at 7pm. We would like to encourage all the parents to come along and hear what FOSS has done over the last year, and learn how you can become involved this year. All the money that FOSS raises, through organising fundraising events, goes directly towards purchasing things that benefit your children at Somersham Primary school. The more parents we have on the committee the better (don't worry Dad's, you won't be the only dad there, we already have Steve!). More members mean more ideas, fresh new ideas, and bigger successes. And don't feel that if you join, you are committed to taking on a big time consuming role; the ideas you can contribute are as valuable as helping out now and again at a fundraising event. We meet about once every 4 weeks. Please come along. We're not scary…
FOSS are holding a Ladies Shopping and Crafts Evening on Friday 14th November. This will be an absolutely perfect opportunity to do your Christmas Shopping away from the hoards and enjoy a nice glass of wine in a relaxed and festive atmosphere. The Village Hall doors will open at 7pm. There will be lots of great very reasonably priced Christmas gifts, jewellery, books and cards on sale.
If you would like to reserve a table, there are still a few spaces left. Prices are £10 per table, with a donation of 10% for FOSS of anything you take (unless you take less than £100, in which case you only pay £10 for the table). You may reserve more than one table if you require, or you can go halves with a friend.
Spaces are limited so reserve your table without delay!
FOSS are pleased to confirm that Somersham Primary School has been chosen as one of the lucky few schools who will be receiving ten free chess sets complete with boards! This is courtesy of a promotion run in partnership with the English Chess Federation. The scheme was put in place to encourage more young people to play chess. The English Chess Federation have plans to provide a support package to school chess clubs and to establish a national network of chess academies that will provide local support to the schools. We hope that our school pupils are able to make good use of the chess sets when they arrive.
Clare Davies tel 832569

FRENCH CONNECTION
SOMERSHAM/CHALLAIN LA POTHERIE
VILLAGE LINK
**************
Some news from Challain. It seems that our link village has had similar weather to us over the summer, lots of rain and not too much sun. But we understand that the direction of the wind can now be known because the beautiful weather-vane, made by David and his dad and presented to the village on our last visit, is now proudly in place on the top of the Marie!

Michel and Ginette came to stay in Somersham for two weeks during the summer. They explored the area thoroughly and met up with lots of friends and local people. They sent a message to thank everybody very much for all the hospitality they received and to say what a wonderful and memorable time they had. If you are in their area they would be pleased to welcome you to their home.

Some people who were lucky enough to be in the Loire Valley during their holidays did make time to call in and have a cup of tea with their link families. All this allowing Marthe to say that the links between our two villages are becoming stronger and stronger.

News is that Marthe's husband, Emmanuel, has recently been in hospital for a hip operation. This has gone well and he is now home recuperating. He'll be out and about on his bicycle again just as soon as he can.

Events coming up in Challain are the 'Jour du Patrimoine' when the chateau and all the historic buildings will be open to the public to have a look around. Then there are the agricultural shows where traditional farming methods are demonstrated. The community 'potager' is flourishing and all the fresh vegetables and fruit are being sold regularly to the local villagers.

We look forward to receiving the families from Challain and district when they come to see us early next May. We welcome new people to join with us on our exchanges. If you are interested in hosting a family or being involved in any way with the village link then please contact one of the following:
Gill Fordham: 831529; David Haughton: 831511;
Janet Hodge: 832296; Pat Woolhouse: 831080


WILLISHAM CHURCH NOTES

Frances Gilson
It is with great sadness that we report the death of Frances Gilson. For many years she has held offices of churchwarden, secretary and treasurer. During that time she has taken the prime role in the running of church services, organisation of social events and administration of the parish. Her influence has been felt throughout the village and we are sure that all the residents of Willisham would like to join the PCC in expressing our deepest sympathy to Ivan and Rachael.
Church Fete
Firstly, our thanks must go to Rod and Denny Holder for providing our superb venue once again and for organising so many of the attractions. Secondly, we would like to say a very special thank you to Ivan and Rachael Gilson for all their help at such a difficult time. Finally, we thank everyone involved in the organisation of the fete – those who ran the stalls and attractions, those who sent contributions and those who came along to support us on the day. With all your help we raised a fantastic £1000 for church funds.
Building project
The work on the church roof has now been completed and work to improve the drainage system is well under way. The windows over the West Door have been removed, repaired and refitted. We are very satisfied with the quality of the work that has been carried out.
Harvest Festival
This service will take place on Sunday 12th October at 3.00 pm when we will be joined by the benefice choir. The church will be prepared on Saturday 11th October and we would welcome gifts of flowers, vegetables, fruit and non-perishable goods. These donations will be given to the Salvation Army after the service.
Bonfire Evening
This event will take place on Friday 7th November at Crow Hall. Further details are given on a separate poster in the Link.
Willisham Cook Book
We should like to thank everyone who has sent recipes. We are now working on the production of the cook book.

BONFIRE EVENING
AT CROW HALL, WILLISHAM
Friday 7th November
from 7.00 pm
Fireworks, Bonfire,
Hot Food and Drinks
Fun for all the Family
Entrance:
adults £3.00;
children £1.00;
family ticket (2 adults & 2 children) £7.00

From the registers:

Welcome to:

Lily May and Megan Rose, daughters of Andrew and Susanne from Great Bricett, who were baptised in Willisham Church on August 3rd 2008.
May they grow in faith.

Congratulations to:

William Burl and Lisa Tyler who were married in Willisham Church on August 9th 2008. William is the grandson of the late 'Sandy' Prentice who is remembered by many people who live in Willisham and the surrounding villages.
We wish William and Lisa many happy years together.

Farewell to:

Elsie Ethel Mayes who died on July 19th and whose funeral took place at Somersham church on August 1st. The church was packed for the service taken by John Andreasen, who had known Elsie's father well. It was followed by interment in the churchyard.

Also to Vernon Robinson whose funeral took place at Willisham Church on August 29th 2008.

Also to Frances Gilson who died on August 24th and whose funeral took place on September 12th, followed by interment in the churchyard.

Also to Reg Flatt who lived in Sugar Loaf Cottage for several years and was remembered with affection by many folk. He died on August 24th.
May they rest in peace.
*****************************************************
The Annual Service for the Bereaved will take place in Barking Church on Sunday 2nd November at 3.00pm
Everybody is welcome at this service.
If you wish a loved one to be remembered by name please contact
Mary Carter on 01473 658522 or via e-mail: cartersm@flowtonm.wanadoo.co.uk
Flowton News


Sunday October 19th at 4pm is the Harvest Thanksgiving, followed by Harvest tea at 4.45pm
>>>>>PLEASE NOTE A CHANGE OF DATE>>>>>
The Harvest Supper is now on Friday October 31st at 7.30pm
Hope to see you there – Flowton Hall –by kind invitation of Graham and Diana Fawcus.
WORKSHOP for CHILDREN:
Peta Whiting is planning to hold a workshop where children may make nativity figures from papier mâché in Flowton Church. It will be on Saturday October 18th at 10.00am, lasting for about an hour.
There will be another workshop to paint and finish the figures on Saturday November 8th.
There will be only 15 places at the workshop, so please book your place as soon as possible by contacting Mary Carter on 01473 658522 or by
e-mail to: cartersm@flowtonm.wanadoo.co.uk
Village Coffee Drop In There was an extra happy buzz in the Vestry for the September coffee drop in – Diana brought her baby granddaughter, Eliza, who had plenty of volunteers to nurse her! That's the great thing about the first Wednesday in the month from 10 am till 11.30ish – you never know who will be there – or even what the hot village news will be! See you in October?
We were delighted to have an attendance of 12 (6 adults and 6 children) at the first of our new Family Communions. The service is geared to young families and was short (less than half and hour!) – so no one was bored! The young people were given an illustrated copy of the service to colour and make their own. It was a really happy time enabling the adults to take communion but where the children were equally at home and welcome. Come along if you can on the first Sunday of next month, 5th Oct at 9 am.
************************************************
Elmsett Pre-School
As this is the first report since the end of the Summer term, I would like to thank all the children & parents who have moved onto 'big school' for the gifts and cards they gave staff and the preschool. We had a lovely end of term picnic together and the weather was kind to us!
This term there are lots of changes and new faces at preschool. We welcome new staff and children to our group, we are working with the new Early Years Foundation Stage framework (EYFS), and using the new 'Learning Journey' records to record observations and children's achievements. Staff and committee members are attending further EYFS training and Karen Craig will be completing a course on supporting speech and language for under 5's. Our topic is 'Ourselves' and we are learning about our families, our bodies and senses through a range of planned and child initiated activities that cover all the areas of learning in the EYFS. Natalie Highland (Playleader)
If you would like to know more about our group please call Natalie Highland 07789 723728
Dates for the diary: 21 November, 7pm – Christmas Shopping Evening, Elmsett Village Hall.
Stepping Stones Come and join our friendly parent and baby/toddler group on a Wednesday morning 9.15 – 11.00 at Elmsett Methodist Church. We have a range of toys and activities to suit young babies through to 3 year olds, plus a healthy snack for the children and tea/coffee for mum or dad.
************************************************
OFFTON CHURCH NEWS
Special Church Services
A list of local church services appears on the inside back cover of this magazine. However, Offton has included some special services. On Sunday 12 October at 6.00pm, there will be a Healing Service for all those who are grieving over sick or deceased friends or relatives, and would like spiritual comfort. This service will be run for all eight parishes in the Benefice. Later, on Sunday 9 November at 6.30pm, there will be a Remembrance 'Poppy' Day Service to reflect on all those who have fallen in past armed conflicts. Do come along.
Between the period of writing this article and distribution of the Link, Offton will have enjoyed its Harvest Festival service on 14 September and a Family and Animal Blessing Service on 21 September. Thank you to all who took part. Gifts of produce etc at the Harvest Festival were passed to the Salvation Army in Stowmarket for distribution.
Future Events
On Saturday 4 October, we will be holding our annual 'Supper in Church' at 7.00pm. This fund raising event is limited to 20 tickets at £10 each. There will be a raffle to boost income to the church's fabric fund, so if you fancy a 3-course dinner with wine set in an ancient, candle-lit church, call Mike Bolton (tel. 01473 658304) to check on ticket availability.
There will be the first two of the winter 'Magical Musical Moments' concerts to be held in the church on Saturday 1st and 29th of November. More details are to be found elsewhere in the Link and also on the web at www.onesuffolk.co.uk/magicalmusicalmoments. Tickets are available from Mrs Maartje Rondeboom (tel. 01473 658024).
These concerts are always a sell-out, so book your tickets early.
PCC Membership and Helpers
This is a repeat of an earlier note, but is still relevant. The group of volunteers that administers Offton Church and its functions, referred to as the PCC, is looking for additional members. We need people who can give a little of their spare time to help in this vital local role. Perhaps you may like to just help out now and again without formally joining the PCC. Could you help with flower arranging, or grass cutting? Perhaps you have some business experience and would be willing to help with the church's accounts and finance? Maybe you have acted as a churchwarden or verger in the past and would like to do so again? Are you a lapsed bell ringer looking to pull the ropes again? In whatever capacity, you can be sure of a very warm welcome. Please contact any member of the PCC to discuss any offer that you may wish to make.
Pew Cushions
All pews now have attractive and comfortable cushions to sit on. These have been provided by generous gifts from parishioners and local councillors; however, the final few were paid for from church funds that will need to be replenished. So, if YOU would like to make a donation to the church for the purchase of a cushion, which cost £50 each, please contact any member of the PCC (names on the back cover). Please come and try them out.
Church Fact File
I am most grateful to Mrs Jan Dickson for responding to earlier requests for information of interest concerning our church and its life. Regular readers may recall a small article written in November 2007 concerning a past resident vicar at Offton. In 1858, the Rev. John Thompson started his ministry at Offton which lasted until 1903. Rev Thompson had several children, one of whom was a boy named Fred. In early 1900, Fred volunteered to join the 44th Company of the Imperial Yeomanry to fight against the Boers in South Africa. The Company of 125 men and 5 officers departed on 2 March 1900; they returned to England on 10 June 1901 with only 33 men and 2 officers. Fred departed in the rank of Private and returned as a Sergeant Major – rapid field promotion indeed. The following is an extract from the Parish Council Minute Book dated 1901 that records Fred's safe homecoming.
"He (Fred) received a very hearty greeting from all classes as he returned in the evening via the Bramford Station. He was met at the entrance of the Parish by Nettlestead by nearly all the residents in the Parish who cheered him heartily and accompanied him to the Vicarage, all the school children marching immediately behind his carriage singing patriotic songs. The route was gaily decorated with arches, and flags both stretched across the road and were exhibited by private individuals.
On the following Friday June 14th, The Revd & Mrs Thompson invited everyone over 16 years of age residing in the Parish to meet him at dinner. A marquee was erected in their meadow where 171 sat down to a first rate dinner at 2 p.m. At 3.30 all the children residing in the Parish arrived, also a few friends residing in the neighbourhood, where they were amused with swinging boats, a punch & judy show, see-saw, bowls etc, and fine balloons were sent up at frequent intervals during the afternoon. A band enlivened the proceedings throughout the time. The rejoicings were wound up with a very good display of fireworks at 9 p.m. lasting 25 minutes, when hearty cheers were given for Mr & Mrs Thompson and thanks for such a half day's entertainment as had never been known in Offton before in the memory of the oldest inhabitant, the farmers having given their men half a days holiday."
How times have changed! Does anyone in the Parish notice or care when our local 'heroes' return to Wattisham Station from active duty fighting the Taliban in war torn Afghanistan?
Time to Think Ahead……….. We are hoping to have an 'Open Gardens Event in Offton' next year and are looking for volunteers.
If you can help by allowing us to visit your garden please get in touch with
Carole Langford (01473 658613)
or Silke Pinson-Roxburgh (01473 658213)
or any member of St. Mary's Offton PCC
The event will be on Sunday, 12th July 2009 in aid of St. Mary's Church, Offton
Looking forward to hearing from you soon
Please help ----- there is plenty of time to get ready
MAGICAL MUSICAL MOMENTS
Candlelight Concert in Offton Church
in aid of NSPCC
Saturday 1 November 2008 at 19.30 hrs
NEW BURLINGTON QUARTET
Associated with London Gay Symphony Orchestra
Stephanie Waite - violin
Jenny Koral - violin
Stefan Laros - viola
Brad Hale - cello
Programme:
Mozart - Divertimento in D major
Mozart - String Quartet in C major "Dissonant"
Beethoven - String Quartet op. 18 no. 4 in C minor
Admission £10 including refreshments
This concert is sponsored by Drs C&S Wiltshire of Bramford
www.onesuffolk.co.uk/magicalmusicalmoments
Enquiries:
Nigel Coleman 01473-65719 or nrjcoleman@hotmail.com
Maartje Rondeboom 01473-658024 or maartjerondeboom@aol.com

MAGICAL MUSICAL MOMENTS
now in its 6th year!
A new exciting series of concerts with proceeds going to
Offton Church Fabric Fund and NSPCC.
1 November 2008
New Burlington Quartet
string - playing Mozart and Beethoven
***
29 November 2008
Orlando Jopling
cellist - playing 3 Bach Suites
***
10 January 2009
Octave
voice ensemble - varied styles of music
In the past year Offton Church was fitted with pew cushions, providing MMM audiences with much more comfortable seating.
Full details on www.onesuffolk.co.uk/magicalmusicalmoments
Enquiries about seats
nrjcoleman@hotmail.com or 01473657191
maartjerondeboom@aol.com or 01473-658024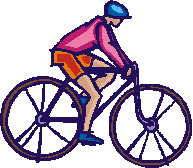 Somersham Cycle Speedway Club
Somersham Cycle Speedway Club
August started off with round 5 of the South-East Grand Prix at Eaton on the 3rd and saw the following results for Somersham riders:
UNDER 8:George Cracknell 4th in "A" final, Jake Cracknell 2nd in "B" final
UNDER 10 "B" FINAL: An all Somersham race which finished in this order: Chantelle Cracknell, Lewis Cracknell, George Sundalskliev, Louise Cracknell
SENIOR: Gary Brown 4th in "A" final
VETERANS: Peter Mittell 3rd in the final
3 days later the younger riders took to the Somersham track for the final round of the Suffolk Grand Prix for Under 9 and Under 11 riders. The Somersham scores were as follows(all from 4 rides):
UNDER 9:Joe Hodge 10,Lewis Cracknell 8,Daniel Leggett 7,George Cracknell 6 and Jake Cracknell 4
Joe competed in all 4 rounds and finished 5th overall in this age group
UNDER 11:Chantelle Cracknell 6,Herry Reece 5,Louise Cracknell 4

On the 10th the senior riders saw action for our partner club Kesgrave where they were away to Ipswich in the South-East League Division 1.The Panthers won 91-87 to move off the foot of the table. Gary top scored for Kesgrave and there was solid scoring throughout the team.
The 13th s aw the juniors back in action at Somersham, this time in a junior 3 team tournament comprising the Stars, Ipswich and a Suffolk Select. It was Ipswich who won, scoring 106 points with the Suffolk Select scoring 78 and Somersham 56.Although finishing well behind the other sides it was a rarity to see a full Somersham squad with the oldest rider just 11. Everyone had some good races, Joe Hodge top scoring with 11 and Harry Reece deserving more than he scored.

The August Bank Holiday weekend meant one thing-the British Championships and there was Somersham interest as Steve & Barry Copping made the trip to Poole for the 1st time in their careers. If either of them were to have made the final on the Bank Holiday Monday they would have had to negotiate a pre-qualifying round, and then a semi-final on the Sunday(where a top 8 finish would be needed to qualify for the final).Unlike Steve, Barry left it to the very last race before he managed to negotiate the pre-qualifying stage and advance to the semi-final but the effort it took him to get there took its toll as he could only manage 5 points in the semi-final.

On the 27th it was the Suffolk Under 10 Individual Championship at Great Blakenham where 29 riders took part,7 of them in the red & yellow of Somersham. In a meeting which was won by Michael Blackwell from the host club and the top 15 finishers would advance to the East Anglian Final, Chantelle Cracknell managed to get amongst those 15 riders scoring 14 points. Other Somersham scores were Joe Hodge 13,Lewis Cracknell 13,Daniel Leggett 8,George and Jake Cracknell 7 each and George Sundalskliev 6.

August should have closed with a double header for the senior riders with matches at Somersham (against Eaton in the Norfolk & Suffolk League) & our partner club Kesgrave(against Norwich in the South-East League Division 1).However the Somersham match was called off due to the withdrawal of Eaton from the Norfolk & Suffolk League but the Kesgrave match went ahead-and although Norwich left with the league points they were made to work very hard for it by a determined Panthers side. It was the Panthers who actually took a 4 point lead after the first 2 races but they would be trailing by 10 points after heat 9(the halfway stage),their cause not being helped by Barry Copping and Chris Gooch picking up an exclusion each. The deficit was reduced to 2 points after heat 11 thanks to 3 exclusions for Norwich riders, 2 of them in that heat 11.There was a dead-heat in the following race as Dan Johnson and Norwich rider Kieran Parr could not be separated as they crossed the finishing line. This put the gap up to 3 in Norwich's favour which was maintained in the next race before the Panthers pulled 2 points back in heat 14 to reduce the gap to 1 point with 5 races to go. The gap was maintained in the next race before Norwich took a maximum 7-3 score in heat 16 to go 5 up with 2 to go. This meant t hat the Panthers needed to get a 7-3 score and a 6-4 score in the last 2 heats to sneak the win. Dan Croft & Paul Jay combined for the 6-4 score in heat 17 but Gary Brown & Martin Berry were unable to find a way past Norwich rider Leigh Cossey in the last heat which gave a final score of Kesgrave 85.5 Norwich 88.5

That's it for now
Steve Copping, Assistant Secretary (sjccopping@aol.com)
Club Secretary: Peter Mittell (01473)831474
Club website: http://www.btinternet.com/~somershamcsc
Frances Gilson
The Link committee and editors were saddened to receive the news that Frances Gilson had lost her fight with cancer and passed away on Sunday, August 24th. Frances was a key member of the Link committee when it took over the production of the magazine after Rev. John Potter retired in 1993, and she became Treasurer in 1995. She used her secretarial skills to keep our accounts in good order and liased with advertisers and our printer. With her husband Ivan, she edited the Link twice a year and also checked each batch of copy before it went to press. Frances knew that we appreciated her work. Her efficiency and her good humour will be greatly missed. Our thoughts are with Ivan and Rachael at this time. (Mary Carter, Chairman of the Link committee)
The sad loss of Frances Gilson will be deeply felt by Willisham Church and the village in general. The longest serving members of the PCC have known and worked with Frances for twenty years. Throughout that time she was our constant guiding presence at every church service, every church event and every PCC meeting. Only her family and the PCC know what tremendous effort, energy and vision went into carrying out this formidable role.

The work that Frances has undertaken is far too comprehensive to be described in detail but her commitment is illustrated by the way in which she regularly led the services of Evening Prayer. She has worked unremittingly to sustain the church in Willisham as can be seen by her management of the bid to secure the new roof to the chancel.

In the early days, under her leadership, the threat of the church closure was successfully overcome. In the following years we have been inspired and driven by her to keep the church moving towards an even stronger position.

To the people of Willisham she came to symbolise the church. This unique position was achieved through years of unselfish dedication and a combination of very special personal qualities. The members of the PCC, in particular, will miss her friendship and her utter dependability.
Frances's legacy to the parish of Willisham is a well maintained church building and a small but dedicated PCC with the desire and determination to continue and consolidate the development of our church exactly as she would have wished. (Willisham PCC)
For those of us, her many friends, a great gaping hole appeared in our lives on 24th August. When Frances first knew the seriousness of her illness she suggested, in the face of our distress, that we could keep her with us through our memories – and what memories!

Never will we forget her loyalty to all the eight churches in our group, invariably attending every fundraising event organised – and often providing the entertainment with her rich, alto voice or performing one of her wonderful monologues. We remember too that any boring committee could be transformed by her sense of humour (the Link meetings were uproarious occasions certainly!) Nor could choir practices be the same again because, quite apart from the benefit of the quality of her voice, her sense of humour lightened every occasion.- she was a vital and cherished member.

For those of us to whom Frances was a special, true and greatly loved friend we will each have our own personal memories of her but the one mentioned most often amongst us is her laughter – and what a laugh! A room would reverberate with it and always it will remind us of the happiness and sense of fun she brought into our lives.

Thank you God for the dearest of friends and for every memory of her which will remain with us for the rest of our lives. (Her friends)



Church Altar Flowers and Cleaning Rotas

Somersham
5th, 12th October Faith Jaggard + all help for Harvest
19th,26th Angie Osborn
2nd, 9th November Frances Southgate
Cleaning - Team A
Flowton
5th, 12th October Mrs Fawcus
19th, 26th Mrs Grimwood
2nd, 9th November Mrs Ward
Cleaning – Mr & Mrs A Munson
Offton
5th October Mrs Sheila Pinson-Roxburgh
12th, 19th Mrs Elaine Martin
26th Oct, 2nd Nov Mrs Gay Tollemache
Cleaning - Bellringers
Willisham (flowers and cleaning)
5th October Mrs V Large
12th, 19th Mrs E Hodson +all help for Harvest
26th Oct, 2nd Nov Mrs T Southall

I was driving back from Elmsett with my mum one day and found a young hedgehog scampering down the main road; afraid it would get run over I took it to my grandparents and released it in their garden. Later we had a call from my grandmother, worried because the hedgehog had fly strike (fly eggs and maggots) -maggots were crawling in its right ear and eye! Knowing the maggots would eat it alive we rushed to collect the hedgehog and took it to a lady from the Ipswich Hedgehog Advisory Service. She looked after it, fed it cat food (no fish derivatives), kept it warm (it was only about 5 weeks old) and gave it water (no milk), until it reached its target weight of 600g, when hedgehogs are big enough to be released back into the wild. She told us that if a mother gets disturbed in her nest she will readily abandon her hoglets (baby hedgehog). Over a month later we were able to collect the hedgehog -now named Daisy and take her home. She weighed 750g!! She is still in our garden, sleeping in our hedgehog house and we are still feeding her. We think she is gradually becoming more adventurous.
The Downie family,Flowton
The Diss Hedgehog Advisory Service gives the following advice…..
If you see a hedgehog out during the day, rescue it immediately. Find a cardboard box, an old towel and pick the hedgehog up gently, wrap in the old towel, place in the box and provide a warm, hot water bottle.(Any sealed plastic bottle will do, filled with warm water). Allow to warm through, then offer food, something wet and sloppy, eg.meat based cat food mashed with a little warm water, scrambled egg or weetabix and warm water.
Call this number for help 01379 644988

Helping at Home
Remember to provide food, water and nesting facilities in your garden. You can feed them just about anything as long as it is not fish or cows milk. Always provide fresh water in a shallow sided dish. A nest can be a purpose built hedgehog house or a nice dry pile of
It is great fun having a hedgehog living in your garden logs, (covered with plastic so that the rain doesn't penetrate).

All about us……
Thanks…..from Betty Potter for our greetings in the July Link and from Ian and Lisa for our 40th birthday wishes. They had a great celebration in Kettlewell Village Hall with family and friends, quite a number travelling up from Ipswich. The latest Potter news is that Susan and Jillian's sons have formed a band called 'Jimmy Rocket' which seems to be gaining fame. They provided some of the music for the party together with Lisa's drumming group from York (guess it was an earplug job, Betty?)
Finally, Betty says that she trusts the Link will continue to keep us in touch and she sends her love and wishes us God's blessing.
Congratulations…… to Sarah and Michael, of Astoria, Main Road, Somersham, who were married on August 23rd.
…….to Edna and George McDonald of Offton who will celebrate their 65th wedding anniversary on 2nd October - what a record! They look far too young to have been married for that length of time but assure me the knot was tied in 1943 in Langley, Bucks during the war when George was serving in the Fleet Air Arm. Congratulations on such a long and happy marriage.
And congratulations again……..to Helen Decker (daughter of proud parents Elaine & Steve Martin of Offton). Helen has been chosen by the English Athletics Board to represent Great Britain in Canada, running in the Toronto marathon on 28th September – we wish Helen every success, but whatever happens it is a great honour for her to have been chosen to represent her country and we are all very proud of her. We know that she is training hard – and 2012 is looming on the horizon! Good luck Helen, we'll be listening and watching for news of you in our local press.
Thinking of you …….Caroline Carter (wife of John and mother of Jasper) who has recently had an operation and will continue with treatment. Our love, prayers and best wishes go across the world to Caroline and the family in Te Anau, New Zealand.


From: PC David Clark
our
Community Beat Officer
Tel: 01473 613500


Mid Suffolk South Team
Mid Suffolk District Council Offices,
131 High Street Needham Market Suffolk IP6 8DL
Tel: 01449 724997 http://www.onesuffolk.co.uk/safersuffolk

Hello again ,
Crimes of Interest
Somersham 11th – 12th August 8 vehicles entered and property stolen (several vehicles had been insecure!)
26th August – Arson of a barn
Nettlestead 18th – 28th August Dwelling Burglary – antique table and chairs stolen.
18th August – vehicle stolen recovered in Whitton area of Ipswich.
IF YOU SEE IT REPORT IT!
If you see a suspicious incident either during the day or night – please contact the police at the time. We rely on members of the public to report things to us as they happen .It can be very frustrating when we attend reports crimes only to find out that the offenders were seen at the time, but we were not informed. If you see what appears to be suspicious behaviour or a crime being committed contact us immediately on 999.
Virtual Policing Community
A new and innovative way for you to influence local policing, enabling you to express your views about policing on a regular basis. Your views help the police and police authority set priorities that are important to your local community.
Visit www.suffolk.police.uk fill out a short survey include your email address and we will do the rest.If you have any information or would like any advice on police matters PCSO 3155 Sian Uttley or myself would be more than happy to discuss this with you Our contact telephone number is 01284 774100
Our e mail addresses are sian.uttley@suffolk.pnn.police.uk and david.clark@suffolk.pnn.police.uk
Please remember that there are occasions when we on rest days for 4 days so if your call is of an urgent nature please ask to speak to any officer on duty.
Mid Suffolk Horse Watch... Coming soon
Horse Watch is a crime prevention scheme aimed at the equestrian community to encourage those in rural areas to take crime prevention measures to combat the incidence of horse/tack related crime. We wish to reduce the opportunity for crime by establishing a spirit of co-operation in the rural community and encourage willingness to pass on information on suspicious persons and vehicles. We can warn others, detect more crimes and deter criminals from coming into your community.

By co-operating with each other and the police, you could help prevent many other crimes happening in the first place thus making your community safer in which to live and work.

Starting in September, it is a system similar to the Police Direct system where information or crimes relating specifically to equine matters can be sent directly to your telephone or computer.

If you are interested in joining please contact either myself or PCSO Uttley. We have a supply of plastic signs from the NFU saying "YOU ARE BEING WATCHED!" which are available free from your Safer Neighbourhood Team.
Thanks very much
PC 466 Dave Clark
SOMERSHAM CARPET BOWLS CLUB
A visit to the Tithe Barn at Sproughton opened our account for the month, and with one or two of our newer members not having bowled at the barn before, it was a bit of an unknown quantity. However everyone settled down quickly with mixed fortunes prevailing in both halves of the match ... the home side having a win and a loss, but with Somersham slightly ahead on shots. The second half went much the same way as the first although we took the overall result by the winning number of shots. The enjoyable evening was rounded off with refreshments and general chat, and we look forward to welcoming Sproughton back to Somersham at a later date.

The winning run of the past weeks has been sustained both home and away. Claydon were our next opponents and having been well beaten by them earlier in the season we were hoping to reverse the result on our own mats … and this we achieved.

With one game apiece in the first half a close match looked to be on the cards. The woods ran well for Somersham in the second half and - together with some dogged bowling by the home side - resulted in wins on both mats: which helped maintain our mid table position in the league. The highlight of the night had to be skip Alan Thompson - under pressure - snatch the result by one shot on the final end with a perfect roll of the wood up to the jack.

Much improved since the beginning of the season, our members were - having been heavily beaten on their mats - looking forward to the return match bowling against Tuddenham at home. A good struggle it turned out to be and the first two games of the evening saw Somersham off to a fine start. After falling short on the early ends the home teams gradually pulled back with some determined bowling to give us a 2 - nil lead at the interval. Unfortunately the games in the second half didn't pan out in the same way with both teams losing …. one beaten by a single shot and the other team going down on the very last end. Nevertheless we recorded another narrow win.
This has been the busy month of the Summer league – 3 matches played and 2 to go!

Keeping up form from our previous matches was our aim, and Martlesham on their mats were our next opponents. Having beaten them at home earlier in the league our hopes were high for a good return match. We started well and it was a win apiece in the first half, but bowling triples in the second half saw us beaten on both counts, and Martlesham deservedly finished overall winners on the night.

Lt. Bealings - our first opponents away - at the start of the Summer league saw us take a win; and we welcomed them back to Somersham for the home match. Evenly balanced - with every game closely contested - and the swingometer going each way throughout the evening, we managed to take the overall result on shots.

To conclude a busy month our last match for July was against Old Felixstowe - away. Not helped by a very hot and humid evening, Somersham struggled all evening to find some form with just one team managing the win. The final result ended up as a reversal of the scoreline on our mats a few weeks previously … which perhaps illustrates the advantage of home mats.
Summer League - July Results: -
Team Shots Points
Sproughton 26 – 48 4 - 6 Win Away
Claydon 32 - 47 2 - 8 Win Home
Tuddenham 38 - 46 6 - 4 Win Home
Martlesham 43 - 28 8 - 2 Lost Away
Lt. Bealings 39 - 48 4 - 6 Win Home
Old Felixstowe 57 – 26 8 -2 Lost Away
Coming towards the end of the Summer league and the conclusion of a good season; our penultimate match saw us bowling the return match against Sproughton at home on our own mats … and a close encounter it turned out to be. An excellent evenings bowling by both teams saw Sproughton achieve a win and a draw in the first half; and in the second half games finished finely balanced with Somersham winning on shots to secure a well earned draw for the final result.

A 'bowls drive' at the Tithe Barn - arranged by Bell and Keith Deaves - brought us together with Sproughton again the following week, although this was a friendly with no pressures: the format being made up by a random mix of bowlers from both clubs to make up teams of four. As intended it was a very sociable evening enjoyed by all, and was rounded off with a draw and refreshments jointly organized by both clubs.

Our final match of the summer was at home against Offton & Willisham, and as expected saw close competition between both clubs. It was a case of varying fortunes for all teams in both the first and second halves, with the home side gaining early advantage. Whilst the visitors almost recovered the situation with a strong finish, it was Somersham who sneaked the overall result on shots to conclude our Summer league campaign.

With our Winter league promotion last year into a higher division everyone at the club is looking forward the games ahead and maintaining good competitive form against new opposition.

Summer League – August/ September Results: -
Team Shots Points
Sproughton 34– 37 5 - 5 Draw Home
Offton & Willisham 34 - 40 4 - 6 Win Home
We are still looking to increase the number of members in the Club ready for the new Winter league which started in September…. so why not come along to the Village Hall one Tuesday evening and try carpet bowls to see if you can help consolidate the membership.

Get Active and support St Elizabeth Hospice
Why not team up with St Elizabeth Hospice and Get Active with our annual sports appeal?

If you are running or organising a sporting event, why not do it in aid of St Elizabeth Hospice. This is a great opportunity to help raise vital funds for the hospice and Get Active at the same time.

You can hold any kind of sporting event, whatever your interests and levels of fitness. How about organising a sponsored walk, holding an aerobics marathon or arranging a bowls competition? The Hospice's community fundraising team will support you by providing posters tailored to your event, invitations, balloons, sponsorship forms or any help and advice you might need.

St Elizabeth Hospice continually needs the support of the local community to enable us to care and support our patients and their families, friends and carers. An independent charity, all of the wide ranging services are provided free of charge. It costs £10 per minute to run the Hospice- annual running costs of £5.2 million. Your support will enable us to continue to provide care for the people of East Suffolk.
For more information, please contact the fundraising team on 01473 723600 or email fundraising@stelizabethhospice.org.uk
************************************************
Congratulations:
Alan Munson, Piano tutor at Flowton would like to congratulate the following pupils on their achievements in the Associated Board of the Royal Schools of Music Summer Exams:
Grade 1 Theory
Pippa Canham with distinction , Misha Dewes with distinction
Hollie Gregg with distinction, Ella Price with merit
Maisie Price with merit, Martha Burke with merit
Grade 3 Theory Eleanor Seddon with distinction
Grade 5 Theory Boya Robinson with distinction
Also to Alice Downie who passed her Grade 2 practical examination and Natasha Downie for passing Grade 1 practical with merit.
Tel: 658425 email:alan@priory-pioneers.fsworld.co.uk
Barking Pre-School (Registered Charity 1020882)
We are holding our Christmas Shopping Extravaganza again this year on Thursday 6th November at 7.30pm. Tickets will be available soon and they will cost £2.50 which includes a glass of wine and a mince pie, we have several stalls again this year which includes Chocoholics, Phoenix Cards, Usborne Books, Green Eyed Frog which sells recycled and ethical gifts and Celebrations & Toys. This is always a relaxed and enjoyable evening and is great for picking up some unusual gifts and stocking fillers, without having to tackle the crowds of a town centre, if you would like tickets please call Lucie Platt on 01449 743706.

Children can start pre-school from the age of 2 ½; from the term after their third birthday, the government funds the sessions. The pre-school is open every weekday morning from 9.30 until 12 noon during term time and children can attend any number of sessions per week (space permitting). Our staff are committed, enthusiastic, well trained and work hard to organise a wide variety of fun and educational activities including crafts, cooking, music, story telling and construction. We have many toys and activities so there are bound to be something to capture each child's imagination. If you would like a place for your child please contact us. We are more than happy to invite parents/carers along to see who we are and what we do. Contact either Veronika Pryke (our pre-school leader) on 01473 658368 or Hayley Aldous on 01473 657515.
Somersham Football Club
The 2007-2008 season ended with Somershams First Team retaining Division 3 status with a firm mid-table finish. The ability of the players was not realised throughout the season, which left a feeling of disappointment rather than success. Somershams Reserve Team struggled throughout the season, both with results, but more worryingly with fielding a full team each week. They finished the season at the foot of the table and will therefore be playing in Division 6 this season.

The end of season dinner dance, superbly organised, was held at Gresham's in Ipswich and a very good night it was too. The main awards for the season were as follows:-
First Team Players Player - Ian Rudland
Managers Player - John Hughes
Reserve Team Players Player - Craig Fordham
Managers Player - Jonathan Routledge

The 2008-2009 season is about to begin and changes to team management have seen Derek Ottaway joining Keith Lawrance as joint First Team manager and Quinny Warner joining Matty Whitton as joint Reserve Team manager. There is no doubt that the club have the people in these positions who are capable of getting the best out of the players, so now the players need to respond!

There have been a trickle of new signings and re-signings of past greats coming to the club over the closed season and very few leaving the club, so player numbers appear to be at a more healthy level than last year. Hopefully this will strengthen both teams and eradicate the Reserve Teams problems of low player numbers, which have had a large negative effect over the last two seasons. Time will tell.

Pre-season training began in mid July with a number of friendly games played throughout August. A Fun Day was held on the 2nd of August on the playing field with football matches played by the youth and men's teams, activities run by the Tennis Club, various side shows and stalls, Dill and Jans burger emporium and a live band playing during the early evening. A good number of people came along for a dose of Fun and all appeared to enjoy the whole event. Well done to all who helped organise and run the day, especially Steve Cotterall and Martin Hiskey the youth team managers, and thanks to all who attended.

If you missed out on the Fun Day DON'T PANIC! The next event planned is a Race Night at the Village Hall on the 24th October. To secure your tickets just speak to any one connected to the Club.

As always, all at the club would be pleased to see a few people at the playing field each Saturday supporting their village team.
Al Chester

Somersham Parish Council

Forthcoming Parish Council Meetings
Wednesday 1st October 2008
Wednesday 5th November 2008
Wednesday 3rd December 2008
All meetings commence at 7.30pm in the Village Hall and the press and public are welcome to attend.
The parish council was welcomed from its summer break by a large agenda for its September meeting. Some of the items discussed were:-

Locality Pilot Project
A pilot scheme is being developed in South Mid Suffolk by Suffolk County Council and Mid Suffolk District Council. The pilot is being developed under the Government's Empowerment White Paper and involves the setting up of 'Community Boards' (CBs). These CBs aim to bring together key partners and stakeholders who will identify and agree local priorities and facilitate positive outcomes for local people. A total of 39 parishes are in the scheme with a proposed 6 seats on the CB. Parish councils have been divided into 4 groups and 6 seats have been offered to parish council representatives.
At its meeting the parish council considered that the level of representation proposed was inadequate and would equate to a full time position for the role to be effective and therefore resolved not to nominate a representative.

Local Government Review
By the time this edition is published the deadline for comments to be with the Boundary Committee will have passed. Parish councillors have attended many informative meetings and debated this issue at some length and were not unanimously in favour of either of the options contained in the draft proposals. Concern has been widely expressed by parishes at the lack of financial information available. However the majority of members favoured the one Unitary Authority for the county above the Ipswich/Felixstowe/Shotley and the rest of Suffolk option, but felt that neighbourhood empowerment would be more effectively achieved with a cluster of parishes reporting to the new authority, rather than to 'Community Boards'. A report of the Boundary Committee's advice for Suffolk has to be with the Secretary of State for Communities and Local Government on the 31st December who can accept, reject, modify or ask for more information. The Order is expected in February 2009 at the earliest, which will be followed by electoral reviews and implementation in 2010.
Level of Crime in the Village
Councillors were concerned to hear of the rise in crime over recent weeks and resolved to contact the Safer Neighbourhood Team to request more presence in the village.

Allotments
The annual rent of an allotment plot has not been changed since 2004. The parish council has decided that a small increase of 50p per 5-rod plot will apply from this year. This means the rent for each allotment plot will rise to £5.50p for 2008/9.
Whilst on the subject of allotments, the council has received complaints of the theft of produce from at least one of the allotments. This theft caused distress to the tenant and will of course be reported, but please be vigilant and if you do see anything suspicious in the vicinity of the allotments either contact the Police, or any of the parish councillors.

Affordable Housing
Following excellent presentations from nominated housing associations, the council will now consider at its October meeting whether to progress with a scheme and enter into a partnership agreement with one of the housing associations. This will be discussed fully at the October meeting and you are reminded that residents are welcome to attend parish council meetings to express their views.

Telephone Kiosk in Main Road
BT has introduced an 'Adopt a Kiosk' scheme giving recognised local authorities the opportunity of taking ownership of the red telephone kiosk, minus the payphone equipment, in situ for generations to come. The parish council will also be considering this at the October meeting and if you have any views or opinions please contact any of the councillors, or the parish clerk.

Council vacancy
There is still a vacant seat on the parish council. Applications are welcome from anyone aged 18 or over who is on the electoral register. With the current review of principal authorities in Suffolk taking place there is much talk about greater empowerment of parish councils in the future. If you would like further information on the role of a parish councillor please contact any of the current councillors or the clerk.
Janet Clarke Tel. No. 01473 830398
Clerk to the Council E-mail: janetinclaydon@aol.com
CHURCH SERVICES in our 8 linked parishes

If you think there may be a mistake in the rota please contact your Churchwarden.
Please contact a Churchwarden if you think that there is a mistake in the listing. Thank you.
5th October 20th Sunday after Trinity

| | | |
| --- | --- | --- |
| Family Communion by extension | 9.00am | Flowton |
| Holy Communion Rev. S Ritchie | 9.30am | Willisham |
| Harvest Thanksgiving | 11.15am | Somersham |
| Morning Prayer | 11.15am | Battisford |
| Harvest Thanksgiving | 3.00pm | Barking |
12th October 21st Sunday after Trinity

| | | |
| --- | --- | --- |
| Holy Communion by extension | 8.00am | Flowton |
| Family Service | 10.00am | Somersham |
| Holy Communion Rev. J Pendorf | 10.00 am | Bricett |
| Holy Communion Rev S Ritchie | 11.15am | Barking |
| Harvest Thanksgiving | 3.00pm | Willisham |
| Healing Service-run by the Deanery team | 6.30pm | Offton |
| | | |
19th October 22nd Sunday after Trinity

Holy Communion

( Rev C. Everett)

8.00am
Somersham
Family Service + communion by extension
10.00am
Offton
Family Service

Rev CE or Rev MW

10.00am

Bricett
Holy Communion

Rev CE or Rev MW
11.15am
Battisford
Harvest Thanksgiving
4.00pm
Flowton
Harvest Tea
4.45pm
Flowton
26th October 23rd Sunday after Trinity
British summer time ends this morning – clocks go BACK 1 hour


| | | |
| --- | --- | --- |
| Holy Communion Rev T Wilcox | 9.30am | Ringshall |
| Morning Worship for all ages | 10.00am | Flowton |
| Morning Prayer | 10.00am | Barking |
| Holy Communion Rev T Wilcox | 11.00am | Offton |
| Evening Prayer | 6.30pm | Somersham |
2nd November 23rd Sunday after Trinity


| | | |
| --- | --- | --- |
| Family Communion by extension | 9.00am | Flowton |
| | | |
| --- | --- | --- |
| Holy Communion | 9.30am | Willisham |
| Holy Communion | 11.15am | Somersham |
| Morning Prayer | 11.15am | Battisford |
| Service for the Bereaved Rev Marion Carter | 3.00pm | Barking |
If you wish for someone to be mentioned by name please contact Mary Carter at Otterditch, Flowton, IP8 4LG or telephone 01473 658522