Dear Readers,

I remember listening to the Offton bell ringers celebrating the release of Terry Waite from his Beirut prison, I was about to write my annual Christmas letter,the dreaded round robin that not all friends enjoy and even declare firmly they hate; but still read them and complain if they do not receive one! This recall sets me thinking as I seek inspiration for the Christmas link. How would Mary have written her letter? I conjecture.

"We had to go from Nazareth to register in the city of David that year. At first, I really did not want to go and Joseph was worried about it too. However, suddenly, I was energized in the way that preggy women are in their last month and decided it was going to be an adventure to enjoy. I was raring to leave and get there and hopefully catch up with friends and news. I did not worry about clothes or the weather, it was a cool time of year and we would not be plagued by the heat. Accommodation - something would turn up. And the delivery, I would trust in God. Joseph, dear Joseph, was the practical one and actually managed to borrow a donkey from a friend who owed him some money.

We set off, because of the census the crowds were much worse than we anticipated and the soldiers controlling the "masses" were bored with just too many people. There were one or two scuffles, but we avoided the worst of the evening drinking gangs. The price of everything went up, even bread, and I began to fret about where we would stay. However, I could not bring myself to dwell on my worries too much, I was much too moved by the unique sensation of a babe kicking within …. Even Joseph began to get excited and more and more solicitous, as husbands do, as if suddenly waking up to the imminent arrival.

We got to Bethlehem, my first visit, but by now too tired to take in much. Finally, we found lodgings, only a stable, but cheap, dry and warm, with enough straw and room beyond the animals. It wasn't home, but it was safe and welcoming. I was tired but happy, looking forward to the birth. Every birth is a great excuse for celebration and, after all, this birth was to be

THE GREATEST BIRTH OF ALL!

Have a good Christmas everyone and remember Jesus' birth in that funny old stable.
With special love from the three of us. Mary."

Happy Christmas everyone! - Lucy Vignoles

***************************************

From the Registers
Farewell to Dorothy Minns, aged 91, whose funeral took place on November 7th followed by burial in Offton churchyard. Before her marriage to Percy Minns in 1935, Dorothy was one of six Pinson-Roxburgh children whose family moved from Southwold to Castle Farm. She is mourned by her husband, 4 children, 9 grandchildren and 11 great-grandchildren.

May she rest in peace

****************************************

The Children's Society

A big thank you to all box holders - a grand total of £180.79p was raised this year. The Society is very grateful to all collectors as this money goes towards many projects to help children. If anyone wishes to become a box holder please contact Sam on 01473 657037.


Bible Readings and Psalms for our Sunday Worship taken from the Revised Common Lectionary. It is good to be sharing the reading of Scripture with Christians - both Catholic and Protestant - across the world.

December 7th Second Sunday of Advent Purple
Baruch 5.1-9 or Malachi 3. 1-4 Benedictus Philippians 1. 3-11 Luke 3. 1-6

December 14th Third Sunday of Advent Purple
Zephaniah 3. 14-20 Isaiah 12. 2-6 or Psalm 146. 4-10 Philippians 4. 4-7 Luke 3. 7-18

December 21st Fourth Sunday of Advent Purple
Micah 5. 2-5a Magnificat or Psalm 80. 1-8 Hebrews 10. 5-10 Luke 1. 39-45

December 28th Holy Innocents Red
Jeremiah 31. 15-17 Psalm 124 1 Corinthians 1. 26-29 Matthew 2. 13-18

January 4th Second Sunday of Christmas White
Jeremiah 31. 7-14 Psalm 147. 13-21 Ephesians 1. 3-14 John 1. 10-18

January 11th Baptism of Christ Gold/White
Isaiah 43. 1-7 Psalm 29 Acts 8. 14-17 Luke 3. 15-17, 21, 22

January 18th Second Sunday of Epiphany White
Isaiah 62. 1-5 Psalm 36. 5-10 1 Corinthians 12. 1-11 John 2. 1-11

January 25th Conversion of St Paul White
Jeremiah 1. 4-10 Psalm 67 Acts 9. 1-22 Matthew 19. 27-30

Somersham Church News

The Parochial Church Council has been debating the steps which it is necessary to take to comply with the regulations concerning access for the disabled to our church and the services therein.
Already large print hymnbooks are available, and some of the service sheets too for those who would like them (and people like me who sometimes forget their spectacles!).
A ramp is about to be ordered for the porch so that people in wheelchairs and motorised chairs can enter more easily, and also prams.
The next step is to help those who are hard of hearing or who wear hearing aids, and this will be by installing radio microphones with speakers and a loop system. Earlier this year the PCC received a quote for £1578 for this. Of course, by now the price may have risen a little, but this is a good guideprice.

Generous donations were given in memory of Mrs Hilda Plummer towards this project. The funds raised by the Webb Ivory team, and some recent special donations have been added to this, making a total of £1198 towards the system.
With this terrific start to the fund, the PCC would like to make the amplification and loop system a reality in the coming year and would welcome any ideas for fundraising, or other donations specifically for this project. Can you help?

Please feel able to contact John Gibbons (01473 831343) or Denis Picton (01473 658911) or Steve Dines (01473 658487) in confidence concerning donations, or Pat Woolhouse on 01437 831080 with fundraising ideas. Thank you

The Christmas Toy & Carol Service is on Sunday 14th December at 10 o'clock. Gifts brought to the service (unwrapped please) will then be taken to the Women's Aid centre in Ipswich - please remember the mums as well as the children at the centre.

Christmas Quiz sheets are selling like hot cakes from the usual outlets, so be sure to get yours - why not get an extra one to pop in with a Christmas card to someone who enjoys puzzles? Our thanks to Judith & Chris Newman for compiling this year's teaser.

This year we are going to use World Vision's "Alternative Christmas Card" in Somersham Church. The idea is that a large card is put up in church for people to add their greetings to everyone else, as an alternative to sending members of the congregation individual cards. The money that you save on buying so many cards can then be donated to the World Vision charity to help bring clean water, food and healthcare to some of the world's poorest communities. Of course if you still prefer to send your own cards you are free to do so, but perhaps would like to give a donation to World Vision as well.

The Christmas Bazaar has either just taken place, or is about to, depending on when the magazines are delivered! Many thanks to all involved in any way, and especially to Father Christmas for giving up his afternoon at such a busy time to visit the children.

A very much-loved resident of Somersham has moved to pastures new.
Miss Agnes Abbott, formerly of 32 Mill Lane, is now living at
Flat 26, Cherryfields, Bramford, IP8 4DS.
Agnes was born in Somersham. She was a member of the Church as well as attending the Chapel, and belonged to Women's Institute, Golden Link and Mothers' Union. She very much enjoyed Whist Drives, Craft Days at Needham Market and going to see Cliff & Pam at the shop. Agnes had many friends, was a dear neighbour and will be missed by many. We wish her happiness in her new home. God bless.

Offton Church News

Advent Workshop in Offton Church

We began on November 22nd and 29th, and continue on December 13th and 20th. From 10 am - 12 noon. Theme "The Jesse Tree.'
Come and help us make and decorate our family tree.
Christmas Lunch!

Offton and Willisham Parish Council

Senior Citizen Lunch
in Offton and Willisham Village Hall

Saturday 6th December at 12 noon.
Magical Musical Moments
If the rest of the season can be judged by the first event, the community will certainly believe that these concerts have that magical touch.
Saturday 8th November saw the first of these evenings and Highly Strung, a locally based string quartet, played host with an excellent set.
The players excelled in the wonderful ambience of Offton's beautiful candle-lit church and provided an enchanting mix of classical light and traditional music.
The church was packed with both villagers and those who had travelled from further afield to enjoy the experience.
There were many notable moments during the event. The inclusion of the flute in the first half embellished an excellent classical session, that culminated in Mozart's flute quartet in D major.
After a fruitful interval, which saw a great range of cheese and wine available for all, the quartet's diverse ability struck home. The violinist solo was magical herself. Moving through some carefully crafted Celtic folk from Scotland, we travelled through some of Scott Joplin's work before finally resting with a superb arrangement of the first movement of the Brandenburg Concerto Number 3.
J S Bach himself would have been proud of this.
The concert was a resounding success and we look forward to hear how much was raised for charity. The Steering Committee will be rightly proud of their endeavours.
Scott Dolling
The next in the series of concerts is on 10th January where a local folk trio will take the stage for a very different experience. Tickets are available from Maartje Rondeboom
on 01473 658024.
Willisham Church Notes
Bonfire and Fireworks Evening
Thank you to everyone who supported the above event, on the 7th November, and to all the helpers. We were very fortunate to have such a fine evening, and raised over £250 for church funds.
Carol Service
Willisham's Family Carol Service takes place on Sunday the 14th December, when we will be joined by the Benefice Choir. The official part of the service starts at 3.00pm, but there will be the normal pre service carol singing from 2.45pm. We will be decorating the church on Saturday morning, the 13th December, and will be glad of any help.
Christmas Day
Our Christmas Day service takes place at 9.30am and will be Holy Communion by extension.
We look forward to seeing you at one or both of the above services.
Future Events
We understand that John Minns is planning another Parish walk for next year. Please watch this space for further details.
CHURCH FLOWER AND CLEANING ROTA
Somersham
December 7 Flower Fund
December 14,21 L. Warren + all help for Christmas
December 28 C. Jarrold
January 4 C. Jarrold
January 11,18 Mrs. B.Pryke
January 25 Pat Woolhouse
Cleaning: December Team C January Team A
Flowton
Advent No Flowers
December 25,28 Mrs. Fawcus + all help for Christmas
January 4,11 Mrs. Grimwood
January 18,25 Mrs. Turner
Cleaning: December Mrs. R.Lock January Mr.& Mrs. D.Laflin
Offton
December 7,14 Mrs. Carole Langford
December 21,28 Mrs. Anne Chapman +all help for Christmas
Cleaning December Mrs. Tollemache
Willisham
December 7 Mrs. Large
December 14,21 Mrs. Hodson + all help for Christmas
December 28 Mrs. Gilson
January 4 Mrs. Gilson
January 11,18 Mrs. Southall
January 25 Ms Hardman
Cleaning As above
A sincere thank you to all the helpers who have decorated and cleaned our churches during the past year
Offton and Willisham Parish Council
Mr Michael Bolton of Church's Offton was co-opted and welcomed to the Council meeting on 3rd November
Starting next year, The Council will meet six times each year instead of the present five.
The Village Hall Management Committee are to be complimented for the smartening up of the Hall interior.
Finally, on behalf of the Parish Councillors, let me wish you a Happy
Christmas and a stress free 2004
Pip Sands, Clerk Tel 01449 721173
Offton's New Year's Concert
by candle light
on Saturday 10 January at 7.45 pm
Trio Ted, Cara & Scott
Everything is in place for the New Year's Concert in the series Magical Musical Moments. Following Highly Strung's tremendous performance, tickets for the next event sold like hot cakes. There is now only a handful of tickets left, so if you would like to come, be quick.
There will be NO tickets at the door.
We look forward to an enjoyable evening with lively and varied entertainment by Trio Ted, Cara & Scott.
Tickets are £5.
With Mumm in the offing and eats as well, it is a bargain!
However, be mindful that we try to raise money for Cancer Research UK, Motor Neurone Disease Association, the fabric of the church and Tools with a Mission, which means that donations are not refused.
Contact Tel 658024 or maartjerondeboom@aol.com

SOMERSHAM CARPET BOWLS CLUB
The match against Whatfield away produced some very enjoyable games although in the end we were well beaten. It was played in the usual friendly atmosphere - and three of the four games started off well for Somersham - but gradually through the full play of 11 ends the home team overcame fairly decisively as the scoreline reflects.
Due to the small number of teams in our league,there are no more matches for the next 3 weeks so we will take the opportunity to get in some worthwhile practice, and hopefully then be in better form ready to take on East Bergholt for the next home match - which should be to our advantage.
Club nights are usually taken up with practising, but this winter it was decided to have an ongoing mini league within the Club. Names were randomly picked out of a hat to make pairs, and then a format devised whereby the pairs bowl against each other in a competitive but friendly fashion. There being fewer clubs in the league to compete against, it gives added interest to bowling on a Club Night.
With the festive season fast approaching arrangements for the Club's lunchtime Christmas Meal are all in place, and this year the venue is 'The Barking Fox' on Saturday December 13th. It is expected that the usual good time will be had by all.
Winter League

| | | | | |
| --- | --- | --- | --- | --- |
| Team | Shots | Points | | |
| Whatfield | 51 - 25 | 0 - 10 | Lost | Away |
Finally to end our entry for this month's Link Somersham Carpet Bowls Club would like to wish all readers a Merry Christmas
SOMERSHAM CSC
Well another season is over, although it was a rather frustrating one. The team has tried hard, but it has been a hopeless battle on track without any strength in depth, and we failed to win a meeting all season.
With the structure of the sport adapting to accommodate the growth at some other clubs it's a shame there are so few sporting youngsters in the village to take advantage of it.
Our last league match at East London was an exciting affair despite the 94-85 reverse. It was the first time we had ridden the track in the dry - it poured on our last 3 visits - and the banked circuit offers plenty of racing lines. Conditions suited Barry Copping who was in stunning form and raced to his first ever away maximum.
He was at it again in the East Anglian Grand Prix, and took the final round at Kesgrave. Gary Brown won the senior series overall though, while Andrew Mittell finished 3rd in the under-16 rankings.
The final event at Somersham was the traditional Club Championship where Joe Hodge, just 4, had his first taste of racing. He had a lap head start but was very proud of his 9 points! The winner was decided in an eventful last heat. Steve Copping was an early leader but passed by Richard Williamson. Gary Brown then
challenged but collided and fell. This left a big gap for Andy Mittell to exploit and he needed no persuading to nip through and win the meeting.
Somersham were well represented in the British Indoor Championships at Manchester where we had finalists in 4 of the 5 age categories. Barry Copping, a vastly different rider to that which started the season, qualified for the senior final - the best performance of his career. The different technique of indoor racing seems to suit most of the Stars, although this scribe still struggles with the titchy tracks and unpredictable surfaces! Roll on next summer...
you can contact us via (01473) 831474, e-mail ovalking@yahoo.com or take a look at the
new Somersham Cycle Speedway website:
www.btinternet.com/~SomershamCSC
---

CHURCH SERVICES in our 8 linked parishes

The new rota of services began in October - and there are changes for the holiday. if you have any doubts about this listing please contact the churchwardens. Thank you.
December 7th Second Sunday of Advent
| | | |
| --- | --- | --- |
| Holy Communion | 9.30am | Willisham |
| Morning Prayer | 10.00am | Great Bricett |
| Holy Communion | 11.15am | Somersham |
| Morning Prayer | 11.15am | Battisford |
| Evening Prayer | 3.00pm | Barking |
| Holy Communion | 6.30pm | Flowton |
Monday December 8th
| | | |
| --- | --- | --- |
| Candlelit Meditative service | 7.45pm | Flowton |
December 14th Third Sunday of Advent
| | | |
| --- | --- | --- |
| Holy Communion by extension | 8:00am | Flowton |
| Toy Service with carols and crib | 10.00am | Somersham |
| Holy Communion by extension | 10.00am | Bricett |
| Holy Communion | 11.15am | Barking |
| Carol and toy service | 11.15am | Battisford |
| Carol service | 3.00pm | Willisham |
| Carol service | 6.00pm | Ringshall |
| Evening Prayer | 6.30pm | Offton |
December 21st Fourth Sunday of Advent
| | | |
| --- | --- | --- |
| Holy Communion | 8.00am | Somersham |
| Carol service | 10.00am | Offton |
| Family Service | 10.00am | Wattisham Airfield |
| Holy Communion | 11.15am | Battisford |
| Carol service | 3.00pm | Barking |
| Evening Prayer | 6.30pm | Flowton |
December 24th Christmas Eve
| | | |
| --- | --- | --- |
| Traditional service of lessons and carols by candlelight | 6.30pm | Flowton |
| First Communion of Christmas | 11.30pm | Offton and Barking |
We wish you all a very happy, peaceful and blessed Christmas

December 25th Christmas Day
| | | |
| --- | --- | --- |
| Holy Communion by extension | 8.00am | Flowton |
| Holy Communion by extension | 9.30am | Willisham |
| Holy Communion | 9.30am | Bricett |
| Half-hour service | 10.00am | Battisford |
| Holy Communion | 11.00am | Somersham |
December 28th Holy Innocents
| | | |
| --- | --- | --- |
| Holy Communion | 9.30am | Ringshall |
| Holy Communion | 11.00am | Offton |
| Morning Prayer | 11.15am | Barking |
| Evening Prayer | 3.00pm | Somersham |
January 4th Second Sunday of Christmas
| | | |
| --- | --- | --- |
| Holy Communion | 9.30am | Willisham |
| Morning Prayer | 10.00am | Great Bricett |
| Holy Communion | 11.15am | Somersham |
| Morning Prayer | 11.15am | Battisford |
| Evening Prayer | 3.00pm | Barking |
| Holy Communion | 6.30pm | Flowton |
January 11th Baptism of Christ
| | | |
| --- | --- | --- |
| Holy Communion by extension | 8:00am | Flowton |
| Family service | 10.00am | Somersham |
| Holy Communion | 10.00am | Bricett |
| Holy Communion | 11.15am | Barking |
| Family service | 11.15am | Battisford |
| Evening Prayer | 3.00pm | Willisham |
| Evening Prayer | 6.30pm | Offton |
January 18th Second Sunday of Epiphany
Week of Prayer for Christian Unity -look out for details of special services
| | | |
| --- | --- | --- |
| Holy Communion | 8.00am | Somersham |
| Christingle service | 10.00am | Offton |
| Family Service | 10.00am | Ringshall |
| Holy Communion | 11.15am | Battisford |
| Evening Prayer | 6.30pm | Flowton |
January 25th Conversion of St Paul
| | | |
| --- | --- | --- |
| Holy Communion | 9.30am | Ringshall |
| Morning Worship | 10.00am | Flowton |
| Holy Communion | 11.00am | Offton |
| Morning Prayer | 11.15am | Barking |
| Evening Prayer | 3.00pm | Somersham |
---
Flowton News
In aid of Flowton Church and Headway:
Christmas Coffee Morning and Sale
Saturday December 6th
10.00am-12 noon
in Flowton Church Vestry
Ruth's delicious preserves
Betty's honey and herb products
Angie's interesting stall
Sarah's special cards
Name the cuddly toy
Raffle
Bric-a-brac
Bring and Buy Cake stall
Freshly brewed coffee and biscuits
and, of course,
Good Company!
Advance Notice
Back by popular request will be the Flowton Miscellaneous, an evening of Music, Poetry and Prose by local, talented performers. In 2004 we are holding this earlier in the year - Saturday 15 May - to avoid school holidays. Anyone wishing to perform or assist in any way please contact Alan Munson on 658425.
Advance Notice 2
Please remember to contact Mary Carter and let her know how you feel about the idea of Gardens Open and Flower festival in 2005.

Drug and Alcohol concerns?
If you live with, know of someone, or are affected by someone else's use of drugs or alcohol there is a local, free and confidential service for advice, information and emotional support.
The Suffolk Helpline is open Monday to Friday 10am-6pm. (Answerphone available out of hours). We are here to help those coping with a family member, friend, partner or anyone else's drug and/or alcohol use.
For young people our service is expanded to cover any concerns they might have about their own use of drugs or alcohol.
We can provide details of the services available in the Suffolk area as well as providing weekly support groups through our Families and Carers Community Support Service, which aims to help improve coping skills and develop awareness and insight into drug and alcohol use.
There is no need to feel isolated or alone; for further information contact the Suffolk Helpline on free phone 08088001122
Choir
The choir will meet to rehearse for the Carol services on
Thursday December 4th and Tuesday December 9th at 7.30pm in Flowton church or vestry.
More members always welcome
St Mary and St Lawrence, Great Bricett
Christmas Carol Concert
by Stowmarket Jubilee Ladies Choir
Saturday 6th December at 7pm
Tickets £5 to include refreshments from 01473 658609
Somersham Baptist Church
Christmas Programme.
Wednesday 10th December 6.30pm - Wednesday Club Christmas Special.
Sunday 14th December - Donations of presents for the residents of the Mid Suffolk Homeless Reception Centre, Stowmarket.
Wednesday 24th December - 6.30pm Candlelight Carol Service.
Hospital visits; During term time Mark is regularly at Heath Road Hospital, so if you know of someone who would appreciate a visit please contact him on 01473 831940 or 07930 543583.
Regular Meetings
Sundays (except Nov 9th)
10.00am Prayer
10.30am Coffee break
10.45am Teaching (Junior Church)
11.15am Coffee break
11.30am Worship
12.00pm-12.30pm Preaching
* Junior Church for School Years 1-6.
Hospital visits; During term time Mark is regularly at Heath Road Hospital, so if you know of someone who would appreciate a visit please contact him on 01473 831940 or 07930 543583.
Ladies Meetings
Women's Fellowship; 2.30pm Friday 14th November,
Friends and Neighbours 7.45pm Monday 17th November, guest Karen Horrex, glass painting.

Children and Young People (Held during term time)
Yr. 1-6, Wednesday Club 6.30pm.
Yr. 9 on, 14+ Friday 8.00pm, (at present we are full, but we are keeping a record of those who wish to join.)

Christianity Explained; Six sessions, which deal with Jesus, Salvation and becoming a Christian, to find out more contact Mark.
Somersham Baptist Church, Chapel Lane, Somersham, IP8 4QE
Contacts;
Pastor Mark Newcombe 01473 831940 e-mail mark.newcombe@btinternet.com
Colin Low 01473 464833 or Edwin Mayhew on 01473 658100. Web site www.somersham.com
---

From: PC Kevin Shields
our
Community Beat Officer
Tel: 01473 613500

Christmas is fast approaching, maybe you have completed all your preparations and can just sit back and enjoy it, or like me you are searching for last minute presents.
May I make a few suggestions?

For the children or grandchildren how about some new cycle lights or a cycle lock.
A personal attack alarm makes a good gift for anyone who has to travel alone especially at night.
For dad or granddad how about a shed alarm to make his garden shed or garage safer.

The above can all be purchased for less than £10. Shed alarms and personal attack alarms can be bought from Stowmarket Police Station, provided by the Crime Reduction Panel.
Christmas is a time for giving but can be seen by some as a good time for taking. Nice new items already wrapped, easily sold and often too easily seen. Please don't leave piles of gifts on view either in your car or house, you might just find that you have given a Christmas present to a car thief or burglar.
There have been reports of purses being stolen from shoppers in Stowmarket. At this time of year with crowded shops everywhere it is easier for thieves to operate unseen keep your purse or wallet safe/ not on top of your shopping and please don't write your PIN number down anywhere. With your credit/debit card and pin your account can be attacked within minutes.
Many of you will have noticed a large stack fire at Willisham this has been investigated and two juveniles have been charged in relation to the fire, however at the time of writing I do not know the final outcome.
Sylvia Perry is retiring as Neighbourhood Watch co-ordinator for Offton. I wish to thank her here for her efforts to ensure Offton remains a safe village and hope that residents do so too. However a vacancy now exists, the task is not an onerous one and is an opportunity to provide a small service to your community of benefit to all. If you are interested please contact Sylvia or myself for a chat. Anyone interested in either being a coordinator where there is no N/watch or assisting with an existing N/Watch should also contact me; your help is always appreciated.
Halloween and Nov 5th passed without any major problems and I would like to thank those youngsters who were out on Halloween for their good behaviour and complement them on their costumes. No doubt I will see some of you next year.
This will be my last contribution to the Link this year so I must say Merry Christmas and Happy New Year to all.

If you know anything about any incident mentioned in these notes please contact me on 01473 613500 (Force Headquarters) if I am not on duty ask to leave a voicemail message for Pc980 Shields. Please remember there are periods when I am rest day for 4 days. If you require urgent action do not leave message, speak to another officer.
My deputy should I be on leave is Pc 839 Simon Mills he is contactable on the same telephone numbers as myself.
Kevin Shields, Pc980
Thank you
PC Kevin Shields
01473 383390 Stowmarket Police Station
01473 613500 Police Headquarters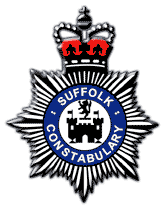 To go to the Suffolk Police web site please click here
To go to the Neighbourhood Watch site of Suffolk Police click here
---
Somersham Primary School
Here we are again, at one of the nicest times of the school year. Because the weather has been so nice for so long it doesn't seem possible its the end of the year!
Things are well under way for the annual Christingle Service, which will be held on Thursday 11th December. Always the loveliest of services, we would like to invite people who are not keen to come out at night or have toddlers they would like to bring to come to the church in the afternoon.

F.O.S.S.
The members of Friends of Somersham School would like to thank everyone who continues to support the fund-raising, which is done on behalf of the children. It is appreciated and you all do magnificently when you consider the size of our community.
Here hoping you all have a wonderful Christmas and a very merry New Year, especially the children for the first part and the adults for the second!
"Deck the Halls with Boughs of Holly" obtainable from
BATTISFORD'S
"DICKENSIAN EXTRAVAGANZA!"
Saturday 13th. December at 10.30am
in the Community Centre
Gifts galore! Delightful decorations! Fabulous food!

Bargain books! Tempting tombola!
and LOTS MORE!
Meet Father Christmas.
Make a Christmas tree decoration and enter our
(all age) competition (details-01449 615442).
"And a Merry Christmas to One and All"
Somersham Parish Council
December 2003/January 2004
Councillor Posts
The Parish Council is still in need of 1 councillor.
If you:
" are interested in helping the village progress through the 21st Century
" want to make sure your views are heard by the district and county councils, as well as the government
" want to represent your village to help with local issues
Please contact the Clerk to the Council, for more information on how to become a councillor.
*******************
The Winter Season
We have come to that time of year again where there will undoubtedly be more rain and maybe snow on the way.
If you are worried about the risk of flooding you are able to phone the Environment Agency to check whether your home is at risk.
The Floodline number is 0845 988 1188.
As well as the information sheet we have provided, you can also obtain Environment Agency leaflets on what to do to make you home more flood resistant and what to do after a flood. These leaflets are available from our website to download and print.
*******************

Council Meetings
Our final meeting for 2003 is:
Wednesday 3rd December 2003 - 7.30pm
Somersham Village Hall
The meetings for 2004 are still to be arranged, and will be advertised through posters on village notices boards, and in the Post Office, as well as the Parish Council website www.somersham.suffolk.gov.uk, where you can also find agendas and minutes of previous Council meetings.
*******************
Youth Forum
Saturday 22nd November 2003 will have seen the village's first Youth Forum, asking the young people of the village what they would like to see.
Hopefully we will have received lots of ideas at the forum so that the Parish Council and other village organisations can ensure that when things are changed, your views are taken into consideration. We will also be calling on your help over the coming months to help us start up your ideas. We will keep you posted regularly, through articles, posters and website updates.
*******************
Seasons Greetings
Finally, on behalf of the Parish Council I would like to wish everyone a Merry Christmas and a Happy New Year.
Andrew Mayhew
Clerk to the Council
Andrew Mayhew
Clerk to the Council
Address: 21 Morgan Court, Claydon, IPSWICH, IP6 0AN
Tel No: 01473 834035
E-mail: clerk@somersham.suffolk.gov.uk
Web Site: www.somersham.suffolk.gov.uk