From the Registers:
Welcome to
Grace Eve Allen of Vinchelez, Main Road, Somersham, who was baptised at St. Mary's, Somersham on November 6th.

May she grow in faith
***********************************
Farewell to
Raymond Hutchinson aged 79 years whose funeral took place at Ipswich crematorium on 24th October. Raymond lived at Marshmoor Park, Offton with his wife Jean, to whom we extend our sympathy at this time of great sorrow.
May he rest in peace
***************************
---
Vigour! Is a new scheme aimed to help support members of the 50+ age group who are looking for employment. The scheme is supported by Suffolk ACRE and is free. (There is another scheme for over 24's)
To find out more contact Diane Piperno (Vigour! Support Officer)
tel: 01473 242500 e-mail: diane.piperno@suffolkacre.org.uk

---
Soup & Pud Lunch
Members of Ringshall & Barking WI would like to thank all those who came along to the Soup & Pud Lunch
on Saturday 22nd October in Barking Village Hall.
The event raised a staggering £500 for the East Anglian Children's Hospice. Once again, many thanks for your support

.
---

OFFTON & WILLISHAM
VILLAGE HALL MANAGEMENT COMMITTEE
We are still looking for someone to act as Treasurer.
We would be very pleased to hear from anyone who might be interested. Please contact our Chairman Tony Webber, on 01473 658550 who would be pleased to discuss what is involved with you.
---

SOMERSHAM CSC
The season ended in tradition with the Club Championship, and the pleasant conditions attracted a healthy line-up. Even the sponsors from GB Contracts (Landscaping) had a go!

The handicap formula saw riders split around the track with up to a lap separating them. It was a little complex, but it ensured every rider stood a chance. After the qualifiers it was all down to an exciting final race. And it was Joshua Brooke who took the honours, forcing a way past reigning champion Jordan Chester-Flatt and then young Morgan Borrett (who took the award for the top junior). Brooke had a good month as he also won the U-16 group of the South East Grand Prix. In the Seniors Gary Brown finished runner-up.
Statistically Andy Mittell was the top Somersham rider of 2005, substantially increasing his race point average to finish top dog. He won more races than his teammates and was the only Star to go through a league match unbeaten. Gary Brown actually scored the most points, but he also had the most rides. He and Barry Copping were the only 2 who rode in every team meeting throughout the season.
Some of the lesser known stats were:
most tapes exclusions – Dave Palfreyman,
most shirts worn in one meeting - Barry Copping,
most likely to knock me off - Jack Barnes,
quickest pre-meeting welder – Peter Mittell,
strangest looking bike - Peter Mittell,
most cups of tea made - Debra Mittell.

It's been a successful season but it will be good to have a rest. The winter recess is important to recharge physically and mentally, so that in March we are fresh to face the challenges of 2006.
you can contact us via (01473) 831474, e-mail ovalking@yahoo.com or take a look at the
new Somersham Cycle Speedway website: www.btinternet.com/~SomershamCSC
Suffolk Hedgerow Survey – Willisham
Hedgerows are a vital element of the Suffolk landscape and a habitat for a wide range of wildlife. All the parishes in Suffolk have been asked to take part in a survey of their existing hedgerows. A record will then serve as a base line from which to measure future changes. We will seek the co-operation of landowners and then co-ordinate the hedgerow survey, in Willisham, on behalf of the Parish Council. Other parishes have either completed or started their own survey.This note is to alert people to this survey, which will start taking place in Spring 2006. We will need volunteers who are prepared to identify the vegetation growing in short distances of hedges in the parish. Help, assistance and support will be provided and initially we are looking for volunteers who are interested in taking part, learning about the countryside and how to identify trees, etc. Age is not relevant and we would hope that anyone who is interested in learning about the countryside would consider volunteering.
If you are interested please contact us on Ipswich 658734.
John & Yvonne Barber
---
OFFTON AND WILLISHAM PARISH COUNCIL
Offton Village sign
A problem has arisen with the refurbishment. The galvanising will have to be redone and the sign left to 'weather ' for six months before it can be repainted. It's a pity but perhaps it is better not to have it during the winter months rather than the summer when more visitors could be passing through the village.Pensioner's Christmas lunch
This successful event, arranged by the Council, will again take place this year. It is to be held on December 3rd, and Janet Crickmore has been in contact with her 'regulars' but if anyone also wishes to come they are welcome, just phone Janet on 01473 658547 beforehand.Pip Sands Parish Clerk 01449 721173
The Homeless Unit and West Villa
send an invitation to you all to join them for coffee, mince pies and conversation on Thurs. Dec. 1st, 10.30am-2.30pm
Saturday December 3rd
is the
Christmas Coffee Morning and Sale
in Flowton Church
10.00 –11.30am
Coffee, cards, bring and buy, bric-a-brac, chat, raffle, etc.
Remember, the church is now well heated so you will be comfortable!!


Thank You
The recent door-to-door collection in aid of the Royal National Institute for the Blind raised £95.64. Thanks to all who contributed for your generous support. NRC.

---
Elmsett Airfield Liaison Group

The Chairman, Nick Carter, welcomed the group to its first meeting in Flowton on Wednesday 21st September. The Airfield Manager reported on the recent events at the airfield, which continues to operate at much the same level as previously, and well within all its various limits. There has been a small increase in visits by aircraft spotters, and both local and national charities have benefited from sponsored events by airfield staff. Partly as a result of recent terrorist outrages, security at the Airfield has been increased, and two extra CCTV cameras have been installed.
Next meeting will be on Wednesday 15th March 2006.

---

Somersham Baby and Toddler Group for 0 – 4 yrs
We meet on Wednesday mornings 9.45 – 11.15 am in Somersham village hall.

We are all involved in running the sessions, with a variety of activities such as painting, sticking, playdough, singing and story time. We have a good range of toys in good condition.

The themes for this term have been autumn, weather and Christmas. The children have been busy making conker necklaces, pictures with leaves and a weather mobile.

The group has been in existence for years and used to meet in the old village hall and pavilion before moving to the newer hall around the corner from the school. While most Mums and Tots attending come from Somersham there are regular faces from all of the neighbouring villages.
The Group is great way for the children to learn to interact and make local friends before going to school - and a good excuse for the adults to get out of the house and have a chat!
The session costs just £1.50, which includes refreshments for the child and parent/carer. New members are very welcome: just come along or phone Alison on 01473 831143.

---
STOWMARKET LADIES JUBILEE CHOIR at Great Bricett

St.Mary and St.Lawrence Church, Great Bricett are looking forward to the concert of Christmas Music to be given by the renowned Stowmarket Ladies Jubilee Choir in the church on Saturday 10th December followed by refreshments in the Village Hall.
Tickets will be on sale shortly from Avril Triggs 01473 658590, Julia Shawe-Taylor, 01473 658609 and Hilary Jeffery 01473 658536.
Do come along and enjoy the beautiful accoustics of Great Bricett Parish Church and put yourselves in the mood for Christmas.
---
CHURCH SERVICES in our 8 linked parishes

If you think there may be a mistake in the rota please contact your Churchwarden.
Thursday December 1st

| | | |
| --- | --- | --- |
| Meditative service | 7.45pm | Flowton |
December 4th 2nd Sunday of Advent

| | | |
| --- | --- | --- |
| Holy Communion | 9.30am | Willisham |
| Morning Prayer | 10.00am | Bricett |
| Holy Communion | 11.15am | Somersham |
| Morning Prayer | 11.15am | Battisford |
| Evening Prayer | 3.00pm | Barking |
| Holy Communion | 6.30pm | Flowton |
December 11th 3rd Sunday of Advent

| | | |
| --- | --- | --- |
| Holy Communion | 8:00am | Flowton |
| Family Service | 10.00am | Somersham |
| Holy Communion | 10.00am | Bricett |
| Holy Communion | 11.15am | Barking |
| Toy and Carol Service | 11.15am | Battisford |
| Carol Service | 3.00pm | Willisham |
| Evening Prayer | 6.30pm | Offton |
December 18th 4th Sunday of Advent

| | | |
| --- | --- | --- |
| Carol Service | 10.00am | Offton |
| Holy Communion | 11.15am | Battisford |
| Carol Service | 3.00pm | Barking |
| Carol Service | 4.00pm | Somersham |
| Carol Service | 6.00pm | Ringshall Village Hall |
| Evening Prayer | 6.30pm | Flowton |
December 24th Christmas Eve
| | | |
| --- | --- | --- |
| Story of the Crib | 4.30pm | Bricett |
| Candlelit traditional service of lessons and carols | 6.30pm | Flowton |
| First Communion of Christmas | 11.30pm | Offton and Barking |

December 25th Christmas Day

| | | |
| --- | --- | --- |
| Holy Communion by ext. | 8.00am | Flowton |
| Half hour of carols and readings for Christmas | 10.00am | Somersham |
| Family Communion | 10.30am | Willisham |
| Half hour service | 10.30am | Battisford |
January 1st

| | | |
| --- | --- | --- |
| Holy Communion | 9.30am | Willisham |
| Morning Prayer | 10.00am | Bricett |
| Holy Communion | 11.15am | Somersham |
| Morning Prayer | 11.15am | Battisford |
| Evening Prayer | 3.00pm | Barking |
| Holy Communion | 6.30pm | Flowton |
January 8th

| | | |
| --- | --- | --- |
| Holy Communion by extension | 8:00am | Flowton |
| Family Service | 10.00am | Somersham |
| Holy Communion | 10.00am | Bricett |
| Holy Communion | 11.15am | Barking |
| Family Service | 11.15am | Battisford |
| Evening Prayer | 3.00pm | Willisham |
| Evening Prayer | 6.30pm | Offton |
January 15th

| | | |
| --- | --- | --- |
| Holy Communion | 8.00am | Somersham |
| Family Service + Comm. by ext. | 10.00am | Offton |
| Family Service | 10.00am | Barking |
| Holy Communion | 11.15am | Battisford |
| Evening Prayer | 6.30pm | Flowton |
January 22nd

| | | |
| --- | --- | --- |
| Morning Worship | 10.00am | Flowton |
| Holy Communion | 11.00am | Offton |
| Morning Prayer | 11.15am | Barking |
| Evening Prayer | 6.30pm | Somersham |
January 29th
| | | |
| --- | --- | --- |
| 8 parishes Holy Communion | 10.00am | Great Bricett |
Probable services for February 5th:
| | | |
| --- | --- | --- |
| Holy Communion | 9.30am | Willisham |
| Morning Prayer | 10.00am | Bricett |
| Holy Communion | 11.15am | Somersham |
| Morning Prayer | 11.15am | Battisford |
| Evening Prayer | 3.00pm | Barking |
| Holy Communion | 6.30pm | Flowton |
St Mary's Church Somersham
Folk Evening
featuring local bands
Pluck & Squeeze Kate & Steve
JCB Scott, Ted & Rohais
on Friday 9th December
at 7.30pm
in Somersham Church
Tickets £5
(including glass of wine & light refreshments)
available from
Christine's Haircare, Somersham Garage
or Pat Woolhouse (831080)
10% of profit will go to T.W.A.M.
St Mary's Church Somersham
Trivia Quiz
on
Friday 20th January
in
Somersham Village Hall
at 7.30pm.
Teams of 6, £2.50 per person
Bring own drinks, glasses and nibbles
(Tea / Coffee provided)
Book your team's place by contacting Christine's Haircare,Pat Woolhouse, or Somersham Garage.
10% of profit will go to T.W.A.M.
St Mary's Church, Somersham
Christmas Bazaar
on
Saturday 3rd December
from
2 to 4 pm
at
Somersham Village Hall

Visit Father Christmas!

Games White elephant
Cakes Tombola Crafts
Books Raffle
Kiddies' Craft Corner
Refreshments

(10% of profit to T.W.A.M.)


Somersham Church Notes

Please note the changes to the normal pattern of services in December. We do hope you will be able to join us for some of them.
The Christmas Bazaar is on Saturday December 3rd, starting at 2pm, with all the usual attractions, and on Friday December 9th it's a special Folk Evening, featuring local bands, at 7.30pm in the Church. See adverts elsewhere in the Link for more details.
The Christmas Trivia Quiz sheets should be on sale, price £1, by the time you read this from the usual outlets. You have until 31st January 2006 to puzzle over them – why not buy an extra one or two to pop in with family's or friends' Christmas cards?
In the New Year, there's another Trivia Quiz on Friday January 20th in the Village Hall, so start getting your team of 6 together!
---
FRENCH CONNECTION
SOMERSHAM/CHALLAIN-LA-POTHERIE
VILLAGE LINK



Visit to Challain-la-Potherie
We are planning to visit our link village on the weekend of the first spring Bank Holiday 28 April – 1st May 2006
This is the sixth year of our link with the people of this village, which is of a similar size to our own and is situated in the Loire Valley. We do exchanges every other year – they come to us one year and we go to visit them the next. It's been really interesting to learn of each other's way of life and to get to know individuals and families well. Many lasting friendships have been formed and much goodwill flows between the two villages.
Travel by comfortable coach from Somersham to Challain and stay with host families.
Cost for the weekend is expected to be £75 per person
INTERESTED?
Then contact one of the following:
Gill Fordham: 831529; David Haughton: 831511;
Janet Hodge: 832296; Pat Woolhouse: 831080

From: PC Kevin Shields
our
Community Beat Officer
Tel: 01473 613500

Notes From
Your Community Police Officer- Kevin Shields
This will be the last newsletter I write for you all. When the next one is published in February I will have completed 30 years in the Suffolk Constabulary and will have hung up the uniform for the last time. My final working day is 20th December 2005.

I would like to thank everyone in all my parishes including those I have never met for making the last three years very enjoyable and helping to keep this area one of the safest in the country. Some deserve special thanks including Pam Smith of Ringshall, Peter and Margaret Harrington from Gt. Bricett, Colin and Chris Burrows from Somersham and Peter Wright from Barking. There could be many, many more but the magazine doesn't have enough pages. I am not running away to foreign climes like some and will still be about the area. (Probably looking for a job! Although my family seem to have a long list for me already!) Thank you once more.
My replacement as Community Police Officer will be Pc 466 David Clark who takes up the job from 1st January 2006. David has worked in the area for several years and knows it well. Many of you will probably recognise him. In the meantime my deputy Sally Parkes will be available.

Please give David the same co-operation and help you gave me. I don't know if he will be up for getting gunged at Barking Fayre or appearing in pantomimes but I'm sure he could be persuaded.
Now back to normal
Christmas is coming. How many shopping days left? How many thieving days with cars full of presents left on display in car parks and bags stuffed with shopping and a purse or wallet on the top. How many ATMs have been 'doctored' in order pass your card details on to those who would like to empty your account. It will all happen this year it always does. Please try not to become a victim. Ensure your shopping is locked in the boot or out of sight and your purses and wallets cannot be snatched. If you see anything suspect about an ATM don't use it, report it to the Bank or Police immediately. Of course have a very Merry Christmas and a happy New Year.
Local Crime
Firstly overnight of the 4th November in Flowton on Blood Hill a British Telecom Cable serving most of the village was cut through apparently with an axe. Apart from the damage this action put residents lives at risk by cutting them off from emergency services for a considerable time. ST/05/3932.

Also in Flowton a quantity of eggs was stolen from a farm overnight and thrown at several dwellings along a route towards Bramford. ST/05/3797.

In Nettlestead an attempt burglary occurred at an isolated dwelling overnight 3rd October when damage was caused to a door.

There have been thefts from motor vehicles in Willisham, Offton and Nettlestead over the last month. Please ensure your vehicle is secure and property removed.

Finally there have been number of arrests for drink driving over the last month in my area. This simple message will be the last thing I write for this newsletter as a Police Officer

DO NOT DRINK AND DRIVE
IT KILLS PEOPLE
If you know anything about any incident mentioned in these notes please contact me on 01473 613500 (Force Headquarters) if I am not on duty ask to leave a voicemail message for Pc 980 Shields. (After 19th December contact PC 466 Clark) Please remember there are periods when I am rest day for 4 days. If you require urgent action do not leave message, speak to another officer.

My Deputy should I be on leave is Pc 718 Sally Parkes
E-mail.
kevin.shields@suffolk.pnn.police.uk
sally.parkes@suffolk.pnn.police.uk
david.clark@suffolk.pnn.police.uk
Kevin Shields
Police Constable 980
From Pc Sally Parkes. Around 5.30pm on Monday the 7th November, two young girls on a paper round in Somersham were spoken by the driver of a Ford Escort. The conversation disturbed and upset the girls. The vehicle is described as being bright red, has a spoiler, and is noisy and 'gary'ed up'. The driver was male, clean-shaven, between 18 and 24. If you know this vehicle please contact Sally.

On behalf of all involved with the Link & its readers, we wish Kevin a long and very happy retirement and sincerely thank him for his work with and support given to the villages.
Thank you
PC Kevin Shields
01473 383390 Stowmarket Police Station
01473 613500 Police Headquarters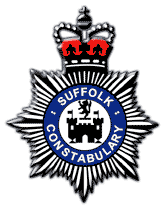 To go to the Suffolk Police web site please click here
To go to the Neighbourhood Watch site of Suffolk Police click here
---
Somersham Baptist Church
A New Life
Boxing Day 2004 cannot be forgotten; more than 300,000 lost their lives in the South Asia Tsunami. The October earthquake in Pakistan took 80,000 lives. The scale of these disasters is incredible; both regions will need years of support. But how soon we grow tired of reports from these places. We make an initial contribution, giving our attention and money, but then compassion fatigue sets in and we move on with life.
God does not behave like that, he is not half hearted and distant, but as our Christmas celebrations remind us, he came to earth to save his people with the amazing sacrifice of his own son, Jesus. 'For you know the grace of our Lord Jesus Christ, that though he was rich, yet for your sakes he became poor, so that you through his poverty might become rich'1.
God's response to human need was to send a redeemer and representative. Jesus cancels our debt of sin and provides a worthy life. Many consider this response inappropriate, with death and misery on the scale of the last 12 months, never mind personal suffering. But if God's response to human need was to send a saviour then he must consider our moral state a more pressing need. This calls for a new perspective on life, a priority of getting right with God first, then putting the needs of others before our own. A new way of life, one where he takes centre stage, and calls for us to provide the support that the people of Thailand, Indonesia and Pakistan deserve.

Christmas Meetings
Christmas Eve
6.30pm Candlelight Carol Service
Christmas Day
10.30 - 11.30am Family Christmas Worship
Regular Sunday Morning Programme (You are welcome to join us for all or part of the morning).
10.00-10.30 Prayer Meeting (Communion 1st Sunday)
10.45-11.15 Bible Study
11.30-12.00 Worship
12.00-12.30 Sermon
Children and Young People (During term time); Wednesday Club 6.30-7.30pm for primary school children, 14+ Friday's 8.00-9.30pm Year 9 upwards.
Meetings for Ladies; Women's Fellowship 2.30pm 9th December, 13th January.
Friends and Neighbours 7.45pm 16th January.

Contacts;
Pastor Mark Newcombe 01473 831940 e-mail mark.newcombe@btinternet.com
Colin Low 01473 464833 or Edwin Mayhew on 01473 658100. Web site www.somersham.com
Offton Church News

Christmas Events:
18th December Traditional Carol Service at 10 am. There will be wine, fruit juice and mince pies after the service.
24th December Christmas Midnight Mass at 11.30 pm with communion and carols.
Events coming up:
3rd December - Magical Musical Moments Concert in church.
7th January 2006 Rector's Plate Carpet Bowls in Needham Market – details elsewhere. Offers of help are really appreciated!
14th January 2006 - Magical Musical Moments Concert in church.
Events passed:
Offton Church Supper ­one diner's view!
Can you think of a better social occasion than a candlelit supper in a glorious setting? Offton's medieval church, which continues to thrive as the village focal point, hosted just such an occasion in October.

The newly created space in the nave has expanded the opportunities established by the legacy of Harry's room. Our thanks go to chefs Jan and Lucy, with support from Anne, Ian and also Mike (who never seems to miss the opportunity to raffle off the contents of peoples' wine cellars). A delicious repast was enjoyed by familiar faces and new neighbours and the church coffers were boosted by £136 to boot. Cheers!
LS

A Warden's Lot – Offton
Evensong Big stress thinking out the talk. How do you link the readings of the Israelites dancing around the Golden Calf, Moses in his fury smashing up the Ten Commandments, Jesus discomforting the church leaders and finally a general talk about what the people around Jesus thought about Him. I concluded that our communal religious life would be a lot easier if we could worship something visible like a Golden Calf, VW Golf GTI, a film star or whatever but that Christianity concerned our individual spiritual relationship with a spiritual God, based on faith, and the difficulties of interpreting the words ensure that our search would not go stale and would last a life time with only occasional feelings of connection. Had a busy service – even rang the bell.

Sunday Mary's Service – The Church heating, I have preset, switches off too early in one of the quiet parts of the service and there is much pinging and crackling as it cools down. – have to creep to back of church to reset it. Concentrated so hard to follow the tune in the last hymn, quite forgot to do the collection and had to do it as a separate thing. Mary had by chance chosen every hymn number with a one in it, some even had double ones, so ran out of ones to put on the board. When going up to read the lesson did a detour to move some top ones down to bottom of board. I was responsible for the prayers. These took a long time to think up; not always easy to sing unto the Lord a new song but Paul Simon helped; I borrowed the words from his song, Bridge over Troubled Water.
When you're weary feeling small - when tears are in your eyes, I will dry them all. I'm on your side. When times get rough and friends can't be found. I will lay me down, like a bridge over troubled water. I will lay me down.
Saturday My wife (Mrs. W) checks the church flowers and we notice that the churchyard grass has got spring in its roots so Mrs.W rides the big mower while I hand mow all the edges and where the ground has sunk into ancient graves. Always a few visitors on Saturdays, normally grave tending or family research, but today it is the turn of toilet visitors. These are people from other churches (Falkenham this time) who want facilities and are sent out to get ideas from doing the rounds of those that have them; and Offton, thanks in the main to Harry Crick and to many of you, is well up on the visiting list. They got lost coming here but not as badly as the next visitor, the Chaplin from Saint Elizabeth's Hospice, who came to look at the church before coming in early November to take part in our memorial service. She asked three residents of Ringshall to direct her to Offton and they did not know where it was!

Saturday night our first grandchild is born. Katherine Elizabeth.

Sunday – went into church early to set the heating and lay out the Communion Table. One of the pleasures of the job is setting up neatly the Lord's Tent on the altar. It is something you do for all the people of Offton and friends from elsewhere; keeping their own church running properly for when they need it. Swept up all the dead flies and grass clippings. My personal prayers did not take long: could think of nothing else but thanks for the granddaughter. I.A.D.
---
Rector's Plate
Carpet Bowls Competition
Community Centre
Needham Market
Saturday 7th January 2006
From 9.30 am– an all day event
Bowls, raffle, tombola,
refreshments and bar
Support this fundraising event
in aid of
St Mary's Church Offton

Further details, offers of help
or contributions to the raffle or tombola
Call: Lucy Vignoles 01473 658480 or Anne Chapman 01449 721181
SOMERSHAM
CARPET BOWLS CLUB
The beginning of October and the Winter League started off for Somersham with a friendly match against Belstead. Having bowled them on our mats last May and recorded a draw we hoped for something better, but on their own territory they were quite a formidable force and showed us the way home. Although we were not overwhelmed by their more consistent bowling, we nevertheless were beaten by the better team on the night. Three mats were available for all to bowl on, and Belstead won 5 of the 6 mats bowled, but not all were by the greatest of margins. Nonetheless lessons were learned, and Somersham will have to improve somewhat to be a challenging force in the future, we live in hopes and much practice.

Our first league game of the month took us away to Harkstead. Never knowing how the teams will perform on the night we were well pleased with everyone's effort, resulting in a good win. Three of the four teams won and the fourth recorded a draw. Harkstead are a very friendly club and this made for a very enjoyable evening.
Carrying on with our winning streak, the next league match was at home against Tattingstone, and we were able to inflict their first defeat of the season. On our own mats we again found good form and were able to notch up our second win, when three of the four teams recorded good wins, and the fourth team managing a drawn game. Tattingstone however collected the bonus points with a better overall shots tally.
With new found confidence, we are looking forward to next month when we shall be bowling against Brockley in the Joe Rice Cup.
Winter League - October Results :-
| | | | | |
| --- | --- | --- | --- | --- |
| Team | Shots | Points | | |
| Harkstead | 52 – 27 | 1 – 9 | Away | Won |
| Tattingstone | 41 – 27 | 3 – 7 | Home | Won |
November duly commenced with a Cup match against Brockley. Quite a formidable team, but a challenge to us, as it is not often that we get to bowl against teams in higher leagues.

We did not disgrace ourselves on our own mats. A draw was the outcome with two wins and two teams losing. As a knockout competition the away leg will now be the decider to see who progresses into the next round - so it is all to play for.

Match results for the final 'winter league' matches played in 2005 will be reported in the next Link; and therefore ending on a very festive note…
Somersham Carpet Bowls Club would like to wish all readers
... A Merry Christmas ...
---
Somersham Primary School

December is with us again and with it all the Christmas activities which the children enjoy. Christingle might have happened by the time you read this as we are holding it in the church on the 2nd December. If not please feel free to join us, either in the afternoon or evening. This year it will be more like the traditional Carol Service with the younger children doing the Nativity.
This leaves the rest of the term for us to concentrate on the Old Time Music Hall. If you would like to come along watch out for posters around the village displaying the dates and times of the performances. We are really looking forward to it.
Then of course there is the Christmas story to be retold, trees to put up, parties, decorations to make and of course, everybody's favourite...Christmas Dinner....cooked by Tanya and Maxine. Yummy.

Congratulations to Somersham School children! You did a magnificent job in collecting for the shoe box appeal. Give yourselves a pat on the back.

That just leaves us to say Happy Christmas everyone and may you all have a very merry New Year (especially all our lovely ladies who work with us at school)

f.o.s.s.

We hope to see you all at the Christingle service and then afterwards in the school hall for our traditional refreshments. And, yes, we will be at the Old Time Musical Hall with a raffle, and again, tea and coffee. SEE YOU THERE!

We would like to thank everyone for their continuing support during the year, hope you have all enjoyed at least one thing we have put on and will see you all again next term.

Happy Christmas
---

Somersham Parish Council
Parish Council Meetings
Wednesday 7th December 2005 at 7.30pm in the Village Hall
Wednesday 4th January 2006 in the Playing Field Pavilion
Preparing for Winter
Following such a mild autumn, we must not forget that winter is approaching with dark evenings, long nights and cooler temperatures. Now is the time to ensure we have candles and tinned food in an easily accessible place in our homes just in case of power cuts during the winter months. There can be nothing worse that groping around in a dark cupboard under the stairs for a candle, which you are sure you put there – that is a personal memory!! Be prepared, after all Suffolk is mainly a rural county.
Parish Council Vacancies
Somersham Parish Council still has a vacancy for a Councillor. Attending monthly Parish Council meetings is the only mandatory duty of a Parish Councillor, but holding a council seat does provide an opportunity for a resident to get involved in shaping the future of the village and improving the everyday life of the community using the powers of local government. If you would like to find out more, please contact any of the Councillors or the Clerk to the Council.
Local Network Fund
One year grants from £250 - £7000 are available to small voluntary or community groups working with children and young people. The LNF is a government small grants community development programme managed locally by Suffolk ACRE. Contact Wendy Jephcote on 01473 242523 wendy.jephcote@suffolkacre.org.uk for more details.
Somersham Website
The Parish Council is currently constructing web pages which will go onto the onesuffolk website. The onesuffolk website is operated by Suffolk County Council and more and more towns and villages are joining. The aim of onesuffolk is for every town and village in the county to be represented on the website thus making it a definitive information centre for the entire county of Suffolk and easier for those surfing the internet for information. The Parish Council invites all local organisations in Somersham to join to the Somersham site. All that is needed is the text and photographs (jpeg format please) to be emailed or sent on cd to the Clerk.
Retirement of the Local Beat Officer
The Parish Council wishes to convey a very sincere thank you to PC Kevin Shields who is retiring at the end of December after 30 years service. PC Shields has worked tirelessly for Somersham for several years and his good humour and congeniality will be missed. We all wish him a long and happy retirement.
And Finally
As we approach the end of 2005, everyone at the Parish Council sends very best wishes to you all for a Merry Christmas and a Happy and Peaceful 2006. We look forward to working with you again next year to protect and improve the community of Somersham.

Janet Clarke
Clerk to the Council
Tel. No. 01473 830398 E-mail: janetinclaydon@aol.com
---

Somersham Football Club
One thousand and forty six apologies to the massed ranks of avid Somersham FC followers for the lack of notes since the end of last season. I would provide an explanation, but I know that none of you would expect that!
There have been a number of changes at the old lady that is Somersham FC this year.
Both teams deservedly won promotion last season and so the First team will be in Division 2 of the SIL and the Reserves Division 5. A fresh management team have taken over the running of the first team after three years of much needed stability and improvement under Quinny Warner; great thanks go to him for those 3 vital years from all at the club. Welcome to the new management team of Darren Breden and Shaun Barnett and new club coach Alan Woods. Darren played for the club a few seasons ago and has now returned to help take the club to the "next level". A smattering of new players have been signed and a few have chosen to move on, welcome to all of the new players and backroom staff and the club wish those leaving us good luck in the future. The Reserves will continue to be managed by Derek Ottaway, who did a first class job last season and I know will want to continue in the same fashion this season. Tom will be running the bar again in his professional manner for all home games this season. Finally the most important change to the set up is in the form of David 'Dill' Sillett, who has taken over the groundsman duties with his usual enthusiastic gusto whilst continuing in his role as Chairman, cleaner etc. Cheers Dill.
The 1st Team
Saturday 3rd September No Game
Saturday 10th September No Game
Saturday 17th September Salvation Army – Div 2 (A) Won 2-1
After a 2 week delay the team won with both goals scored by Kieran Cotterell.
Saturday 24th September Murray Rangers – Div 2 (H) Won 5-0
3 goals from Kieran and 2 from new signing Kenny Copeland.
Saturday 1st October Figleaves - Primary Cup (H) Won 5-0
Defender Terry Lawrence scored his 2 goals for the season others from Kieran, his brother Lee and Dale Poole.
Saturday 8th October Coddenham – Div 2 (H) Lost 0-1
A close match, where failure to take chances cost the team
Saturday 15th October Mendlesham KH – Div 2 (H) Lost 1-2
Another close match ending in defeat. Similar problems to the previous week.
Saturday 22nd October St Johns – Div 2 (A) Lost 0-5
A disastrous result for the team which left management seething.
Saturday 29th October Bildeston Rangers – Pri Cup Lost 1-3
A weakened first team were kicked into defeat by Bildeston. The cause not being helped by a weak referee.
Saturday 5th November Stradbroke Utd – Div 2 (A) Lost 0-6
The worst result of the season so far. An extremely poor Somersham performance by all accounts.
Obviously all at the club are very disappointed by the first teams down turn in form, but the first 3 defeats were to teams expected to finish at the top of the division. With plenty of hard work there is plenty of time to rectify these below par performances.
The Reserves
Saturday 3rd September Needham Youth – Div 5 (H) Drew 2-2
Very close game with Somersham equaliser coming in the last minute from Al Bentman. Stefan Nielsen scored the other.
Saturday 10th September Trimley Red Devils –Div 5 (A) Won 3-2
Another very close game with Somersham clinging on at the final whistle. Two goals from Dale Poole and the other from Al Bentman.
Saturday 17th September Halesworth Tn Res – Harper Cup (H) Won 1-0
Despite the scoreline, Somersham were never in danger of losing this one.
Saturday 24th September Salvation Army Res – Div 5 (A) Won 2-1
Another game where Somersham huffed and puffed. Goals from John Tunally (JT) and Dazza Luck.
Saturday 1st October No Game
Saturday 8th October Meadlands –Div 5 (A) Drew 1-1
Another close affair with Somersham goal from Al Bentman.
Saturday 15th October Bacton Utd 89 Res – Div 5 (A) Won 8-2
This was more like it. 3 goals from JT, 2 from Lee Beckley and Stefan and a first for the club by Jamie Tynan.
Saturday 22nd October Mendlesham KH Res – Div 5 (H) Won 6-2
Another convincing win but sloppy goals conceded. Full list of scorers unavailable, but Lee Cotterell got a cracking header and Craig Fordham got the last.
Saturday 29th October Old Newton 'A' – Div 5 (H) Won 7-0
Defending and scoring balanced. 3 goals from Kenny Copeland, 2 from Stu Wright, 1 from the repatriated Damon Crick and an OG.
Saturday 5th November Stradbroke Res – Div 5 (H) Won 8-0
This was against a very spirited 9 men. 3 goals for Stefan, 2 for Kieran and 1 each for Lee Cotterell, Luke Emerson and Al Bentman.
In complete contrast to the first team, the reserves are, after a fair start, now flying. This sequence of results sees them at the top of Division 5, which will put them in the firing line for all the other teams in the division. The true test will come in the next couple of months when they encounter the teams just below them.
Finally a few words for my writing partner of last season, Jim O'Neill. Jim has recently left to begin a career in the forces and so will not be doing half my job for me anymore. He'll be missed at the club for his playing ability and sharp wit, but his drinking ability will benefit from a more disciplined approach! Myself and the club wish him luck and I'm sure he will be available if required during periods of leave.
Merry Christmas from all at Somersham FC.
See you on Saturday!!! DON'T FORGET YOUR PAINT!!!!!
Al Chester.
---
Magical Musical Moments
14 January 2006 at 7.30 pm in aid of Macmillan cancer relief
The Rigotti Ensemble
James Meldrum-clarinet, Katie Bedford-flute and Michael O'Donnell-oboe/cor anglais have been together for four years and the trio was formed whilst all three were in the National Youth Orchestra of Great Britain. They performed chamber music in informal concerts whilst on the orchestra's courses, but when all three were offered scholarships to the Royal College of Music (in their last year in the National Youth Orchestra), they decided to pursue the ensemble seriously. The Trio gave their first formal concert in September 2002 and since then have performed regularly in and around the Royal College of Music. Recently they completed a tour of the UK performing in prestigious festivals and venues including the Bournemouth, Halifax and Perth Festivals, Lincoln's Inn Fields, St. Michael's, Chester Square, St. Mary Abbott's, Kensington and the V &A Museum to great critical acclaim. The Ensemble won the Royal College of Music Chamber Music Prize for 2005.

The Trio are guided by professors, Jaime Martin (English National Opera, Chamber Orchestra of Europe), Gareth Hulse (London Winds, Nash Ensemble), Chris Cowie (Philharmonia Orchestra) and Janet Hilton (ex Manchester Camerata, Scottish Chamber Orchestra)
Along with current bookings for British festivals, the Ensemble have also started developing educational outreach projects and have already commissioned two new works for this unique combination of instruments.
Needless to say that we are proud to present these three young people, as one day they will be famous.
Tickets £10 include
bubbly and international cheese board
free entry in a draw for a return crossing for a car and two passengers, courtesy of Stena Line, Harwich.